Connecting over a meal with friends, family and loved ones has always been a cornerstone of human interaction. Dining can be an act of love, comfort, nourishment and happiness.
Fitting in perfectly with the qualities of long-cherished dining traditions, the Johansen Table is a beautifully made piece of furniture to gather around with loved ones. The maker Mads Johansen has a passion for engineering and suspension bridges, which is a clear visual catalyst for the Johansen Table. With a design intent intrinsically connected to the idea of comfort, this beautifully crafted Danish dining table is bound to inspire a lifetime of moments for generations to come.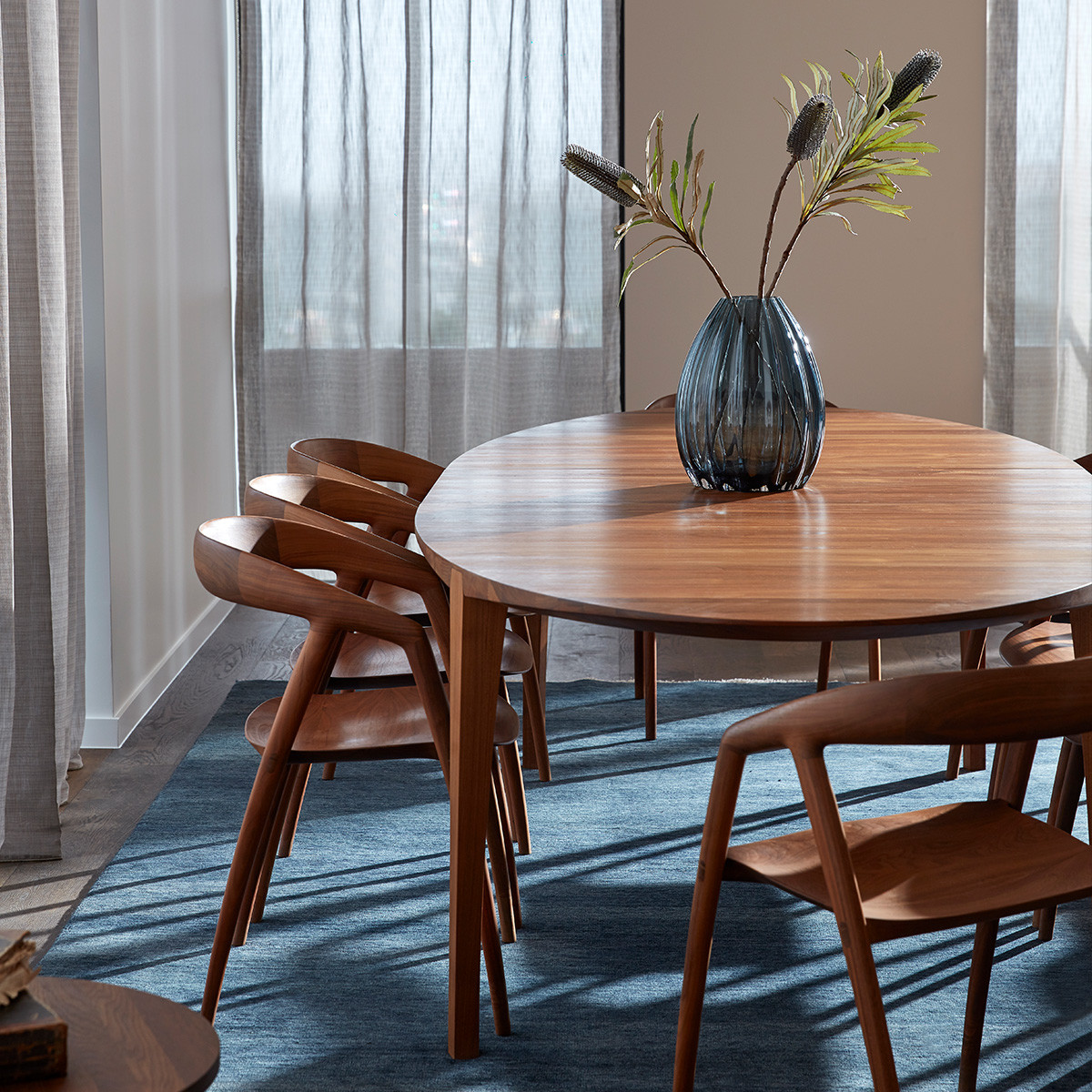 Its handmade quality and warmth of timber provide an enticing tactile experience, further elevating the act of dining, particularly when paired with the stunning – and equally inviting – DC09 Chair.
Fusing Scandinavian and Japanese design practices, DC09 was devised by design duo Inoda + Sveje to inspire the user to slow down. From the chair's surface, to its sinuous curves that sculpt to the body, every detail shows its dedication to craftsmanship.
DC09's considered qualities come in a beautifully thoughtout form. Its organic form reflects the ergonomics of the human body, elevating both the sensation of comfort and the visual appeal of the dining space – a combination sure to turn any dinner party into an unforgettable memory.
Available exclusively at Great Dane, the Johansen table and DC09 chair combines ergonomics and timeless style, making a visually enticing and invitingly comfortable furniture duo. The art of dining is elevated through the simplicity of Scandinavian design.
Great Dane
Header Image: Graffiti House | Architects: Durack Architects | Photography: Katherine Lu
Tags: DC09, dining chair, Great Dane, Inoda + Sveje, Johansen Table, Mads Johansen
---