The recently launched Perrin & Rowe Contemporary kitchen taps are beautiful examples of the art of design; a fine balance of form, function and enduring quality.  Designed for designers, the collection combines engineering excellence with a sleek timeless look. 
Kitchen taps are the fitting used most often in the kitchen area, and with the growing popularity of open plan kitchens, new kitchens may call for multiple work areas.  This is where the Perrin & Rowe Contemporary range is a seamless design solution, with each suite offering variety of options for each sink station in a consistent style throughout the space.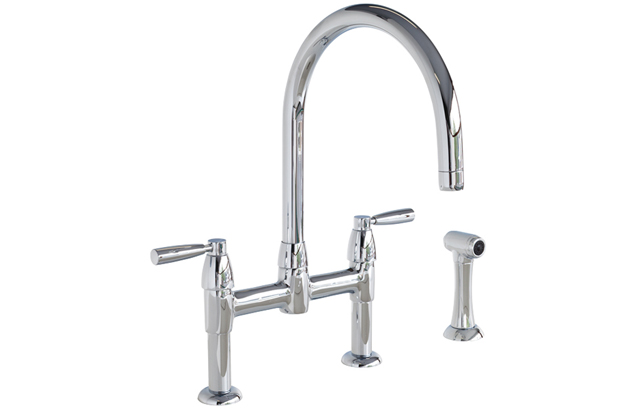 Each collection provides standard models, spray rinse models and bar sink models.  The standard taps are available as monobloc single lever or twin lever, or bridge style with levers or crosshead handles.  The spray rinse tap models offer a pull out hand spray bench-mounted alongside the tap with an amazing 1.2 metre reach. The bar sink tap is specially designed with a shorter reach spout to suit the scale of a small prep sink, bar sink or kitchenette.  Add a functional finishing touch with matching soap dispenser or water filter tap for the ultimate workstation.
Perrin & Rowe provides designers with the choice of both Chrome and Pewter (like stainless steel) finishes.  Like all Perrin & Rowe products, these contemporary taps are designed and manufactured in England with a passion for detail and quality. They are machined from premium grade brass, hand polished, electroplated to a thickness of 20-25 microns, fully assembled and rigorously tested.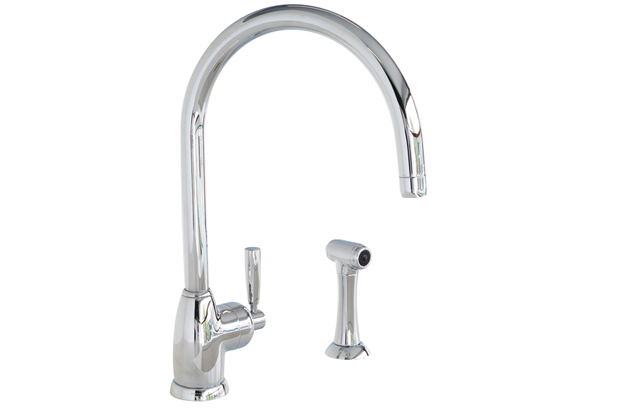 Perrin & Rowe provide homeowners and kitchen designers with a total solution; well considered designs to fulfil every requirement of kitchen tapware in the same engineering standard of excellence we expect to find in our luxury cars and appliances.
Perrin & Rowe tapware is available from the English Tapware Company
Tags: Perrin & Rowe, The English Tapware Company
---