It is a difficult task to create a piece of furniture that tips into exaggerated and fun forms without brandishing itself to the children's room. There is a fine line between spirited and juvenile.
Not one to let kids enjoy all the fantasy and colour, Something Beginning With (SBW)'s new HALO range is a bounding collection of seating and table pieces that sing to our youthful sensibilities without falling away from the sensible.
The range follows an ebullient arch shape that springs through each piece. Classic silhouette stools and chairs are elevated by seeping steel tubing in a vibrant red. And the three-seater sofa, available in pastel mint powder-coated steel, imitates the soft drapery of bunting in its lightweight frame. This overt, exposed structure draws attention to the playful bends used to support each piece, illustrating a graphic design onto the interior background.
It is the exactness and simplicity of HALO's forms that afford the pieces their positions in the living spaces and out of the kid's rooms. The curation of old American oak – natural or stained – with a cool palette of pastels, reds, stone and textured fabrics, align the collection within the parameters of an effortlessly cool aesthetic. Definitely not childish, yet exuding the carefree temperament of youth, SBW's HALO range bow ties together your favourite aspects of childhood and adulthood – and poses the question, why can't we enjoy both?
Words by Ella McDougall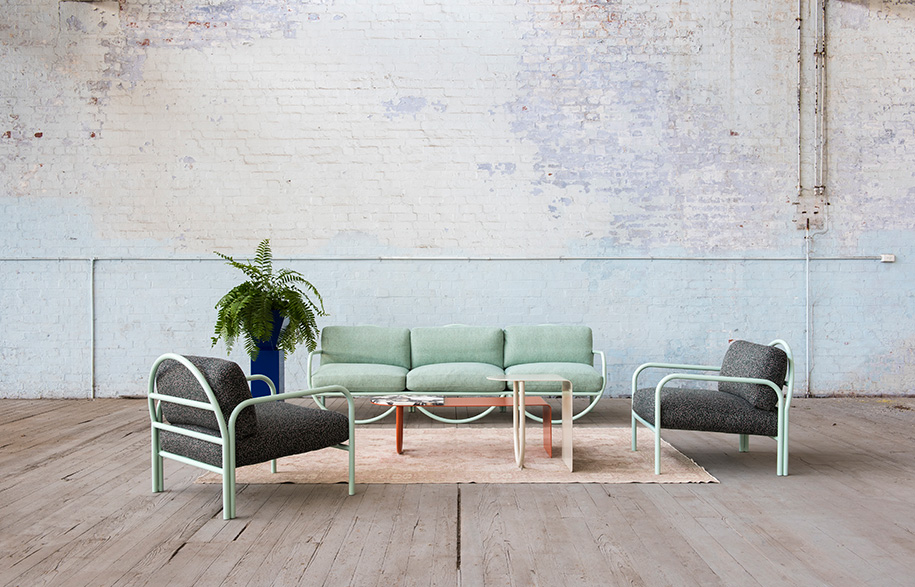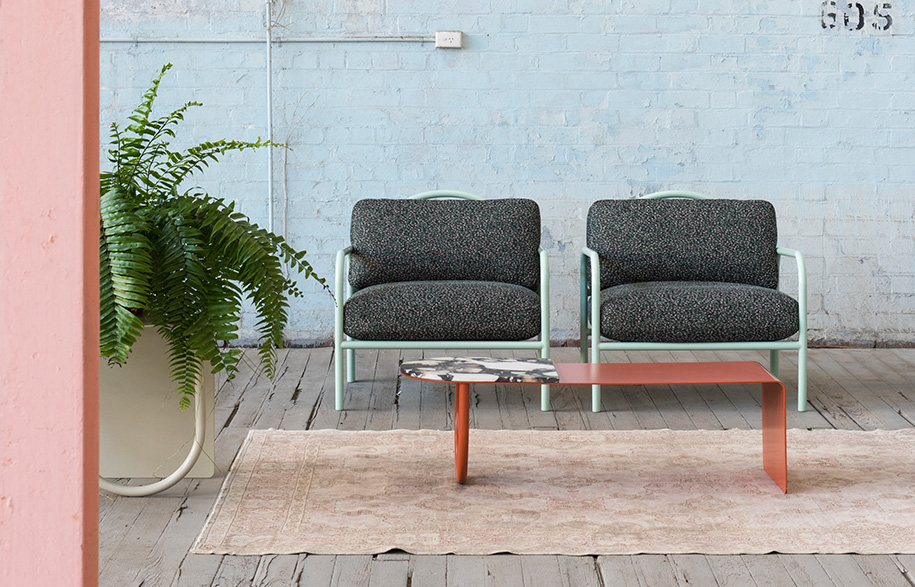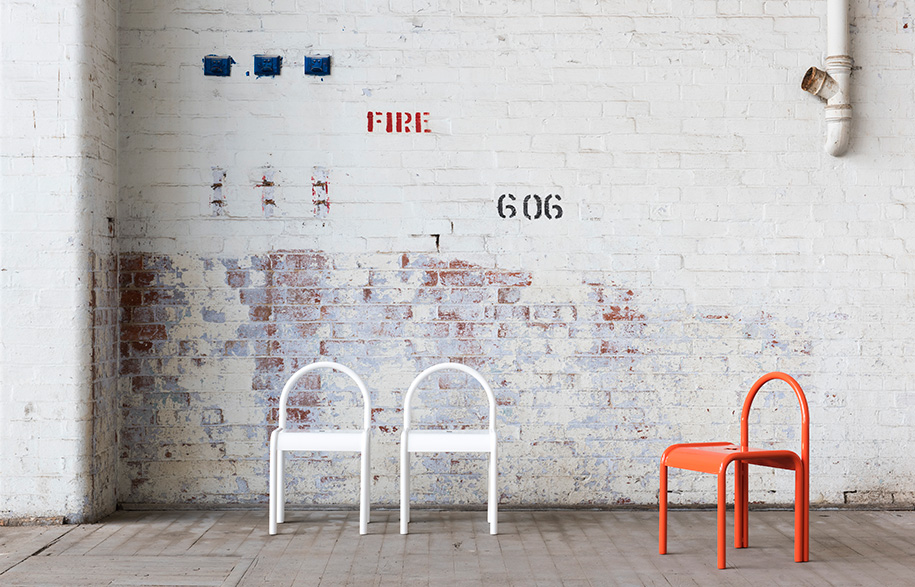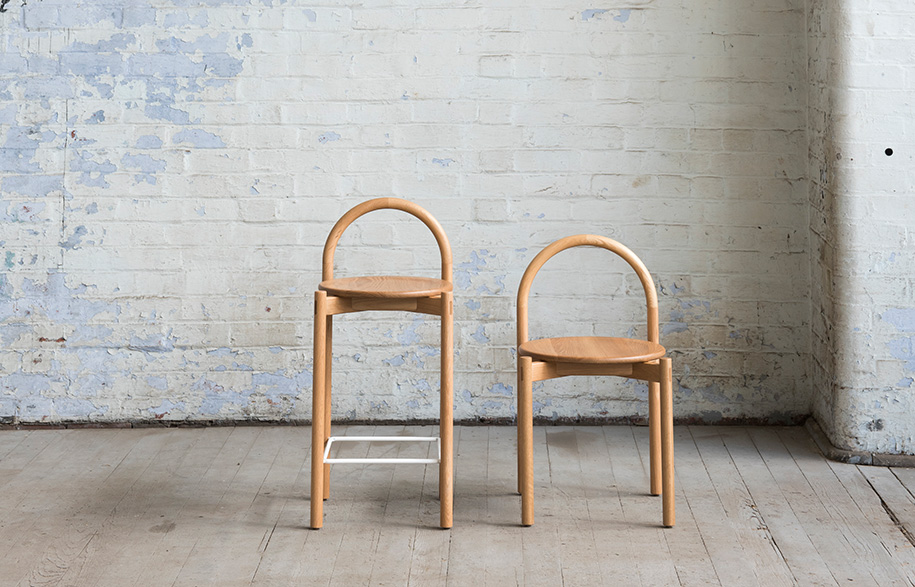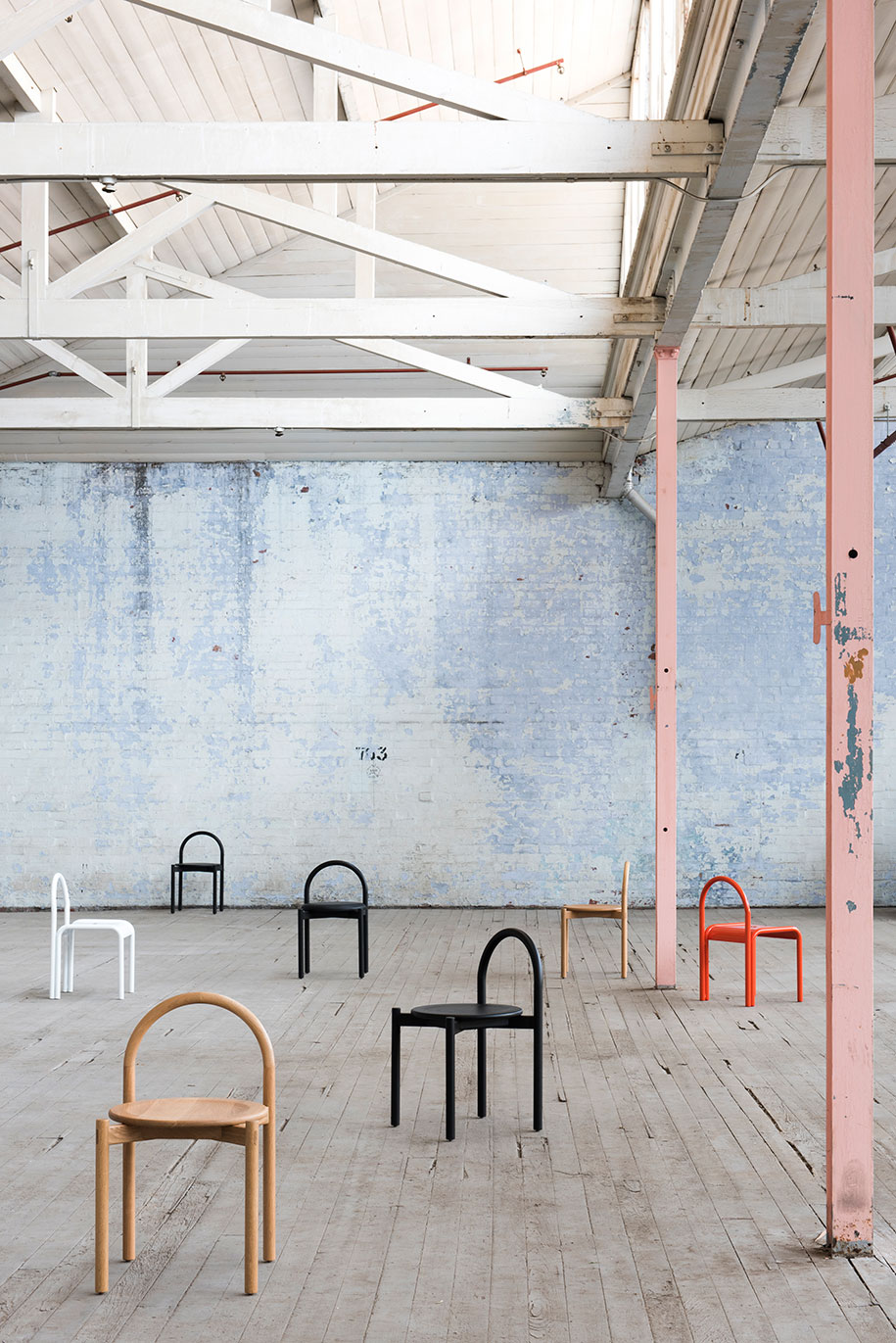 Tags: Designer Furniture
---