Customisation is the key to designing the perfect interior. Its requisites of tailoring, experimentation and creativity results in spaces with personality. Homes with a bespoke quality are luxurious; they're prosperous in distinction and exclusivity, have cohesion and express character. Customisation permits attention to the details and intricacies of design, transforming interiors into unique sanctuaries attuned to our tastes and lifestyles.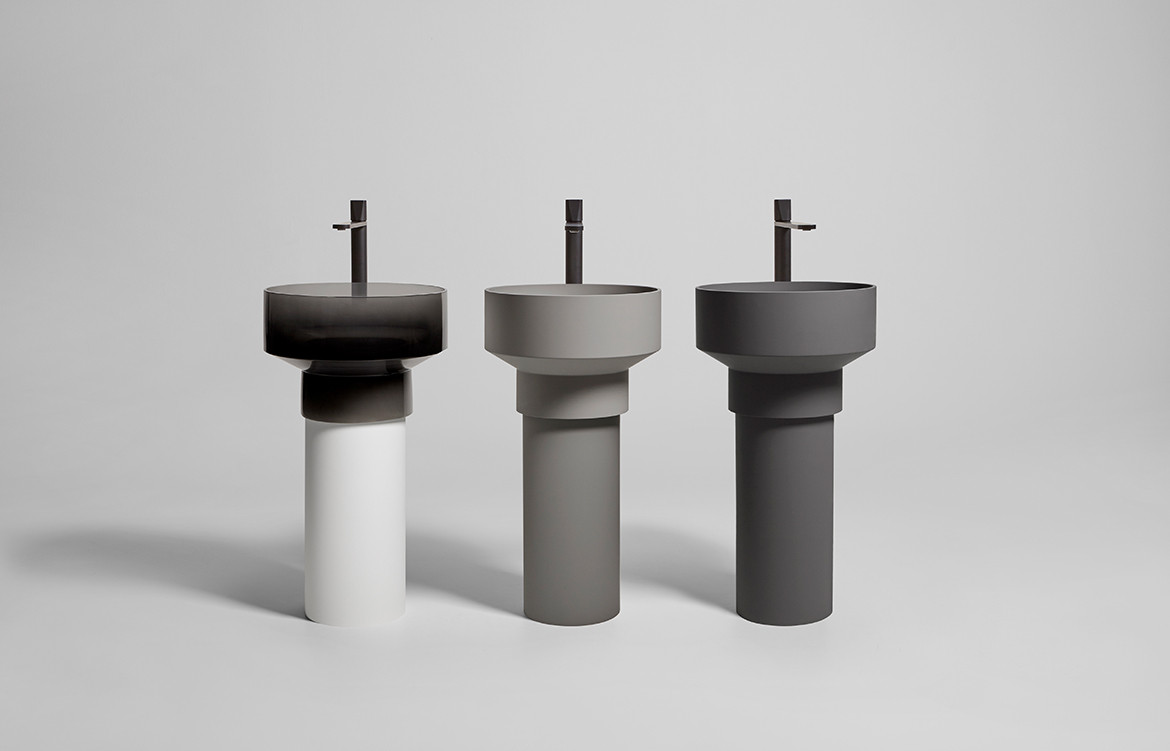 Constantly evolving to exceed our expectations of interior design, antoniolupi has extended its Borghi collection to ensure that customisation is at the forefront of our homes. Through enriching this line with new materials, colours and products, antoniolupi offers the luxury of personalisation, giving us a multiplicity of bathroom solutions. Signed by Tuscans Gumdesign, the Borghi collection takes inspiration from Bolgheri — an enchanting village in Maremma, Tuscany. The aesthetic and tactile qualities of the Borghi collection recalls olive trees, wine and alluring horizons.
This line is renowned for its unique materiality. In September 2021, The Borghi sink was recognised by the Elle Decor International Design Awards as winner of the Bathroom category, highlighting that "the peculiarity is the cork base, natural or toasted, which supports sinks in Cristalmood, a transparent resin patented by the brand", further emphasising how "material experimentation and Italian tradition come together in an original combination in this line of freestanding sinks."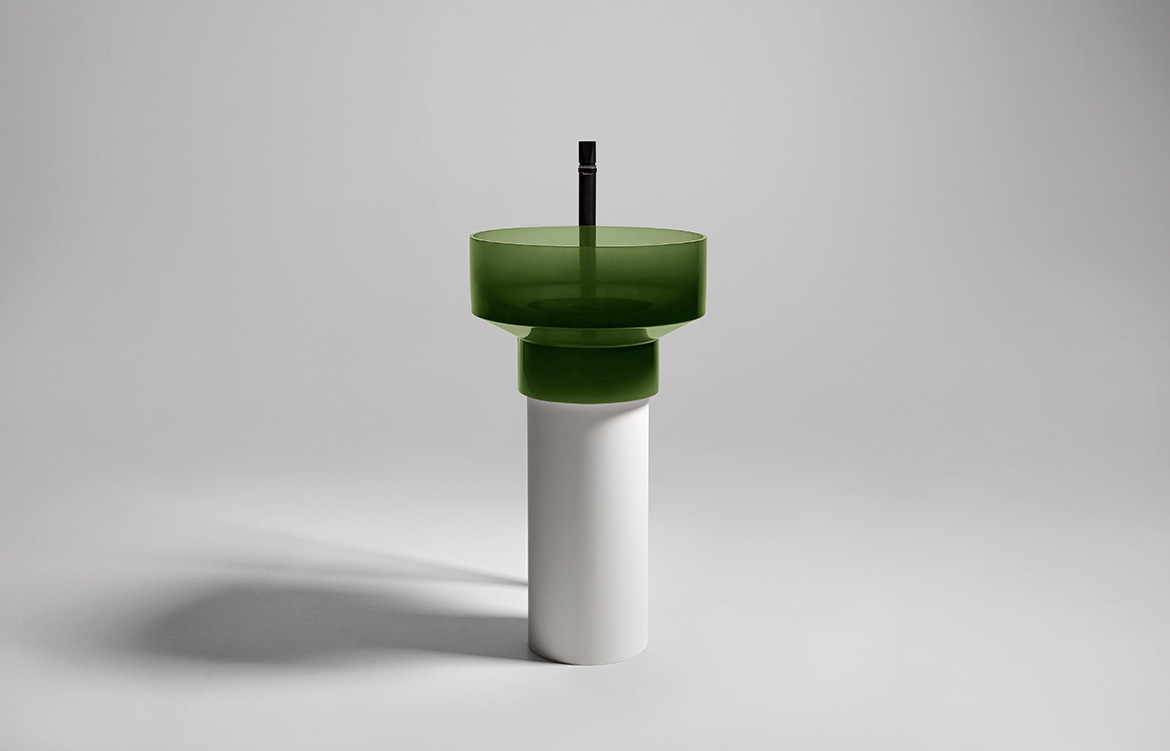 In addition to the materials of cork and Cristalmood, is now the option of Colormood — antoniolupi's new ecological resin with a soft touch finish. As a material with its unique, velvety tactile and aesthetic quality, it combines flawlessly with the natural material of cork and the transparency of Cristalmood. This extension permits customisation, personalisation and luxury in bathrooms through four combinations:
Cork base and Cristalmood sink
Cork base and Colormood sink
Colormood base and Cristalmood sink
Both base and sink in Colormood with the option of using the same or combining two different colours. This evolved, enriched Borghi collection also includes two new products: a freestanding bathtub and a countertop sink, both made of Cristalmood.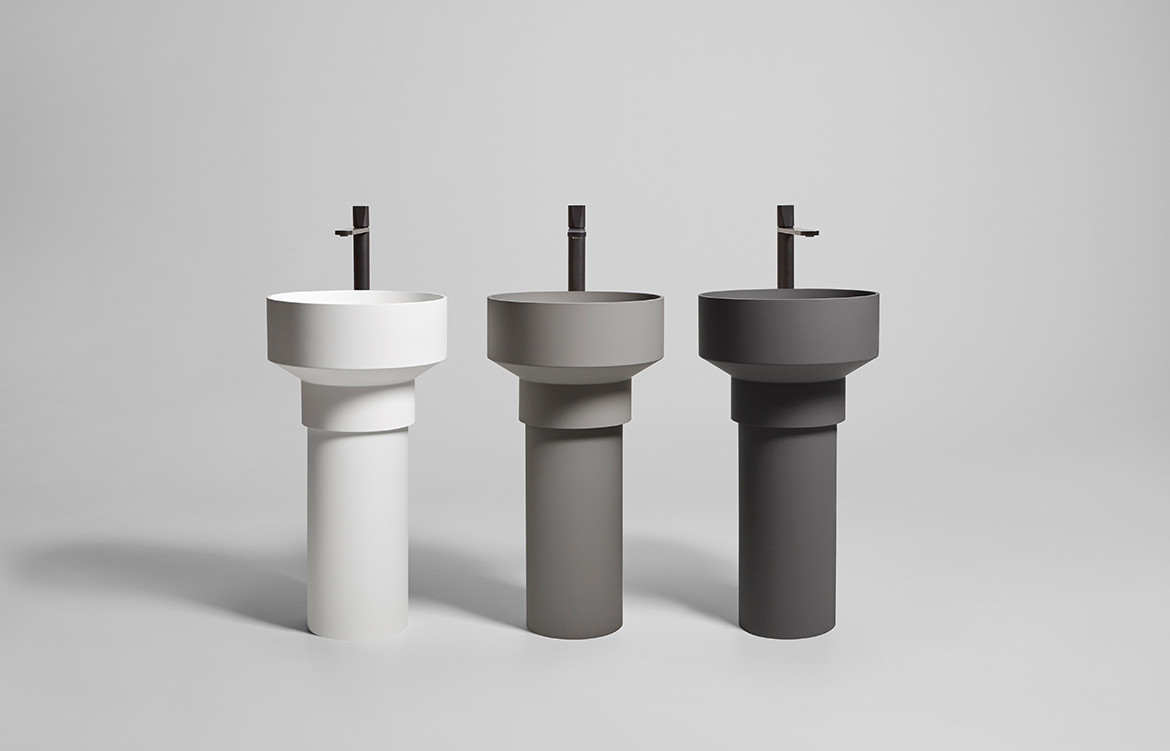 Characterised by its feeling of suspension in space, the Borghi bathtub has a narrow base, subtle edges and capacious volume that make it light and enchanting. The distinctive chromatic personality and reflective transparency of its Cristalmood material ensure the bathroom environment is enchanting, expressive and luxurious. A protagonist of the space, the Borghi freestanding bathtub is perfect in its curvature and iconic in its essence.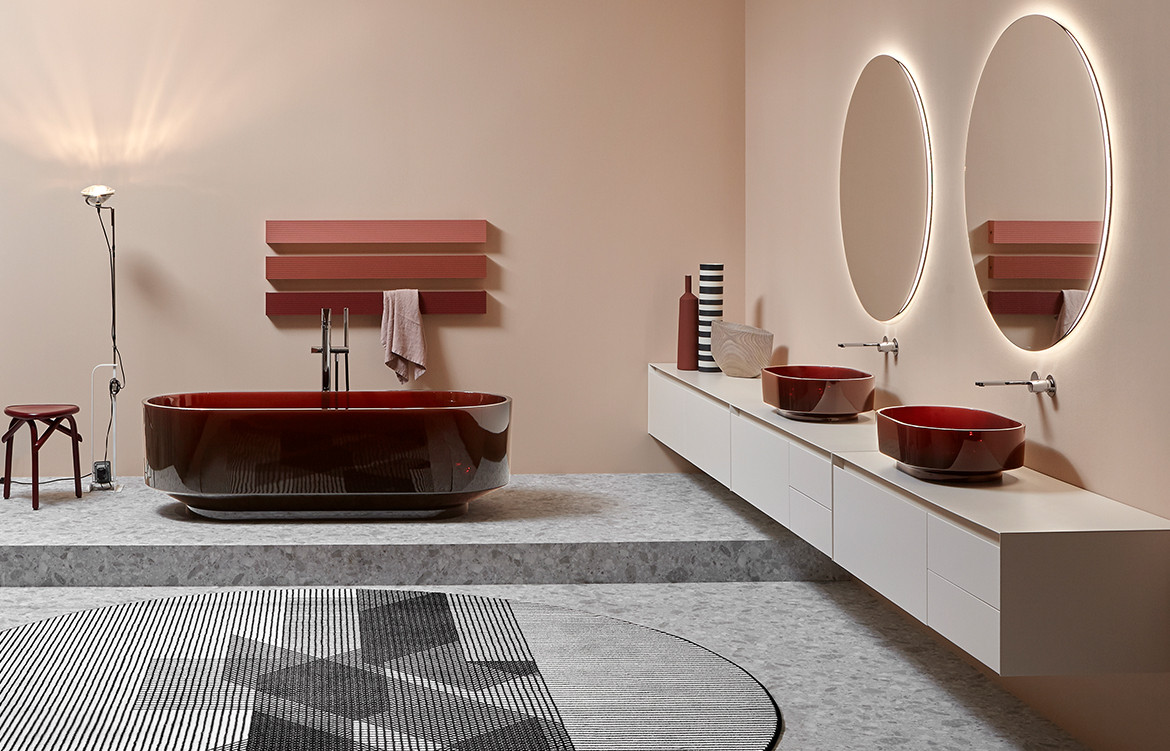 The Borghi countertop sink is almost a small-scale reproduction of this captivating bathtub, with an oval shape with a narrow base creating that distinctive floating effect. Its Cristalmood material permits a unique experience as light and water bend, reflect and refract off the resin sink. Its balanced, modern character offers exclusivity and expression, giving bathrooms a bespoke quality.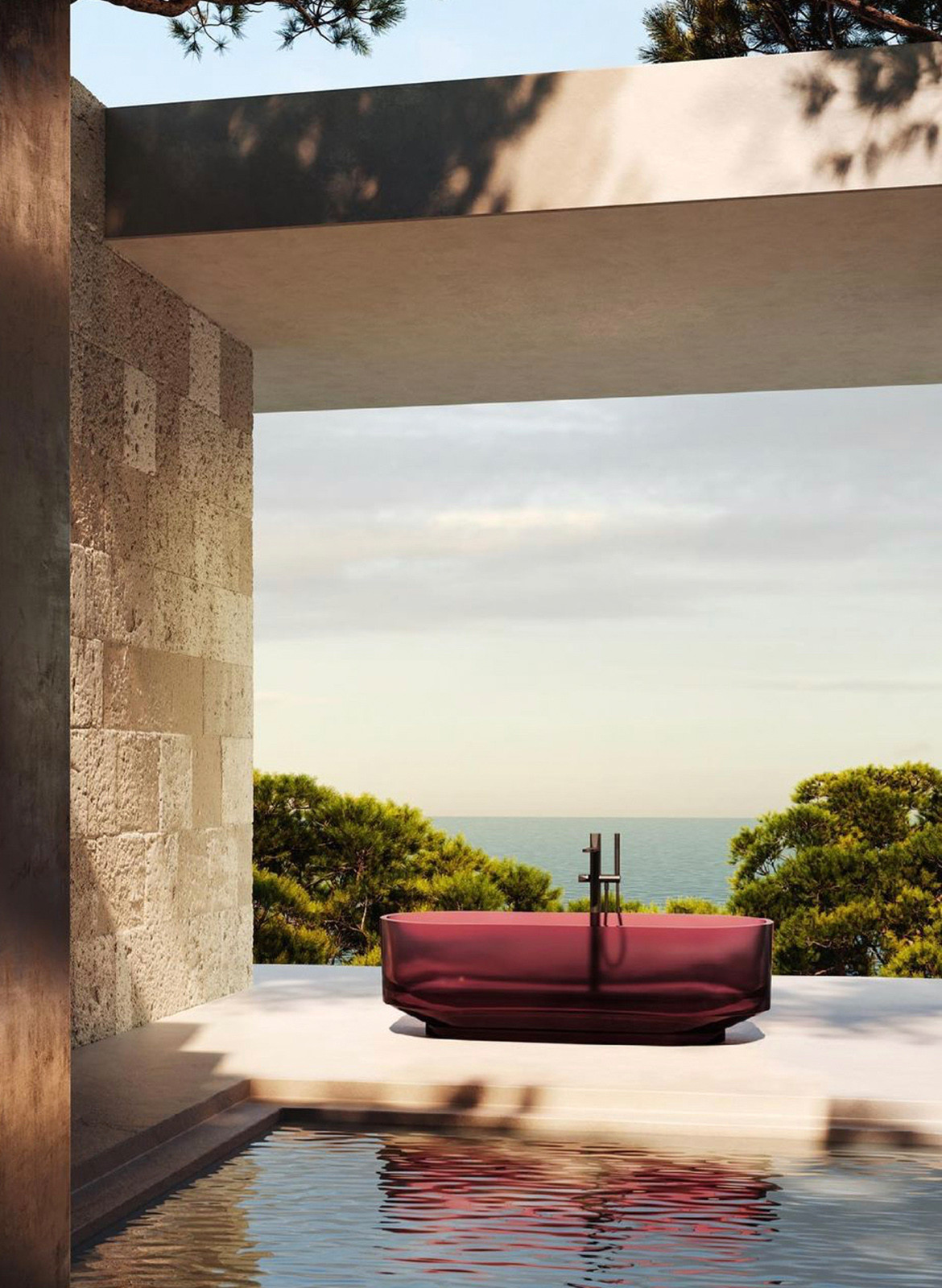 All Borghi bathtubs and sinks are available in the entire range of Cristalmood and in antoniolupi's rich colourways: Mostato, Barrique, Vespero and Notturno. To further evoke the enchanting village of Bolgheri, this collection is offered in Gran Cru, Oleo and Ceruleo — colourways which have a distinctive depth and nuance as they recall the shades of olive trees, wine and the deep blue of the skies and sea. Sophisticated and exuberant, this extensive range in colour choices permits maximum customisation and personalisation in the bathroom.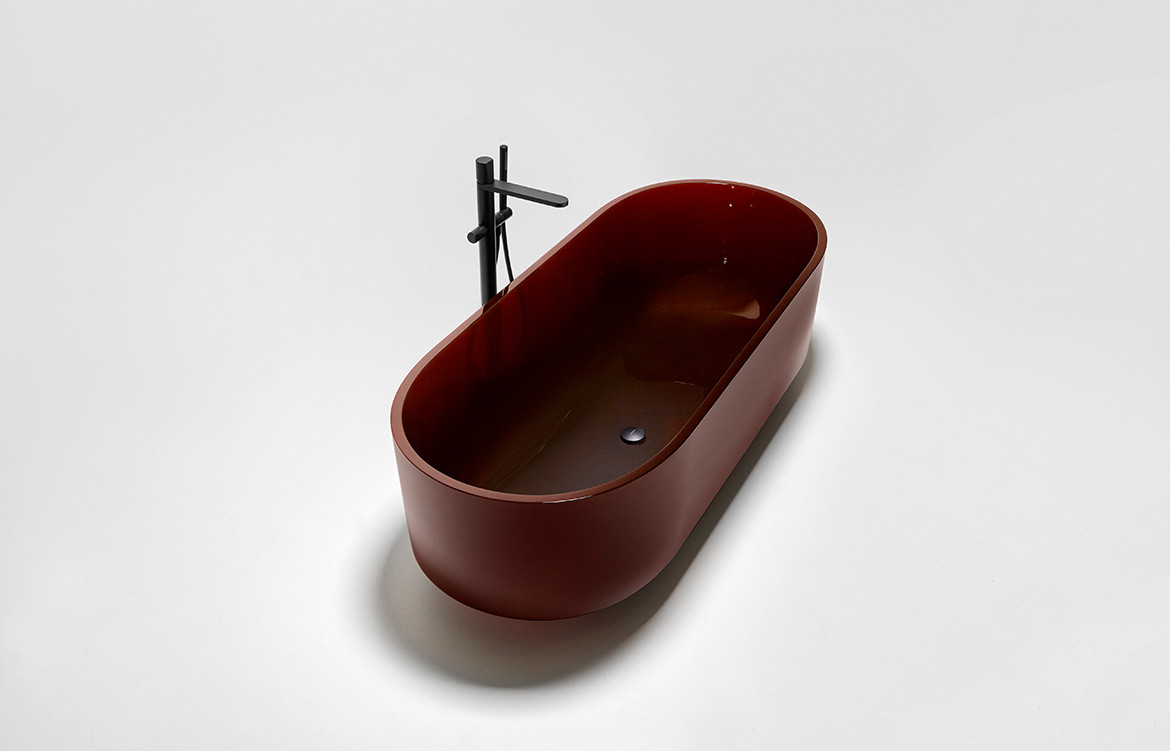 Antoniolupi's continual evolution and enrichment only affirms its renowned credibility as a leading manufacturer of bathroom ware. Through the extension of the Borghi collection, antoniolupi offers designers and home owners the luxury of customisation — the multiplicity of materials, products and colourways allows us to truly attune our homes to our personality and lifestyle.
For more information on the highly customisable Borghi Collection contact info@antoniolupidesign.com.au
antoniolupi
---