In Habitus 26 (on sale December 18), we feature the Nat Cheshire's Parison Pendant. This Resident video, produced by Special Problems, lets us into the carefully imperfect process.
Parison Pendant by Nat Cheshire from Resident Ltd on Vimeo.
From the designer, Nat Cheshire:
Our work is defined by the tension between technology and humanity. We want to bring the handmade back to the machine, and to bringing a fingertip-scaled sensitivity to the aggressive exploration of new systems of making.
The Parison Pendant enabled us to pursue those passions at an intimate, focused scale. Glass-blowing is an incredibly intimate, powerful process: these things made with the sustaining air from your own lungs. It's also extraordinarily beautiful: these bulbous, voluptuous forms realised in frozen, fluid form. We wanted a way to extend the craft of mouth-blown glass – to leverage digitally-empowered form to amplify its handmade characteristics.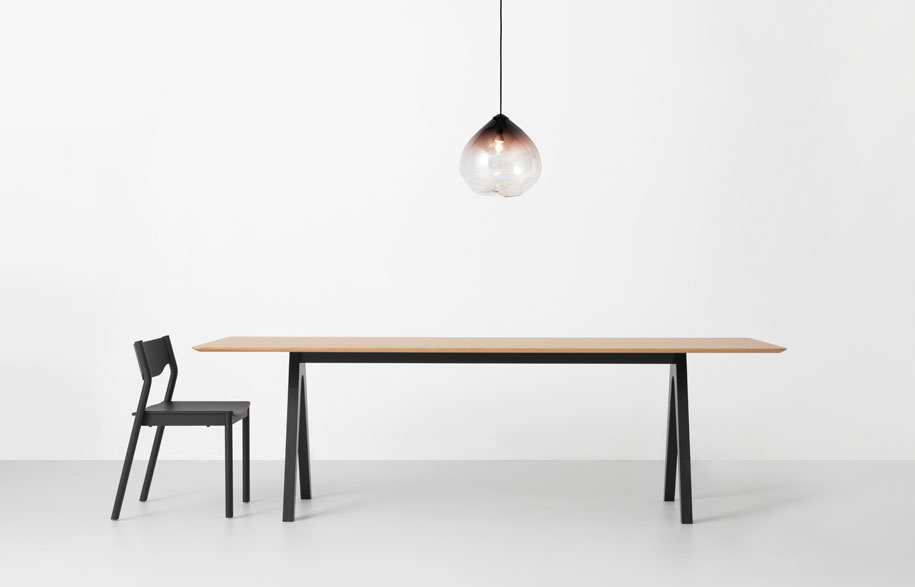 We were grappling with wanting to make something that was at once very rounded and sensuous and yet also technologically exciting. The problem was that the technology kept overwhelming the craft. After a hundred variations scrawled in charcoal over butcher's paper, we realised that the solution lay in not quite finishing each piece. We reasoned that that if we could digitally mill a precise mould, but then only partially fill that mould, each piece would remain the individual product of its maker. All of the harsh precision we were resisting would be lost. The trick was to make a pendant that was just big enough that a single blower would only get to within one or two percent of completion before the glass cooled and froze. It was a very beautiful thing to imagine, and it galvanised the whole project.
Each pendant aspires to the same form and shade, but that tiny variations in volume of colour, lung capacity and rates of cooling make each piece subtly different. We tried to anticipate and amplify this in designing the Parison: the faceting on the bottom of the mould is asymmetric, and even the mould for the rounded top has been carefully deformed by a couple of degrees. We hope that the Parison is read differently from every angle, and that it impresses an organic sense despite their mass-production.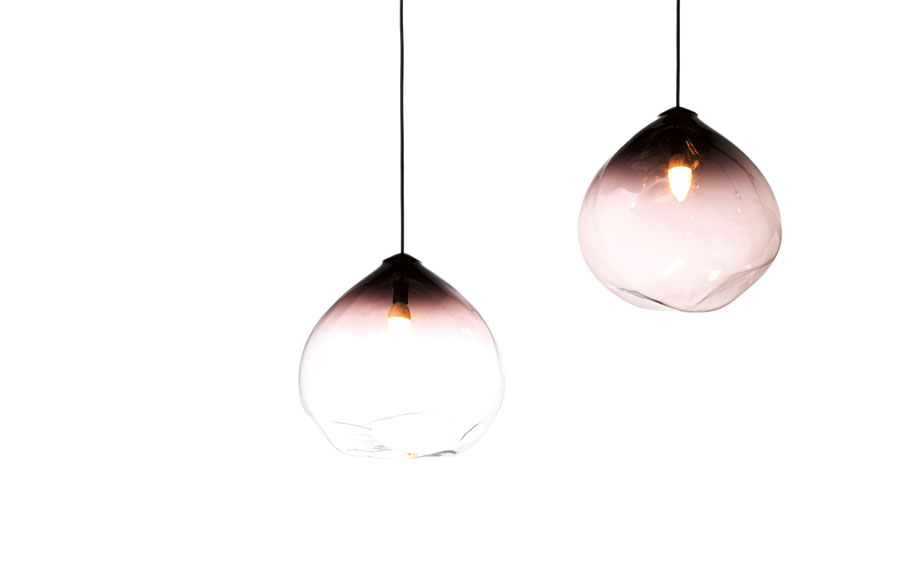 Team details:
Creative Directors: Nat Cheshire & Emily Priest
Design Team: Fraser Horton & Rachel Piper
Contributors: Luke Jacomb, glass artist
Cheshire Architects
Resident
Special Problems

Tags: design, glass blowing, lighting, product design, video
---