A lack of transparency, reticent labelling of ingredients and a high number of chemicals in their favourite skincare products began to irk friends Adam, Carmelle and Lewis. The trio eventually reached a point where they weren't seeing the changes they wanted in the skincare industry — so they decided to take change upon themselves.
So began Natch Essentials, a collection of premium natural skincare products based on meticulous research of the highest quality ingredients that are good for bodies and for the environment.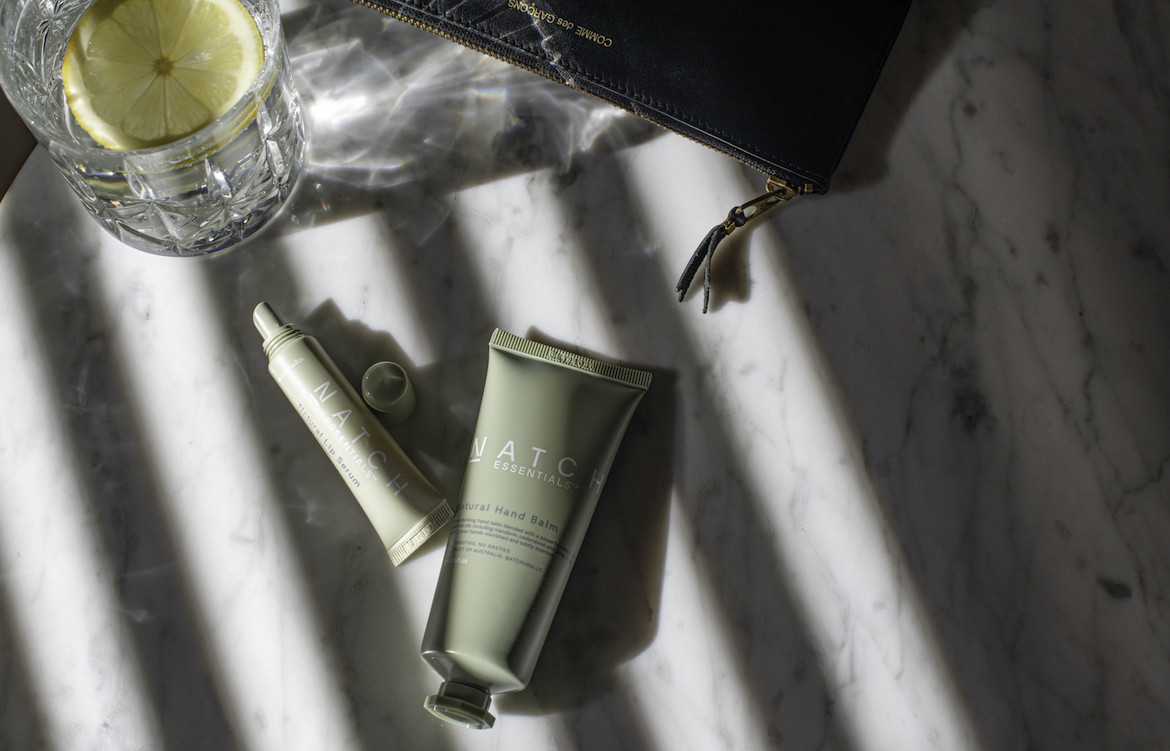 "Since inception, our mission is to share positive influence and educate people on the harm chemical-based products can have on our wellbeing and shine light on natural alternatives," say the founders. "It is our commitment to create premium, yet affordable products, with a social and environmental conscience."
Entirely Australian owned and manufactured products, Natch's approach to sustainability shows a true care for people and for the local environment, being free from parabens, chemicals, and synthetics.
The design intent and depth of thought behind each product is evident in each aspect of Natch, from their ingredients through to their packaging. Shipping materials are made from 100% recycled or organic products and the simple sage green and eucalyptus packaging are made from recyclable materials — all while looking spectacularly minimalist on a bathroom vanity or bedside table. Currently, their natural haircare range is packaged in 100% post-consumer recycled plastics and the founders are moving to roll this out across their products.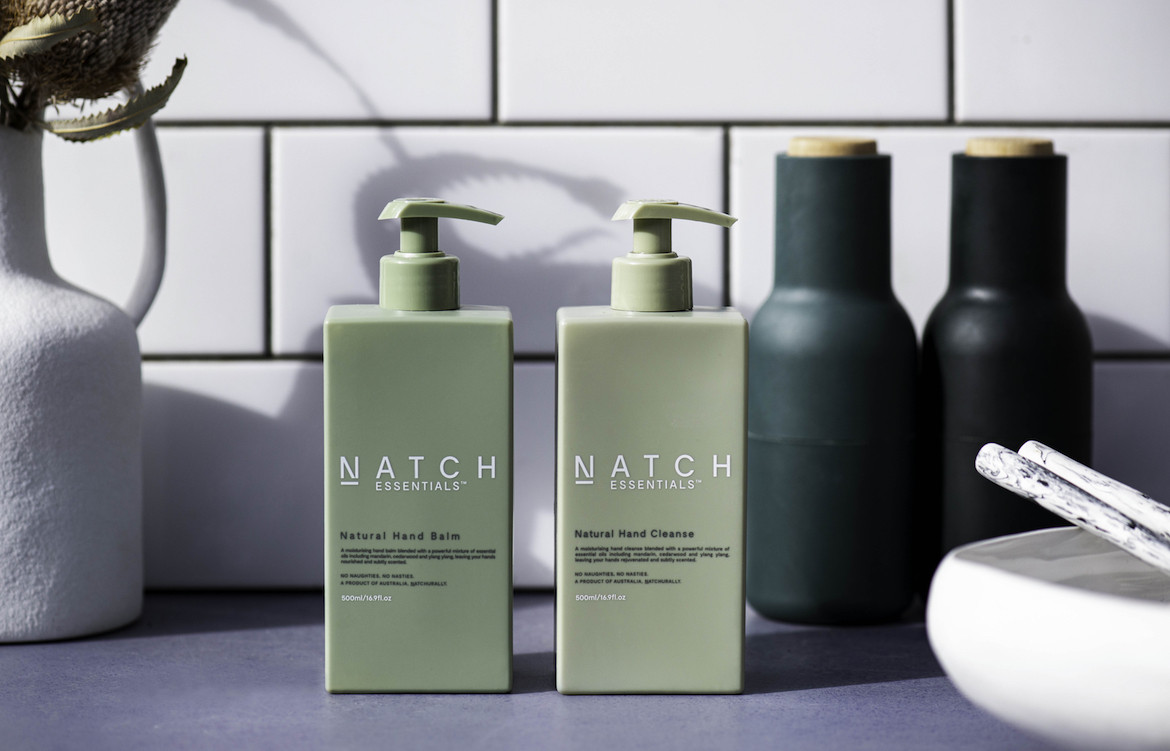 "Our mission is to remove virgin plastics and materials from the Natch Essentials brand. We have an ongoing commitment towards our future goal of being carbon neutral at a minimum and giving back more than we take," say the founders.
Their process – from materials through to manufacturing – is also entirely cruelty free, vegan and made in Melbourne.
For consumers, opting to support brands that are clear in their sustainable choices is a simple way to vote with their dollars to encourage businesses to make a sustainable contribution.
All scents and products of Natch are genderless, and for complete transparency, all ingredients are listed on their products and on their website, not just as alienating chemical terms. Natch's natural deodorant, for example, is formed of ingredients like coconut oil, carnauba wax, shea butter and vanilla fragrance.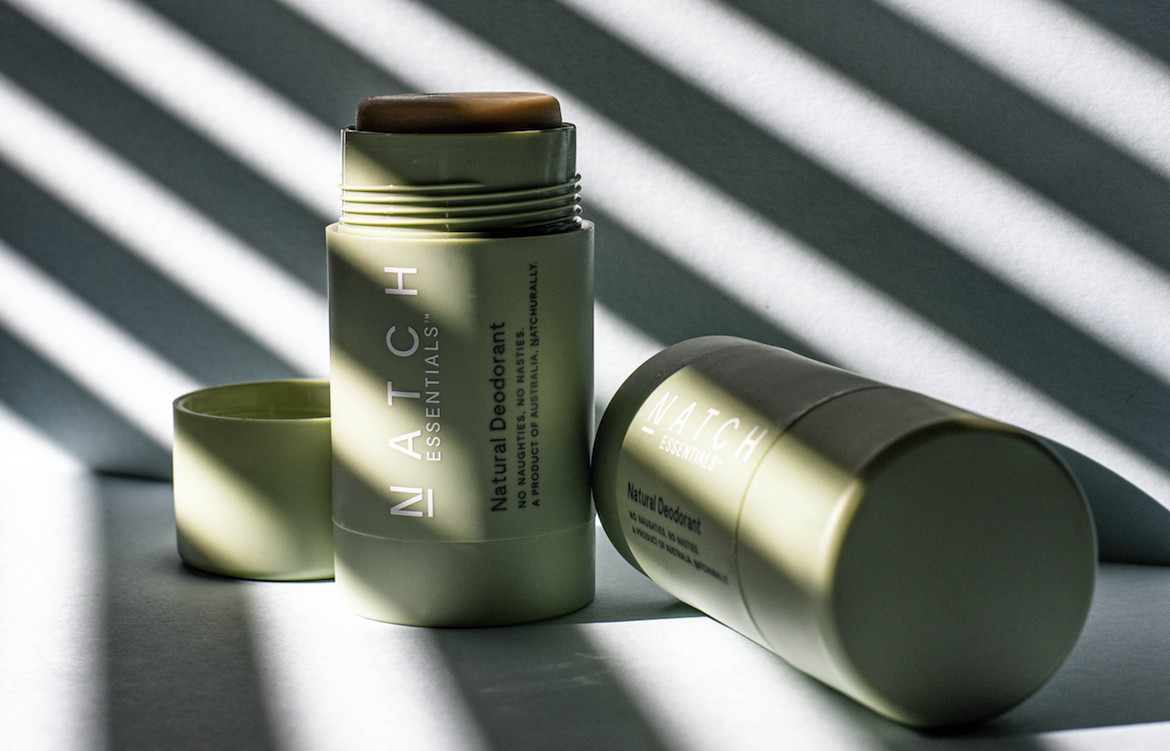 Rather than simply making skin feel good, the natural blends are also specifically formulated to give long-term health benefits and improve mood.
Aloe vera, for example, is a main component of Natch Body Wash and is known for its anti-inflammatory properties and ability to increase the healing time of scarring and burns.  Also included is mandarin oil, which acts as a stress reliever, and cedarwood, which promotes serotonin release to positively enhance mood.
The Natural Lip Balm, on the other hand, sees castor oil and jojoba combine to moisturise and nourish, along with antioxidant rich rosemary leaf extract and refreshing peppermint.
With transparency, quality and beautiful design at the core of the company, Natch Essentials is set to revolutionise how the skincare industry can impact our environment and our health and wellbeing.
---