There's something undeniably special about the ageing process of stone and metal – the way the materials transform to reveal new colours and textures. In designing though, the time required for this to happen is more of a hindrance than a blessing. Enter the Industrial collection from Dekton® by Cosentino.
Dekton® is an innovative ultra-compact surface material that offers maximum durability for interior and exterior applications, this flexible material possesses a low water absorption rate and a high resistance to potentially damaging environmental and physical factors including UV light, fire, heat, thermal shock, stains and abrasion.
The collection has been designed in collaboration with designer and architect Daniel Germani. Industrial comprises four groundbreaking, urban and ecological colours – the first three colours: Nilium, Radium and Trilium, are based on the look of aged, rusted metals with irregular, organic patterns, giving a hybrid appearance taken from weather-worn and exotic natural stone. While the Orix finish represents the degradation of cement and the biological transformation of stone.
Dekton
dekton.com.au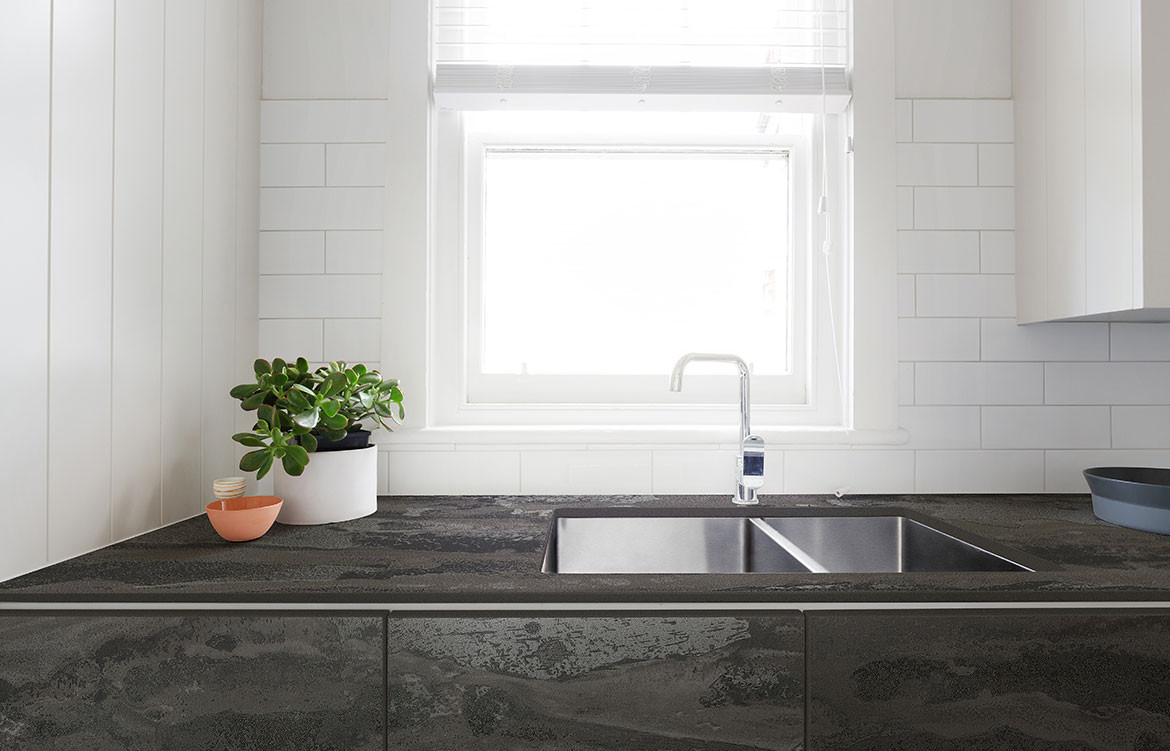 Tags: Cosentino, dekton, finishes, stone, tiles
---