Either from the pressures of a shifting housing market or our own itchy feet, we are increasingly taking notes from our nomadic ancestors and rejecting the expectation of settling down.
Jumping from apartment to apartment, or house to house, it is becoming increasingly important for our possessions to take on the role of the 'home'. More than ever before our furniture provides an experience of stability and continuity across a myriad of dwellings.
The Töjbox from Danish studio Made by Michael is a neat wardrobe designed to be easily assembled and disassembled – a modern requirement for our transient lifestyles.
"My inspiration for Töjbox came during a tactic time where I moved a lot," says Michael Daae Christensen of Made by Michael. "I wanted to create a storage cabinet that was compatible with my nomadic lifestyle but still had a characteristic design."
Töjbox comes as part of the collection under Danish design label WOUD, available in Australia from FLOC. As is suggested in the name, timber dominates the collection, offering furniture that is not only strong, but also biodegradable. Töjbox does not require or include any nails, screws or glues. This makes the piece far environmentally responsible, but also rids the owner of all fear of having to track down each miniature fastening bolt years – and moves – into the future.
"My ambition was to create a piece of furniture that requires minimal effort and tools to assemble and disassemble. A simple, minimalist piece of furniture," says Michael.
The Töjbox is a true depiction of Scandinavian innovating and elegance. Two solid oak legs carry a railing for hanging garments as well as a top shelf for easy storage. The entire wardrobe is supported by leaning against the wall and thus can be moved easily over and over again. The piece is offered in a natural or black painted oak.
Made by Michael's Töjbox is an attractive example of how furniture can – and should – adjust to our changing lifestyles. When furniture is lightweight and easy to manoeuvre, it can stay with us no matter where we are.
FLOC
flocstudio.com.au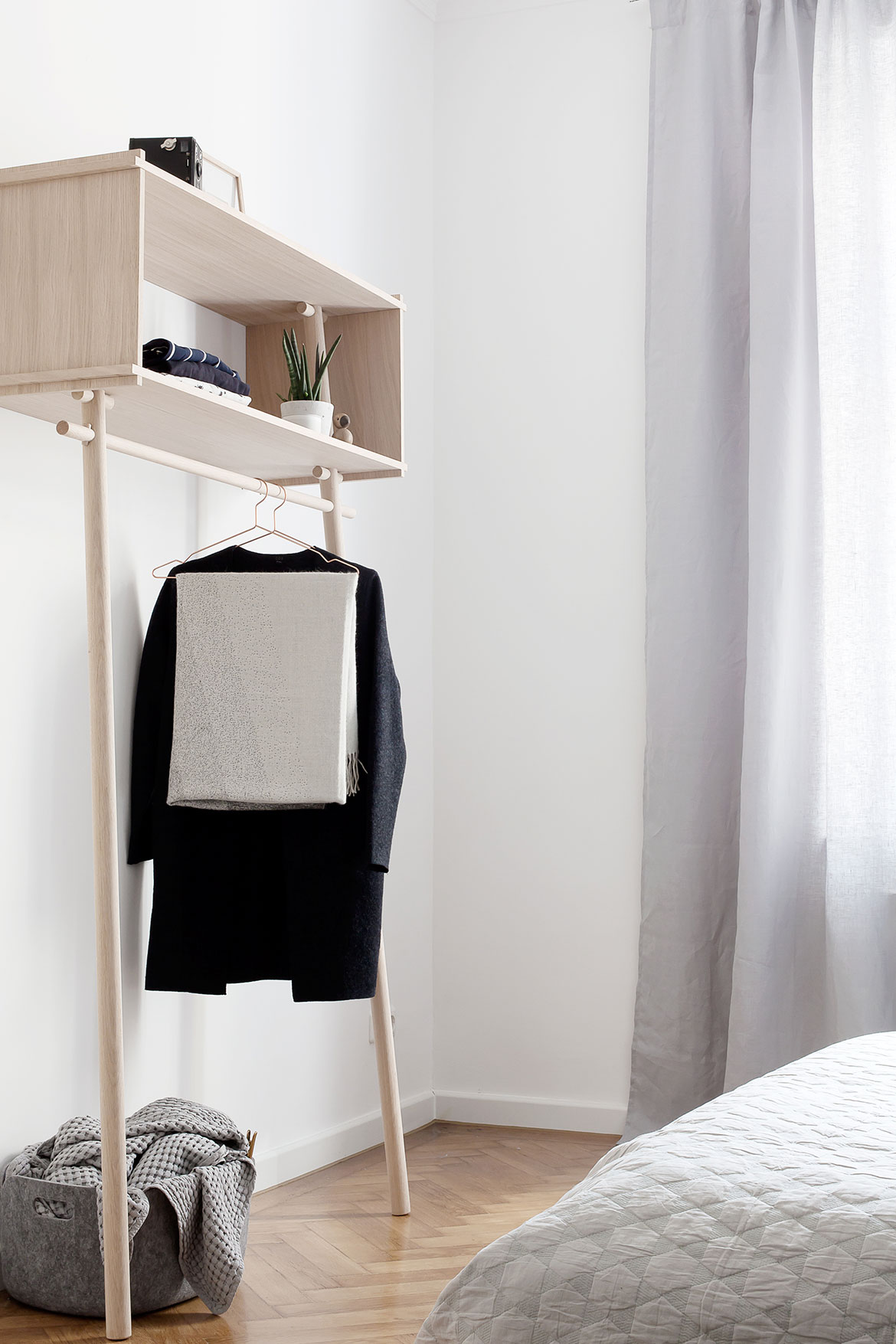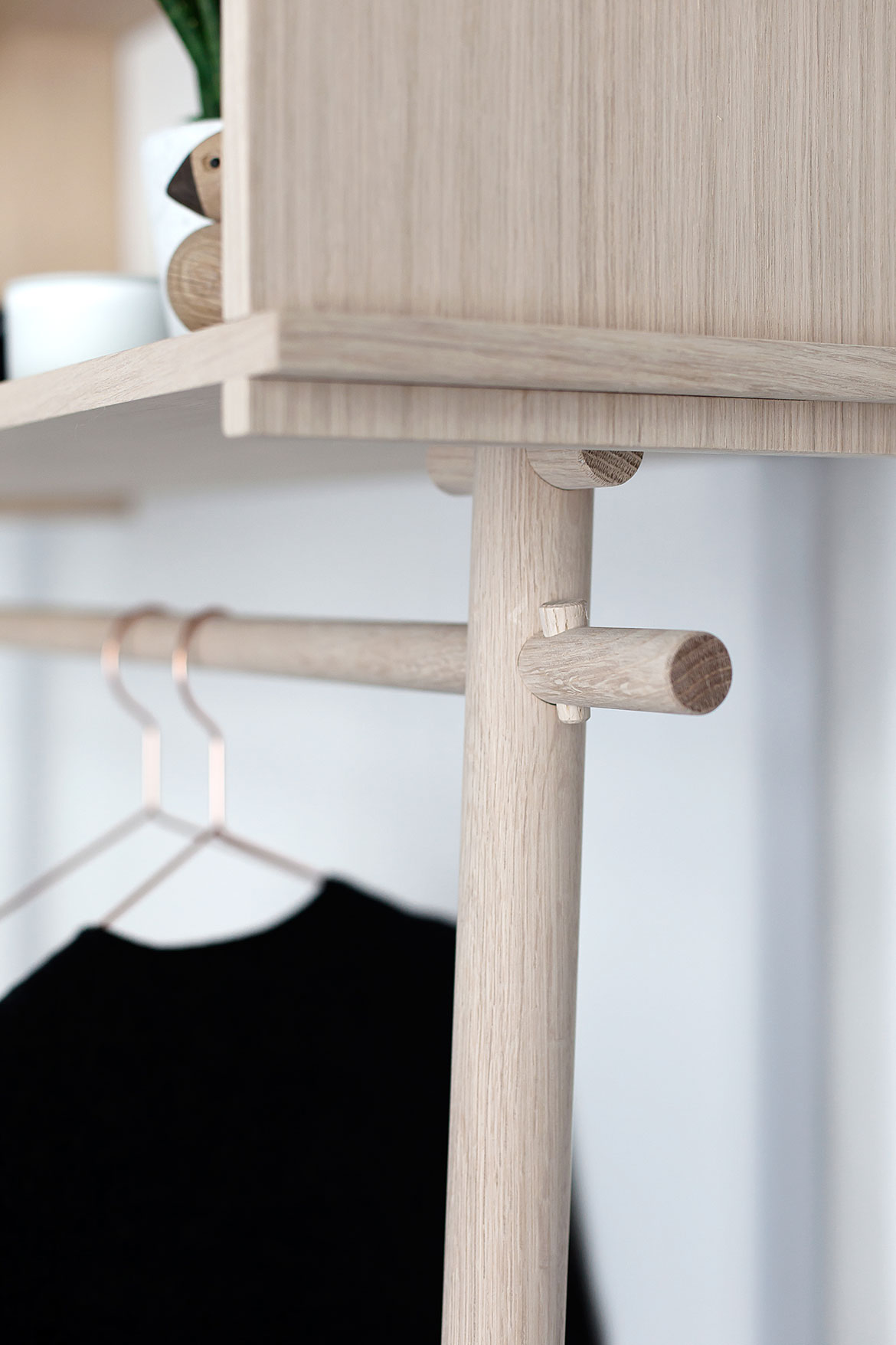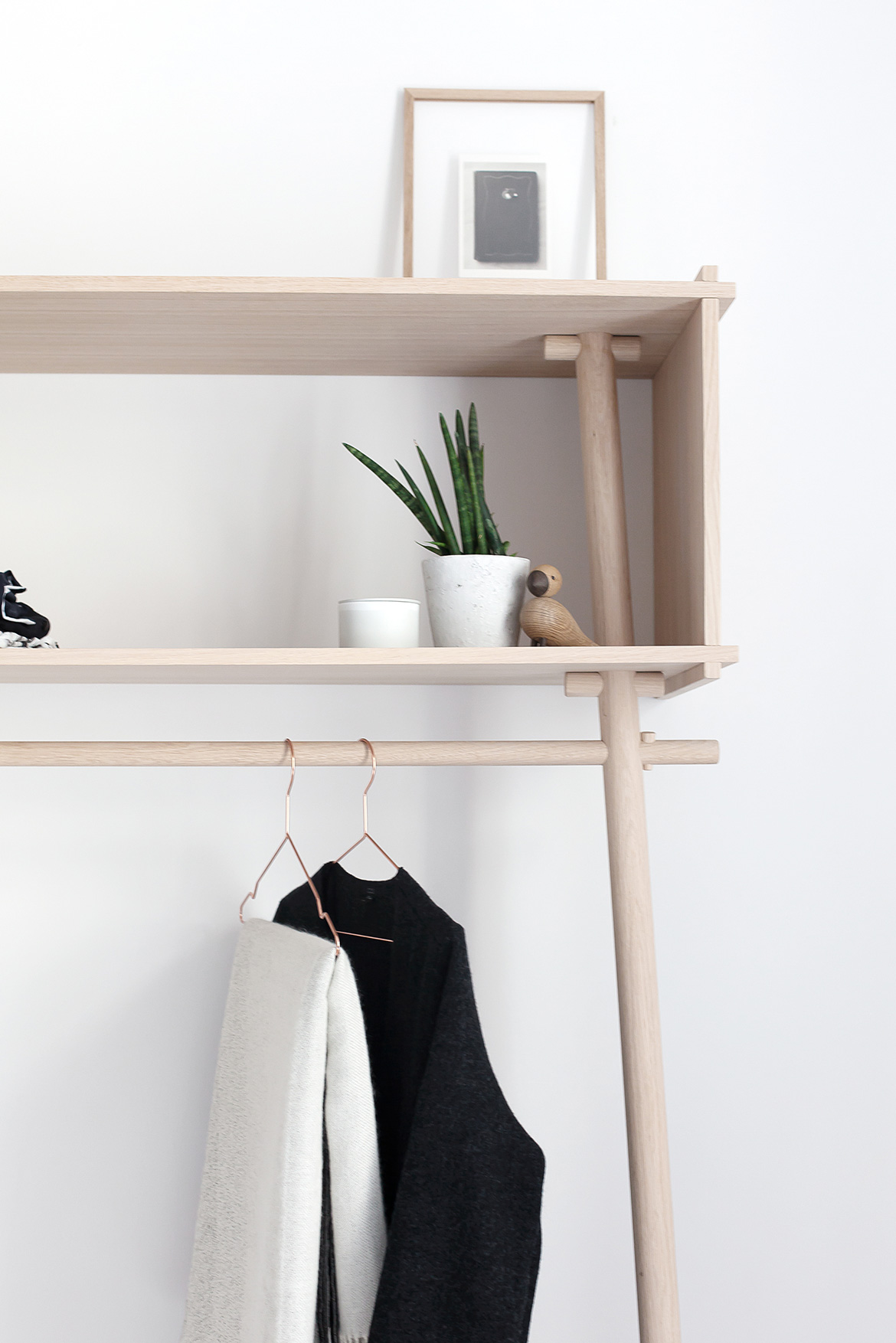 Tags: Floc, Scandinavian design, WOUD
---