However, an impromptu sketch grounded in gut instinct rerouted the project direction, leading Magnolia House and its residents to a refined state of calm.
The inspiration for Magnolia House's change in direction came from an overbearing timber balustrade in the entrance foyer, setting the flow of the house off on the wrong foot. Though the clients had chosen Arent&Pyke for the renovation due to the colour and texture they favour in their kitchen designs, it was their concept for an alternative staircase and new entrance and hallway that became the backbone of the project.
The basic brief for a redesign of the kitchen and bathrooms quickly became a renovation of the entire interior. "While the volume of the house was retained, its internal distribution was scratched and re-designed for the movements of a young family," Arent&Pyke explains. Herringbone oak floorboards from Tongue n Groove replaced limestone floors and lighting issues were resolved to make for a much warmer welcome.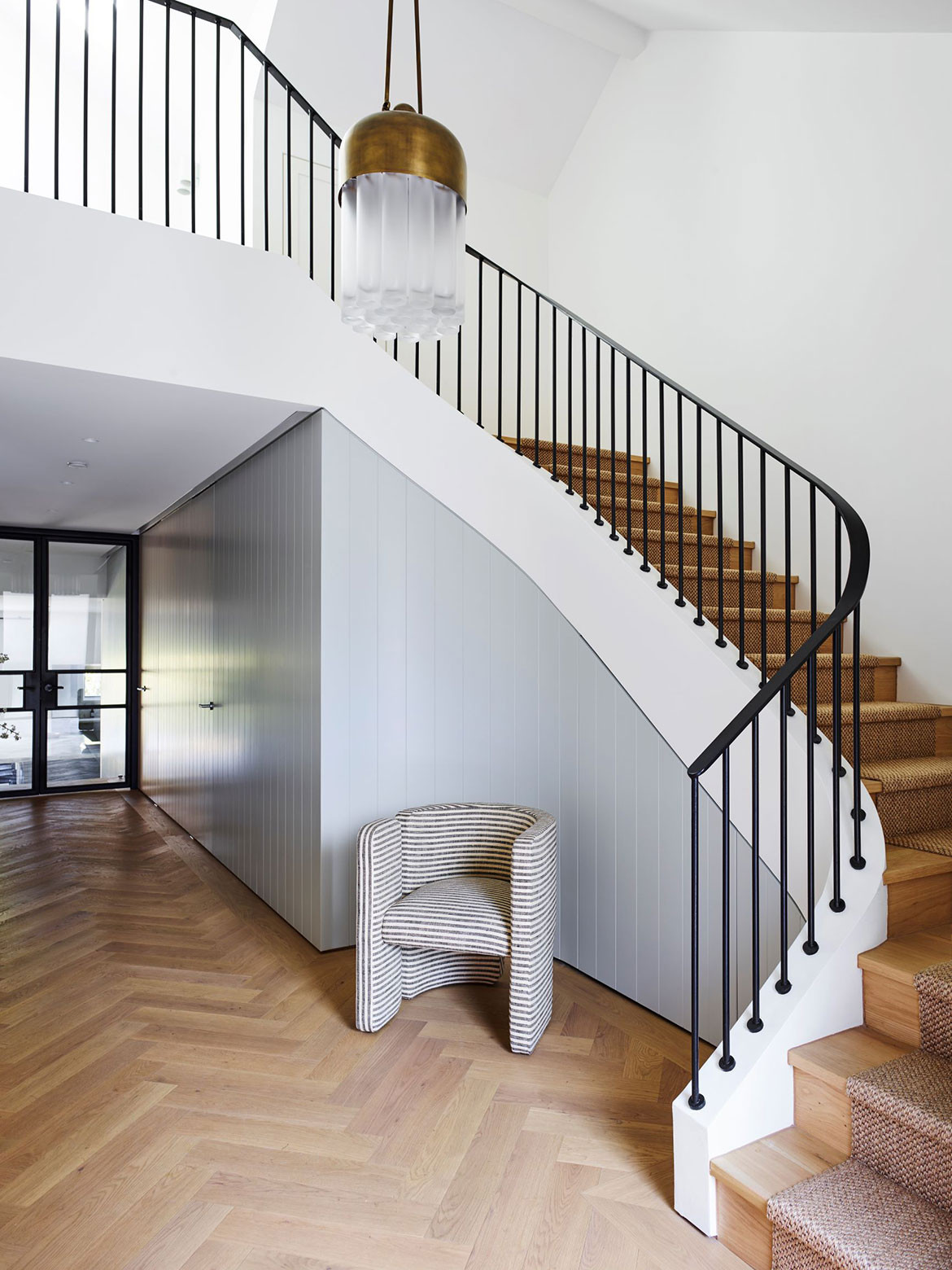 "We could not have envisioned the entryway and hallway," says the owner. "That's made such a massive difference in the house. This and how they changed the structure and the lines — architectural things they pointed out that were very busy but that we didn't notice — and now everything has a smooth flow. It makes everything calm."
Amplifying that sense of calm is Arent&Pyke's choice of colour, style and format for the Tongue n Groove floorboards that set the stage for the new and improved Magnolia House. Understanding that clients often have very clear visions for their projects, European oak flooring specialist, Tongue n Groove has partnered with some of Australia's leading architects and designers to create a broad range of exquisite colours and finishes.
For Magnolia House, Arent&Pyke went with Tongue n Groove's classic Eterno style floorboard in the larger size option, Grande, and with a Graupa colour finish, lay in a Herringbone format. The result is a floor that is chic, timeless and elegant. Not to mention, thanks to Tongue n Groove's state-of-the-art engineering methods, the floorboards of solid European oak provide exceptional stability and durability to sustain the comings and goings of Magnolia House's young family for many years to come.
Tongue n Groove
tngflooring.com.au
Arent&Pyke
arentpyke.com
Photography by Anson Smart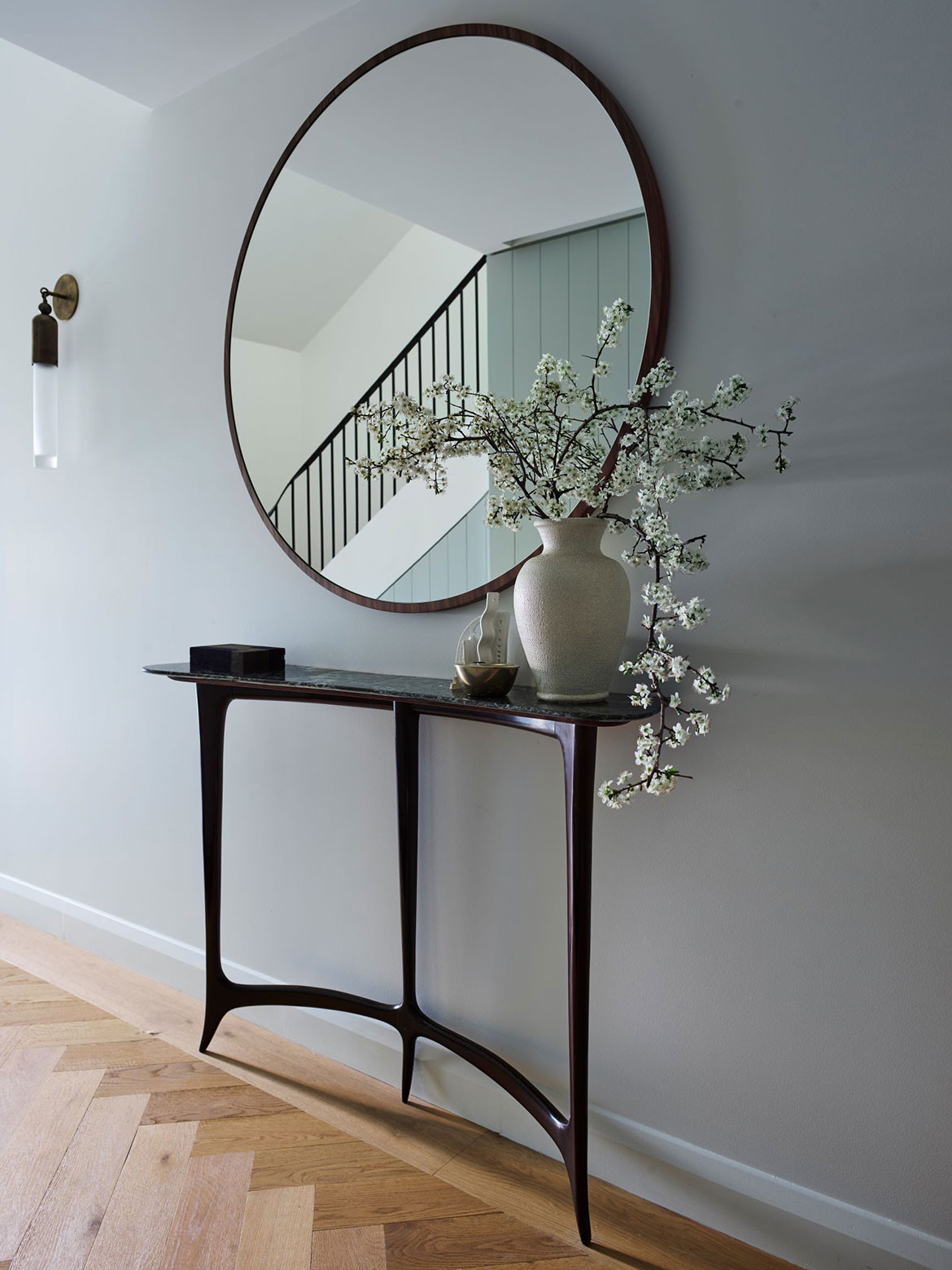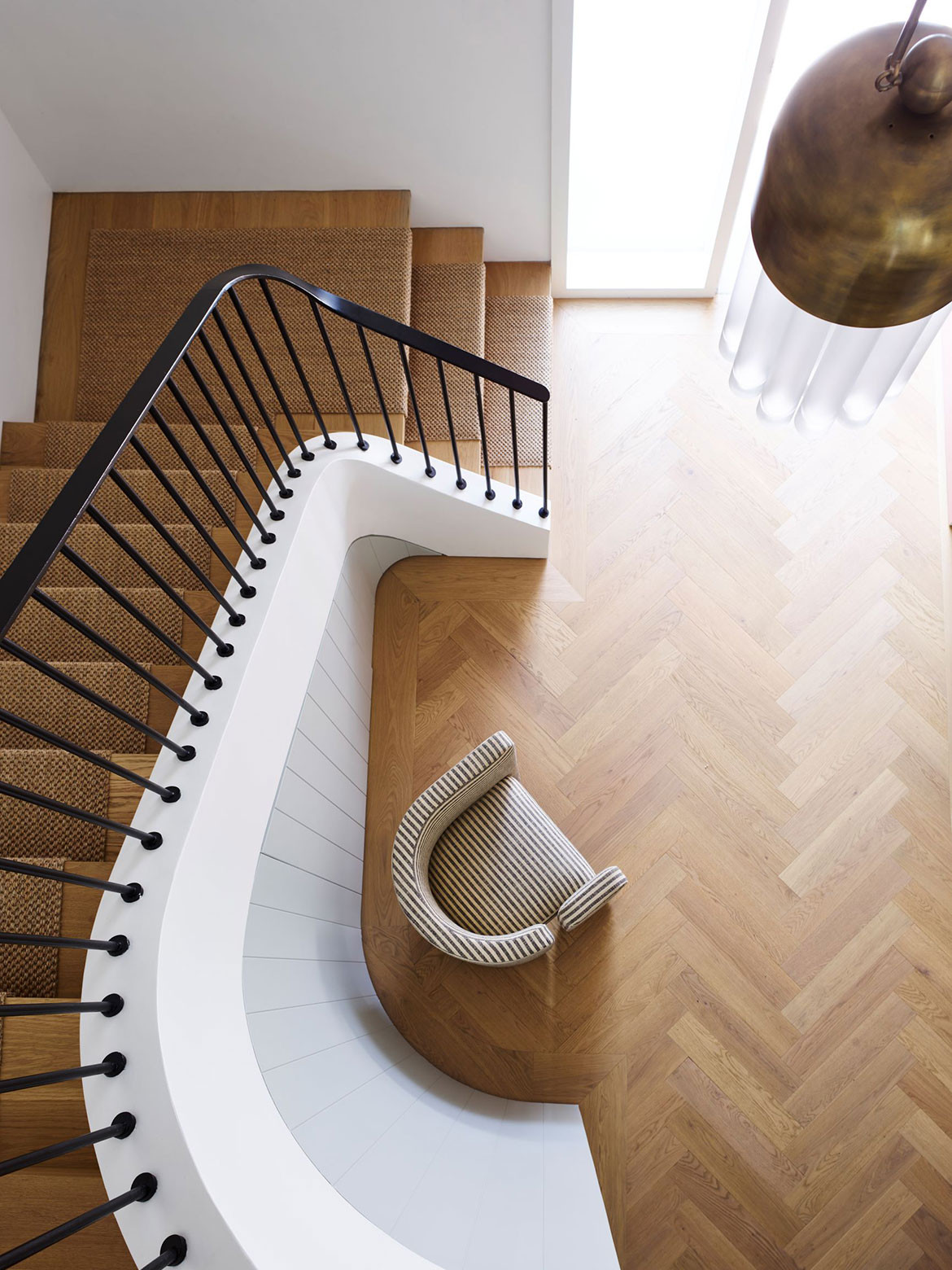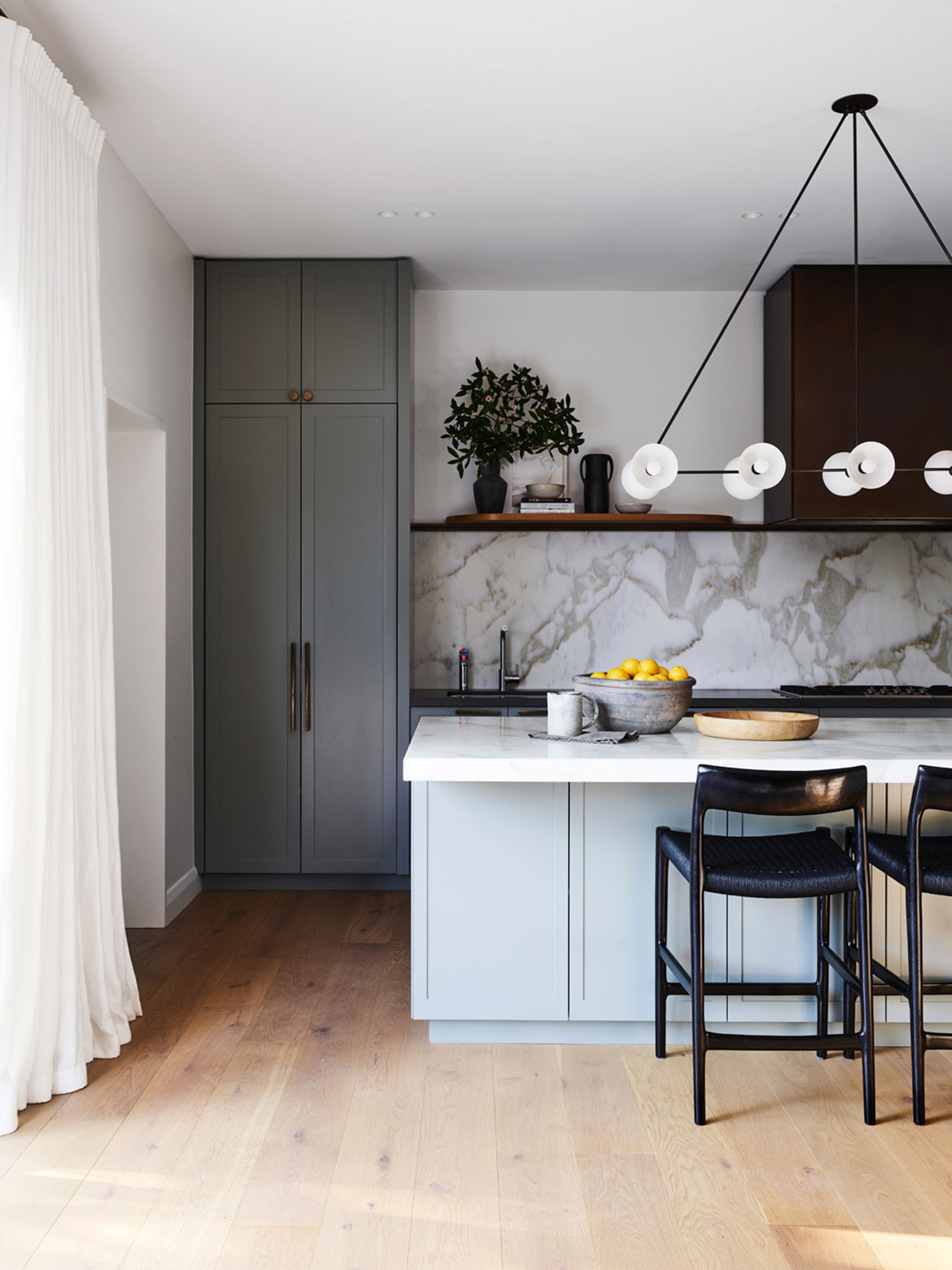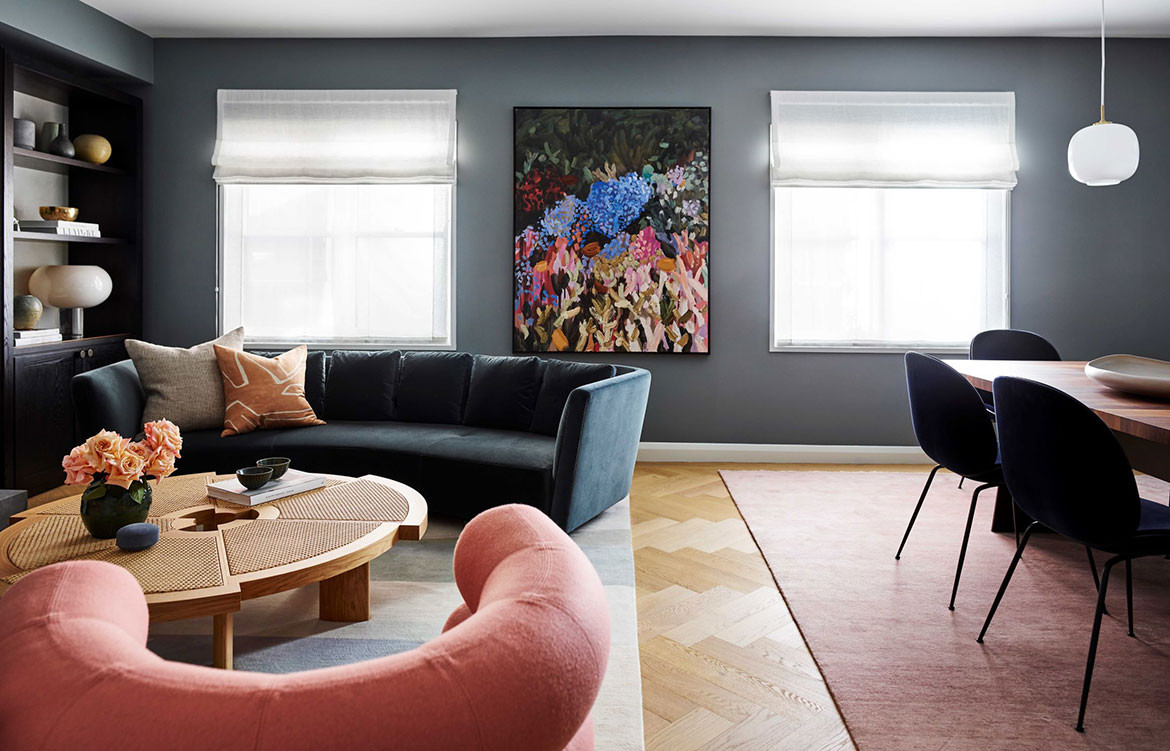 We think you might also like Pleated House by Megowan Architectural
Tags: additions and alterations, Arent&Pyke, European Oak, Family Residence, Herringbone, Interior Design, Magnolia House, Neutral Bay, oak floorboards, renovation, Residential Architecture, Sydney, Tongue n Groove
---