A space designed for beauty and function, bathrooms are an oasis for the body and mind – where texture and materiality are as personal as the daily rituals of self-care themselves. Once relegated to luxurious retreats that have wellbeing at their core, a spa-like bathroom in the home with lustrous finishes has become more desirable than ever.
Indulging in a sanctuary, where natural light filters through to a deep-set sculptured bathtub or a rain shower overhead, is growing in tandem with increased time at home. Be it a sleek, contemporary design of dark hues or a palette of natural textures, a bathroom that speaks to our individuality, desires and wellbeing changes the way bathrooms in our homes nurtures the soul.
With a deep understanding of what luxury living means today, Caroma has been weaving beauty, function and practicality in design-driven bathrooms for over 75 years. Without missing a beat, their new Vogue collection delivers on industry-leading technology with customisable options that allow for personalisation. Still, for the ultimate spa-like bathroom at home, it's how texture, materiality and form are entwined.
Define your colour palette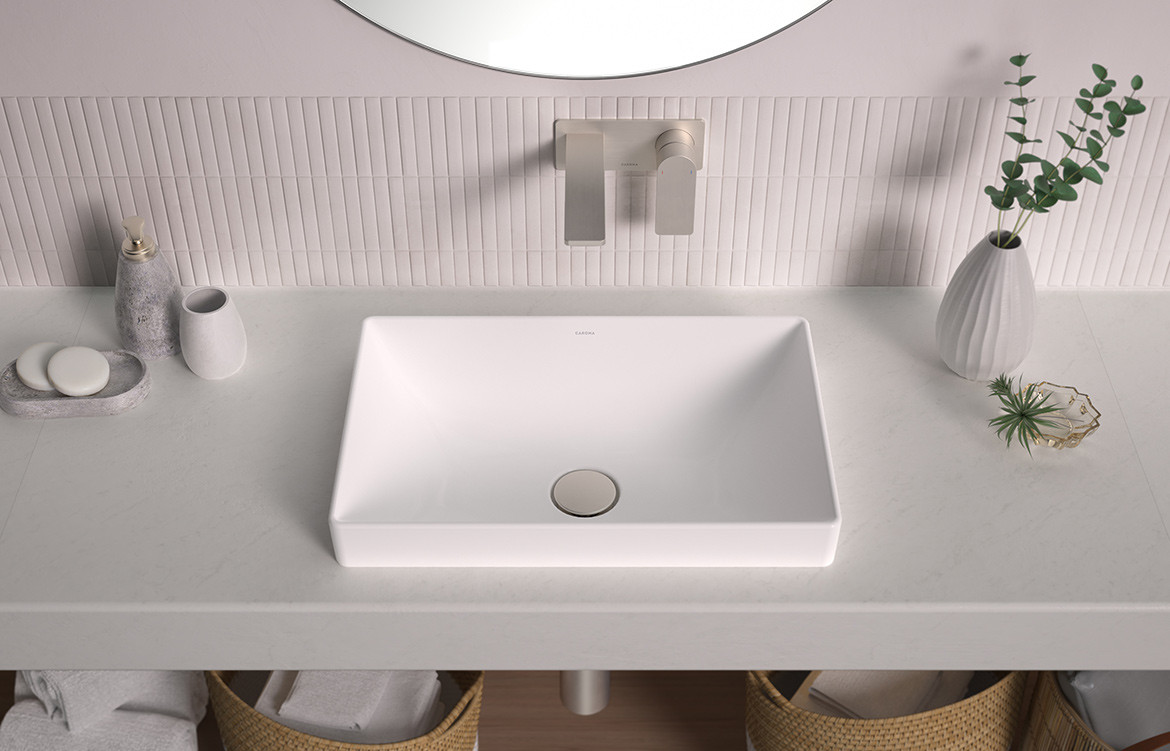 Neutral, earthy tones are synonymous with calm and relaxation, which is why it is often found in places of solitude. But that's not to say that colour doesn't have its place, far from it. Darker hues when contrasted with a light, softer palette can create a tranquil setting. Complete the look with Caroma's Urbane II and Liana II range of tapware, accessories and showers that came in Chrome, PVD (Brushed Brass, Brushed Nickel, Gunmetal) and Electroplated (Matte Black) tones.
Bring the outdoors in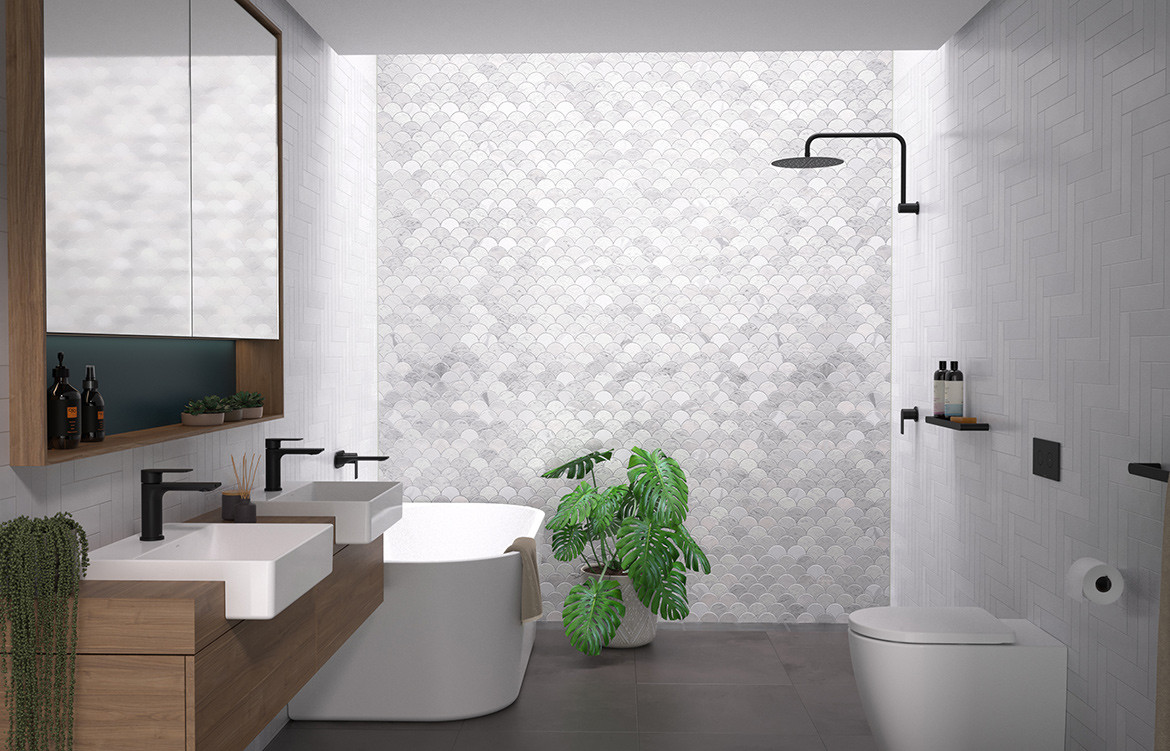 Lush foliage and natural light have a resounding effect on people's overall wellbeing, and it is the ultimate in creating a spa-like bathroom. A glass feature window that looks out into a garden, skylights above and mirrors that bounce light around the room all draw the outdoors in. Whatever the space – big or small – succulents and pot plants are one of the easiest ways to instantly transform a bathroom.
Natural textures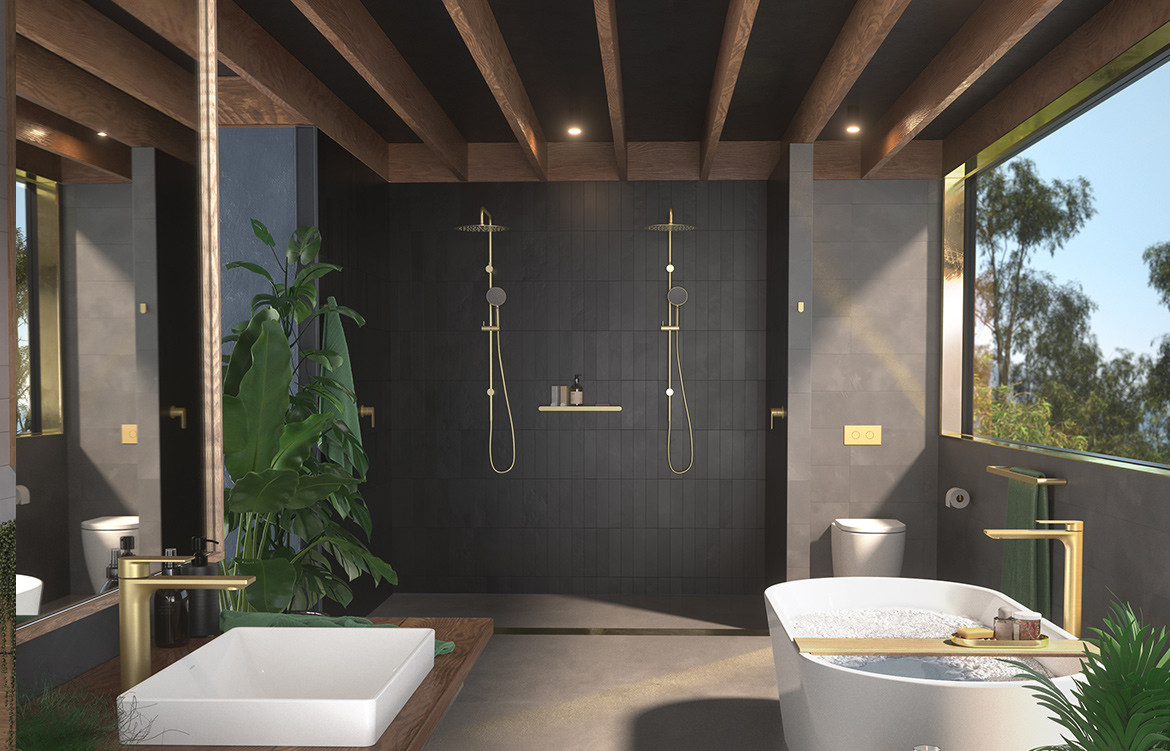 Using rich wooden textures paired with natural stone (marble, granite, slate) evokes tranquillity. Caroma's Vogue collection of chrome, brushed brass and brushed nickel, lends itself beautifully to timber finishes accented by natural, raw materials. A timber vanity with a natural stone basin and brushed brass tapware is an enduring favourite – and for cohesiveness throughout the bathroom, the same finishing can be used within the sanitaryware, accessories and shower.
Luxuriously indulgent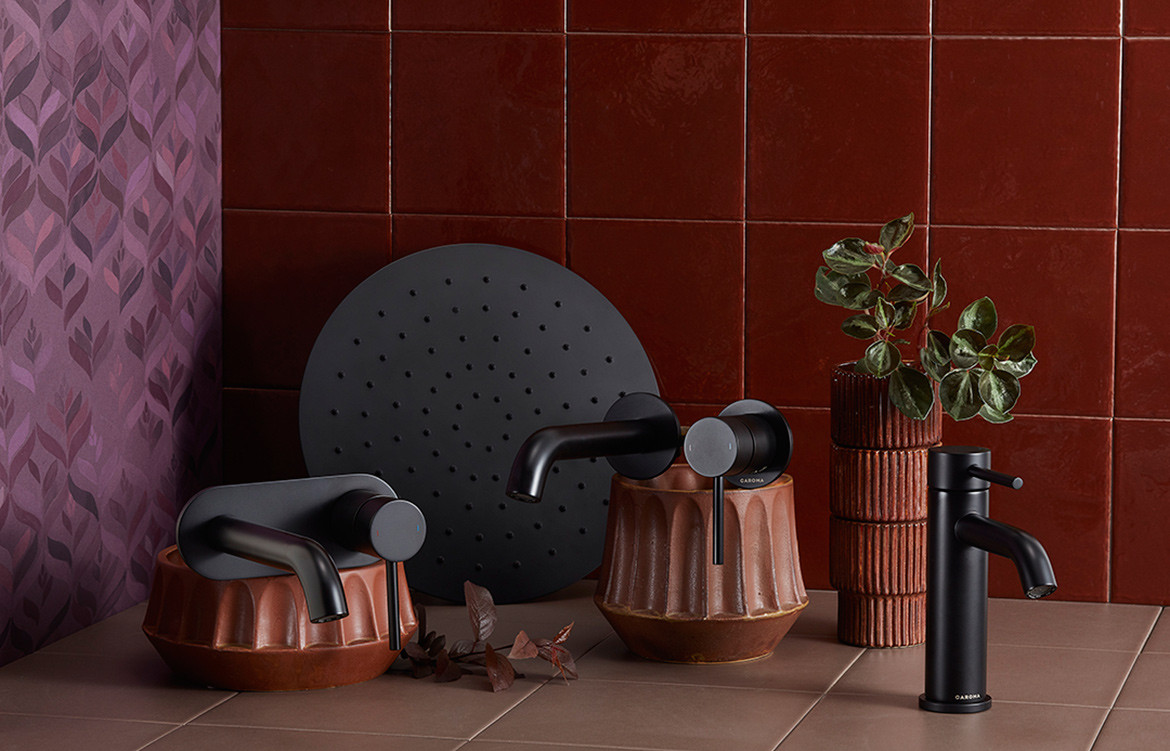 Freestanding bathtubs, rain showers and sculptured stone basins bring an indulgent flare to any bathroom. Yet, the real sense of luxury comes down to the details of how a tile feels underfoot, how a plush towel drapes over a heated railing, and how the lighting shifts with the mood of the day. To complete the look and feel of a spa-like sanctuary, introduce art, woven baskets, soft towels and essential oils and candles.
As more time is spent at home, finding ways to nurture the soul has become paramount. Redefining the bathroom, and bringing that tranquil spa-like retreat is part of the transformation in how people are living within their homes.
Discover the full Caroma Vogue collection.
Tags: Caroma, Caroma Vogue
---