Based in Melbourne, Australia, Articolo has continuously honoured artisanal craft and quality workmanship since its establishment in 2012. Founded by celebrated lighting designer, Nicci Green, each collection by Articolo honours a timeless design aesthetic.
Having recently been in Milan as part of the Fuori Salone with a minimalistic exhibition stand, Articolo has also unveiled two new collections at the International Contemporary Furniture Fair in New York this May.
Based on the studio's in-depth exploration between the art of lighting and luxurious materials, the Trilogy collection was initially conceived as a sculptural fixture. Being reimaged as an impressive wall sconce, the Trilogy collection now exemplifies sophisticated product engineering and emphasise the studio's extensive body of work.
With three light sources that are hidden within mouth-blown glass orbs featuring Articolo's signature bubble detailing, solid brass rods support each Trilogy wall sconce. Combining a heritage-rich opulence with modern minimalism, the Trilogy wall sconce evokes a sophisticated and organic Nordic sensibility, softly illuminating its bubble pattern across various surfaces.
Similarly, Banded is the result of Articolo marrying its contemporary design philosophy with a centuries-old Japanese craft. Ceramic shades are handmade and painted by local artisans from a Japanese town known for its porcelain and hand-painted finishes for over two centuries. Hanging from slender brass stems and available in either black and white block colours or delicate stripes, Banded becomes a sculptural custom-designed light source in any interior.
Articolo
articololighting.com

Photography by Sharyn Cairns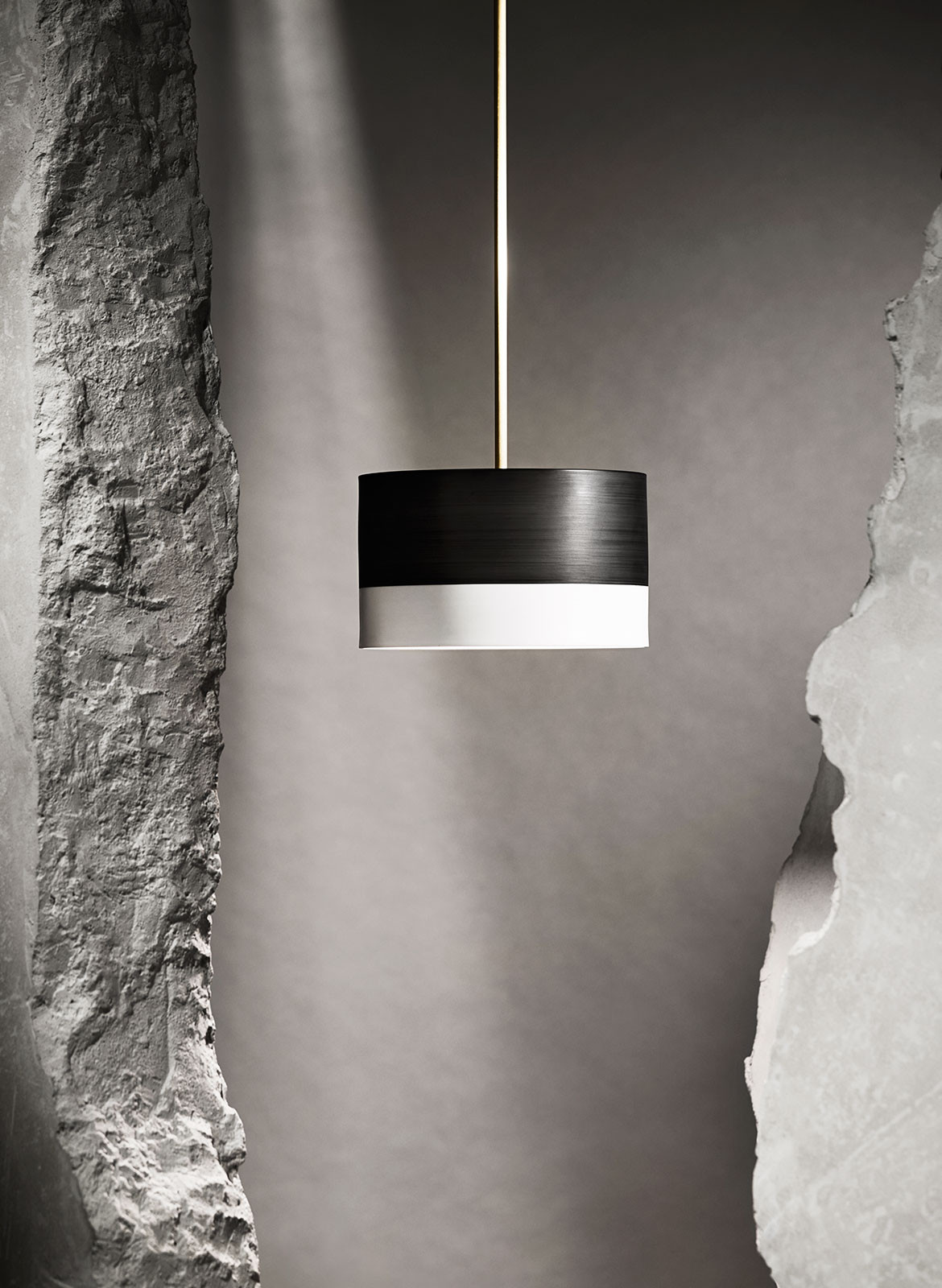 We think you might also like Aussie Lighting Designers Showing In Milano
Tags: Articolo, Australia, Banded, handmade, Interior Design, International Contemporary Furniture Fair, Japanese artisanship, Lighting design, Melbourne, new york, Nicci Green, pendant, Sharyn Cairns, Thida Sachathep, Trilogy, wall sconce
---