The festive season is celebrated in different ways across the globe. In South Africa the locals love to tuck into deep-fried caterpillars on Christmas Day. In Norway brooms are hidden safely away in case they are stolen by evil spirits. While in Estonia, families head to the sauna on Christmas Eve to sweat it up together.
Here at Habitus, we celebrate our Christmas by maxing out the credit card on the most outrageously beautiful objects we can find. Whether it is a vase, a lounge chair, or a pair of sunglasses; everything beneath our yuletide tree has one thing in common: It is very well designed.
Here's a list of what we'll be unwrapping this year. It covers all price points and genders. We hope it inspires you too:
---
King Furniture Seymour Lounge Chair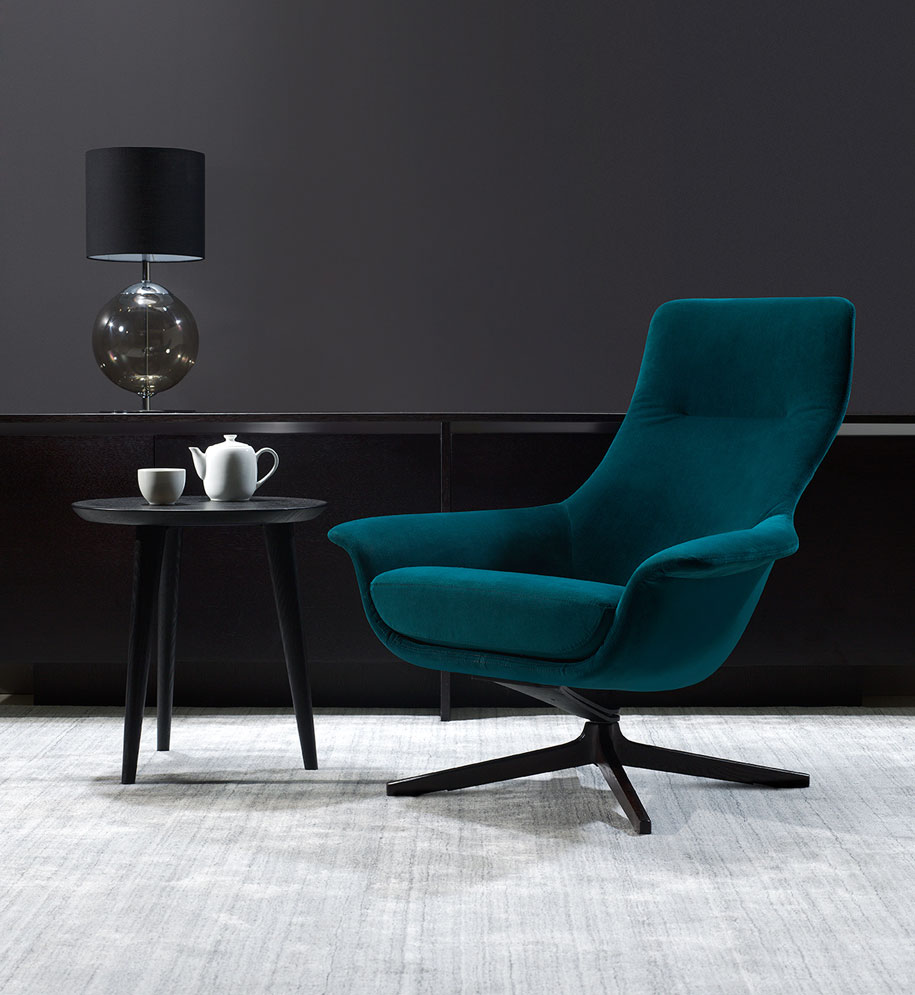 King Furniture's in-house design team got together with award winning designer Charles Wilson to create a chair that is destined to become a classic. And unlike many designer chairs, it's actually incredibly comfortable. The Seymour is imbued with mid-century modernist charm, while remaining distinctly contemporary. Seymour is offered with a choice of two bases – swivel or fixed – and comes in low-back, medium and high-back versions. A Seymour ottoman is also available.
From $1,827. Shop online: kingfurniture.com.au
---
Aesop Marble Gift Kit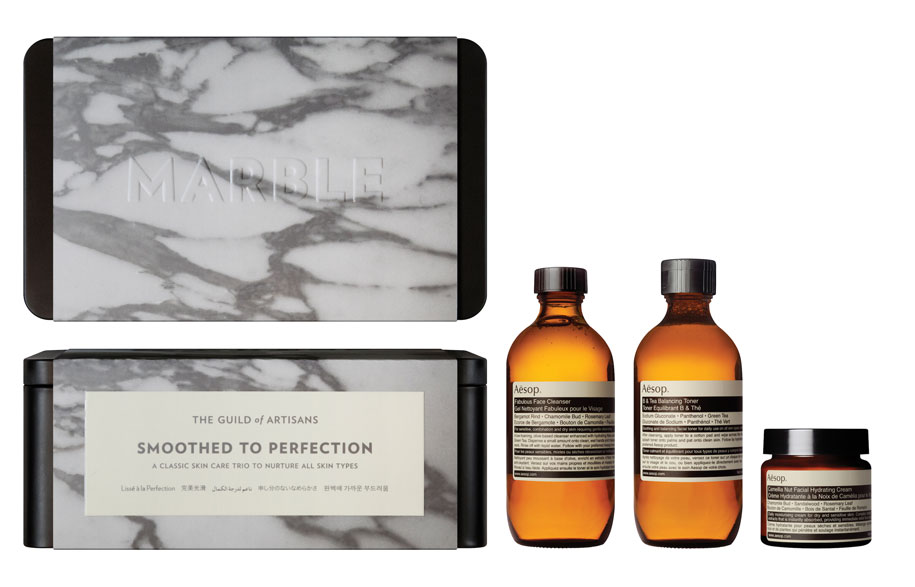 We love the gift kits from the recently released Guild of Artisans collection. Drawing inspiration from historical craft guilds around the world, each of the kits pays tribute to materials used throughout Aesop spaces: ceramics, leather textiles, timber, copper and marble. The latter, presented in a serviceable tin, includes Fabulous Face Cleanser, B&T Balancing Toner and Camellia Nut Facial Hydrating Cream.
$135. From Aesop boutiques and online: aesop.com
---
Void VO1 Digital Watch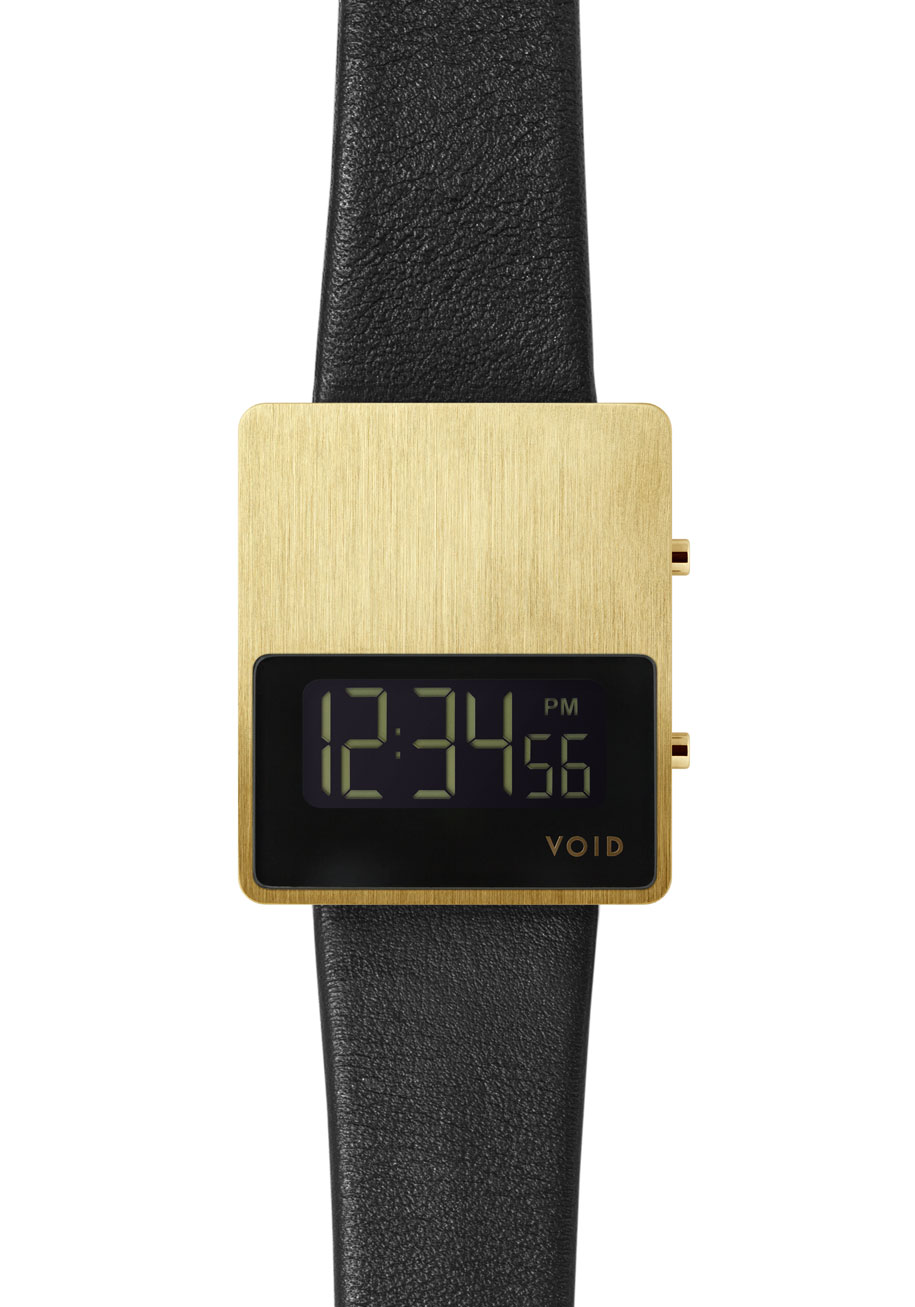 Founded in 2008 by a Hong Kong-based Swedish designer David Ericsson, Void watches are the epitome of minimalist Scandinavian style with more than a touch of 70s retro. The unique design of the VO1 is a simple geometric form; a chunky rectangular stainless steel case and digital display with a mineral glass window. Comes with a leather strap and in a range of metal finishes.
$200.00 voidwatches.com
---
Dior Eau Sauvage eau de toilette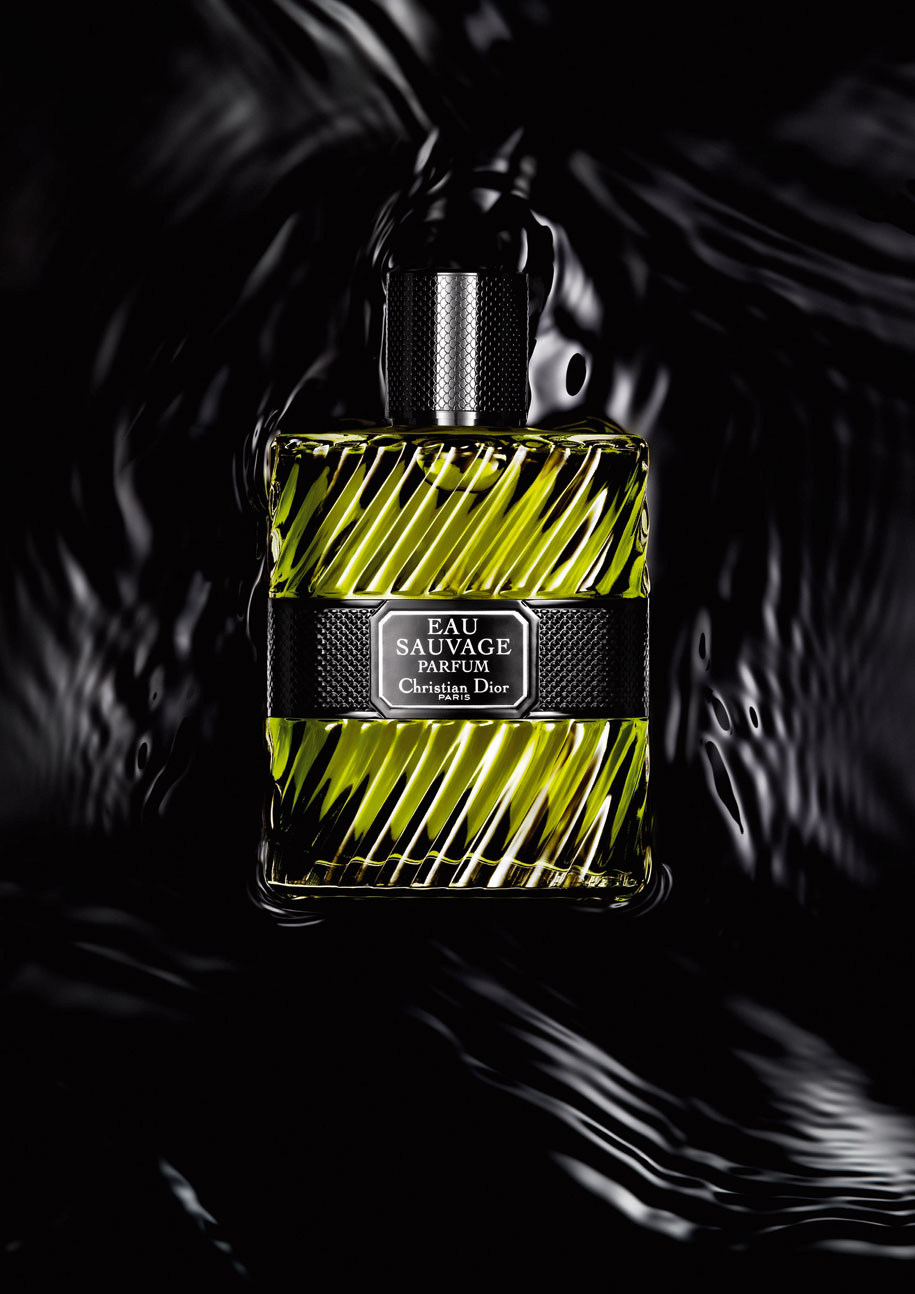 Once described by perfumier Jo Malone as 'the scent of money', this classic men's fragrance from Dior was launched in 1966 and is still considered one of the great scents of all time. Created by Edmond Roudnitska, it has notes of lemon, rosemary, petitgrain, basil, jasmine, rose, iris, oakmoss, vetiver, and musk Even the bottle, unchanged in almost 50 years, is an icon of modern design. Designed by Pierre Camin it was inspired by a hip flask.
$120.00. From Christian Dior stockists.
---
Bernebei Freeman Crisscross Rug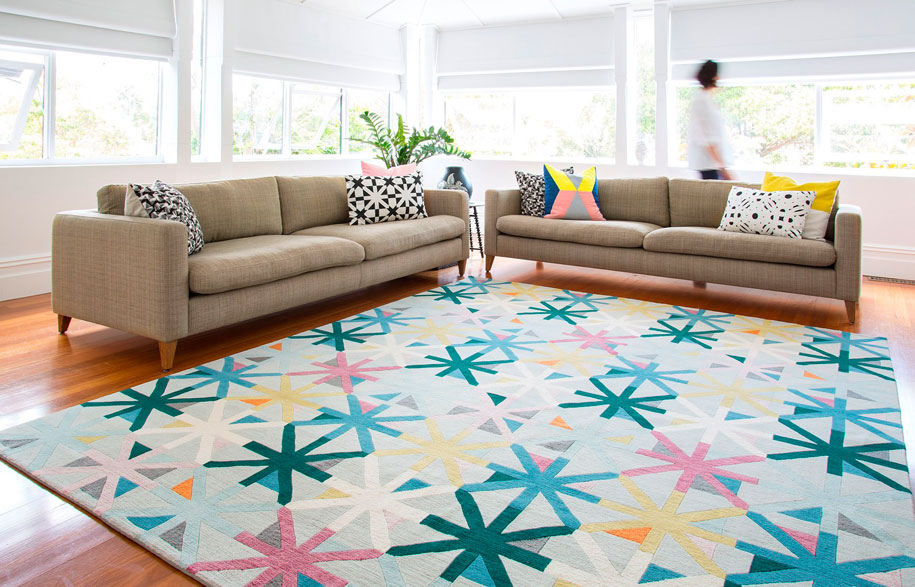 We need no introduction to the dynamic design duo that is Bernebeifreeman. And what could be nicer to find beneath the Christmas tree this year than their new Crisscross for Designer Rugs. Crisscross is characterised by a bold repeating geometric design that takes inspiration from Spanish floor tiles. It is made from New Zealand wool, using the ancient Tibetan hand-knotting technique. Suitable for both contemporary and traditional interiors.
$5400 designerrugs.com.au
---
Gentleman's Brand Co. Daily Regime Gift Set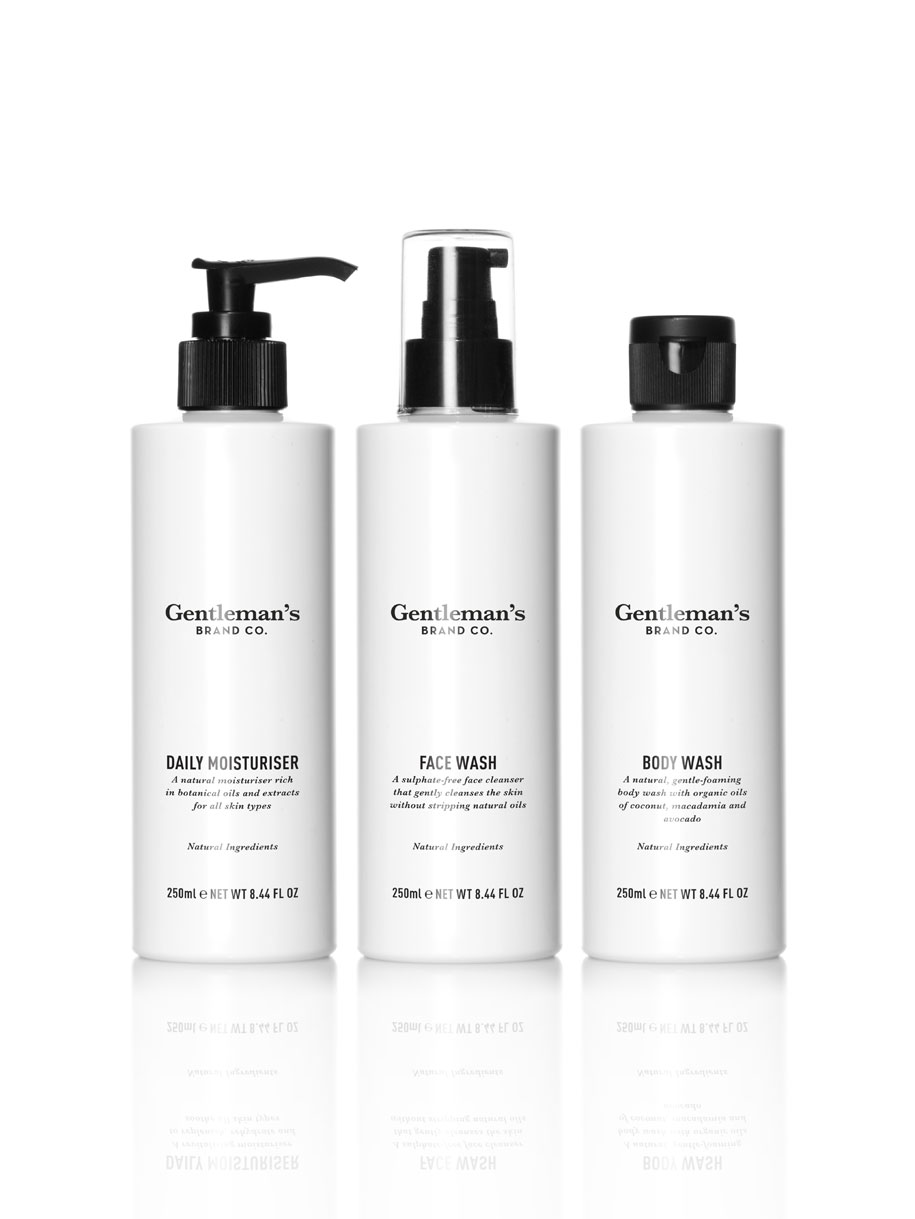 These Sydney-based fellows make functional products that simply work. The gift pack consists of Daily Moisturiser, Face Wash, and Body Wash. They utilise only bush botanicals and premium plant extracts; even the packaging design is pared down and strictly minimal. The Daily Regime Gift Set is delivered straight to your door in a custom-made gift box. Easy.
$78.00 Shop online: gentlemansbrand.co
---
Wishbone Bicycle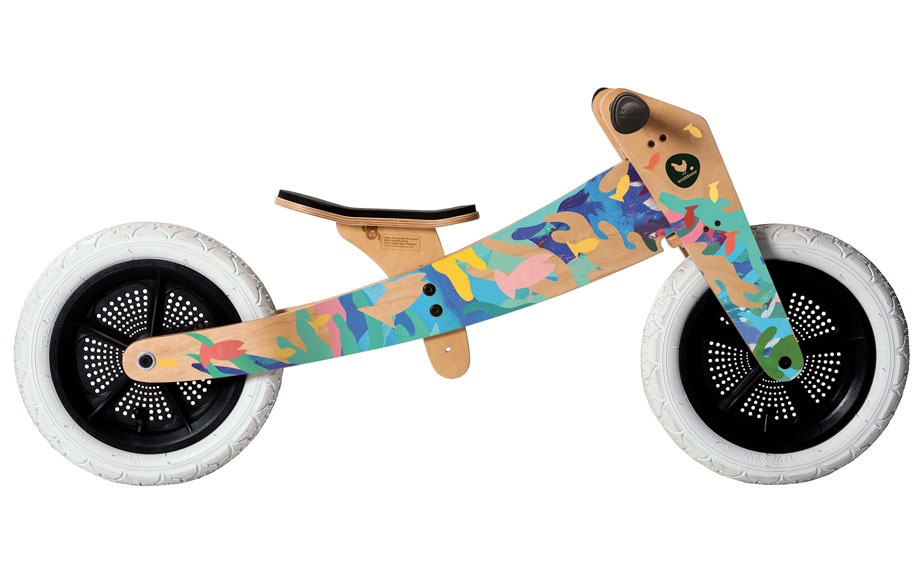 Every kid likes a bike for Christmas, and this is one of the best designs we've ever seen. Established in 2005 by a couple of Kiwis living in the Big Apple, the first Wishbone bike was built in a poky NYC apartment. Nowadays Wishbone is made in a small studio in New Zealand. The company prides itself on its sustainable philosophy. Because the Wishbone starts out as a trike and can be easily converted to a small balance bike and then a larger balance bike as the child grows, it eliminates the wasteful need to purchase multiple products. There are also limited edition Wishbones available, featuring original artworks. Suitable from 12 months to 5 years.
From $229.00 Online: wishbone.com
---
Expormim Swing Chair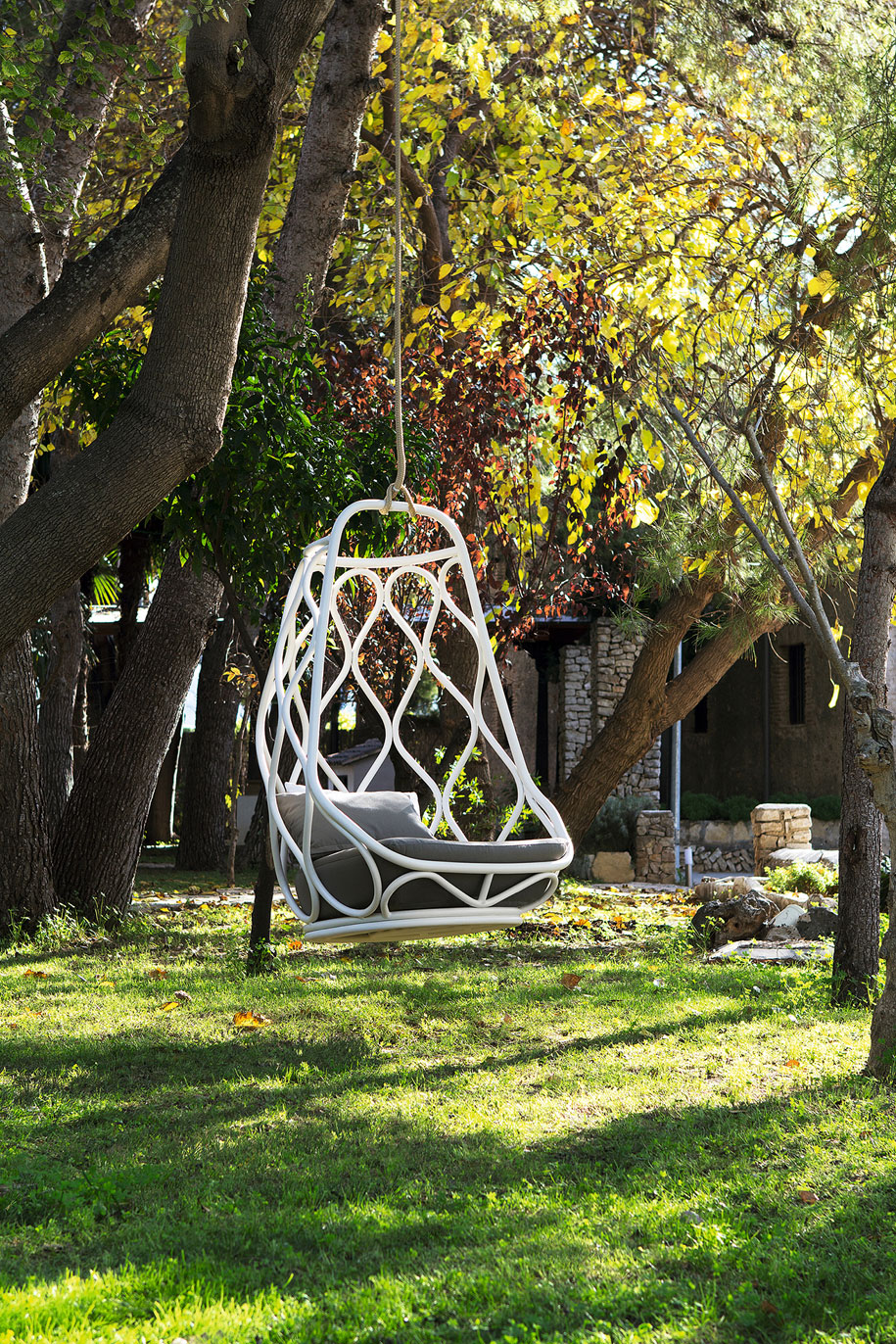 This is so wonderfully 70s old school it might become out favourite place to chill out with a gin and tonic this summer. Indeed the Nautica by Mut Design does pay homage to one of the first pieces created by Expormim more than 30 years ago. Strong and sturdy, this visually lightweight seat can either be suspended from a tree branch, or from its self-supporting structure. Made from natural, peeled and tinted rattan, you can see it at the W Hotel in Barcelona and the Hard Rock in Ibiza. Time to relaxavous.
$4876. kezu.com.au
---
Apple and Pear Houses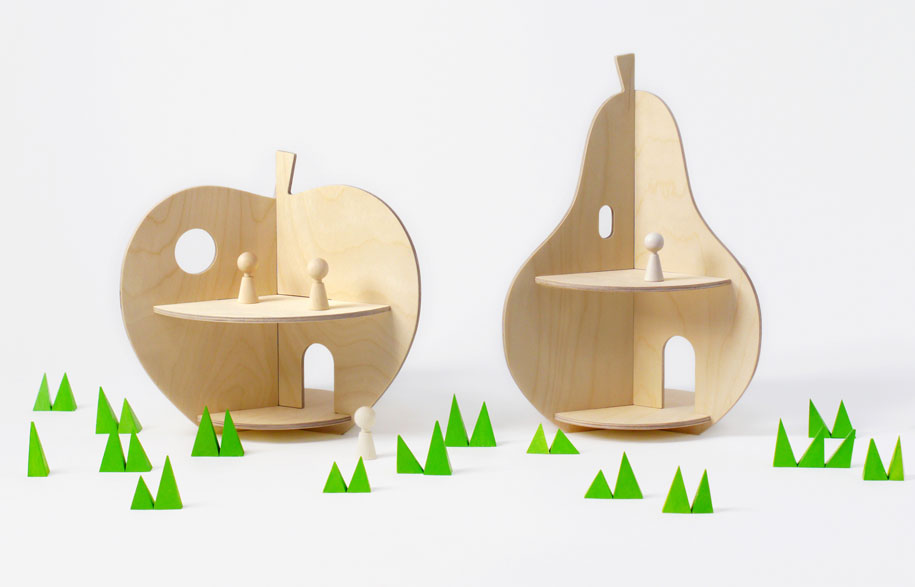 We love these quirky doll houses by Rock & Pebble. Launched only this year, there's no toddler we know who wouldn't want to find one under the Christmas tree. Plus their simple design makes them appealing to those of us who hate traditional pink frosted doll homes cluttering up their nursery. Apple and Pear are intended as objects to spark creative young minds and to evoke a sense of poetic beauty that appeals without age limit or gender. Made from sustainably produced solid Baltic birch plywood, each are finished by hand. Sets of little wooden peg dolls are also available.
$110.00. rockandpebble.com
---