Building on the USM Haller's iconic modular ball-and-tube frame furniture, the USM Haller E system allows power to flow through the furniture's structure itself. An inspired take on tubular furniture, whether used in contemporary, modernist or classical interiors, the system is a perfect way to illuminate a space while still offering stylish and functional furniture.
Swiss manufacturer USM designed this spectacular new system, where power supply and light source are together directly integrated into the furniture structure itself. In one click you have power and light, which is then dimmable to fit your mood throughout the day and night.
The light itself is available to be further controlled between warm and cold white settings, or combined for a further layer of texture. This sense of control is central to the design of the Haller E system, with the light able to be directed into the interior of the furniture to illuminate a prized objet d'art, or cast out into the room for general illumination. Even opening a drawer will see the lights come on automatically.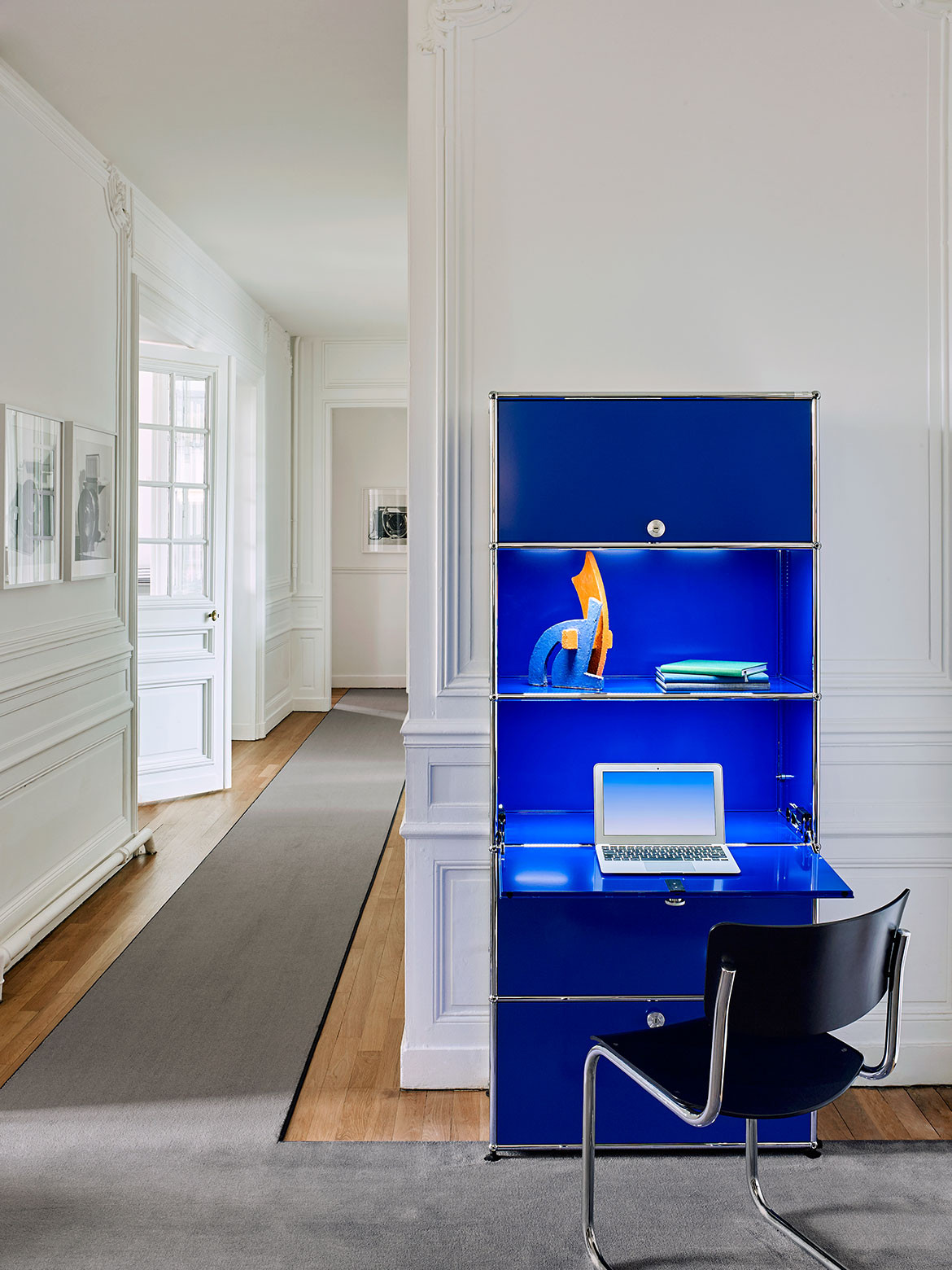 When placed on the back of the furniture, the lighting can be used to illuminate a room to create a sophisticated atmosphere. Lighting isn't the only feature of the Haller E though while illuminating a room, it's also possible to charge mobile devices like phones, tablet computers and more – once again with a single click into the tubes.
This entire system is powered from only a single connector, lead from a low-down point in the unit to the power socket – the rest of the unit is completely neat, sleek and cable-free.
A Swiss, family-owned company, USM has been involved in quality and sustainable development for 130 years. The Haller system, whose modular design is based on an assembly of steel tubes and connecting balls, offers endless possibilities, and with the Haller E system now here, the opportunities have never looked so bright.
USM Haller
usm.com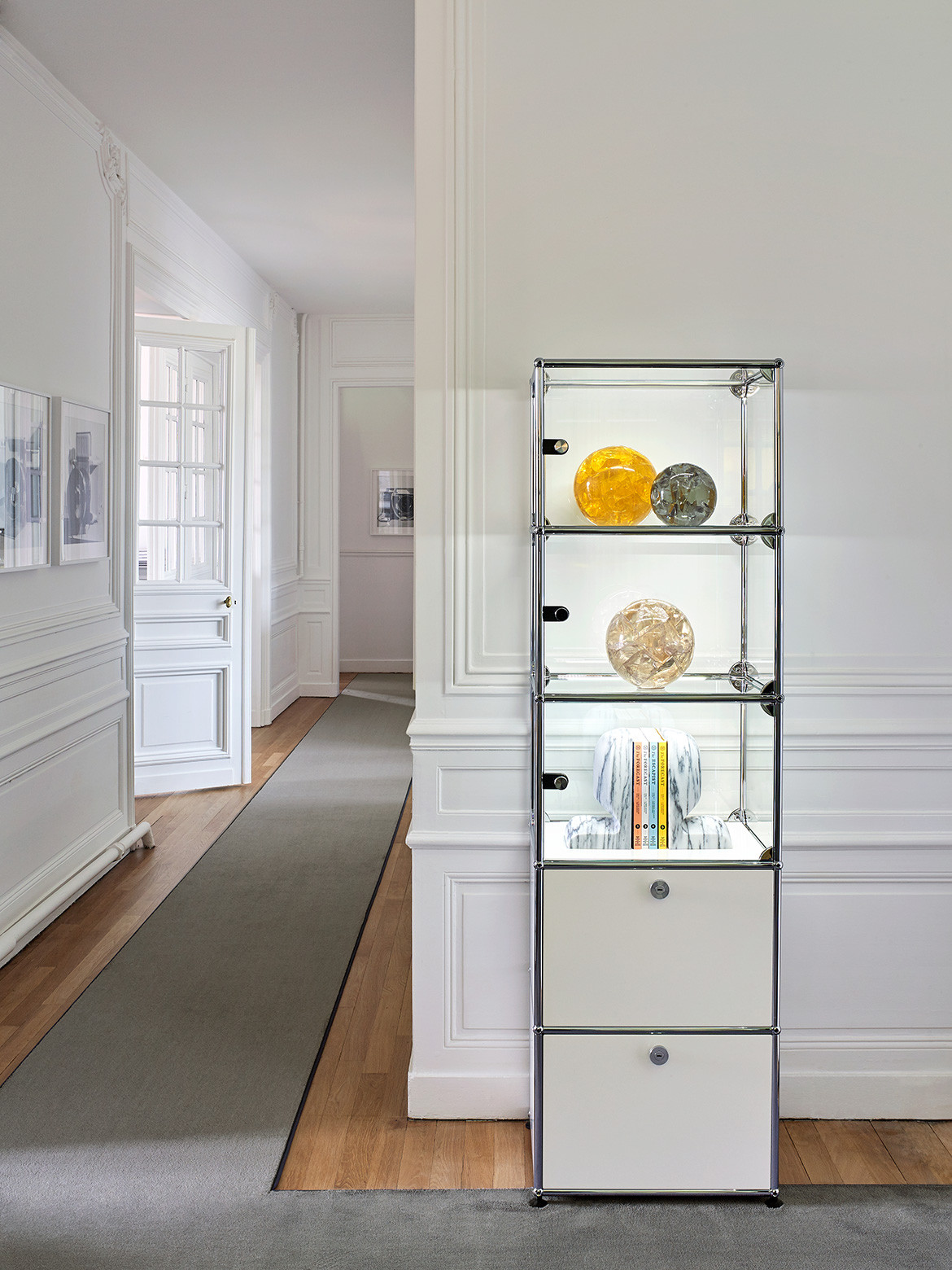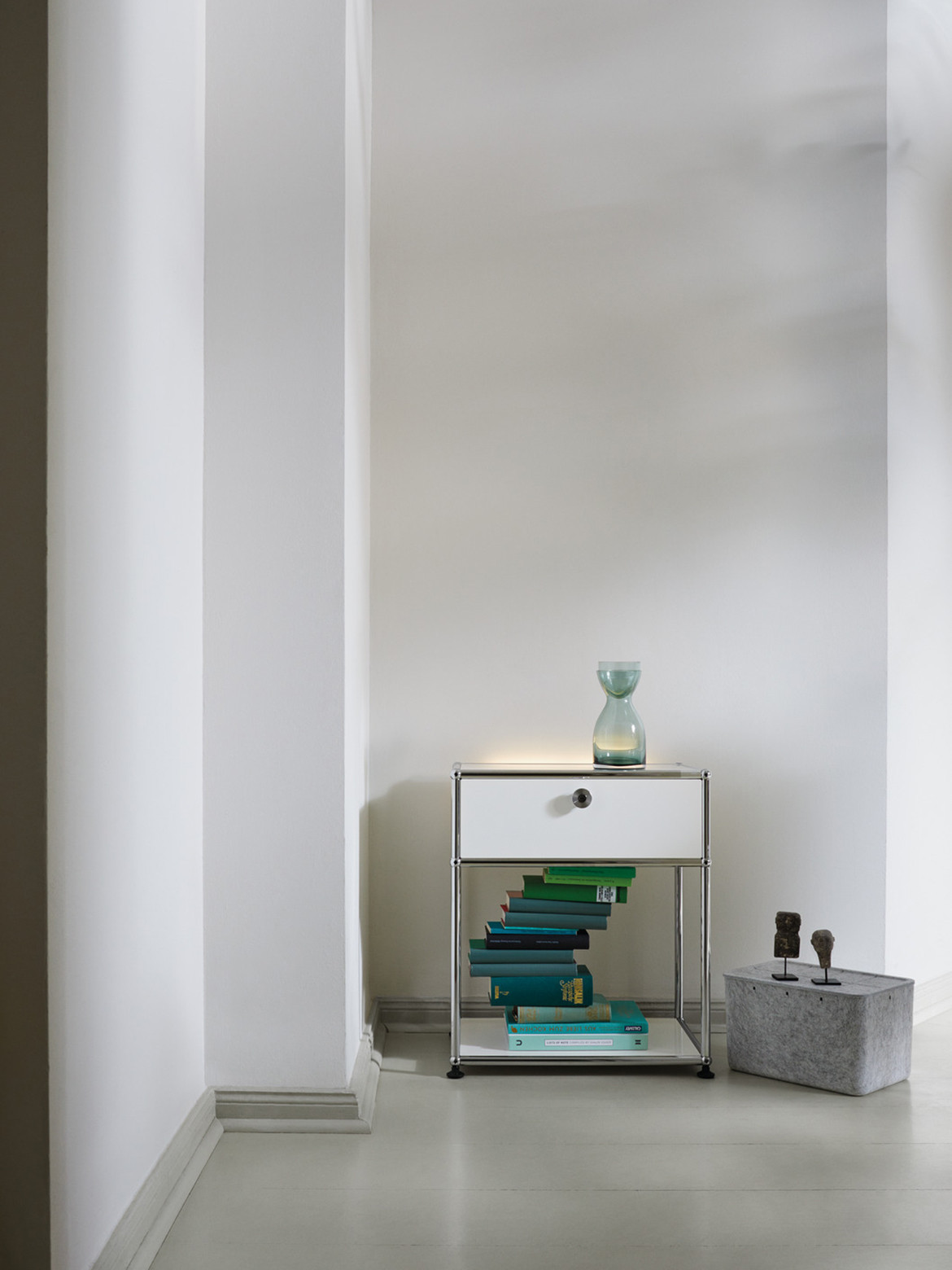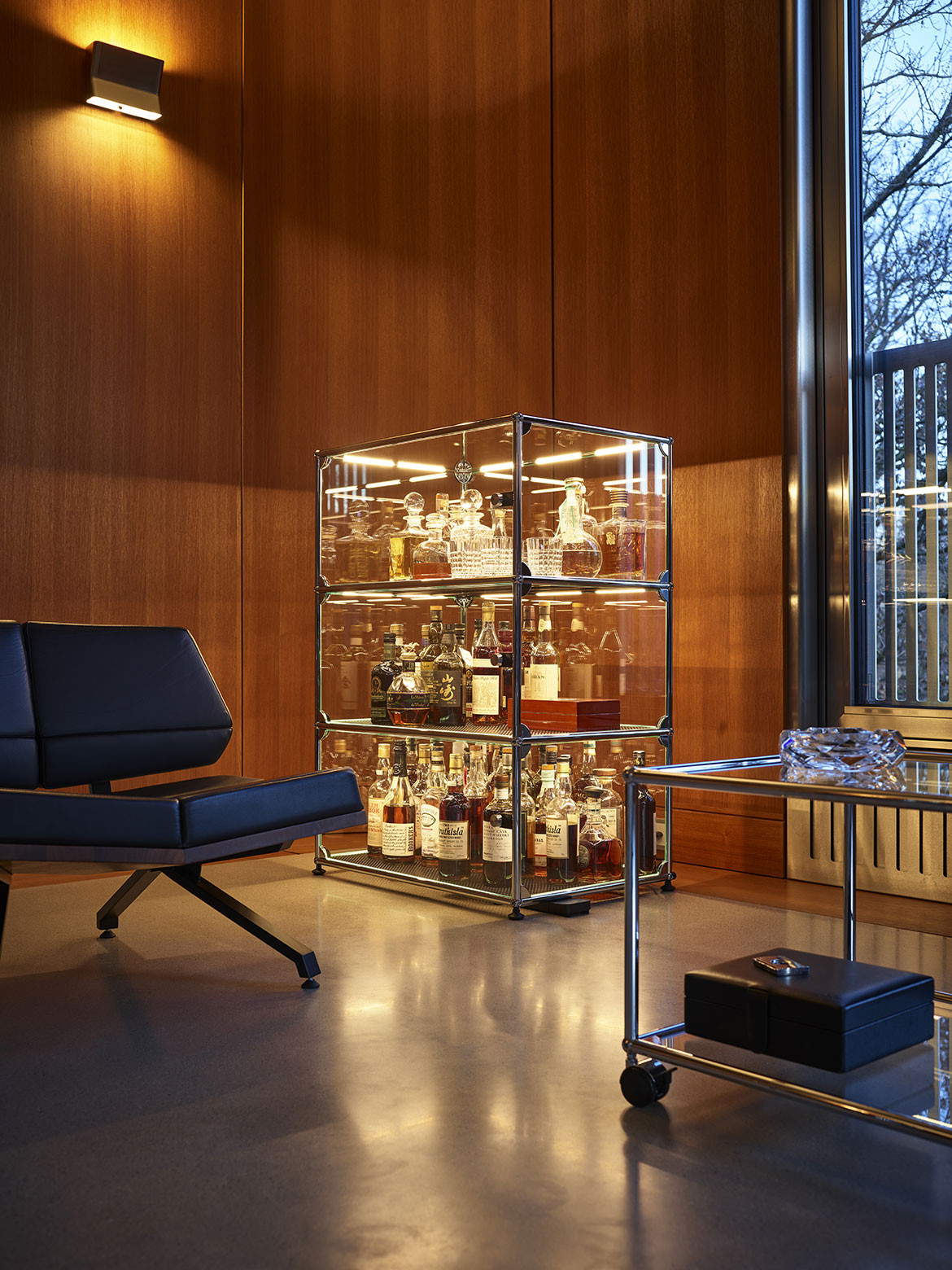 ---