The Vario cooktops 400 series have been meeting the demands of the at-home-chef for years – with appliances developed to meet any challenge! The new Vario flex induction and Vario induction wok models use energy efficient induction heating, in which heat is created through electromagnetic induction. This means that since the heat is generated inside the object itself, instead of through an external heat source, your saucepan or pot will get hotter quicker, and the temperature can be controlled with the utmost accuracy. Simply put, the Vario cooktops 400 series create a kitchen that frees the imagination, in tribute to boundless cuisine.
Love a bit of wok action? Induction woks, and the Vario wok ring, are the ideal modern ways to heat the broad round base of wok pans. An automatic pot detection system feels the size of the pot, and heats accordingly. Meaning your woks, and other classic cookware up to 32cm in diameter, are ready to go. A helpful booster function temporarily increases the power supplied to the cooking zone by 50 percent, allowing for an intensive sear, or rapid boil.
Vario flex induction cooktops come in two variations – 38cm and 60cm models. The 38cm model allows for the combination of two rectangular cooking areas into one large zone, and the 60cm version features four separate cooking areas. For the real at home chef, the 60cm model can also be extended into two flex cooking zones up to 30cm in width, offering unparalleled cooking space! Coloured displays on both models allow for easy and accurate control of your Gaggenau cooktops.
As part of the Vario cooktops 400 series range, these models feature a stainless steel control knob and frame, for seamless integration with the other specialty Vario appliances such as the Teppan Yaki, Grill, Steamer or Deep Fryer. Of course, for those who love cooking with fire, the gas wok and two burner gas models are also available and can be paired beautifully with the new induction or any of the specialty Vario 400 series appliances. Whatever combination you choose, you can look forward to exceptional freedom in the kitchen – for decades to come.
Gaggenau
gaggenau.com/au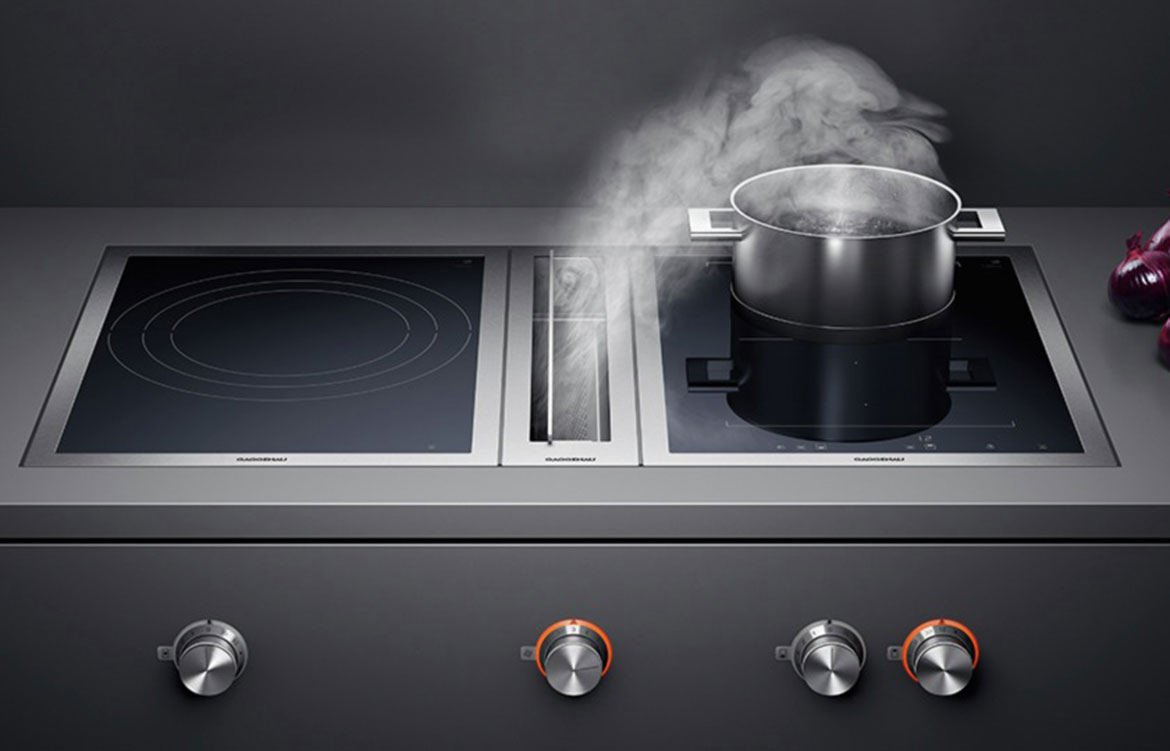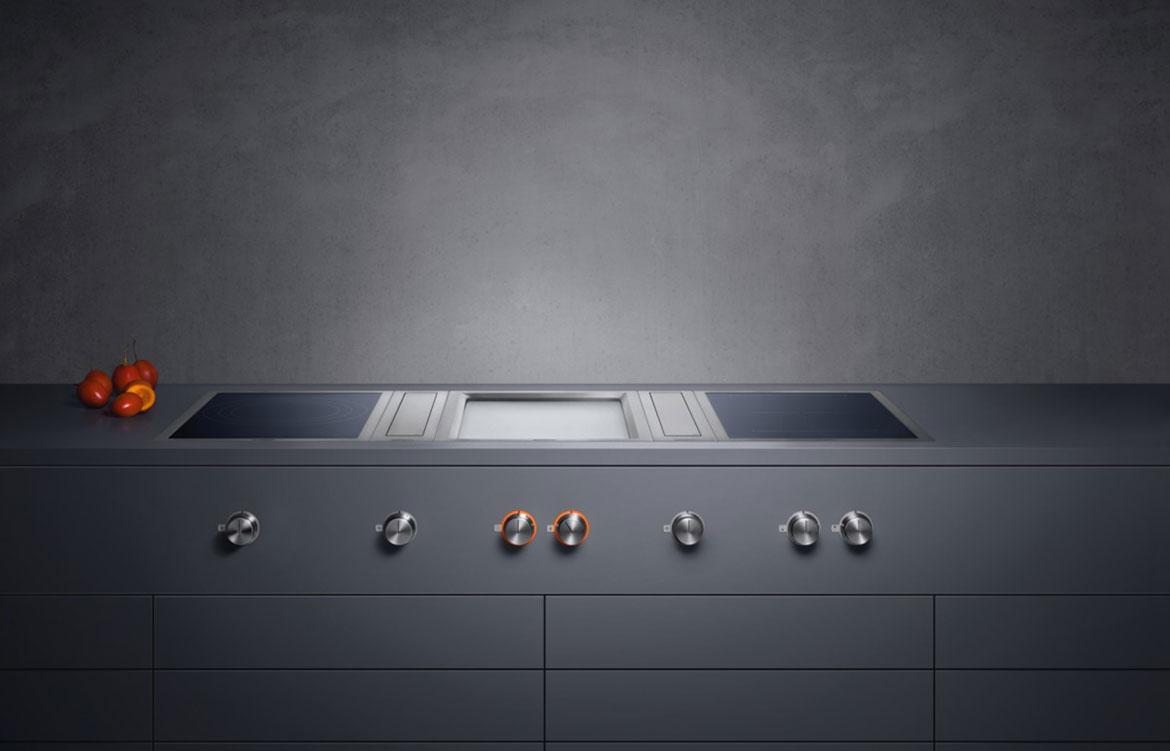 Tags: gaggenau
---