To try and capture, understand, or even comprehend how human comfort has evolved over the span of two centuries, it's only natural that we look to the design of a chair. Regarded as a blueprint of human evolution – and experimental 'curiosity' for designers, architects and artists, the chair has advanced from being an everyday utilitarian object to something of an icon.
Though styles develop and forms have changed, the chair has always served a simple and essential purpose; to be a comfortable seating apparatus. Proving to have been an insight into the revolutionary explorations of material, technology and form, Vitra's 100 Miniatures Exhibition present Australians a true-to-scale replica of original chairs from 1800's to the 1990's.
Touching upon the Industrial Revolution, Art Nouveau, Modernism, Post-war Design and Postmodernism styles, the exhibition displays exactly a 1:6 scale of 100 original chairs. Perfected by imitating exact colours, construction form, materials, and even the details like matching wood grains and reproduction of screws, Vitra's 100 Miniatures Exhibition consists of designs by illustrious names such as Adolf Loof, Frank Lloyd Wright, Ludwig Mies van der Rohe, Le Corbusier, Charles Eams, Alvar Aalto, and Frank Gehry – just to name a few.
Accompanied by 40 wall-mounted photographs and drawings, it is a true timeline of chair design. Rich with cultural and historical context, these drawings bring the development of groundbreaking designs to light. From sketches and drafts to production and prototyping, the entire exhibition has earned a reputation for being a high-quality collectors' item.
For over a century, Vitra has captured the attention of design enthusiasts around the world with a strong commitment to contemporary, considered and careful design. Making its debut in Australia for the first time, the iconic miniatures are individually displayed and have been hand-made by Vitra's craftsmen.
Vitra
vitra.com
Living Edge
livingedge.com.au
Photography courtesy of Living Edge.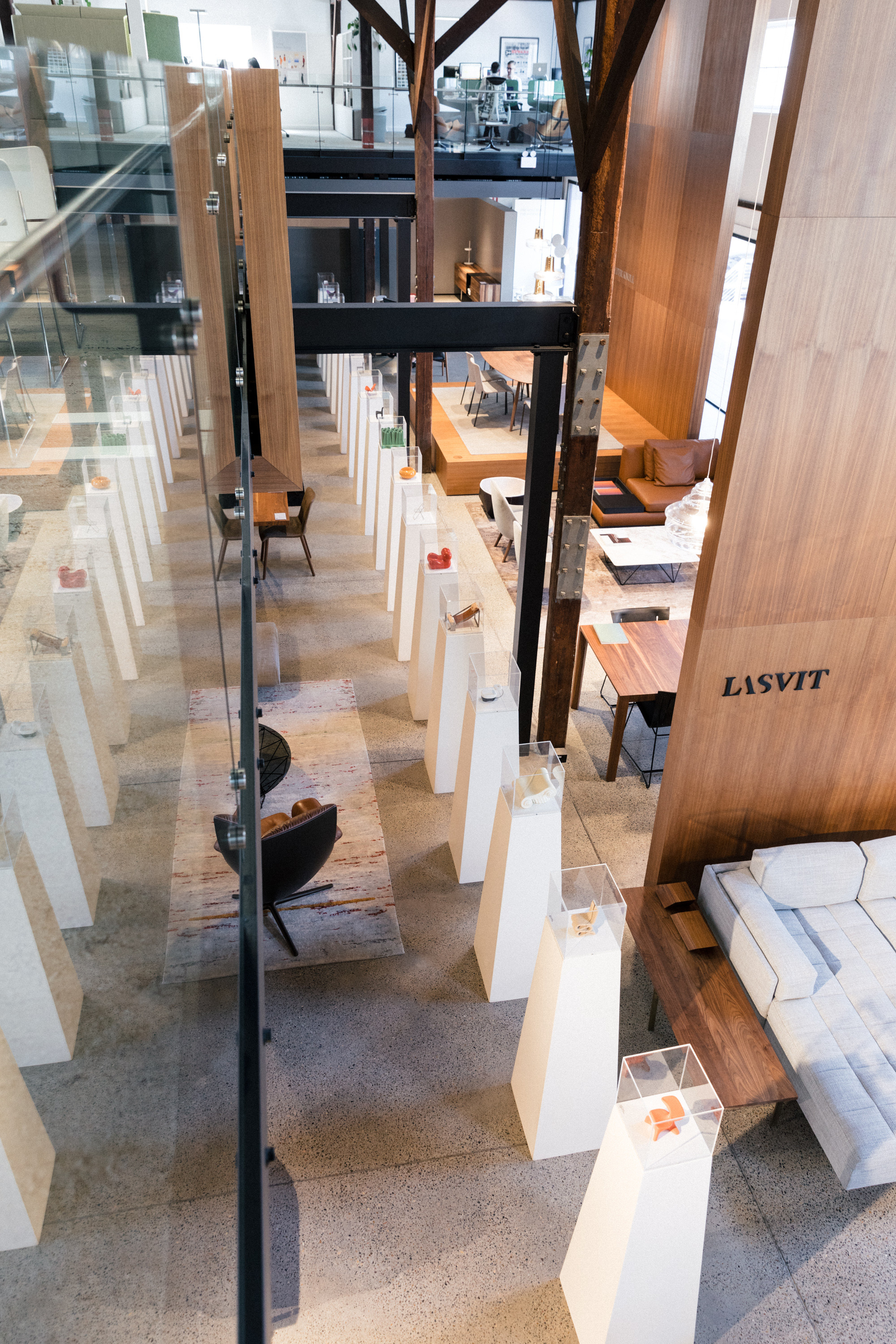 Tags: Adolf Loos, alvar aalto, Australia, Chair Design, chairs, Charles Eames, Charles Rennie Mackintosh, Design History, Frank Gehry, Frank Lloyd Wright, furniture design, George Nelson, Josef Hoffman, Le Cobrusier, Living Edge, Ludwig Mies van der Rohe, Michael Thonet, Miniatures Exhibition, Robert Venturi, Thida Sachathep, Vitra, Windsor Chair
---