Diamond evokes the crisp lines of geological formations, creating a subtle but repeated pattern that shifts and fragments in different lighting. Pearls features a more organic texture, as flowing and smooth as its namesake.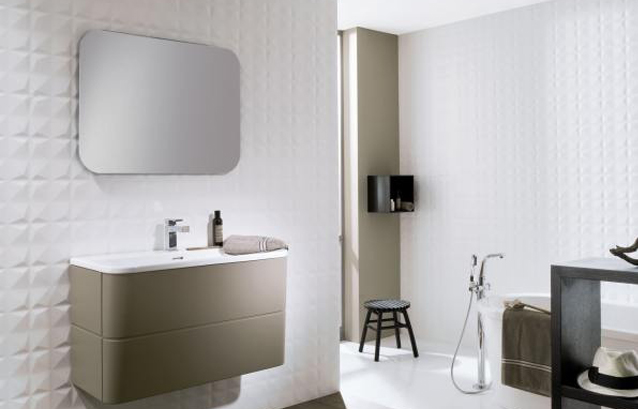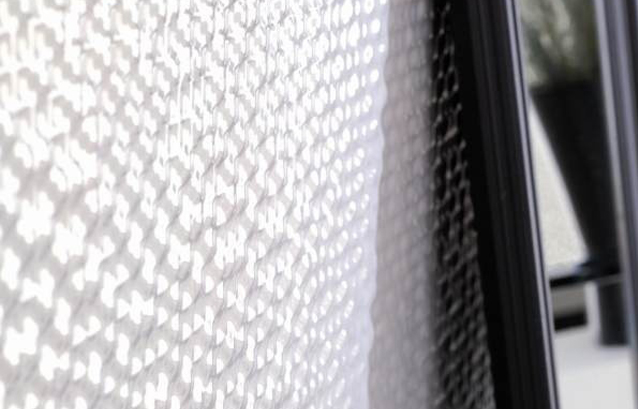 Cubes is suited to a dramatic aesthetic, with its precise geometry giving both structure and ornament to a surface. Ona, on the other hand, soothes and softens with the impression of undisturbed waves of sand.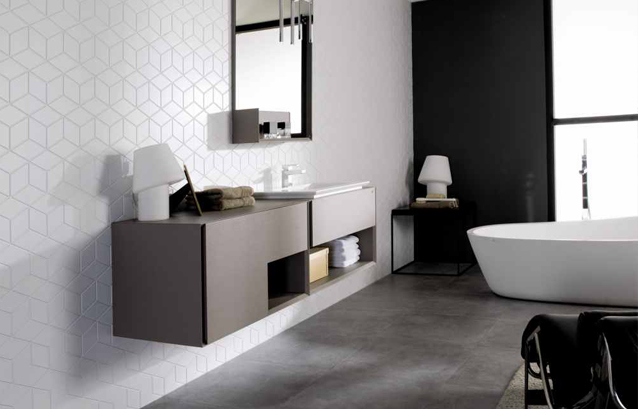 Inspiration for the Oxo series ranges from the rustic grain of basket weaving to the natural variety of leaf shapes, presented on flat body tiles to permit flexible application.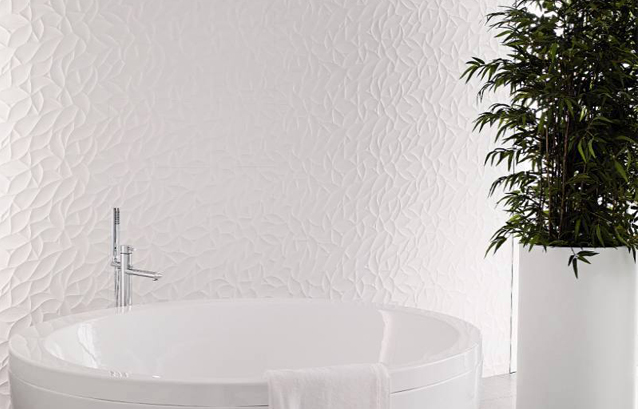 The Madison range sustains this motif with a glittering fish-scale pattern.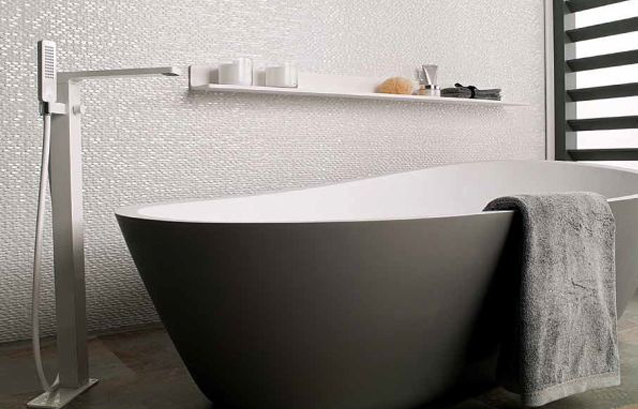 All textured tiles interplay with light to create movement, shadow and depth. Elegance and personality are present across the range, and the scope of designs, including modular formats and more organic looks, ensures great flexibility.
The range has been the inspiration for the Earp Bros exhibit at this year's Saturday in Design: as part of The Project, the company has collaborated with Kit Webster and Chiara KickDrum to create a light and sound installation, 'Porcelana Innovadora', on display throughout the event.
Tags: earp bros
---