In the latest robust design collaboration from industrial designer Adam Goodrum and Australian design company Tait, Australian nostalgia takes loving shape. With soft curves, opposing textures, and simple flexibility, the Voom Collection pays careful homage to the casual functionality and aesthetics of 1960s and 1970s Australia. The Voom collection is a modular, versatile and ergonomic range which embodies effortlessness and comfort.
Gordon Tait, Founding Director of Tait, notes, "The Voom collection transcends indoor-outdoor living. It's quite retro. It's like it's had a past life. A modern classic."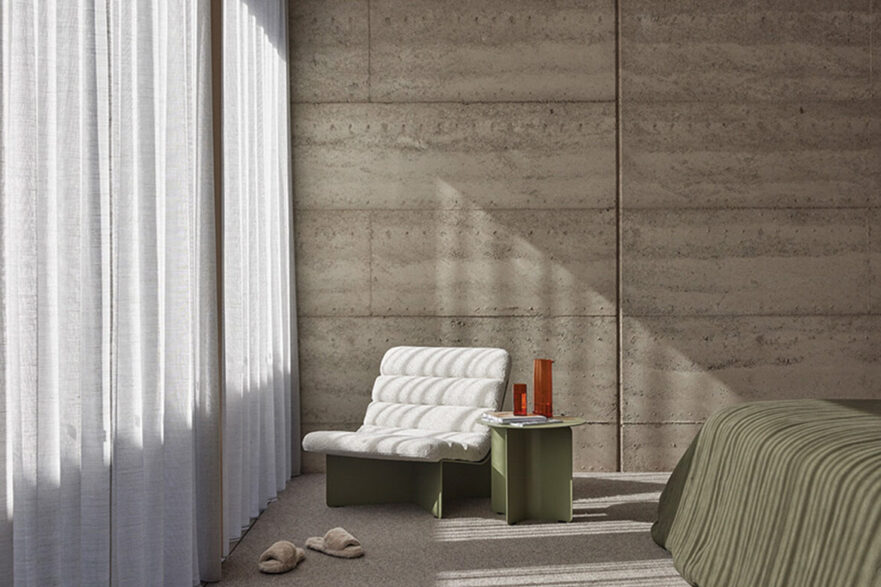 In exclusive partnership with Mokum to showcase the new dimensional Sole Boucle and Elba designs, the new Voom Collection melds Australian design with Tait's distinctive affinity for the minimalist sculptural form. Designed to withstand harsh Australian conditions, the robust collection it tactile and built to last.
"The versatility and modularity of Voom is a departure from existing collections within the Tait range," says Adam Goodrum. "With pieces designed to stand alone as a single armchair, and multiples creating different lengths and arrangements to suit diverse outdoor spaces."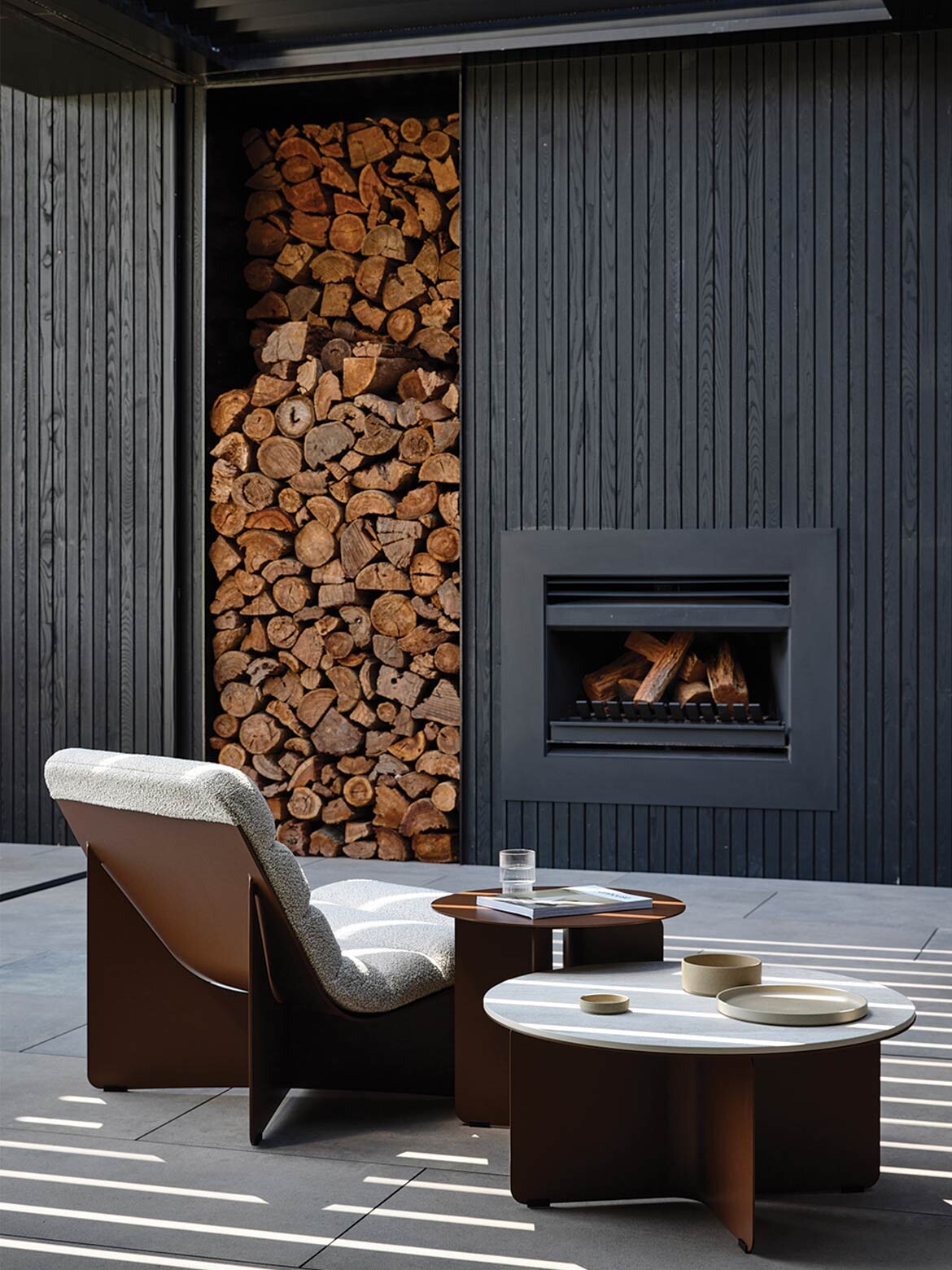 Inspired by the raw sheet metal sculptures of Alexander Calder, the Voom collection embraces its otherworldliness.
"The Voom Collection, in its unupholstered form, sits in the garden as both a functional sofa and sunlounge, and a sculptural object, where beautiful light and shadow fall on the sheet metal's opposing planes," says Goodrum.
Finding the perfect material was paramount to the creation of the collection. Tait's Creative Director and co-founder, Susan Tait, opted exclusively to use the new Mokum Sole Boucle and Elba fabrics – a decision which wraps the Voom form in luxury.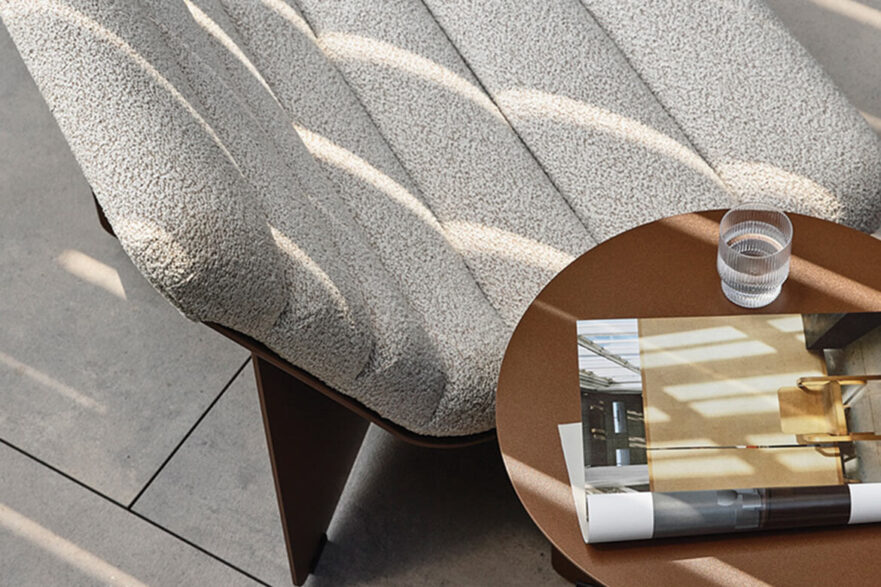 "Mokum's Sole Boucle and Elba fabrics bring luxurious texture indoor and outdoor, with their hues reflecting the vast Australian landscape […] This is how we envisioned the design, selected to complement the round, voluminous and gentle curves of this versatile and elegant collection."
Susan Tait, Creative Director and co-founder of Tait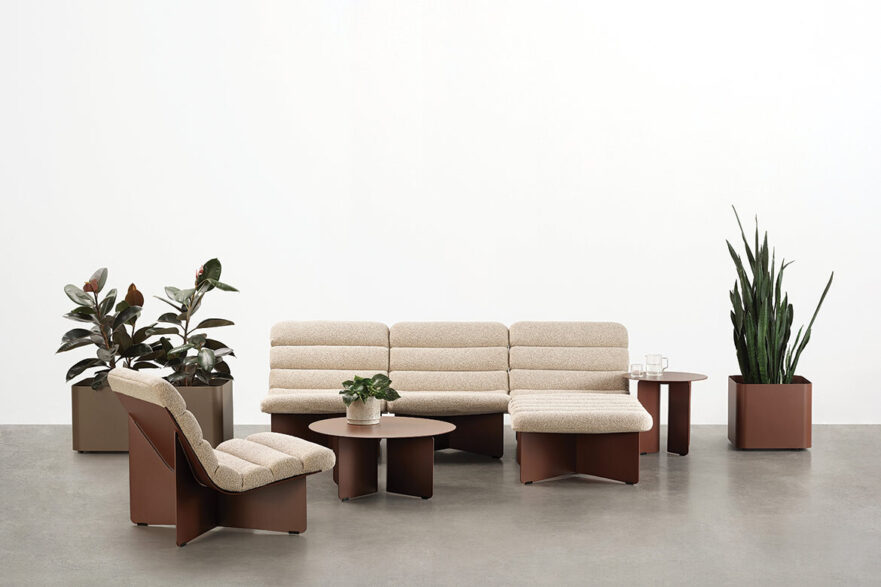 Underpinned by Tait's commitment to sustainability, the Voom collection is responsibly produced using sustainable materials and manufacturing practices. It is available in Tait's distinctive Australian colour palettes and can be configured in a breathtaking variety of ways, with groupings of loungers and ottomans redefining interior and exterior spaces altogether.
Adam Goodrum
adamgoodrum.com
Photography Derek Swalwell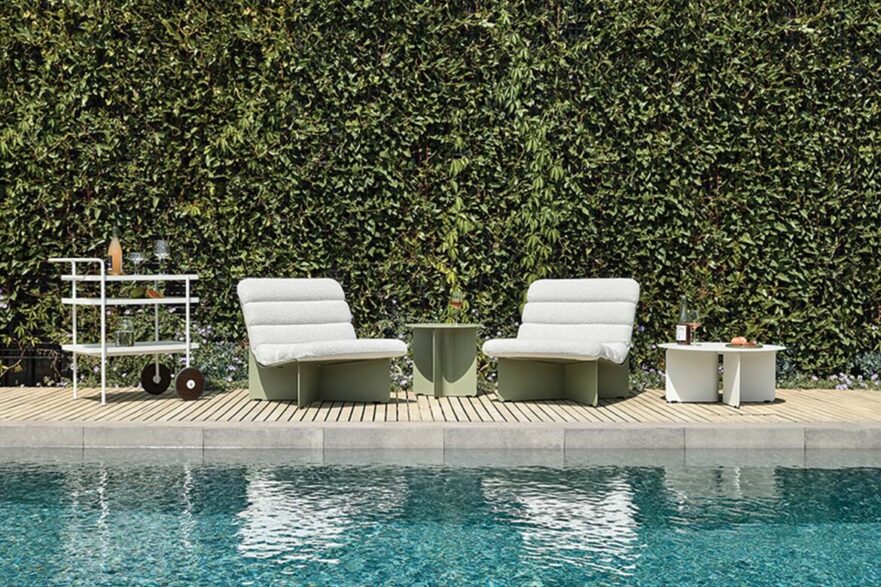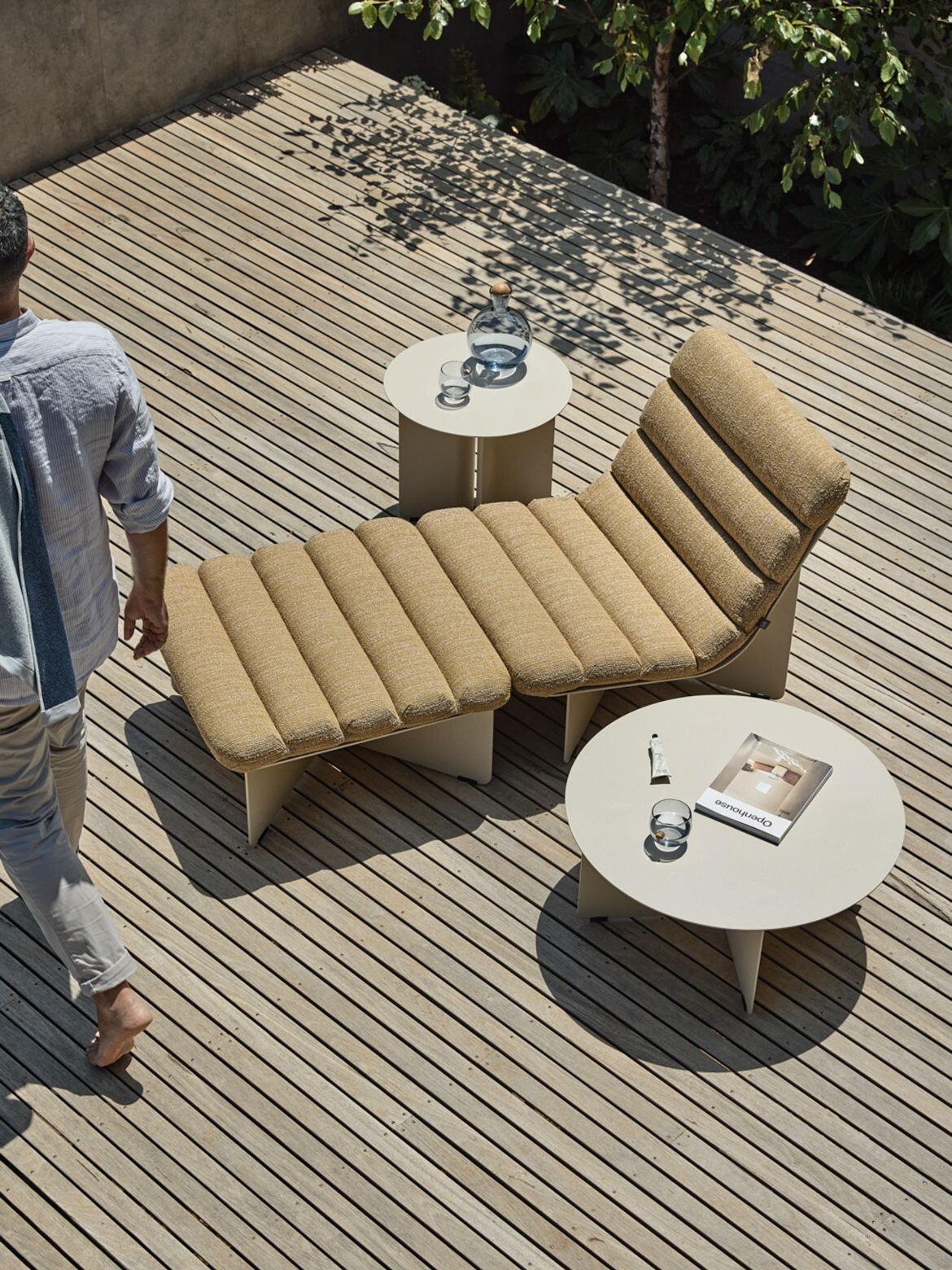 ---