Windows By Design is a new fashion and design initiative curated by stylist Alex Zabotto-Bentley.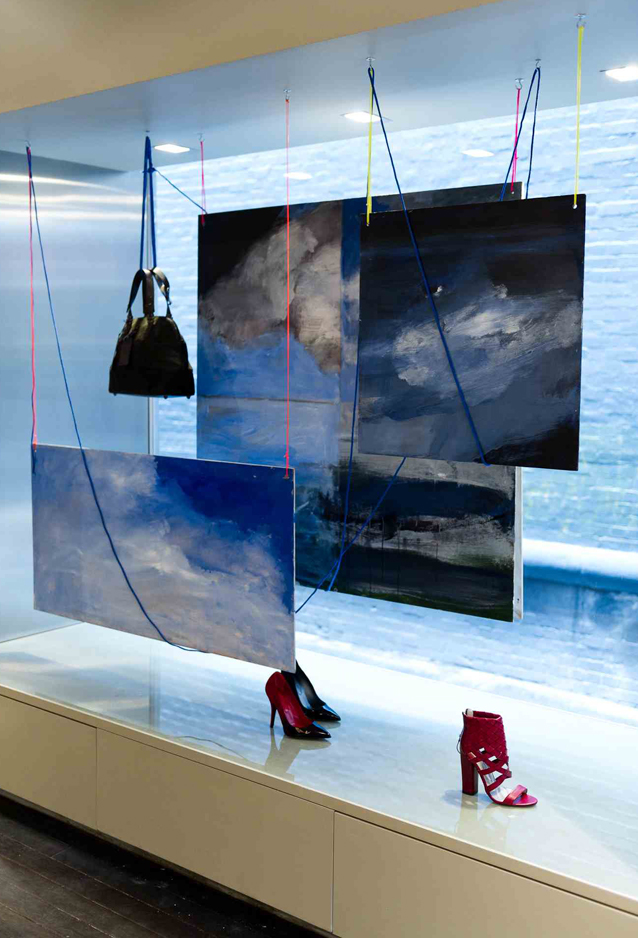 Bernadette Trela for Scanlan & Theodore
As part of the creative endeavour, Peroni asked 12 of Melbourne's leading retailers to work with single artists, or studios to build window displays inspired by Peroni's Blue Ribbon motif.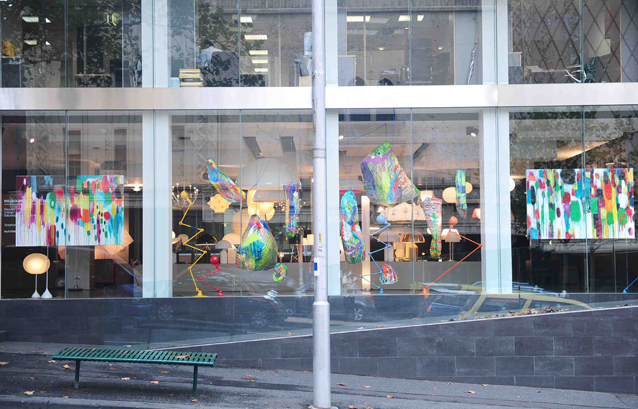 Emma Coulter for Euroluce
Participating brands include lighting company Euroluce, New Zealand fashion label Zambesi and women's wear designers Gorman.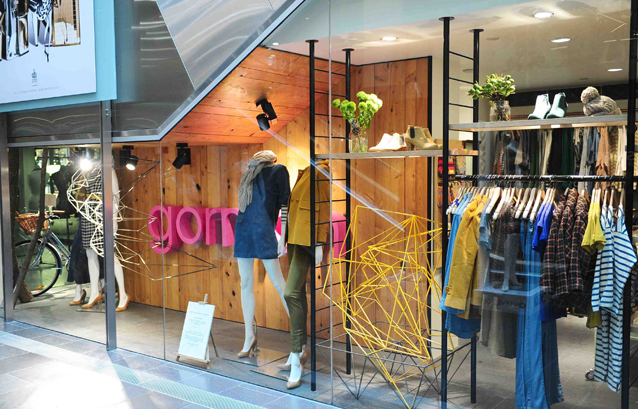 Dion Horstmans for Gorman
For the entire month of March these retailers and others will give up prime retail real estate to be involved in the first ever Windows By Design. Timed to support L'Oreal Fashion Festival in Melbourne 8-15 March Windows by Design  brings together some of Australia's best fashion, design and art talent.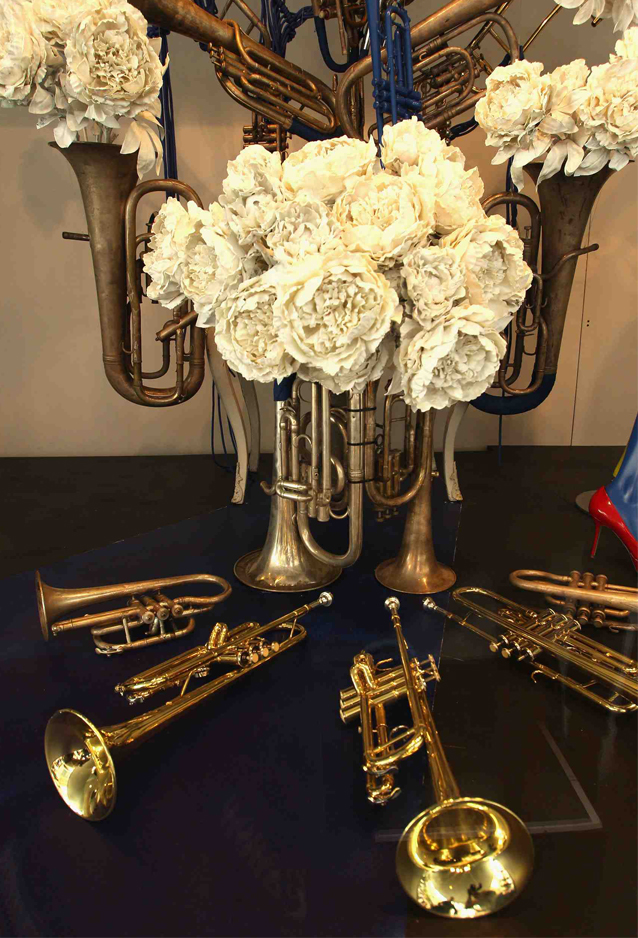 AZBCreative for David Jones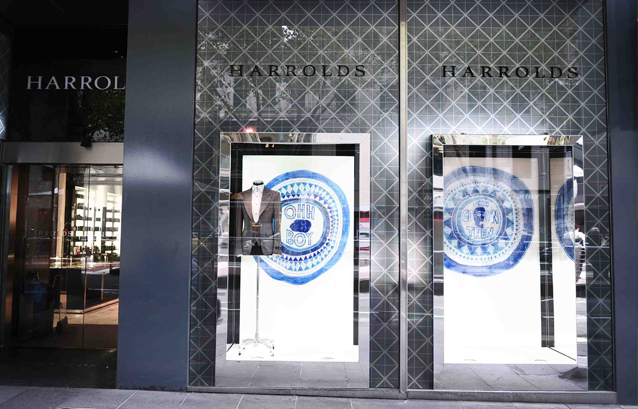 Lucas Grogan for Harrolds
Local bars in and round these windows will also get involved with special events and offerings sponsored by Peroni.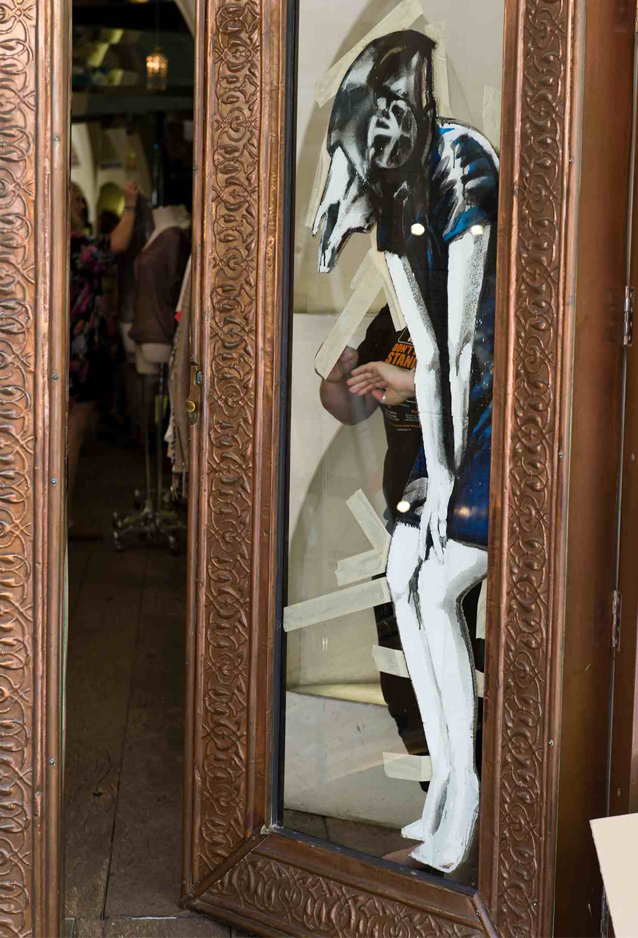 Kaff-eine for Husk
According to Carlton United Brewery, who instigated the promotion, they are constantly looking for new ways to support fashion, design and emerging talent.
"Windows By Design embodies the essence of the Peroni Blue Ribbon. I'd like to thank the very talented Alex Zabotto-Bentley and the participating artists and designers for taking part," says Richard Oppy, Group Marketing Manager International Beers at CUB.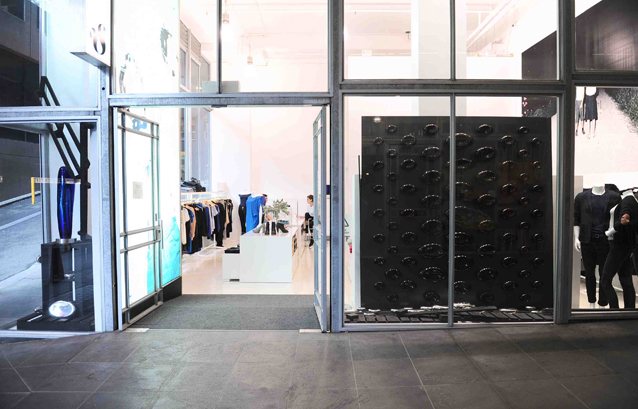 Mark Douglass for Swensk
---