Whether it is to host a small family dinner or a weekend party, a well-equipped outdoor kitchen can transform the way you eat and entertain.
Choosing the right cooking appliance is critical to the experience, especially for aspiring cooks who are looking to expand their culinary horizons with solutions that combine high performance with sophisticated design.
Offering unparalleled performance and advanced cooking capabilities, Kalamazoo's handcrafted outdoor cooking solutions are designed to outperform and outlast any other professional grill.
Exclusive to Winning Appliances, Kalamazoo offers unparalleled performance and advanced cooking capabilities with its range of handcrafted outdoor cooking solutions. An industry leader for more than 20 years, Kalamazoo grills are renowned for their rugged design, durability, versatility and best-in-class performance that have helped cooking enthusiasts take the grilling experience to new heights.
Kalamazoo offers the most extensive outdoor kitchen collection in the world, with a vast range of options to meet each client's unique needs.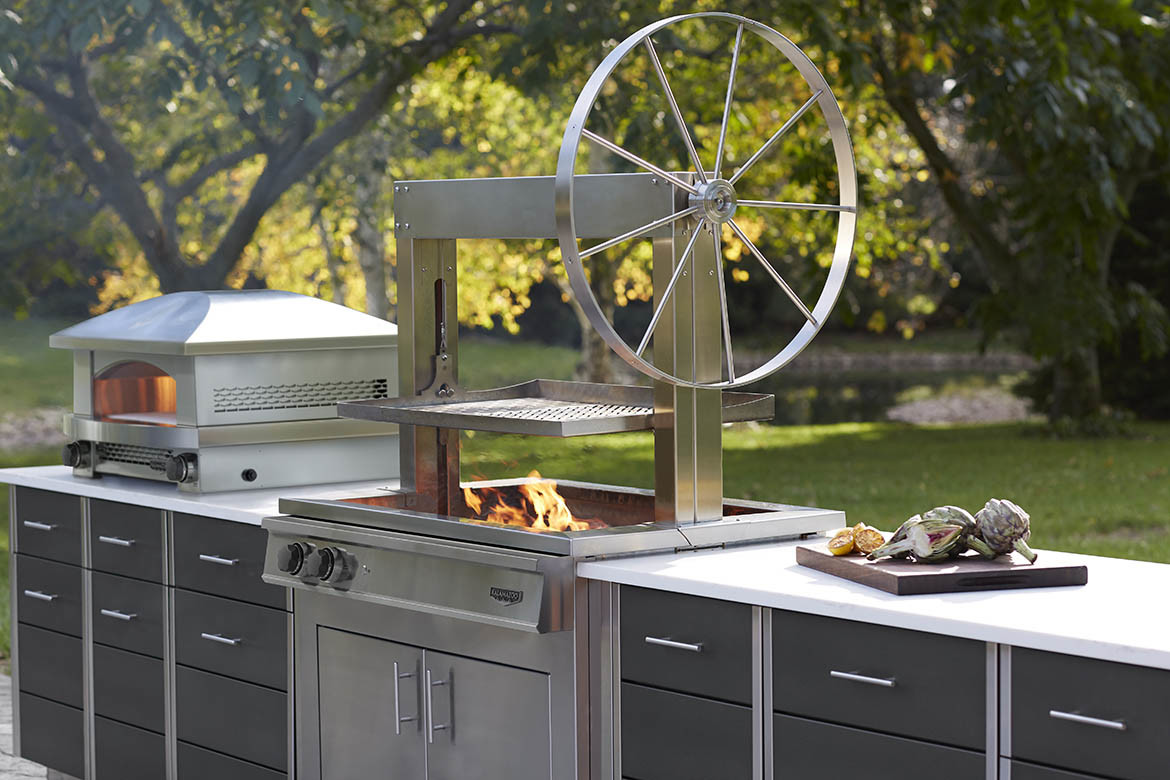 The Hybrid Fire Grill
True to its trailblazing spirit, Kalamazoo was the first company to introduce a grill that was able to cook with gas, wood and charcoal. Four product generations later, the company is proud to say that the Hybrid Fire Grill is the best and most versatile grilling solution on the planet.
Renowned for its incredible cooking capabilities, this innovative grill accommodates any combination of gas, wood, and charcoal grilling. The culinary possibilities are endless, whether it is grilling, smoking, baking or flat-top cooking. The Hybrid Fire Grill does it all.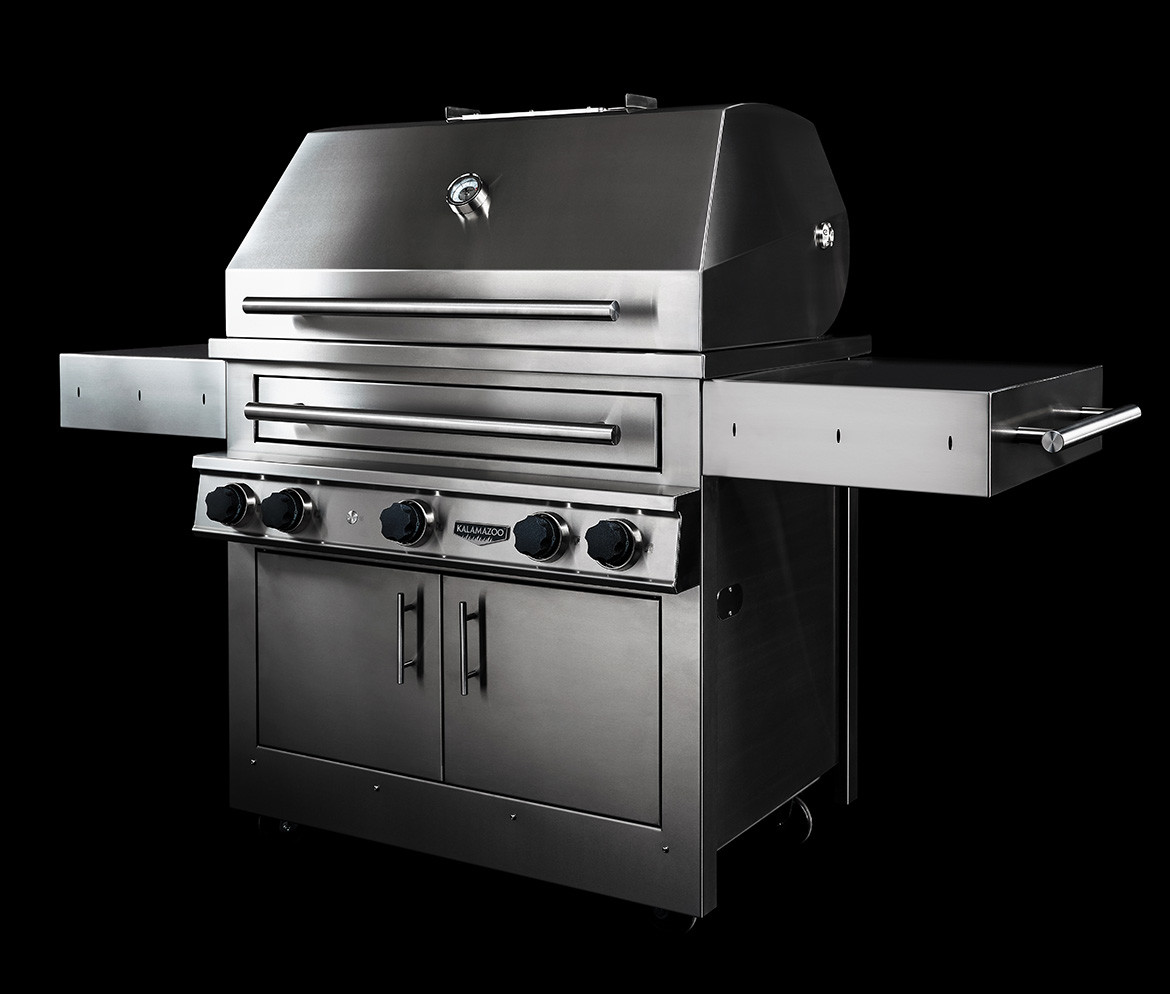 Raising the standards for high-quality premium gas grills, the Hybrid Fire Grill is made with heavy cast-bronze burners and designed to optimise heat circulation. It can reach blazing-hot temperatures for the ultimate in searing and browning. The large, deep firebox aids in the circulation of both heat and smoke, making it ideal for infusing unmistakable flavours into your foods and experimenting with different woods, charcoals and smoker pellets.
If baking and roasting is your preference, the heat circulation of the Hybrid Fire Grill is so even and consistent that it rivals the capabilities of the best ovens on the market.
The Gaucho Grill
For a traditional Argentinian barbecue experience enhanced with modern conveniences, the Kalamazoo Gaucho Grill has been masterfully crafted to get a roaring woodfire blazing within minutes. Ingenious innovation meets exceptional engineering in this multi-purpose grill, which features an Argentinian-style Gaucho that allows you to cook using wood or charcoal, and a height-adjustable cooking surface for increased cooking control.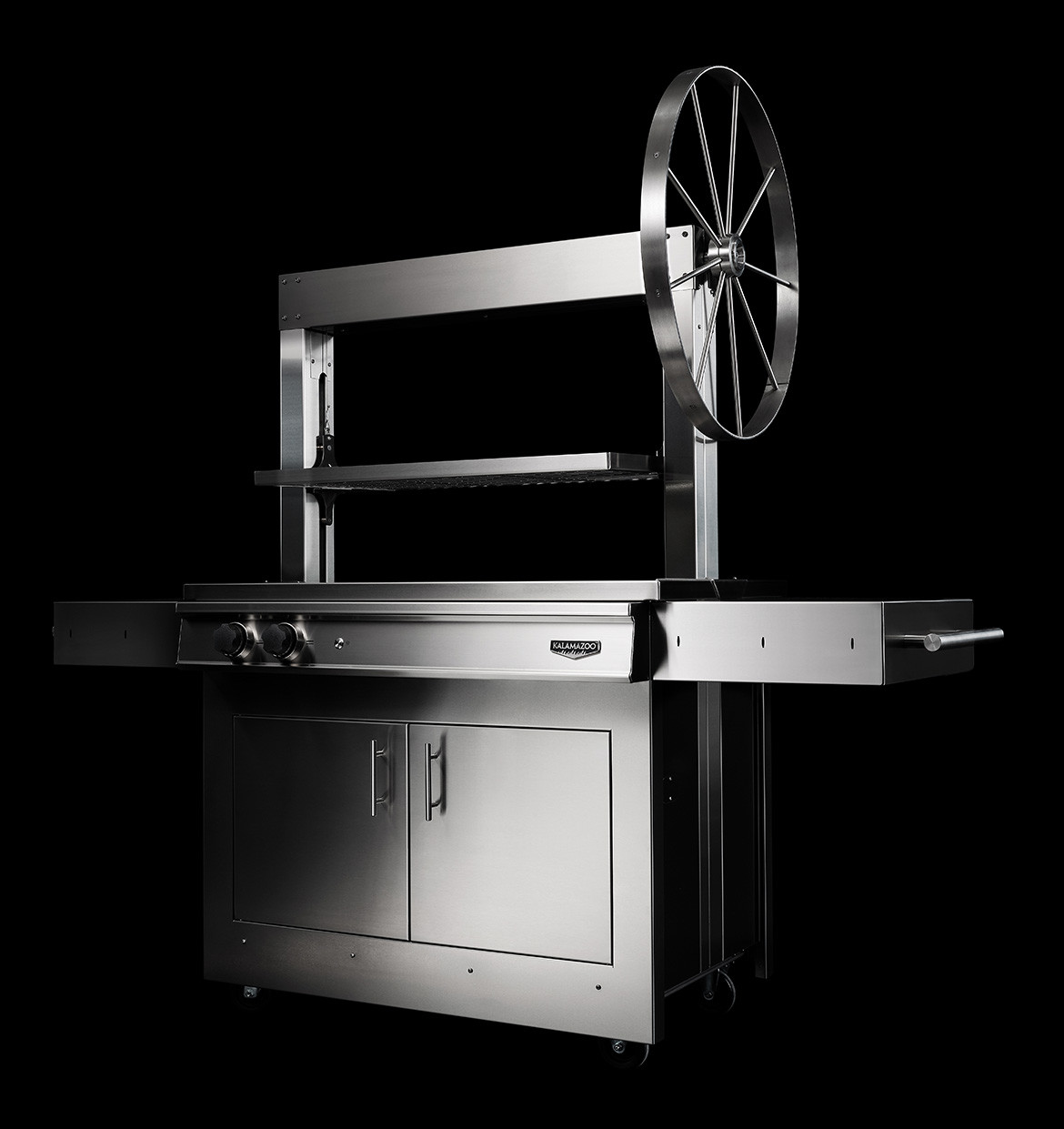 The Artisan Fire Pizza Oven
Kalamazoo's ingenious pizza oven design replicates the characteristics of a woodfired oven while delivering the ease and convenience of a gas-powered flame. Individually-controlled top and bottom burners allow for precise, quick adjustments for perfect results each time. The countertop model is a simple, seamless addition to any outdoor space.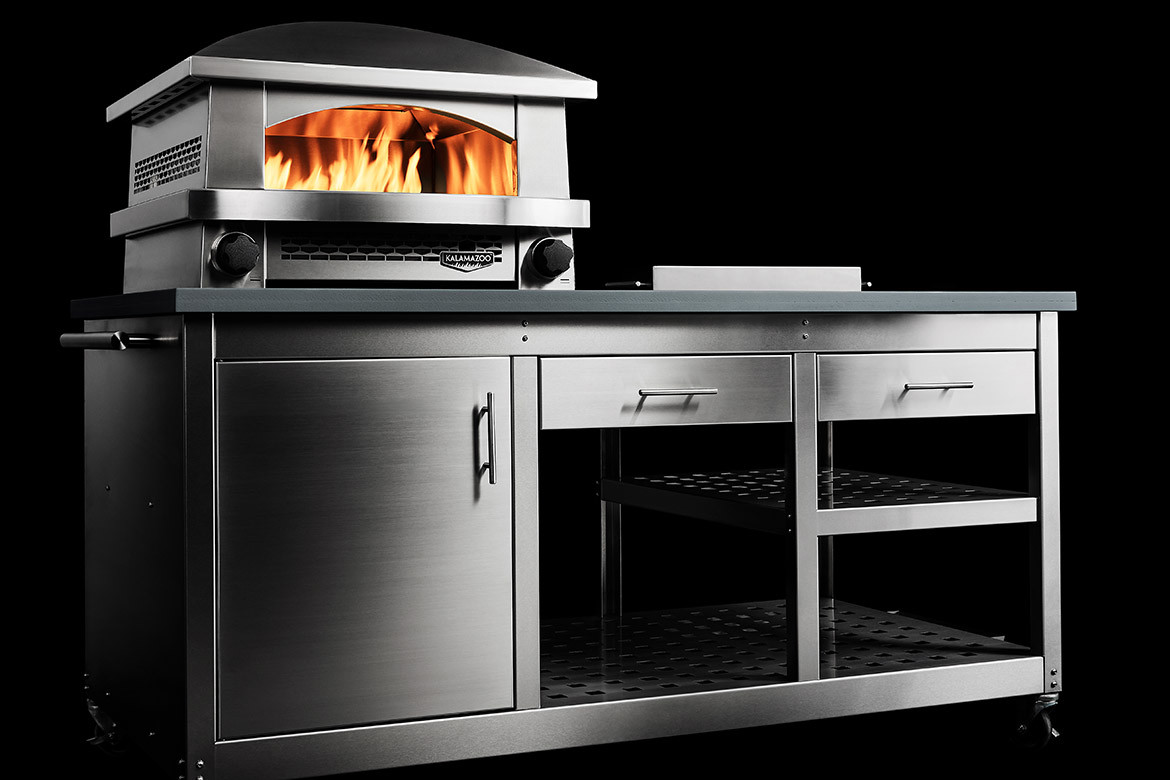 The Kalamazoo story
Once considered a simple apparatus for cooking over a hot flame, Kalamazoo has elevated the humble grill with its numerous innovations and advancements. The brand's excitement for outdoor cooking drives them to establish new levels of performance, aesthetics and functionality, whether that requires a new product or even all-new categories.
The same spirit of innovation that brought the Hybrid Fire Grill to life has inspired a number of unprecedented industry achievements, including world firsts in hybrid grilling, weather-tight outdoor kitchen cabinetry, under-counter charcoal smoker cabinets, and much more.
Winning Appliances
winnings.com.au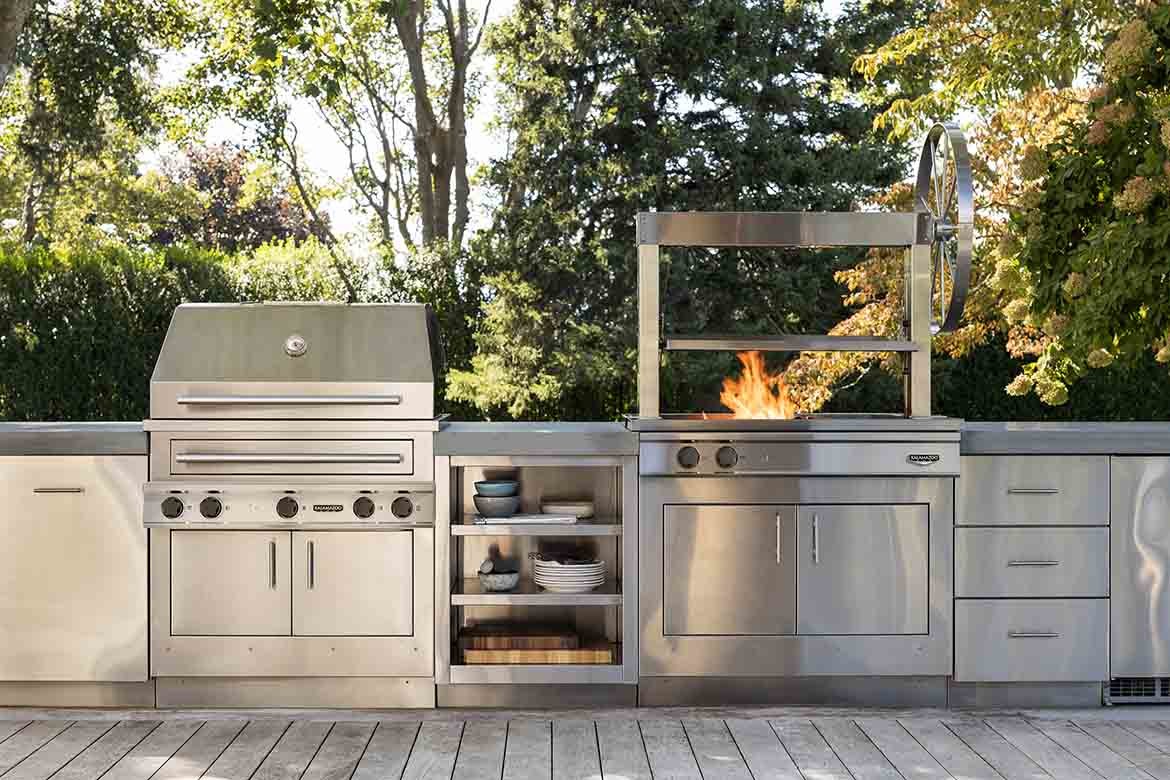 ---