High quality, design flexibility and reliable performance: qualities we all search for when designing our homes, yet are properties often rarely observed together in one appliance — we often settle for compromises, whether it be in its durability or aesthetics. However, this seemingly futile search comes to an end with Sub-Zero and Wolf M Series oven range. In a premium combination of high performance, reliability, quality and design, this range of appliances exceeds the demands of both consumers and designers. With four distinct styles, the Wolf M Series is versatile in its aesthetic application, allowing for a seamless integration into any kitchen decor.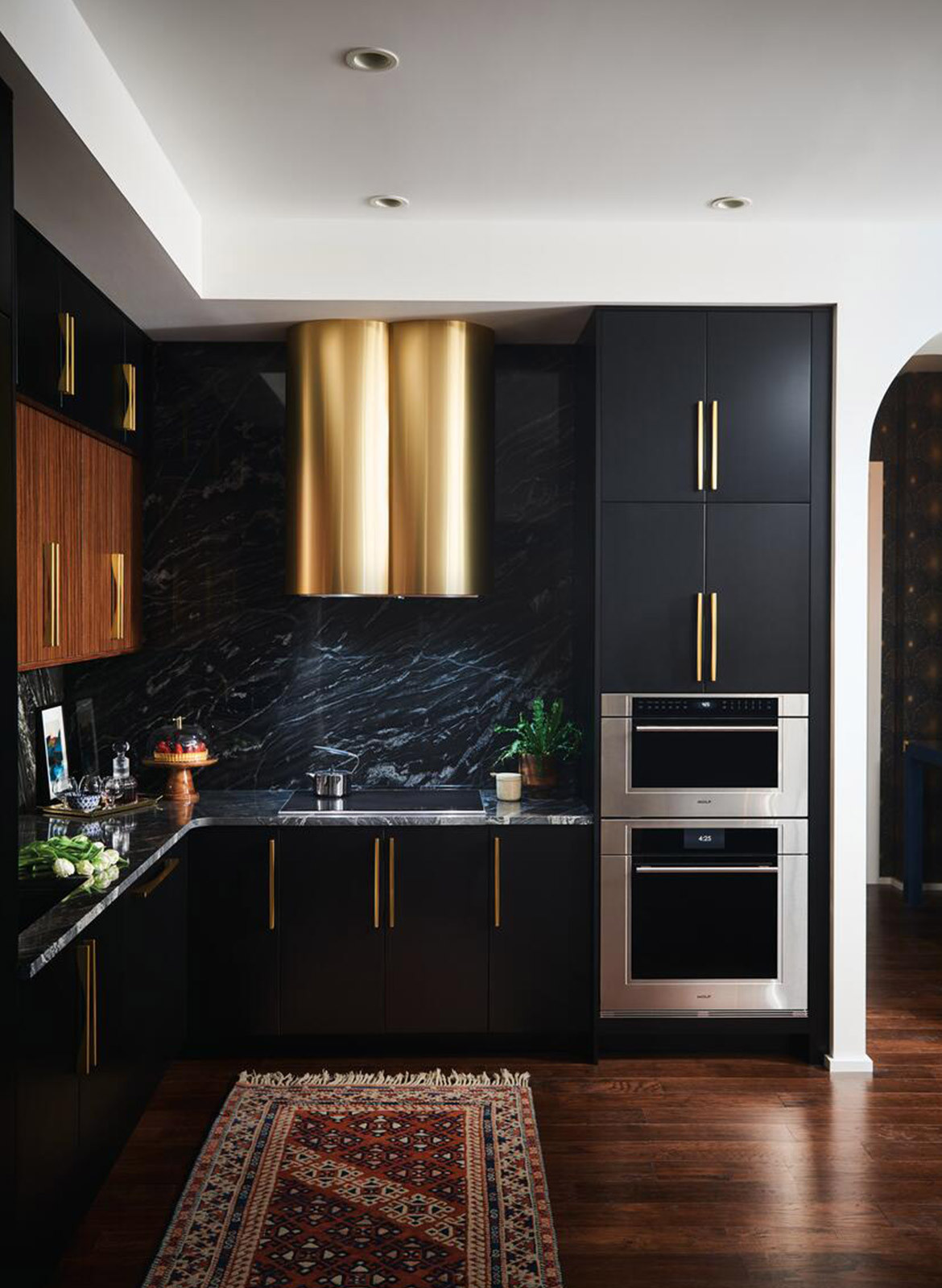 Since their establishment, Sub-Zero appliances have been fulfilling the highest aspirations in both function and design of home owners and designers. Wolf products are created in this same spirit of quality and flexibility — refined through over eight decades in commercial kitchens, Wolf offers reliability and gives consumers a lifetime of satisfaction. Their highly specialized, innovative technology allows consumers to have precise control over their cooking. With the advanced Dual VertiCross™ convection system and its luxurious style, the Wolf M Series oven range truly allows limitless expression for individual tastes in both food and design.
The Wolf M Series permits flexibility through its range of aesthetic options to choose from. With four distinctive design styles in a single or double oven option: professional, transitional, contemporary black and contemporary stainless, M Series ovens can complement and add cohesion to any kitchen. Whether it be industrial, contemporary or even rustic, the flexibility in oven design ensures creative freedom and a seamless integration.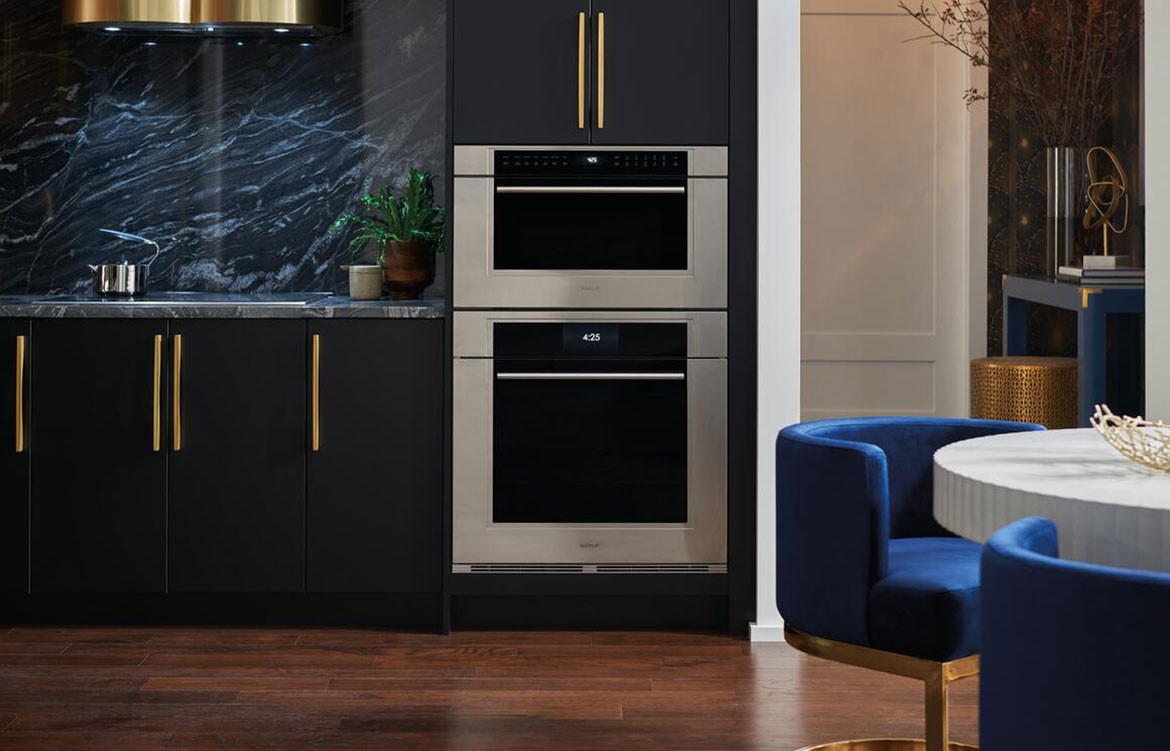 The Professional design is bold, confident and eminently functional, with the classic pairing of iconic Wolf red control knobs and gleaming stainless steel.
The Professional design is distinctive in its classic pairing of iconic Wolf red control knobs with a gleaming, stainless steel exterior. It is bold, exudes confidence and is the epitome of adding function to luxury.
With a timeless appeal is the Transitional design — its smooth, stainless frame and black glass gives it versatility and flexibility for incorporation into any kitchen. The contemporary style oven has a minimalist handleless design and colour LCD touch panel, making it a truly unique design. Available in either a sleek, sophisticated black glass or a more radiant stainless steel, this oven style is perfect for even the most visionary kitchen.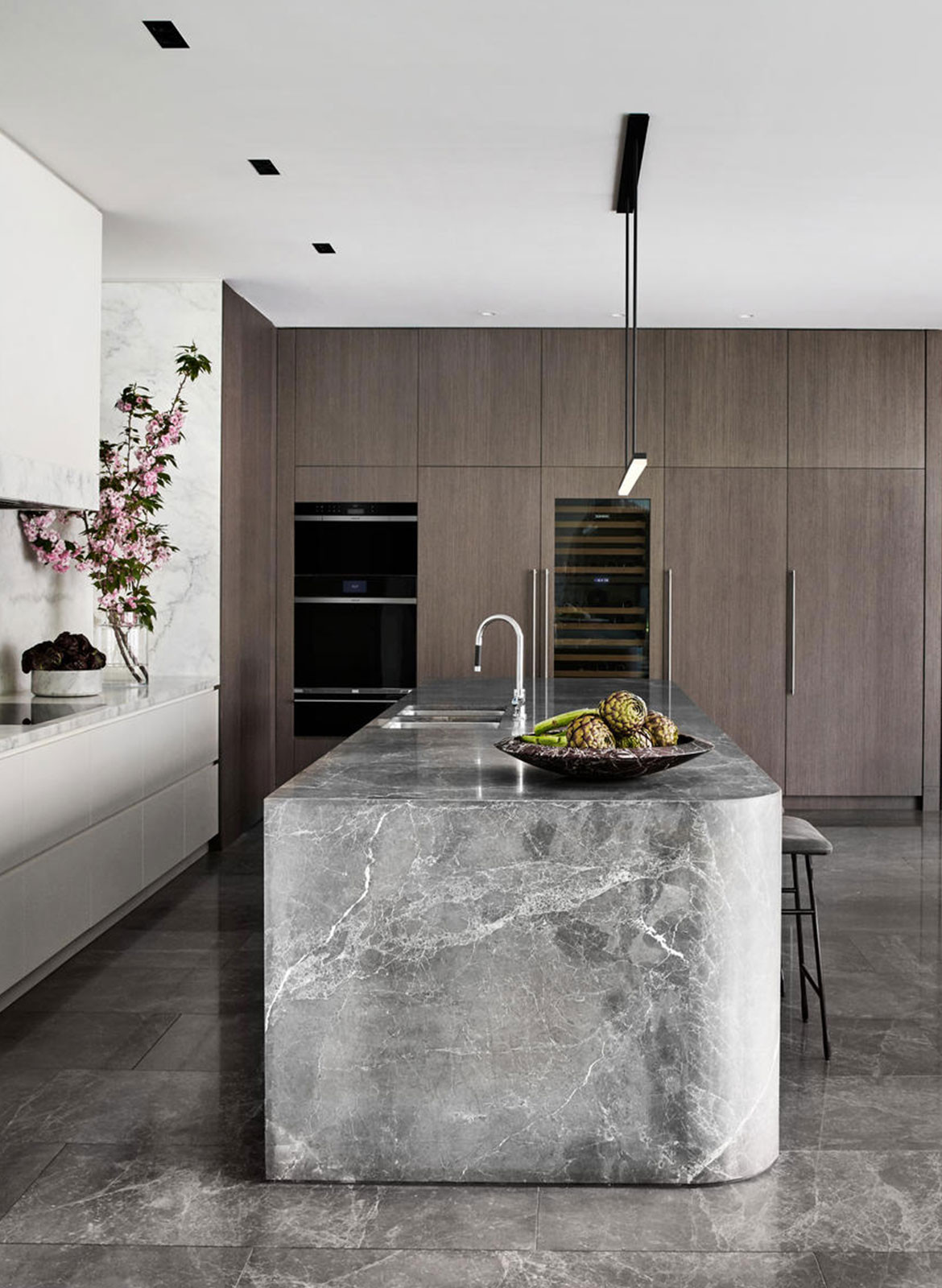 Each of these versatile aesthetics have an elegance that can elevate any kitchen, but it is this flexibility in design paired with its premium-grade materials that distinguish the Wolf M Series with any other oven. Its exceptional design is constituted of intuitive technology, superb ergonomics and considered detail, guaranteeing high function and performance. The advanced Dual VertiCross™ convection system ensures an even, consistent distribution of heat throughout the oven, with 10 cooking modes that control airflow and temperature to produce perfectly cooked dishes. LCD touch-screen controls, interior lighting, pyrolytic cleaning and a generous 144 L capacity give the Wolf M Series ovens added performance and convenience in control.
With Sub-Zero and Wolf's credibility among the industry of kitchen appliances, the M Series oven range only promises reliability and satisfaction. These ovens are distinctive in their combination of performance, dependability and flexible aesthetics, bringing substance and function to luxurious design.
Sub-Zero and Wolf
---