Bosnia, a thriving hub of traditional craftsmanship, is home to the renowned family-owned furniture company Zanat. Their hand-carved, utterly unique products are available in Australia exclusively thanks to K5 Furniture.
From humble village beginnings to now competing on the world stage, Zanat achieves a seamless blend of age-old woodcarving technologies and contemporary design sensibilities. This has allowed them to cultivate their international reputation for preserving cultural heritage while championing sustainability.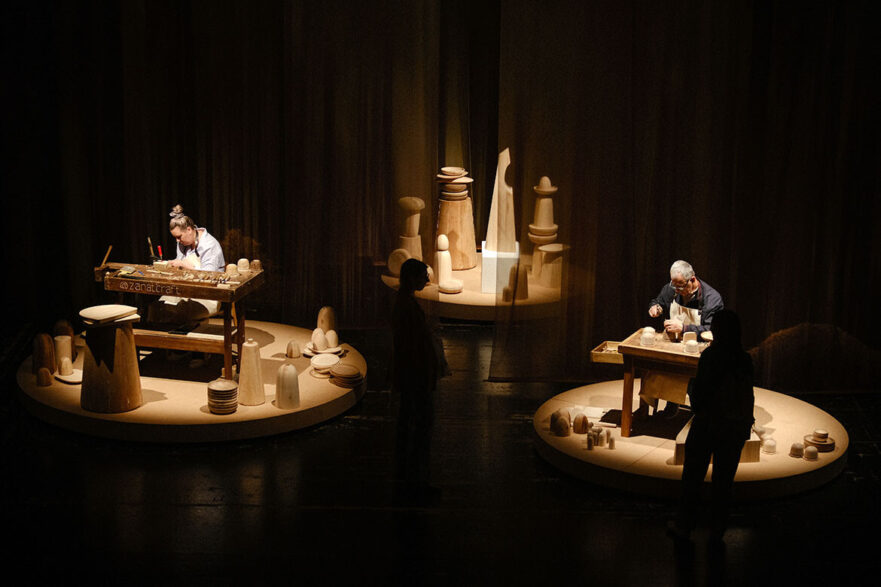 The Zanat craft family place great significance on upholding and preserving the generational hand-crafted furniture form Konjic. This intricate wood-crafting technique has long been recognised for the unique forms and exceptional quality that it produces, with pieces created by the ancestors of the Niksic family taking positions of pride in museums throughout Bosnia and former Yugoslavia.
Zanat's preservation and perfection of the technique has been officially inscribed onto the UNESCO Intangible Cultural Heritage of Humanity list in 2017.
Orhan Niksic, Zanat's CEO and founder, says that the technique "bestowed upon us – the bearers of this tradition – not only honour and privilege, but emphasised an obligation to contribute to the preservation of both material objects and intangible cultural heritage created through practice of this artistic handicraft. The knowledge of which was passed down from one generation of craftsman to the next."
Furthermore, Zanat's commitment to environmental sustainability, cultural preservation, and human craftsmanship is palpable in each thoughtfully composed work of furniture. Collaborating with talented designers and artisans, Zanat translates their vision into objects which elevate interior spaces while safeguarding cultural heritage for future generations.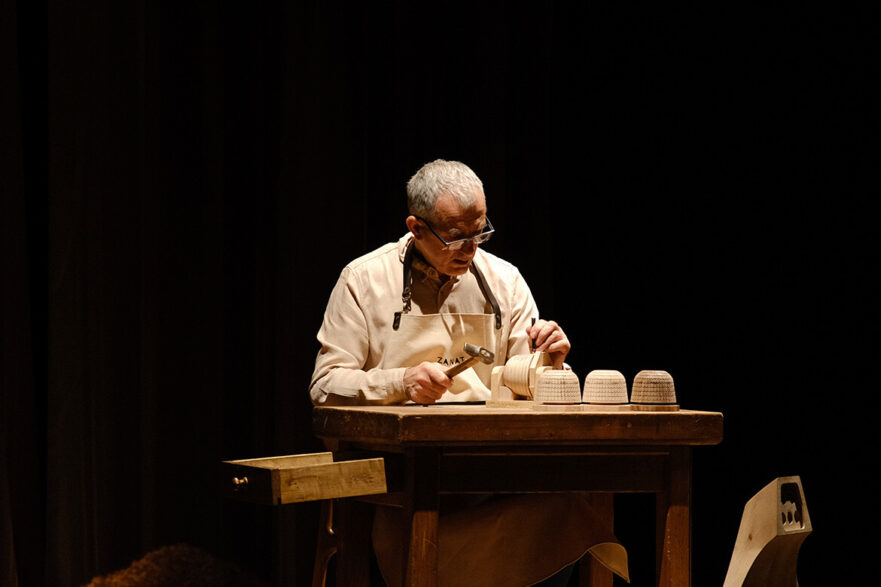 Here are some of our top picks from Zanat:
Harry Koskinen's Igman Chair and the Nera Stool by Monica Förster
The Igman dining chair gracefully unites solid wood craftsmanship with a choice of fabric or thick saddle leather upholstery, offering a minimalist and tactile modern design influenced by Bosnian and Finnish traditions.
Crafted entirely from solid wood, the Nera stools blend elegant simplicity with intricate hand-carved patterns, making each piece uniquely tactile, versatile for seating or as side tables, and highly sought-after in black-stained maple, ash, or oil-finished European walnut.
Monica Förster's Unity Stool
The Unity side table/stool by Monica Förster was born from the 2020 Lockdown Dialogues project, symbolizes the interconnectedness of humanity during the pandemic. It was crafted from four meticulously carved solid wood segments, offering timeless elegance in all of Zanat's signature finishes.
Wingårdhs' Café Tattoo Chair
The Café Tattoo chair, a youthful and stackable design by Gert Wingårdh & Sara Helder, offers minimalist charm with architectural lines, featuring a 2mm thick natural saddle leather backrest and various wood finishes for both public spaces and residential use.
Studioilse's Touch Series
Monica Förster's Pointe Table
The Pointe table, a true embodiment of ballet's elegance and balance, finds its form in a versatile, solid wood object with sculptural beauty.
Jasna Mujkić's Ombra Table and Ludovica/Roberto Palomba's Dana-T lounge Chair
The Ombra Table by Jasna Mujkić is crafted from solid walnut. A stunning example of geometric artistry, skillfully joining "Penrose Prototiles" to form an ever-shifting, non-repeating pattern reminiscent of abstract tree shade.
The Dama-T Lounge chair is a masterpiece of contemporary design, featuring delicately curved surfaces on the seat and backrest adorned with unique hand-carved patterns, crafted with specially developed carving tools to capture the allure of ancient cultural artifacts encountered during global explorations.
Explore the rest of K5 Furniture's sustainable and stylish collection here, where Italian design meets Nordic craftsmanship, and discover their holistic range of furniture, lighting, and acoustic solutions.
K5 Furniture
kfive.com.au
---