Stick-on tiles are a type of vinyl tiles which can be installed on top of a variety of surfaces such as gyprock, painted walls, stainless steel, plastic, existing tile, and even glass. The majority of self-adhesive tiles are applied using a peel and stick method, making them extremely easy to install.
Stick-on tiles are useful for a variety of reasons. Their easy installation (and removal) is one of the main reasons that one might choose sticky tile over traditional methods. Stick-on tiles do not require grout, so they are a simple DIY job and will be low maintenance for the duration of their life.
Self adhesive tiles can last anywhere between 5-25 years depending on how well cared for they are. Peel and stick tiles leave walls and floors undamaged, so they are a great option for renters who want to make their place feel more like home. Stick-on tile is also far less expensive than traditional tile (only around $1-$5 per square foot), so you won't be losing out on a potential investment.
Stick on tiles are a quick and simple way to drastically change the appearance of your interior. Common areas in which stick on tile is installed include the bedroom, bathroom, kitchen and laundry. Self stick tile comes in a huge variety of styles, colours, materials and prices. They can be applied to walls or floors inside and outside, and are usually waterproof enough to cope with high exposure areas such as showers or splashbacks.
Cheap stick on tiles Australia: The best tile stickers available in Sydney, Melbourne, Perth and more
10. Winton Ideal Grey Blue Slate Vinyl Tile – Bunnings and Kmart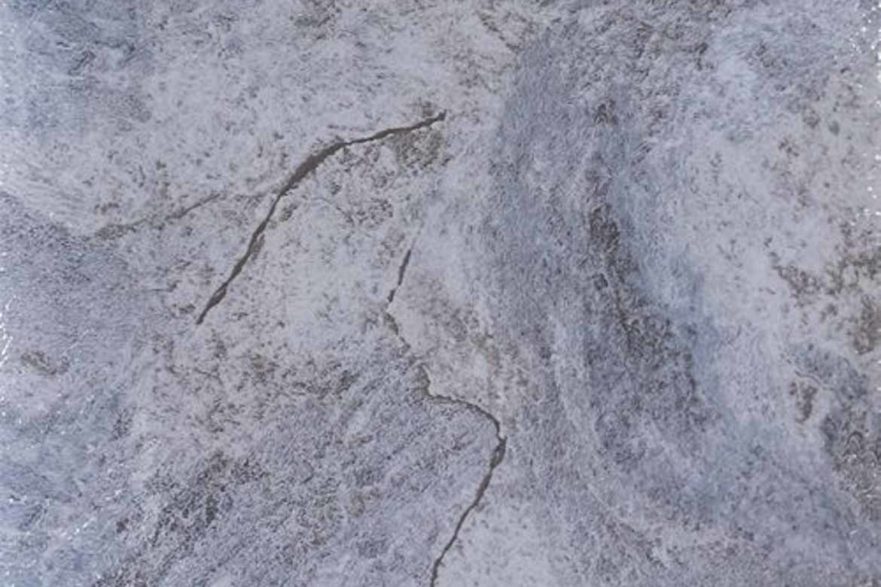 Australia's favourite hardware store never fails to provide high quality home construction materials at affordable prices. The Winton tile pictured above has a textured surface which mimics authentic stone.
Each tile has a strong, pre-applied adhesive which will attach to almost any floor surface once the backing paper has been peeled off. Cleaning this tile is a simple task of an occasional mop using mild detergents. This tile is durable, reliable, and ready to be used as soon as the installation is finished. Purchase it here from Bunnings for $102.50 for a pack of 45 vinyl tiles 305mm x 305mm each.
09. Timber look adhesive vinyl floor – Ebay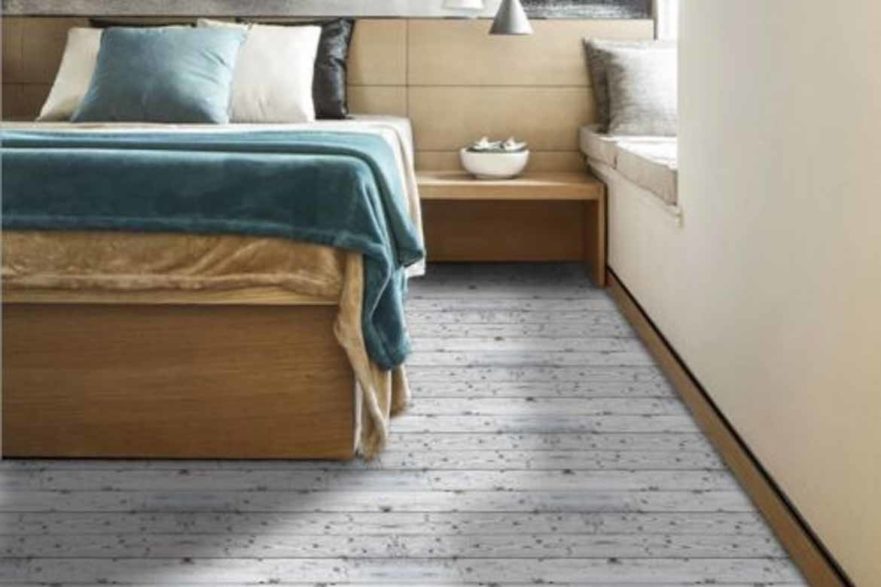 One of the best applications of vinyl tile is mimicry flooring. Vinyl floor boards can be printed to look like just about any material on the surface, including timber. Floating floors like this are a simple and inexpensive way to reinvent your home aesthetic. You can buy these stick on vinyl timber tiles here from Ebay for $29.80 each.
08. Dusty green feather stick on mirror tiles – Temple and Webster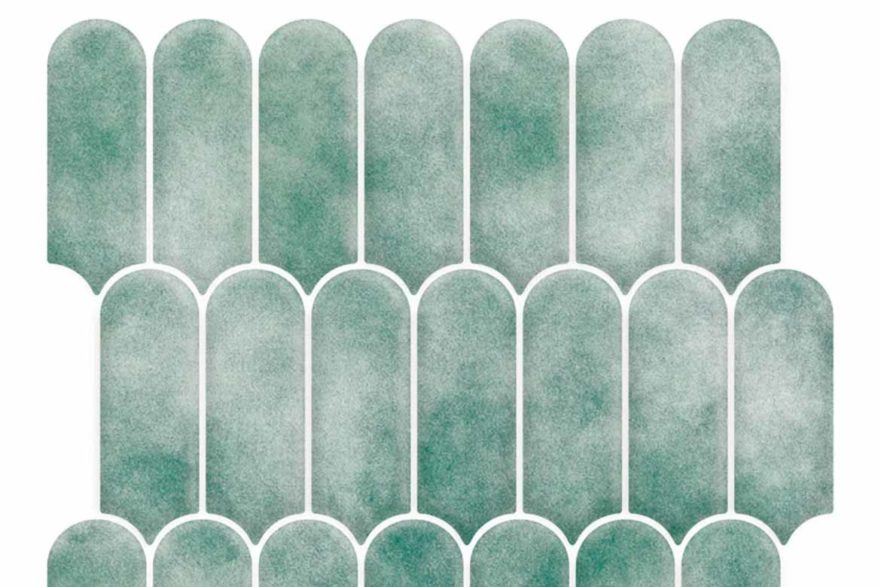 These gorgeous tiles are one of many unique designs by Stick On Tiles Australia. The feather shape is rapidly rising in popularity as an intriguing alternative to simple rectangular tiles. With a mixture of hard lines and soft curves, these tiles create a sense of spatial texture that is sure to delight.
Available in both dusty green and burnt pink, these waterproof and heat resistant 3D-tiles are perfect to make a contemporary home pop. Purchase them for just $13.00 per sheet here from Temple and Webster. Be sure to get in quick – stock sells fast and you may have to pre-order.
07. Hexagonal green peel and stick wall tile – Etsy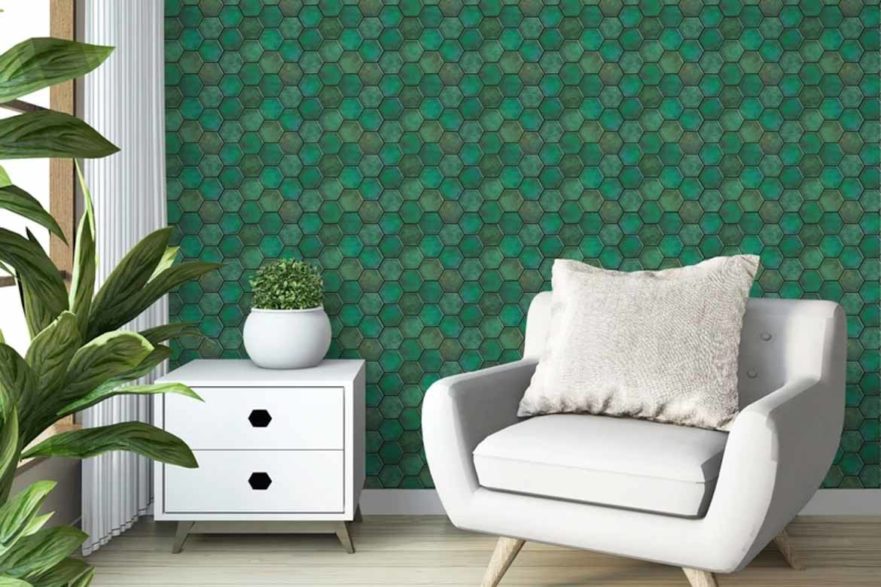 These beautiful stick and peel tiles are made from durable PU gel material that will resist damage for years, even outdoors. They can be applied in multiple ways including as a feature wall, splashback, bathroom accent or even just for an accenting splash of colour here and there. Purchase a pack of five here from Etsy for $63.67.
06. Burgundy self-adhesive carpet tile smart tiles – Amazon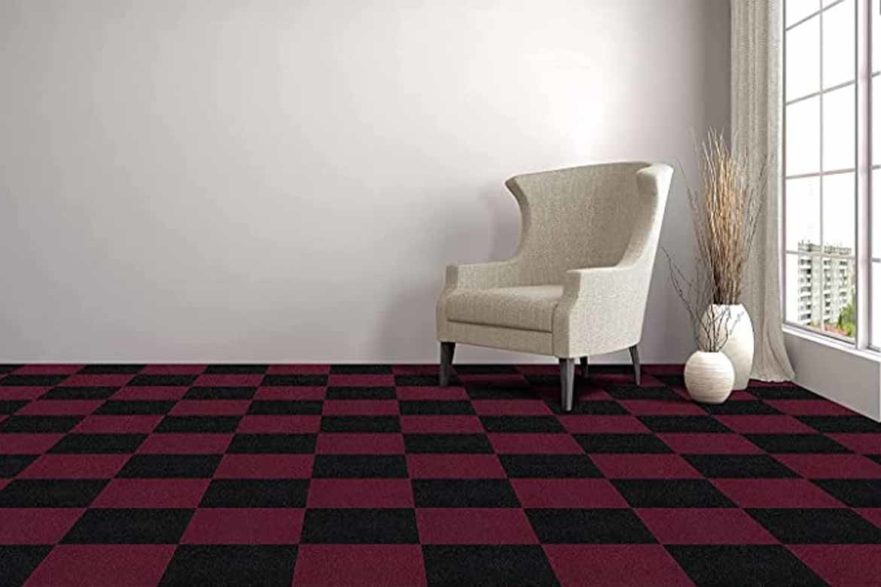 Carpet tile is an underestimated material in modern décor. However, it is a quick, simple and affordable way to avoid the challenges of installing traditional carpet. It is also highly durable – in fact, carpet tile can even be installed outside. 12 square feet of this burgundy chequered stick on carpet tile can be purchased here from amazon for $48.
05. Winton Ideal black diamond self stick tic tac tiles – Bunnings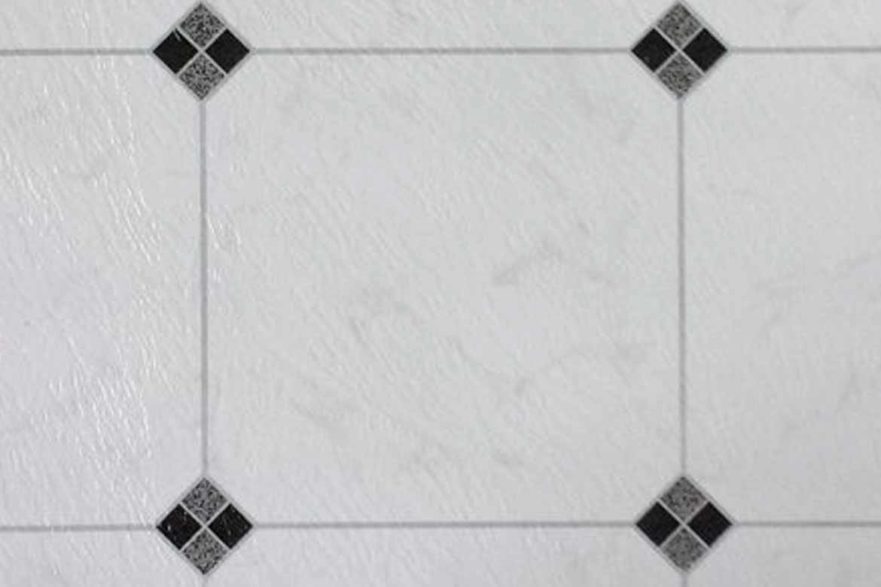 When it comes to stick on floor tiles, Bunnings will never lead you astray. For a touch of classic elegance, consider these black diamond marble look tiles. Available here at an affordable $102 per carton, these tiles would be perfect for a stylish contemporary home.
04. Peel and stick on luxury mixed stone foam 3D tiles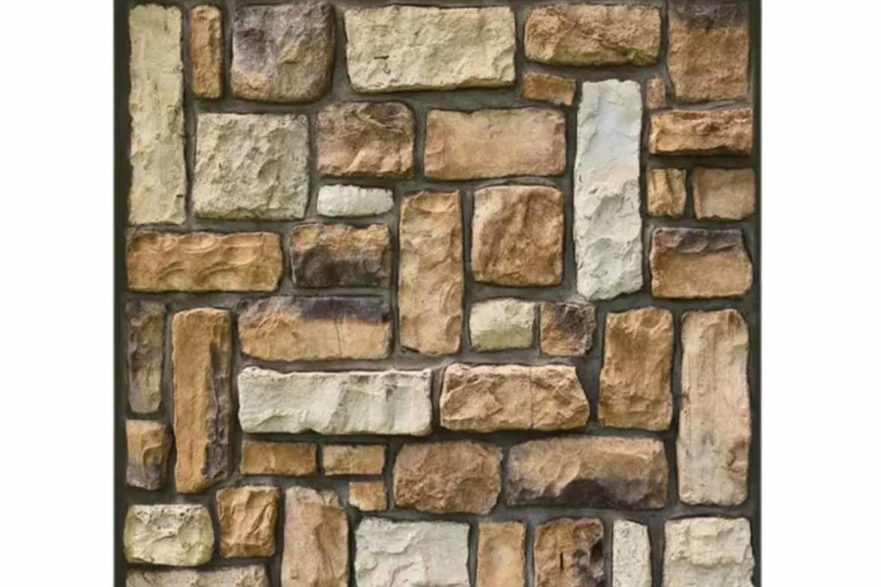 The best stick on tiles are always three dimensional. This gives them an authentic and natural look that wall stickers simply cannot replicate. These textured tiles resemble natural stone and have the finish to prove it. They are odour free, non-toxic, low maintenance, insulating, and easy to install. Purchase here from zerty for $20.95 each.
03. Acoustic wall panels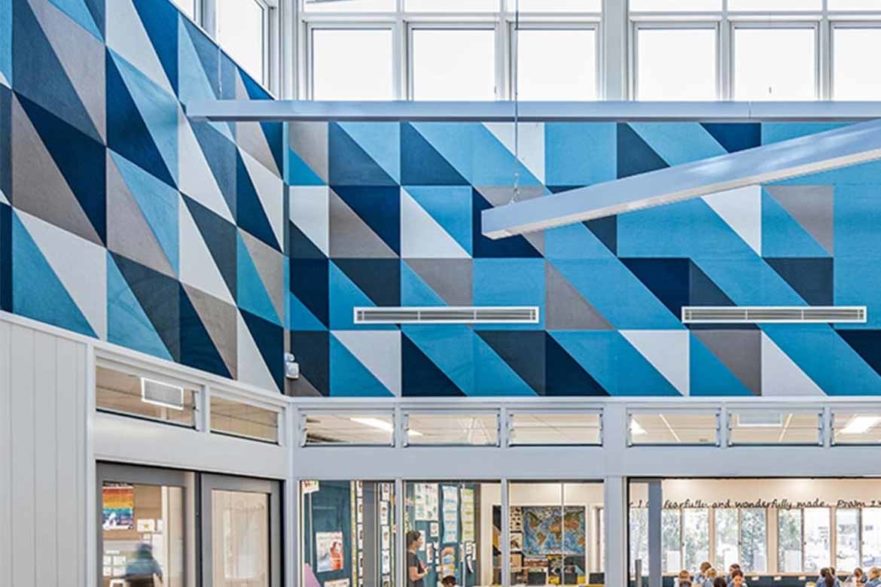 For music lovers, communal areas, or anyone who wants to cut down on the noise reverberation in a space, these peel and stick acoustic wall panels are perfect. The Velcro-receptive surface is absorbent and will muffle sound, helping to protect your privacy and keep noise levels from becoming overwhelming. You can purchase a bulk tile pack here from Whiteboards and Pinboards for $248.
02. Fish scale tiles in turquoise – Temple and Webster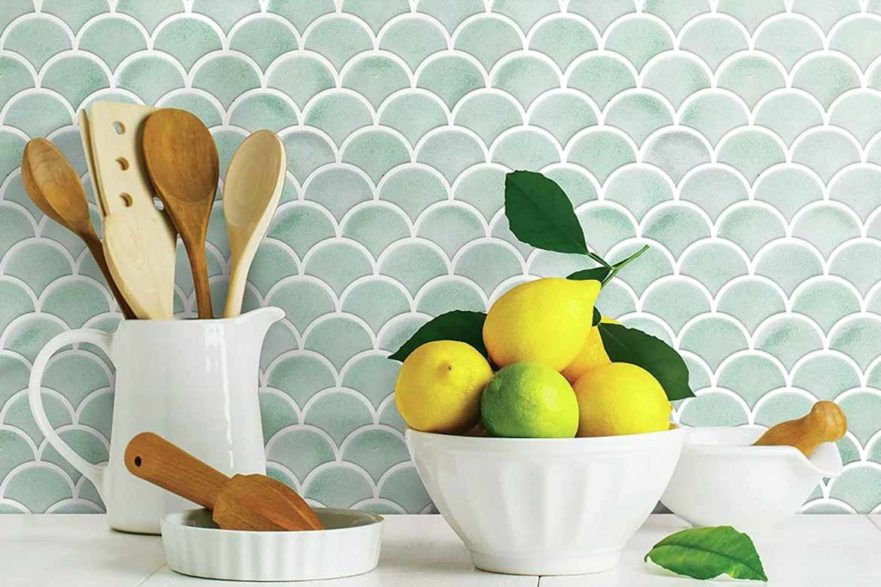 Fish scale tiles are a bright and playful addition to any home improvement project. For a unique, happy and slightly vintage vibe, fish scale mosaic tiles subverts the typical square lines of feature tile. Available here for only $12.00 AUD per sheet, this tile will be a definite hit – so get in early, because stock won't last long!
01. Backsplash subway tiles in sage green – Etsy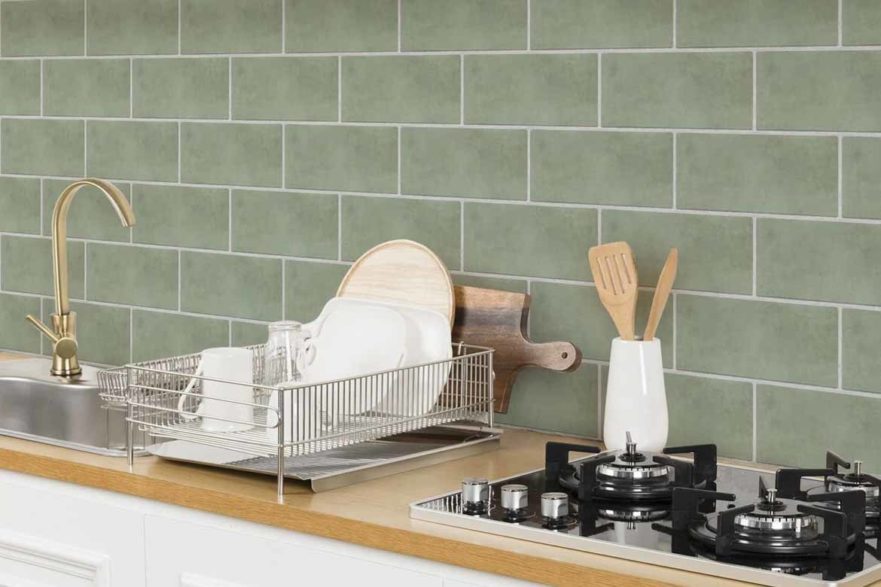 Subway tiles are without a doubt one of the most popular wall tiles used in modern interior design. They add an extra layer of texture and intrigue to a room – particularly a kitchen – without diverting attention or feeling incongruous. Purchase the lovely sage green tiles pictured above here from Etsy for $12.11.
For more wall tile design ideas, see here.
---