The colour and style of exterior house bricks is often the first thing noticed about a property. Choosing the right colour brick for your house is extremely important as it will determine the overall look and tone of your property. In deciding which brick colour to go with, you will want to consider the type of property (e.g. coastal, contemporary etc.) as well as the neighboring buildings and, of course, your own personal preferences.
There are many different exterior brick colours to choose from, but the four main categories of brick colours are red, pink, brown and gray. Red brick has been the standard for centuries because most bricks will naturally take on a redish hue after they have been fired. However, recent trends have seen a move towards darker colour schemes in brick and paint, such as grey and charcoal as modern brick styles evolve.
Top 4 contemporary house brick colours
Grey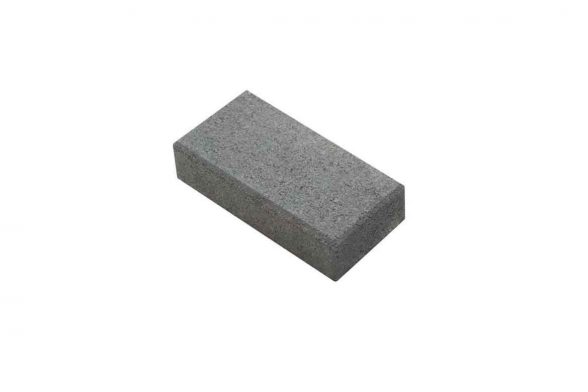 Grey bricks have a contemporary subtly to them that add a sense of elegance to the exterior of a house. The industrial look of brick is softened by the neutral colour and a grey brick exterior paints the first impression of any home as sophisticated, calm and stylish. Because of this, grey brick is also well suited for an internal feature wall like this one: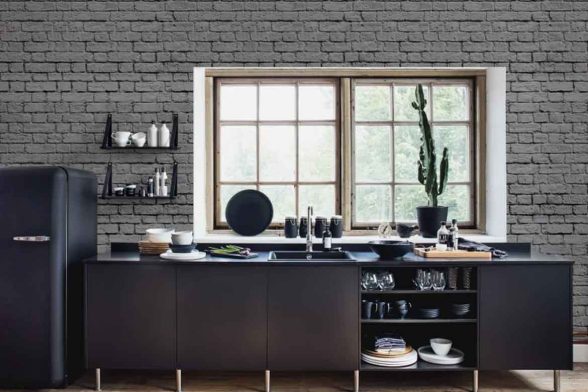 The bricks used in this photo can be purchased here. Read more about how brick can be a key feature of the residential space.
A problem with grey bricks is that they might be difficult to source as they are not as common as traditional red bricks. However, grey brick pavers are very common for use in driveways and can be found here or inside almost every major hardware store such as Bunnings.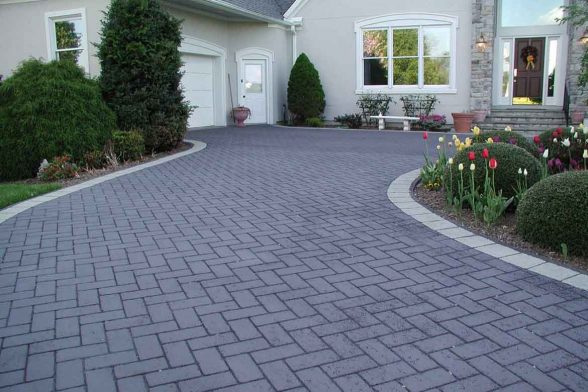 Grey and White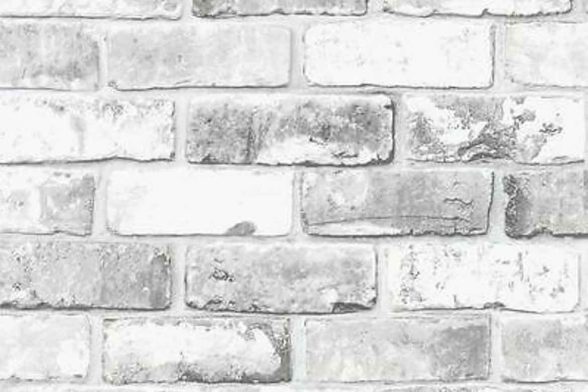 Grey and white brick is one step up from grey brick alone. Grey and white brick can mean a single wall with a combination of grey bricks and white bricks, like the wall above and this building: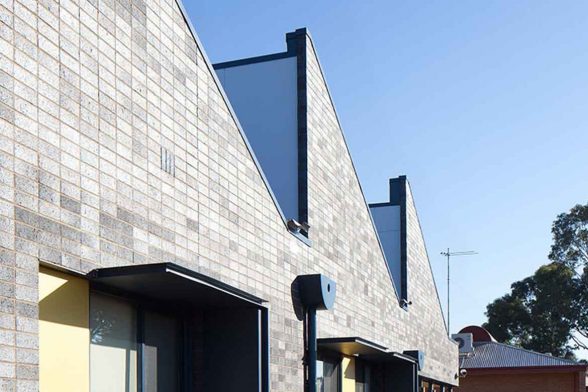 Or it could mean grey bricks with white joints, like this: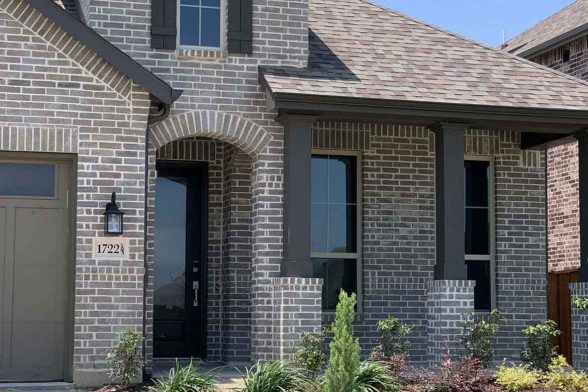 Most brick joints are grey, so using white mortar will make the wall stand out.
Both types of grey and white bricks have their benefits. The combination of both grey and white bricks in one wall creates a light and lovely coastal sort of aesthetic. It is romantic and softens the overall look of the house. A disadvantage is that this is a rare combination and so it can be difficult to find face bricks in this style – perhaps if you are attracted to this idea and would like to save some money you might consider a feature wall of similarly styled tile like this or wallpaper instead.
By contrast, grey bricks with a white join are bolder and more contemporary, as the white joints emphasize the dark colour of the brick. They make the house overall look more modern and add an extra layer of intrigue to the simpler grey bricks with grey joints. White mortar for the joints can be purchased online from sources like this one and is easy to mix.
Clinker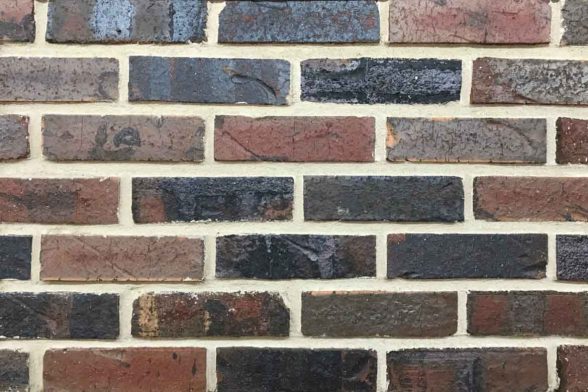 Clinker bricks are clay bricks which have been partially-vitrified while being fired. They have a singed look as the exposure to excess heat scorches the brick surface and leaves a dark-coloured coating. Compared to standard bricks, clinker bricks are denser, heavier, and often of irregular size, meaning they are more difficult to be bagged.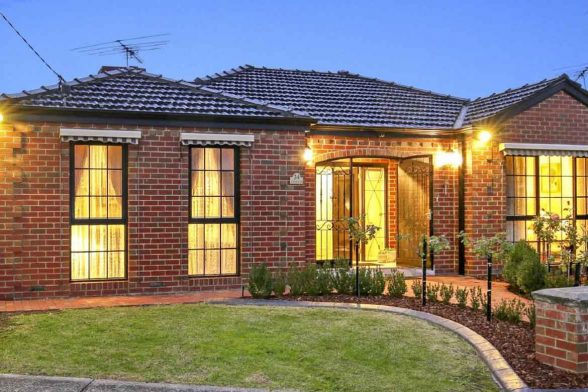 They are water-resistant and as durable as standard bricks, but they were historically discarded as waste product until the early 90s when architects began to find charm in their uniqueness.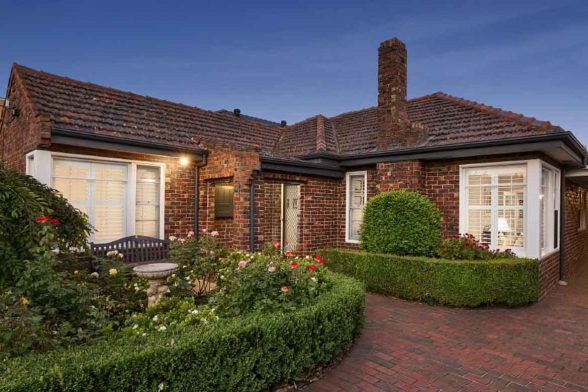 Since then, clinker bricks have grown in popularity as a distinctive stylistic choice which adds variety and visual interest to the exterior of a house, especially when mixed with common red clay bricks.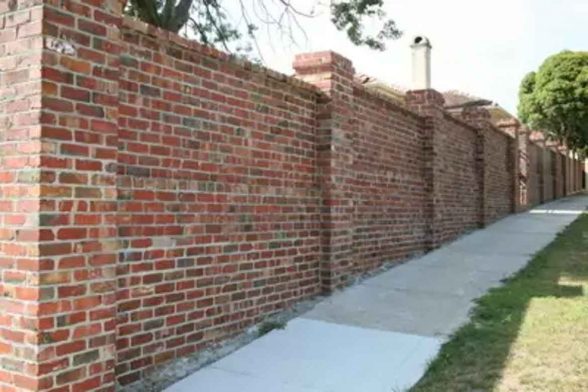 Some beautiful recycled red-blue clinker bricks can be purchased here at the eco group.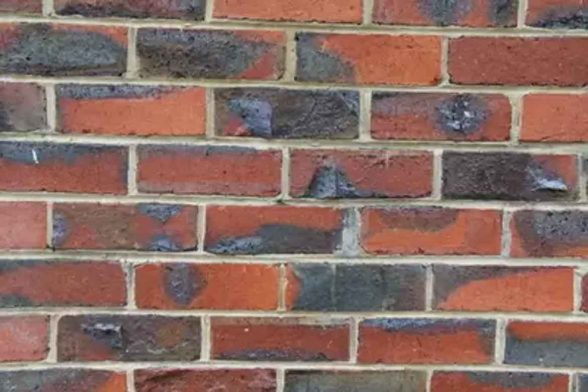 Dark/Black/Charcoal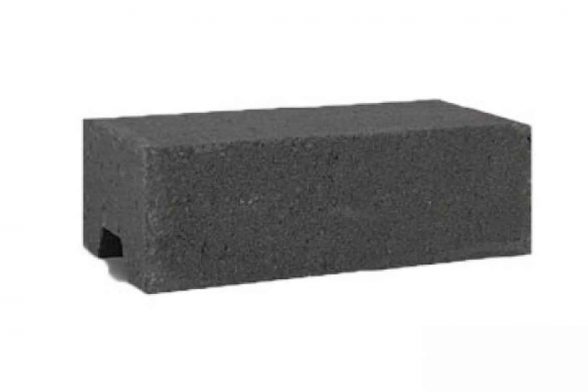 Taking modernity a step further than the neutral greys, dark charcoal brick is a sleek contemporary look which gives an exterior dramatic flare. There are a range of shades of dark/black coloured bricks, but generally the darker the brick, the more modern the feel. Charcoal bricks have been rising in popularity over recent years and signify a stylish, contemporary home.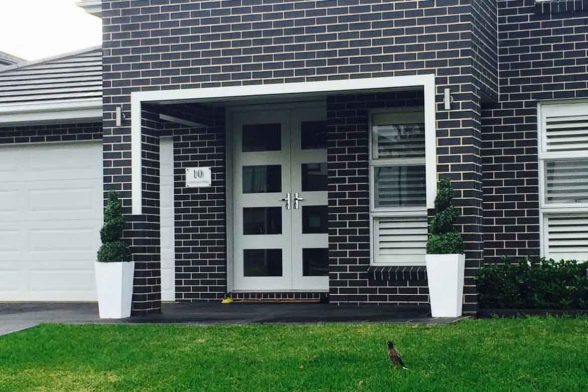 Even for the same shade of charcoal coloured bricks, there are many different options to choose from. The size and the finish of the brick will influence the mood, as well as the colour of the joints. White mortar softens the look of the dark brick and the contrast of black and white makes the home look more contemporary.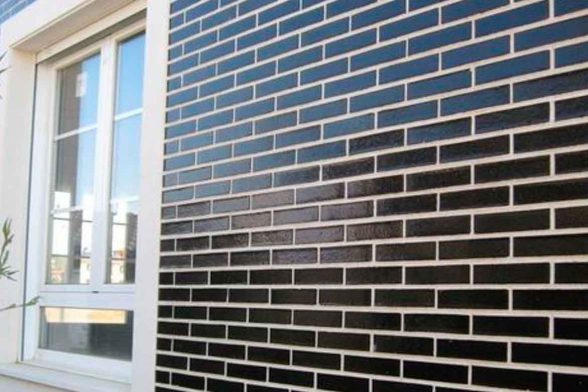 Using a traditional darker coloured black or grey trim gives the building a modern twist on the classic brick look. Charcoal exteriors with grey joints have a contemporary boldness but with a romantic nod to traditional brickwork.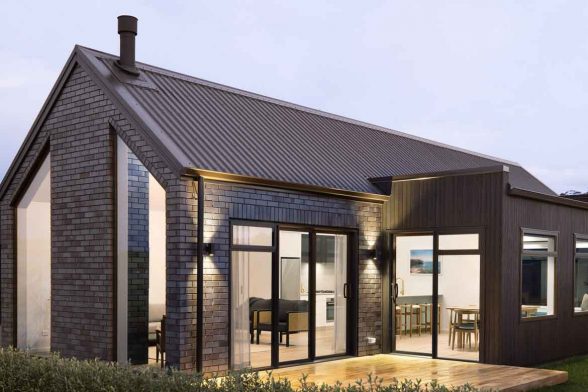 Though charcoal brick can look extremely stylish as a uniform exterior for a modern home,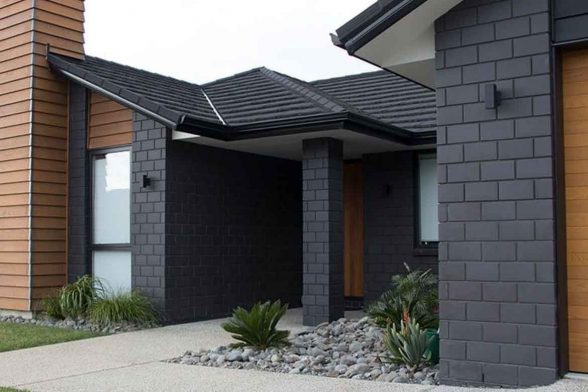 It will depend on your personal preferences as some people believe that the dark colour is too overpowering when used as the sole style. One alternative for people who feel this way is an external feature facade like this one: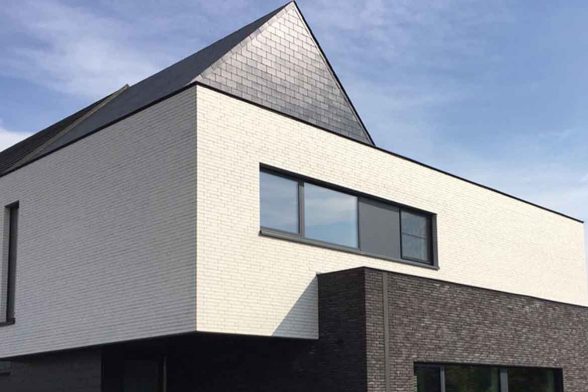 Which manages to capture the style and dramatic flair of charcoal brick whilst still maintaining a more traditional look. Charcoal bricks can be purchased here from the Melbourne Brick catalogue.
---