A kit home is a type of prefabricated home, meaning that it is a house manufactured off-site and usually shipped in multiple parts. A kit home will arrive on the property disassembled and ready for assembly by the homeowner.
This gives you some flexibility in your choice as you may assemble the home how you like (provided that you have established the measurements beforehand). Larger rooms, unique dimensions, rearranged layouts are all easily possible with a kit home.
Modular homes are also prefab homes, but they arrive on the property fully assembled. Because of this, they are often designed to be easily portable and can be moved when required (at cost). Modular homes can be delivered intact from the factory or assembled on-site, usually left to the homeowner's discretion. Modular homes have more flexibility than kit homes as you are able to add on extras with ease, and changing the floorplans will just be a matter of talking to your contractor in advance.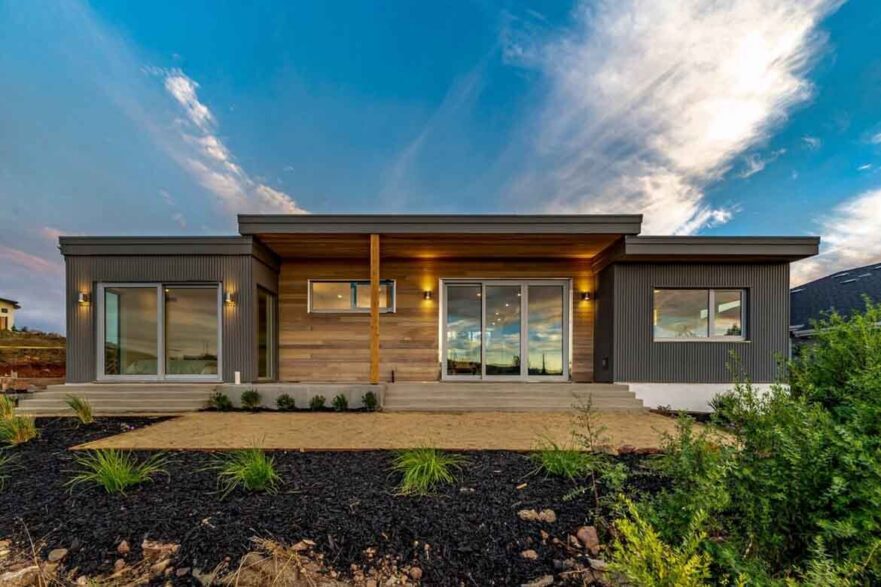 There are a few other differences between kit and modular homes which could influence your decision.
Modular homes have standard inclusions like water connections and electrical fittings that kit homes usually come without. When looking at prices, kit homes appear much cheaper initially – but considering the additional cost of installation, fittings and construction is likely to bridge that gap.
Kit homes will usually arrive much faster than modular homes and can take as little as a few weeks (though naturally the assembly might take longer). For those operating on a budget with the skill to assemble a property, kit homes could be the perfect opportunity to get a beautiful home with minimal challenges.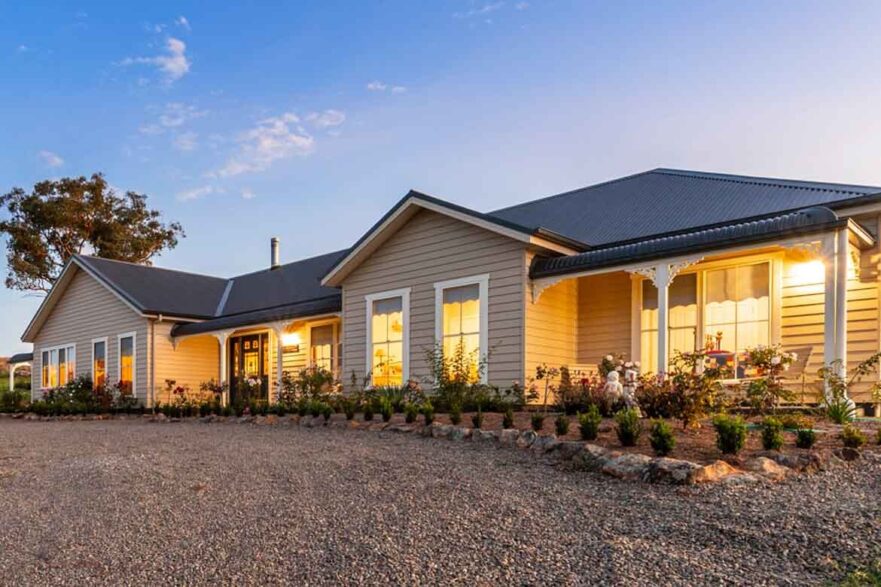 The first company to manufacture kit homes was the American store Aladdin in the early 1900s. They primarily built off-grid holiday cottage-style homes which were popular among middle class homeowners.
Kit homes became rapidly more common after the first World War as an option for first home buyers on modest budgets – especially considering that mortgages were difficult to acquire. Now, Kit homes have expanded into the huge industry we see today, with a number of quality stores in every state and most cities across Australia.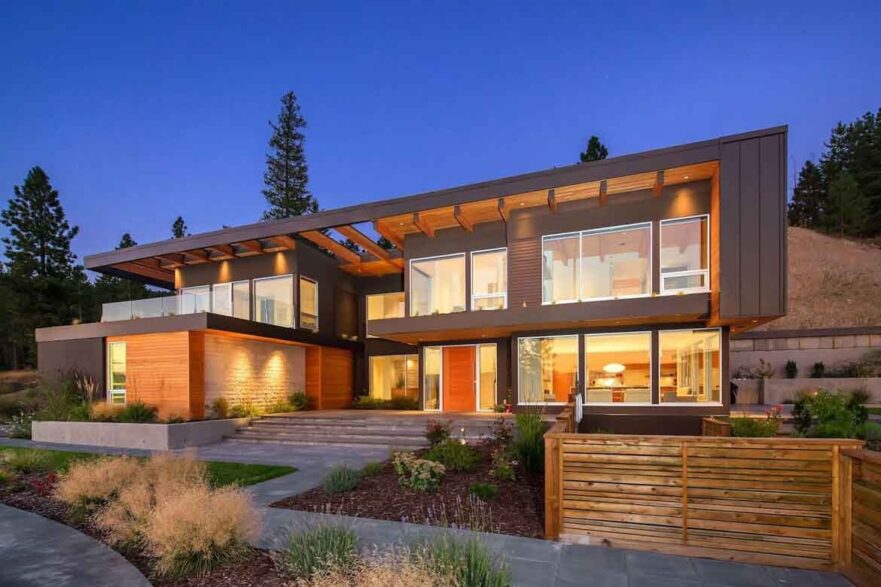 Kit homes have become much more popular in Australia over recent decades, offering an affordable alternative to the saturated real estate market. Kit homes have been particularly popular recently in places with limited space (as they are often quite small), as well as vacation/Airbnb properties, and as second homes.
Kit houses can be as cheap as $10 per square foot (for the bare essentials). On average, the cost of a kit home will range from about $40-$60 per square foot. Basic 3 bedroom kit homes start at around $53,400. Even when factoring in construction labor costs, there is a significant financial advantage to choosing a kit home over a traditionally constructed one.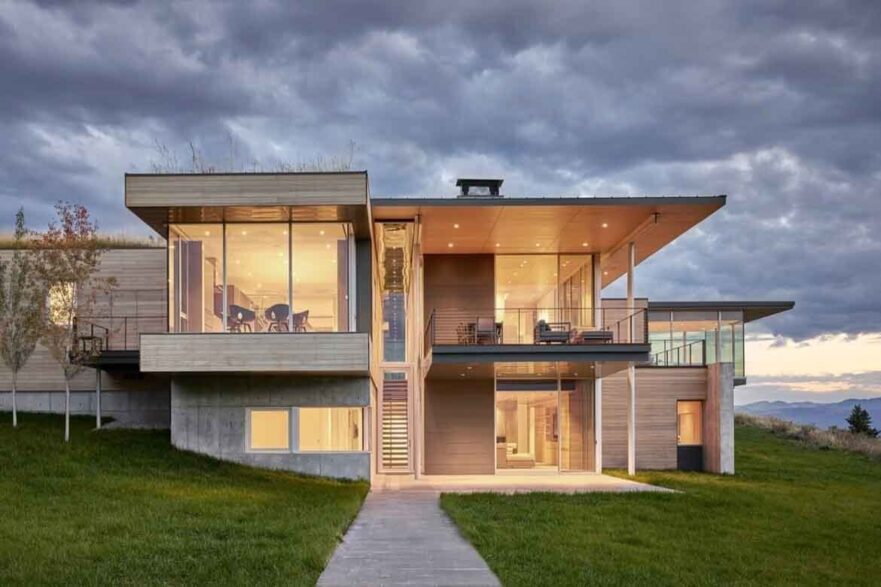 Kit Home Australia Brands: 4 best kit homes Australia
4. Macca – Imagine Kit Homes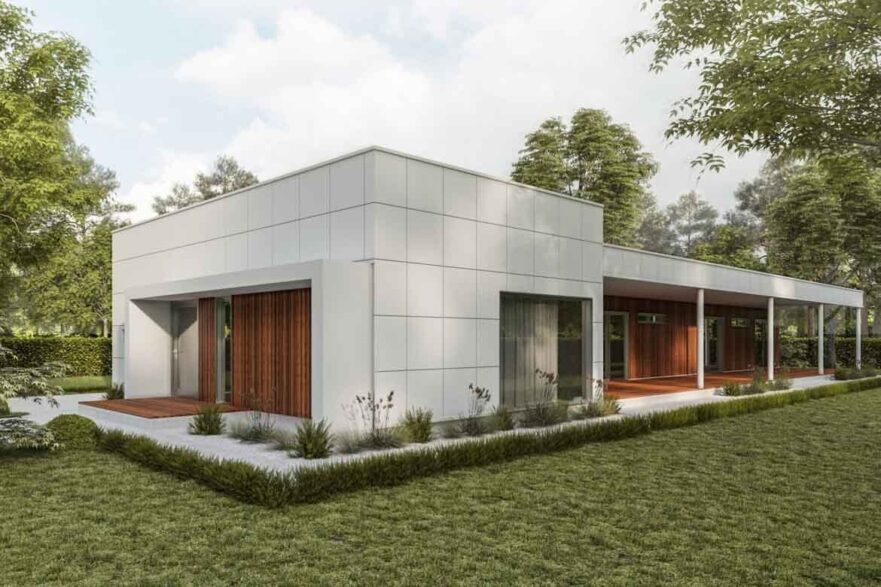 Imagine Kit Homes is an innovative kit home company with multiple locations across the country, New Zealand, and the U.S. You can purchase one of their preformed plans or design your own, as they are completely customizable.
With over a decade of experience and more than 1,000 plans supplied across 16 countries, Imagine Kit Homes is a behemoth in the kit home industry. To make things easier, they even have a list of all the possible kit inclusions that you can choose or discard in accordance with your desire or budget.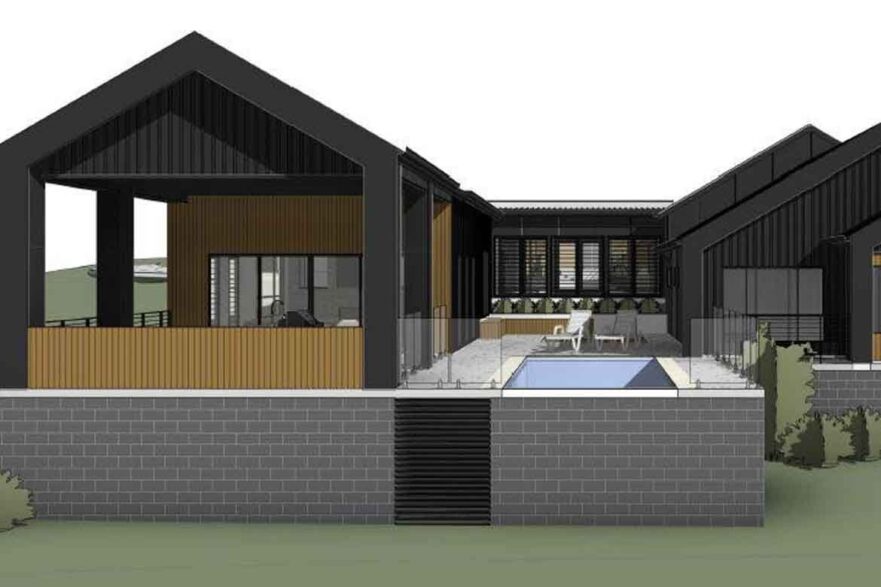 Their recently developed plan, MACCA, is a 5 bedroom/3 bathroom/3 car prefab structure designed to be built in three stages. It starts at $332,255 AUD and you can inquire further at imaginekithomes.com.au or browse their other plans here.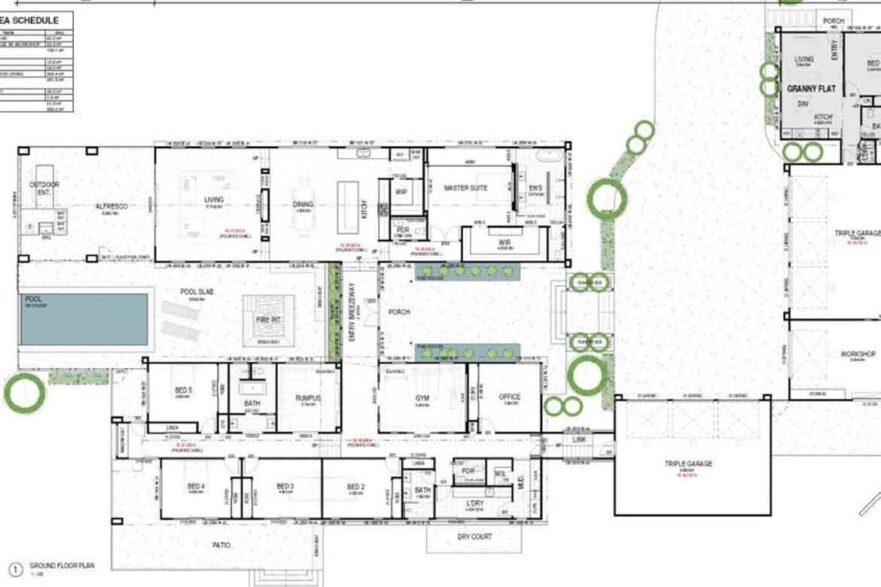 3. Aitape – Valley Kit Homes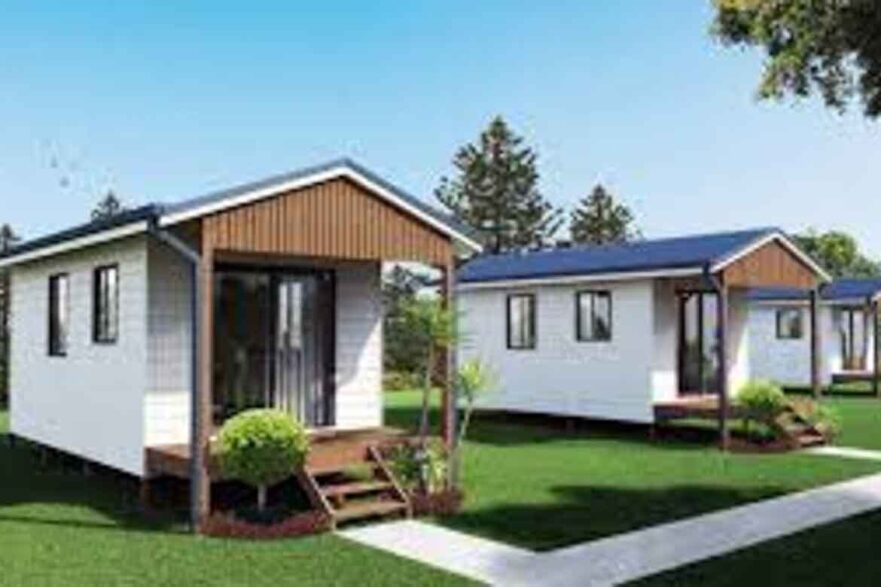 Valley Kit Homes is a kit manufacturing company based in QLD (servicing location also found in Tumbulgum, NSW, Tasmania and WA) with a wide variety of high quality prefab structures on offer here. They cover granny flats, as well as 3 and 4 bedroom houses. Of particular note is the beautiful Aitape model, available with an elevated floor at $132,530 or with concrete floor for $127,430.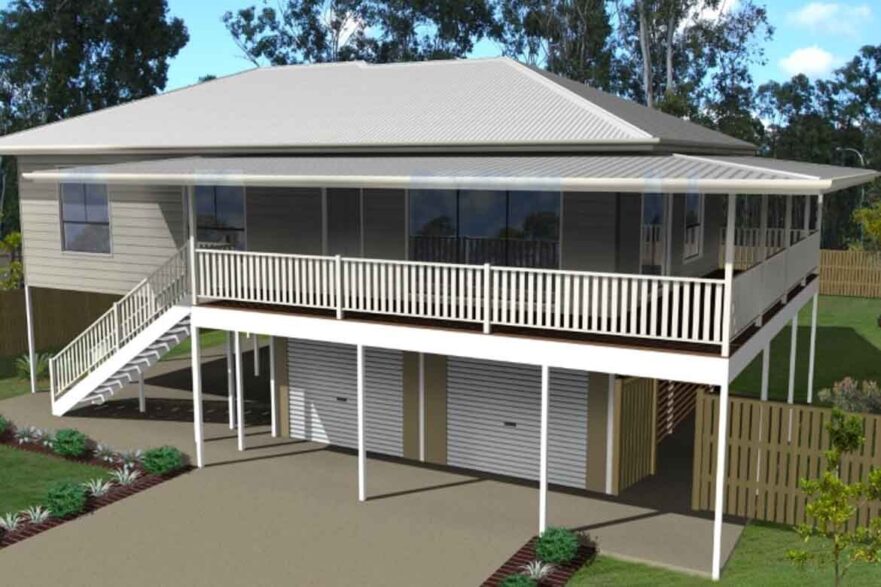 For fans of steel frames kit homes with sturdy weatherboards, Valley Kit Homes is a sure choice. The Brielle model, pictured below, can be purchased for $123,550 (elevated floor) or $86,560 (concrete floor).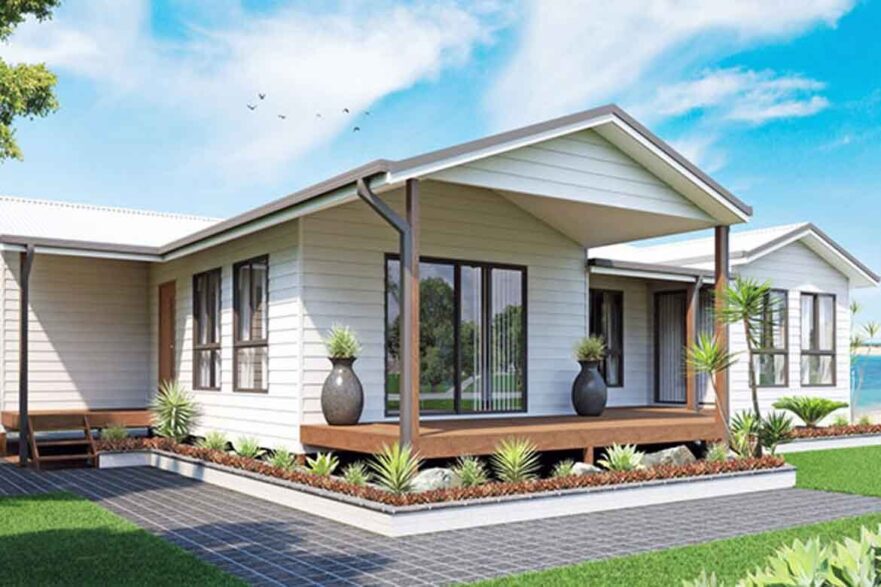 2. Kilcunda – Imagine Kit Homes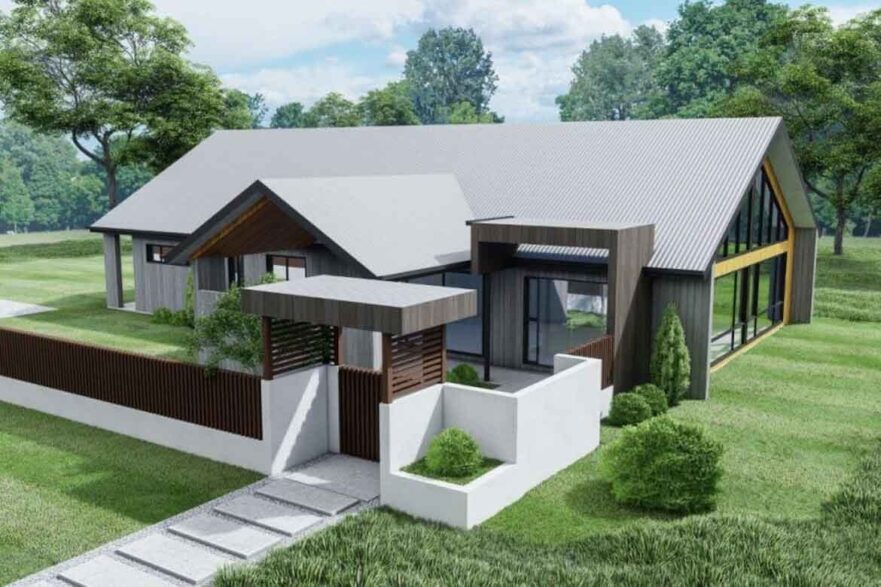 Another stellar option from Imagine Kit Homes, the Kilcunda model is a one storey, 4 bedroom and 2.5 bathroom prefab house available here. Starting from $138, 668, this model has an exceptional level of customization.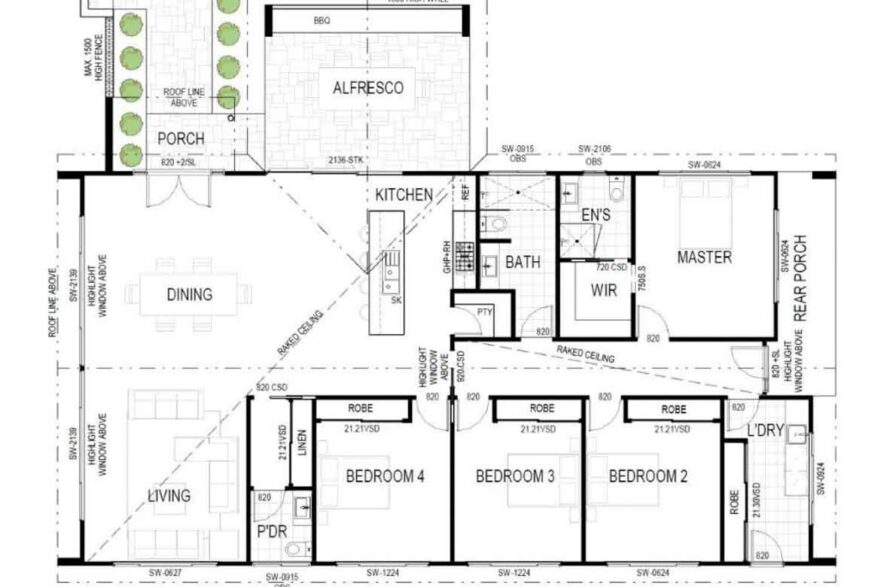 The Imagine website clarifies down to the slightest detail, and before you even begin you can fill out a simple form for a personalized, provisional quote. A few of many customizable aspects include: ceiling height, window glaze, cladding, floor base, and even the cyclone rating.
1. Phillip Island Project – Modscape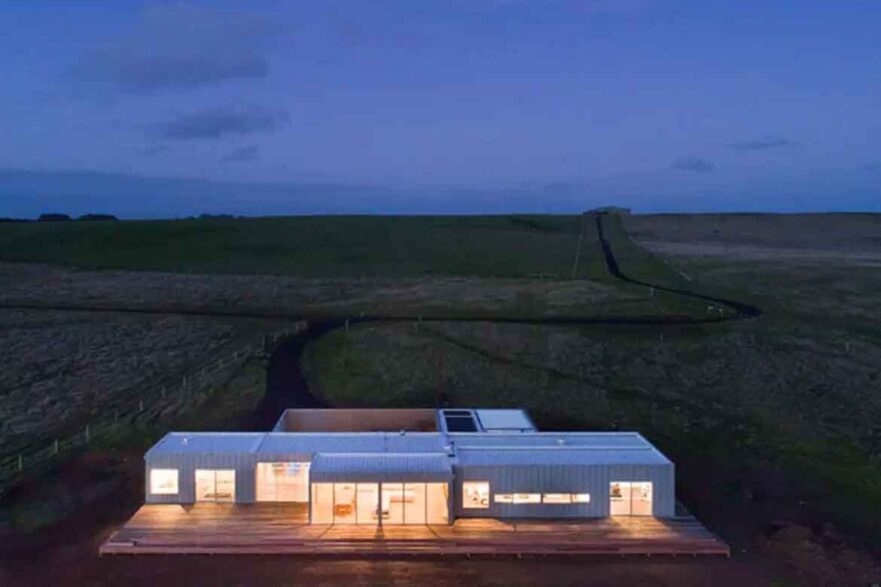 Modscape is one of the leading creative home designers in Australia across the board. Their prefab houses are immaculate and each one appears uniquely tailored to the client.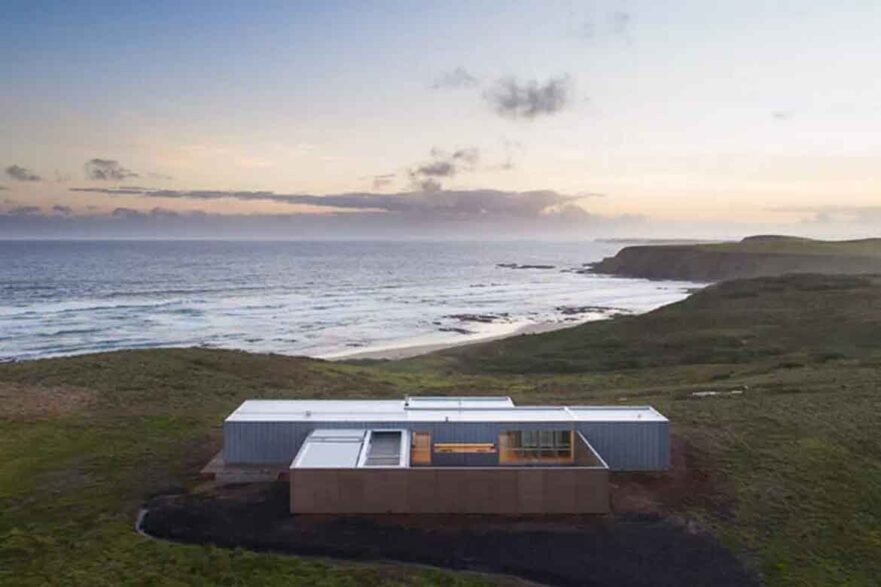 This Phillip Island home in Victoria was designed specifically for the windy coastal context, with the design of the home providing a barrier against the wind to shelter the external courtyard and the many large windows displaying stunning ocean views.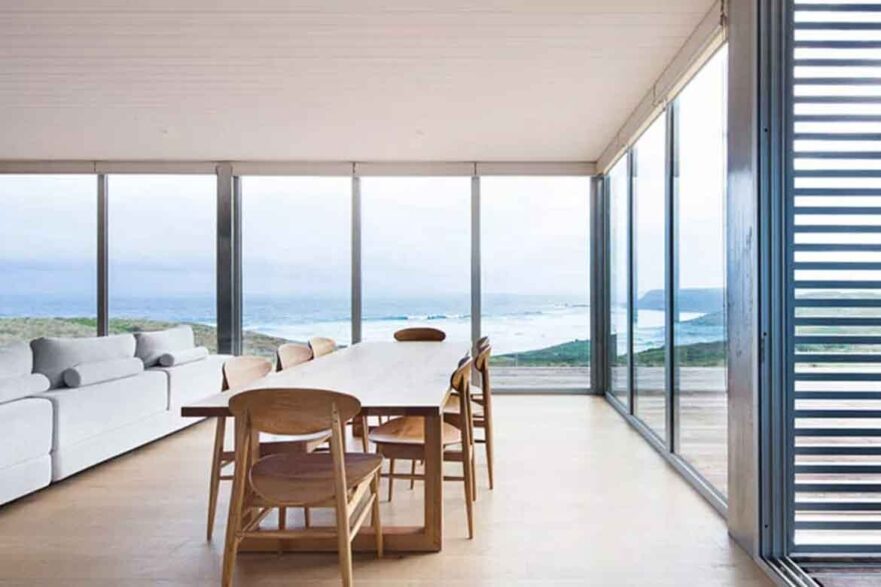 Due to the specificity of each design and the high quality product, Modscape is one of the most expensive prefab house manufacturers. Many clients spend up to $1 million on their projects.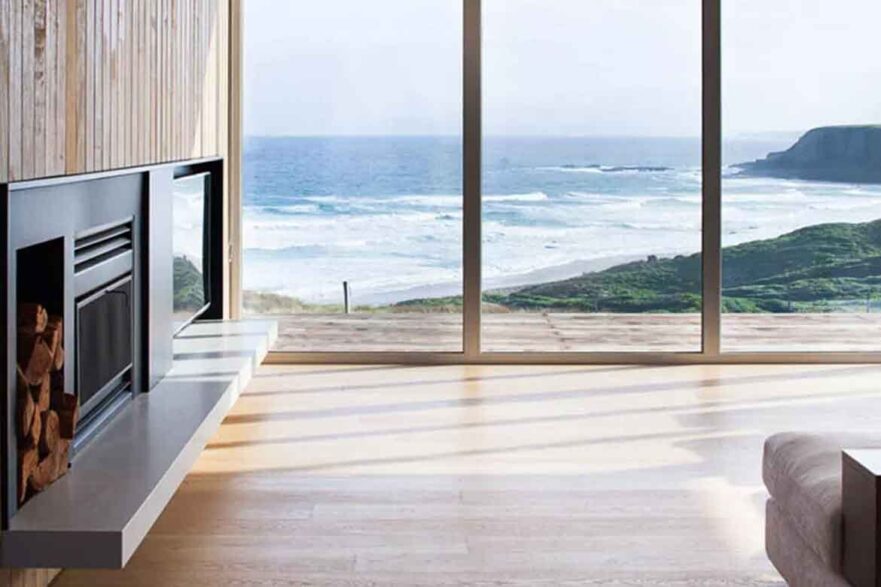 However, Modscape does cater to more modest budgets and you can purchase a small studio cabin for $150,000. If you like the commitment to design shown by Modscape, try not to let questions of cost discourage you – reach out and request a quote here.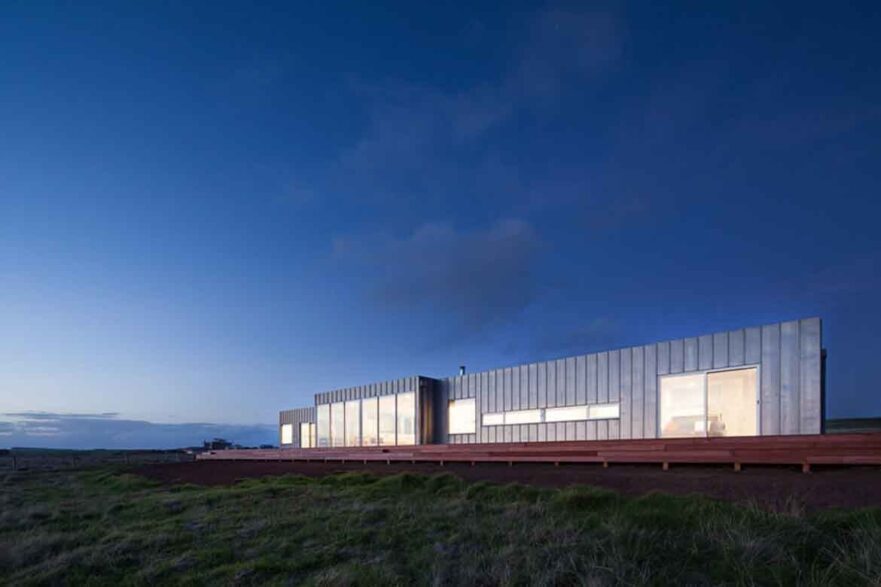 ---