Minimalist architecture is a facet of the broader design principle, minimalism. Minimalism is a postwar art movement which heavily influenced many visual artists, musicians, architects, and designers throughout the 1960s and 70s. The term was coined by philosopher Richard Wollheim and influential figures throughout minimalism's development include artists such as Carl Andre, Sol LeWitt, Robert Morris and Agnes Martin.
As a school of thought, minimalism began as a reaction against extravagance and characteristically involved a commitment to the bare essentials of creation; the idea that less is more. In visual art, this often means stripping down to the simplest elements of a visual image such as shape or colour – typically at the expense of the subjectivity popularized by abstract expressionism. In music, minimalism manifests through repetition of a rhythm or melody, with little variation and a sparse instrumental line-up.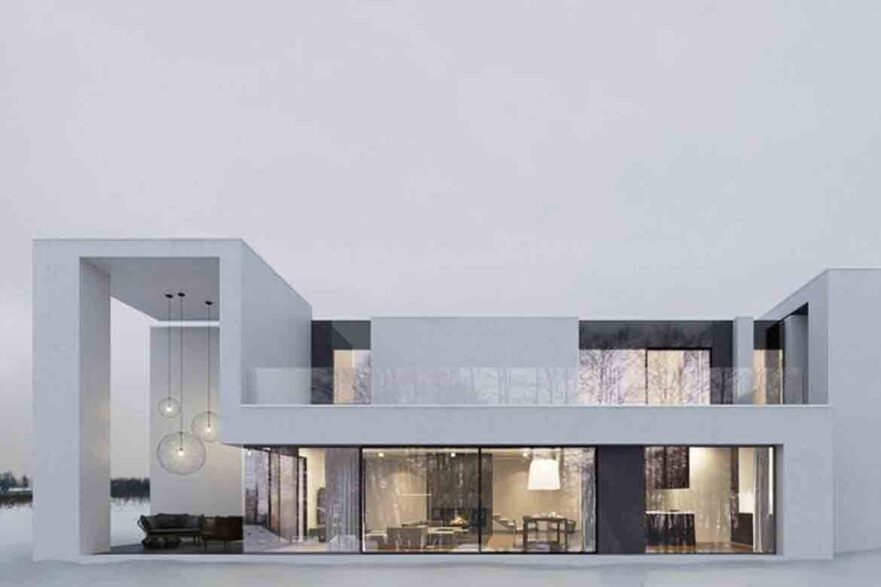 For architecture, the principles of minimalism remain the same: to do the most, using the least. Typically, minimalist architecture will emphasize empty spaces using simple or gentle lighting, little furniture, and strong lines. Common characteristics of minimalist architecture are: deliberate geometric shapes, structural repetition, neatness, symmetry, and plain or simple materials.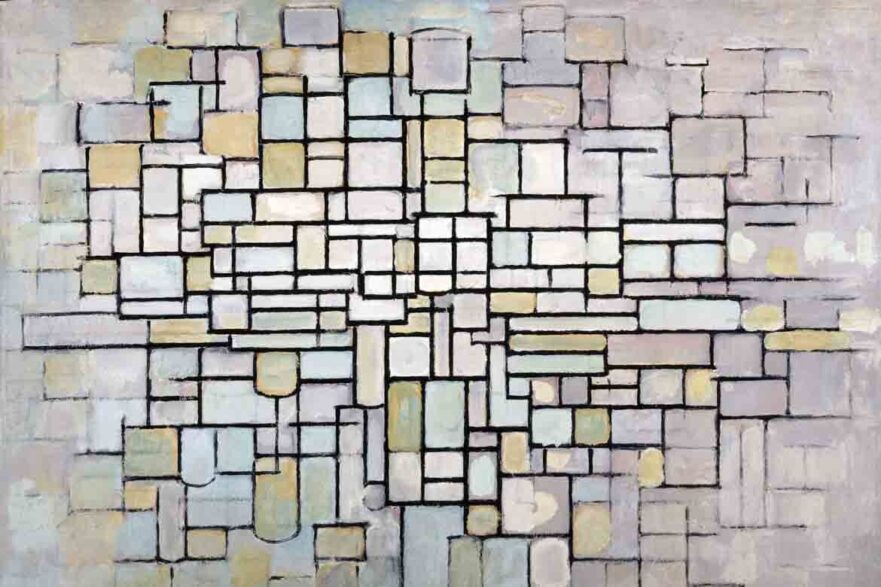 Minimalism was inspired by a number of earlier art and design principles such as De Stijl. De Stijl was a Dutch artistic movement very similar to minimalism which focused on the bare essentials of design, stripping art down to its essential form and colour. It began in 1917 and petered out around the 1930s.
Though it was not as widespread as minimalism would later become, De Stijl still encompassed architecture, sculpting, visual arts and design. This provided a solid foundation for the evolution of minimalism and the popularization of minimalist architecture in the 1980s.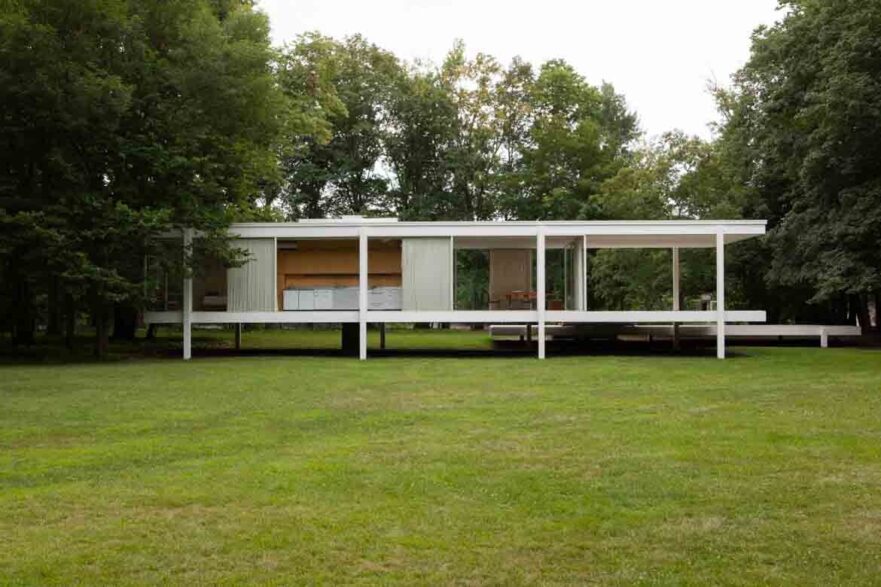 One of the most prominent figures in minimalist architecture is celebrated 20th century architect Ludwig Mies Van der Rohe, who pioneered the minimalist motto "less is more."
Van der Rohe was devoted to simplicity in the extreme, often combining functions of seemingly unrelated objects to streamline efficiency. His designs, such as the one above and the one below, always appear sleek and symmetrical. They have a clean sense of purpose and cut straight to the point, one of the main staples of the minimalist aesthetic.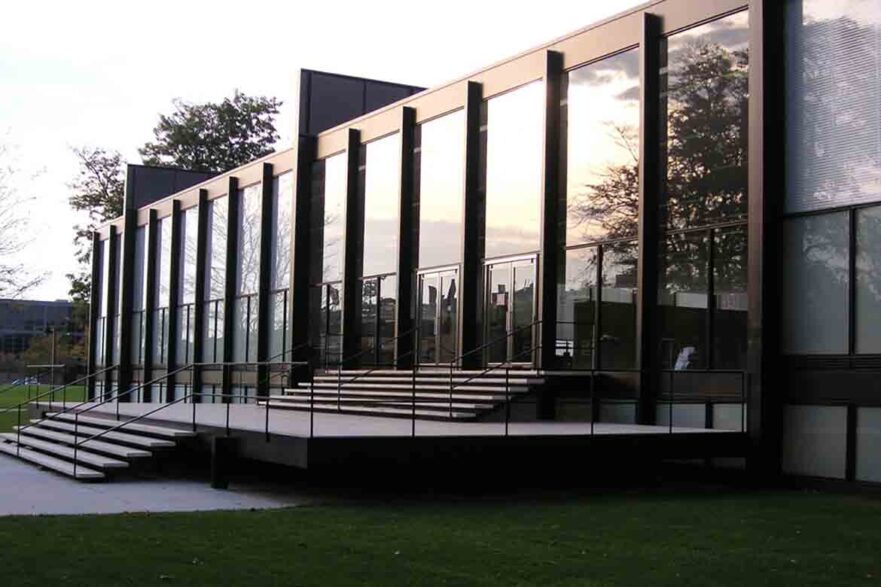 The facet of minimalism still alive today first became popular in London and New York, before spreading throughout the U.S., the U.K and then sweeping across the globe.
Minimalism eventually rose in popularity throughout Australia, and has become a particularly popular design style for contemporary beach houses. The simplicity and understated design of a minimalist building complements the raw natural beauty of the landscape, working in tandem to cultivate an atmosphere of simplicity without sacrifice.
Some exceptionally beautiful examples of Australian minimalist architecture include:
Mermaid Beach Residence, B.E Architecture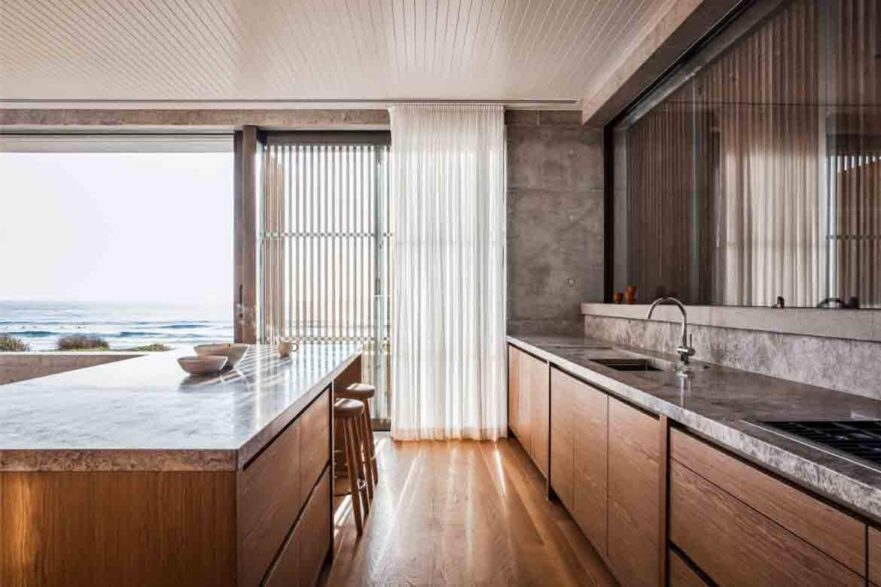 Sorrento Beach House, AM Architecture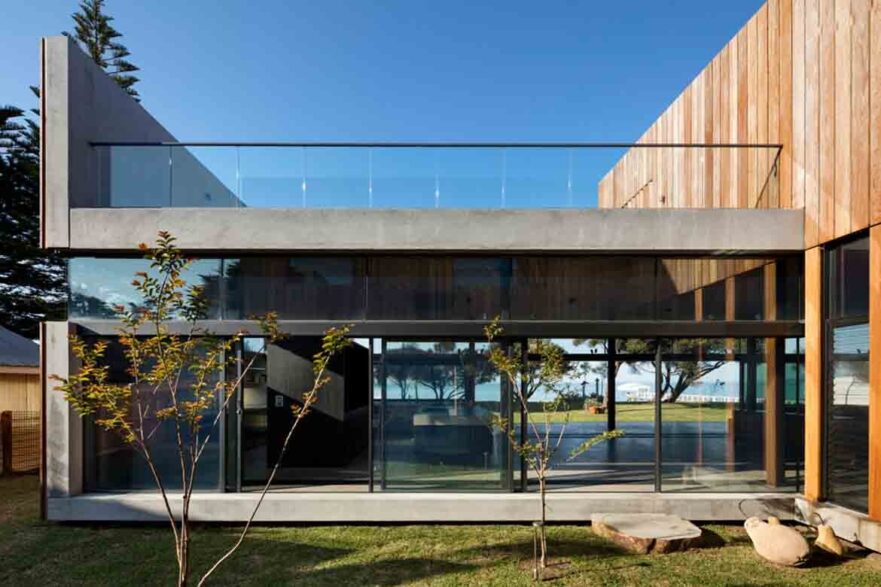 Blairgowrie Beach House, DX Architects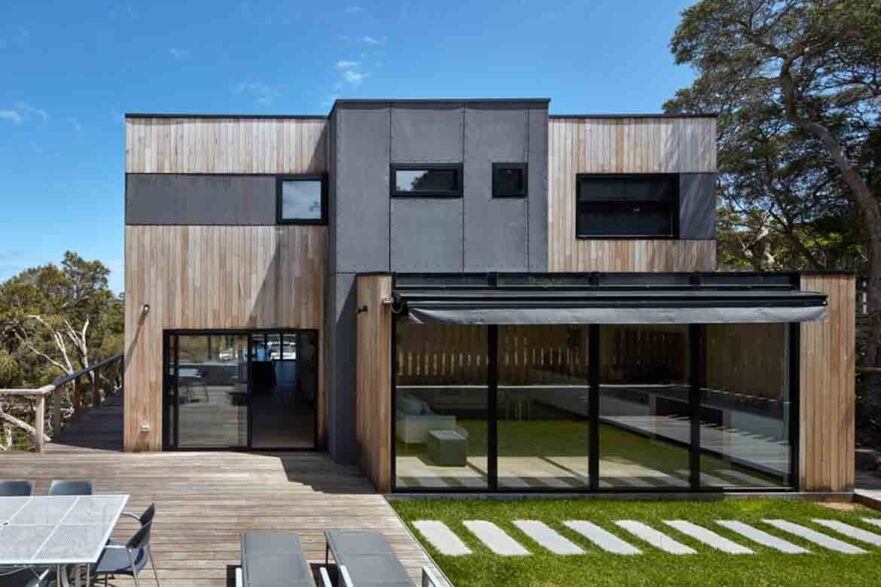 Minimalism has recently become subject to class-conscious criticism. Beginning as a movement dedicated to the challenge of making art with limited materials, minimalism has shifted into an expression of wealth: the richest people can afford to have the least.
As such, minimalism is both gaining and losing popularity across the globe – some find it an exciting opportunity to class up their home design and others consider it a superficial appeal to the same materialistic ideology that it was initially created in contempt of.
Regardless of your take on the movement and its evolution, there is no denying that minimalist architecture presents some of the most beautiful and intriguing buildings still standing today. Read on for a list of the top 5 most beautiful minimalism design ideas.
Minimal Architecture: the top 5 examples of minimalism architecture in a contemporary setting
5. Wall-Less House, Japan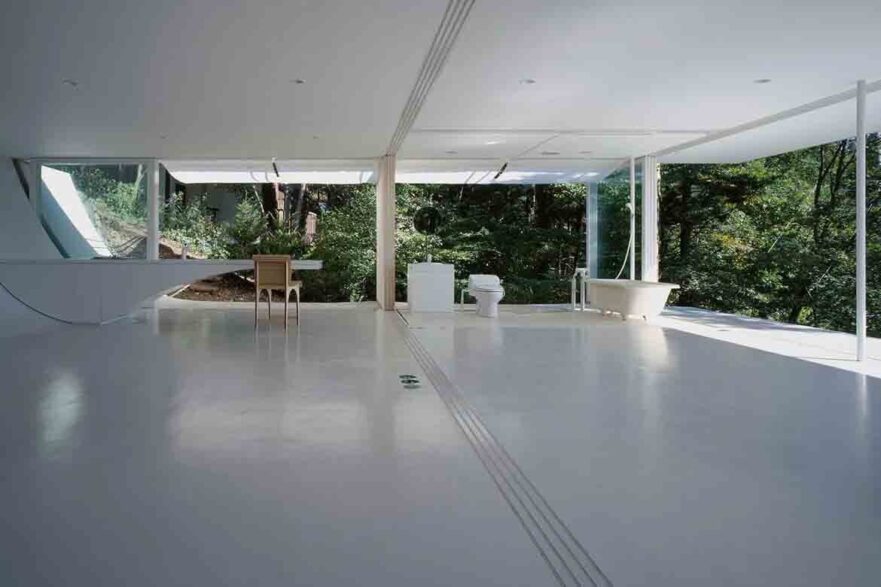 Located in Nango, Japan, architect Shigeru Ban created the iconic House Without Walls, providing a revolutionary perspective on the future of minimalist architecture. The house was completed in 1997 for residential use and gained global attention for its innovative design.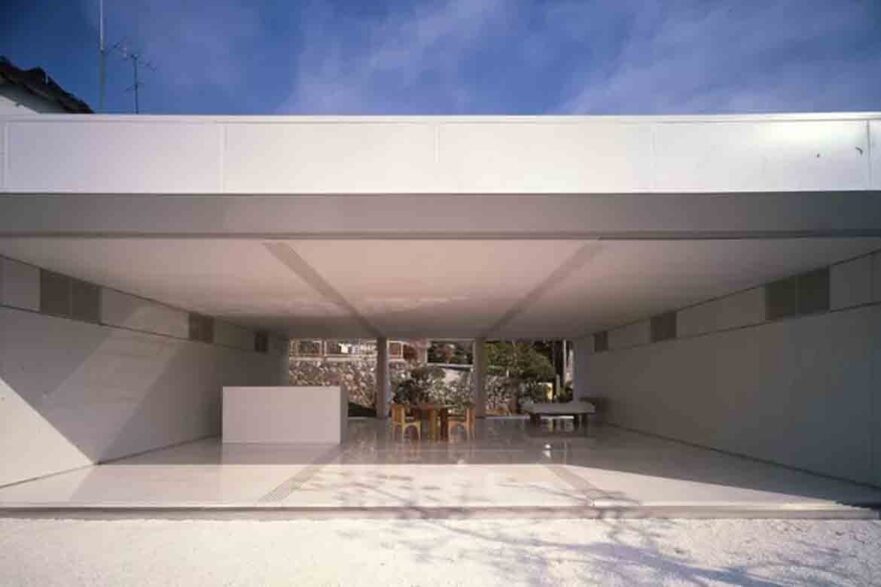 The Wall-Less house has, as the name suggests, no internal walls – the interior is completely open, from bathroom to bedroom to kitchen (though there are temporary barriers on movable panels which can be slid fluidly into place).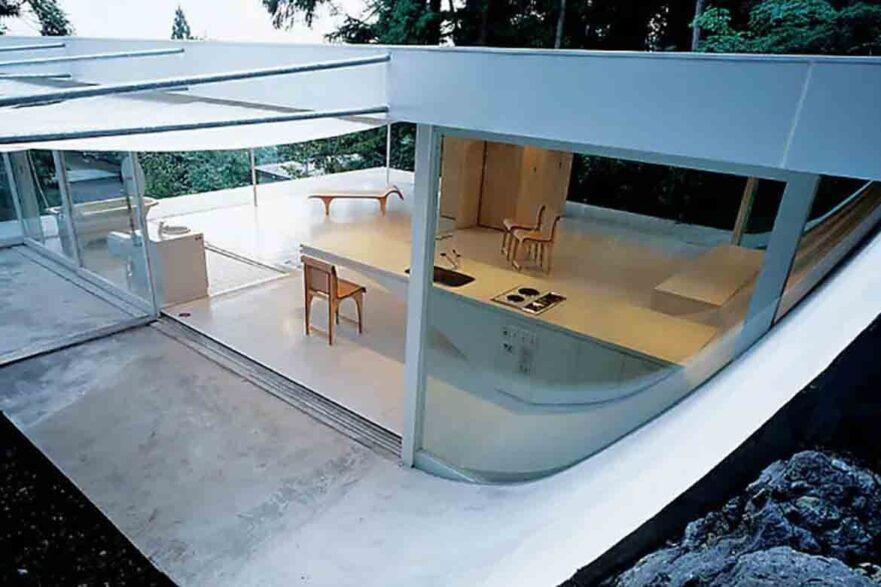 Built on a sloping hill, the house has been dug into the ground in order to create a level floor.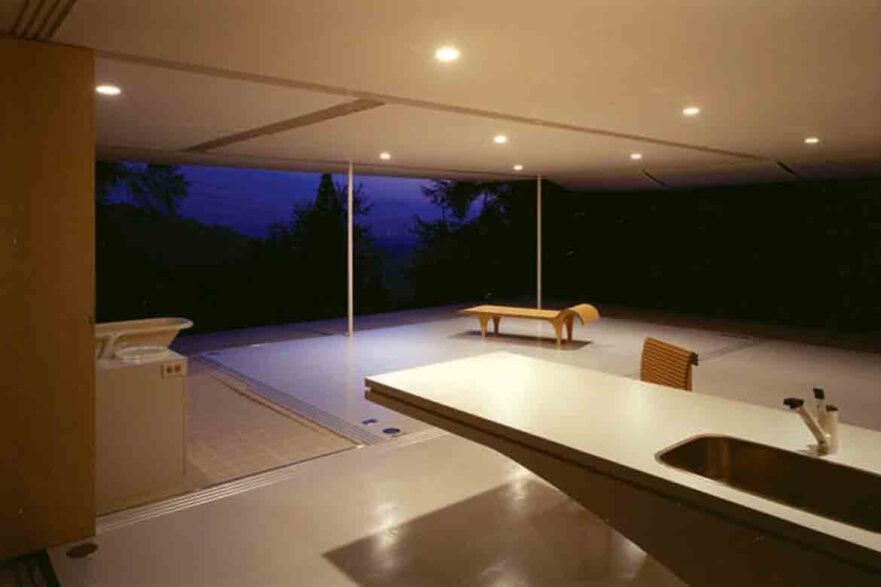 4. Dupli Casa, Germany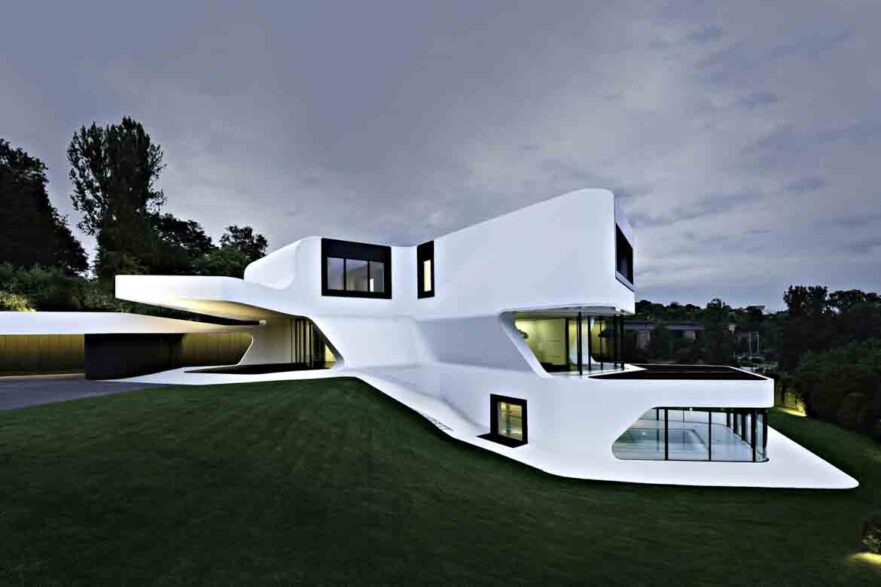 Dupli Casa is possibly one of the best examples of typical minimalist architecture in a residential setting.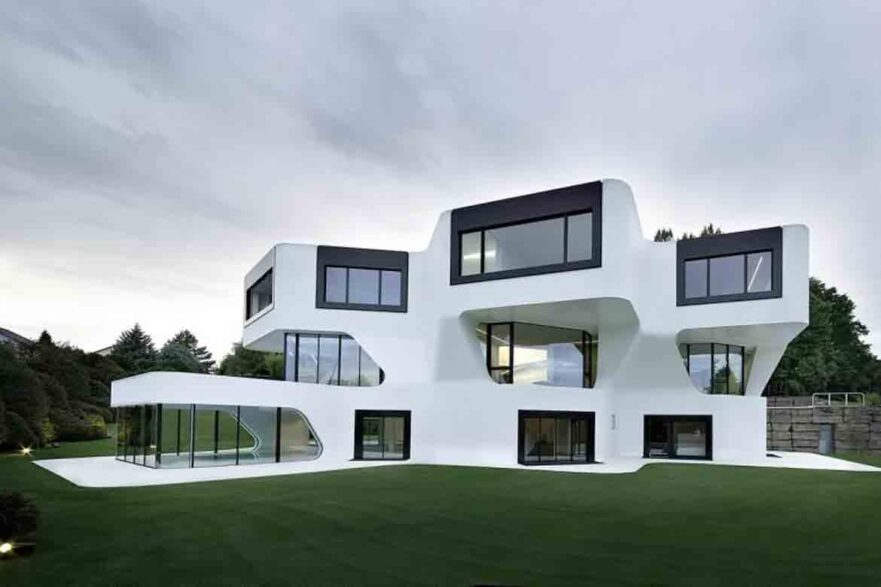 Located in Ludwigsburg, Germany, the Dupli Casa was designed by J Mayer H Architects in 1984 to emulate the design of the original home while also employing minimalist principles such as strong lines, geometric shapes, and rigid structure.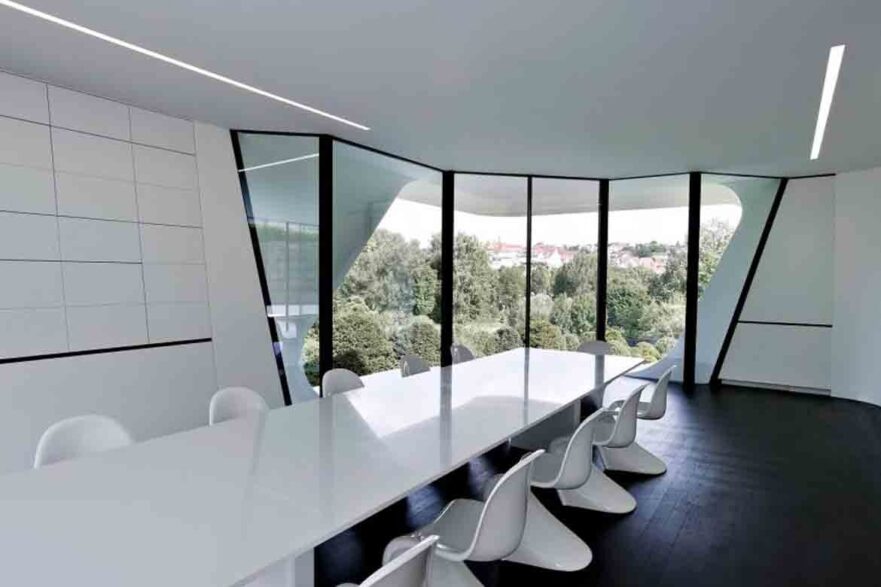 This house is also very typically minimalist in its colouring – white with black accents – which gives it a sleek modern feel, truly embodying the 'less is more' philosophy of design.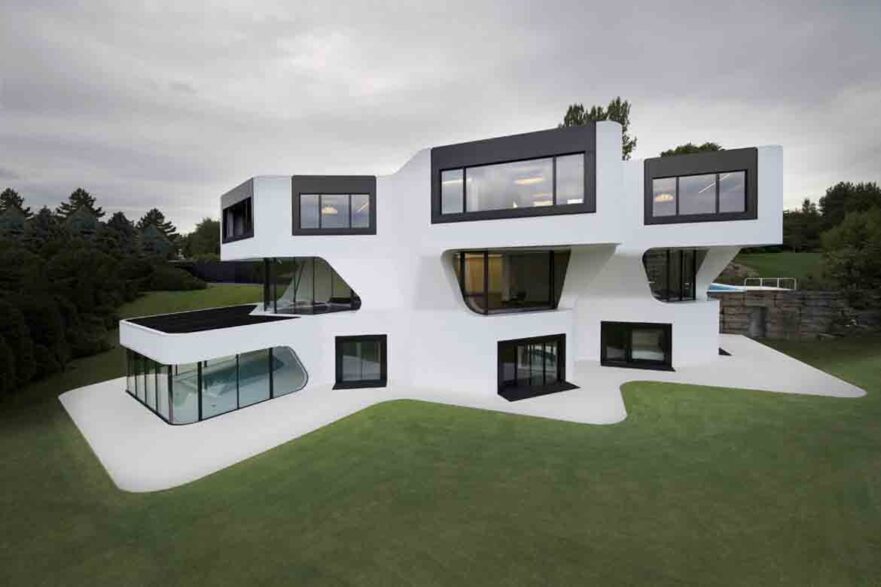 3. Neundorf House, Spain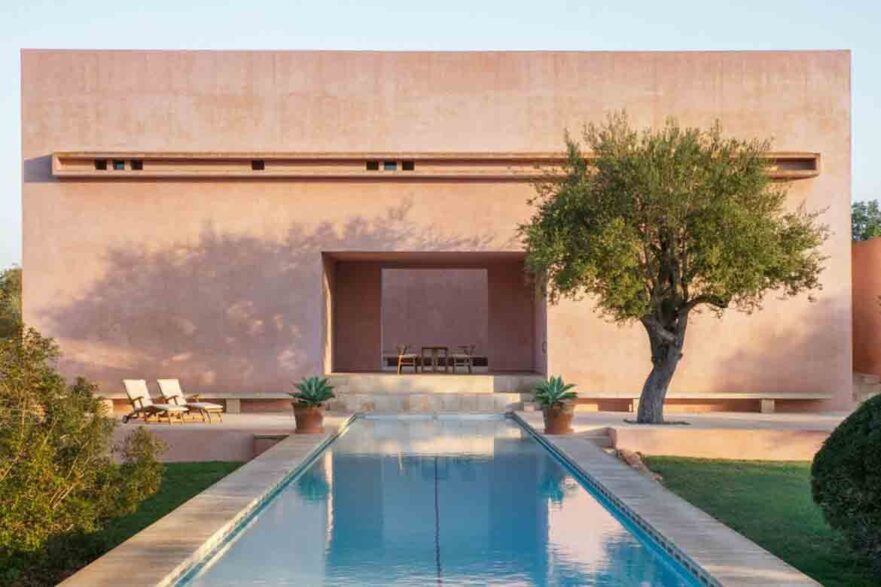 Neundorf house was completed in 1991 and was the first house project completed by renowned minimalist architect John Pawson in tandem with Italian architect Claudio Silvestrin.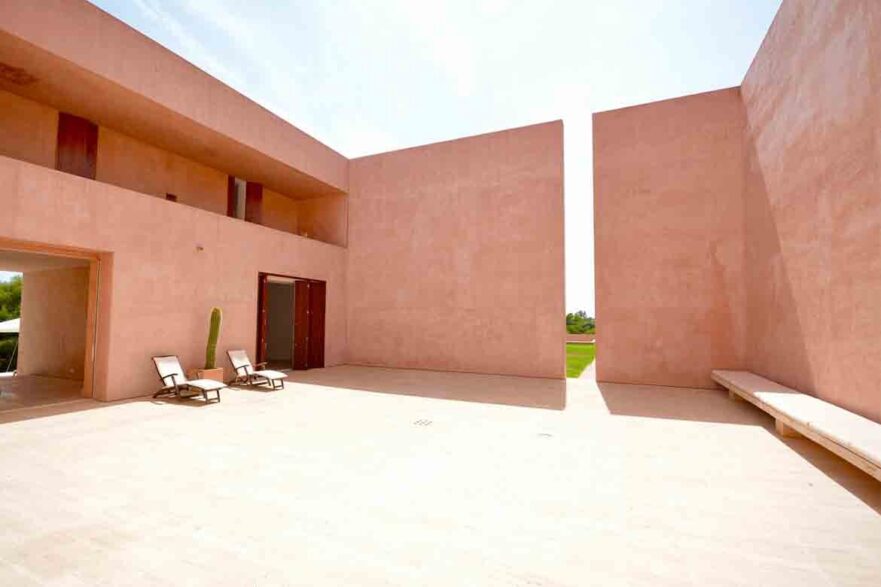 Located on a 30 acre almond and olive grove on the southern part of Majorca, this home was created as a holiday home for a German art dealer.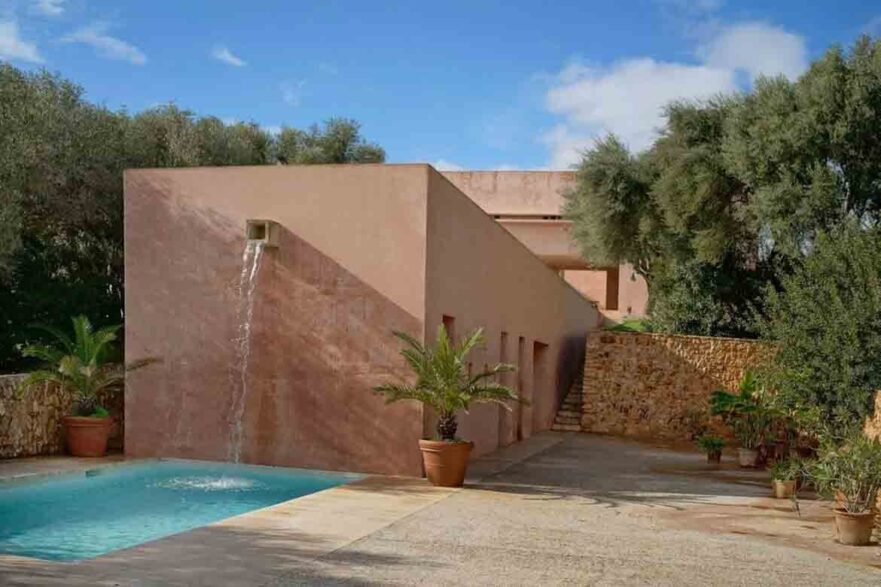 The pink-orange walls are fairly atypical for minimalist design, but they complete the overall atmosphere of the house with their simplicity and quiet beauty.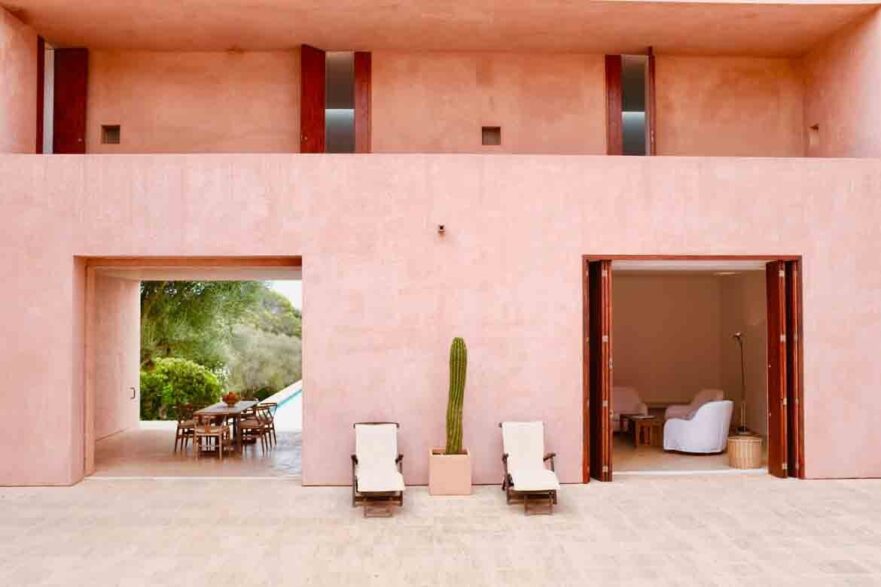 2. Akao House, Japan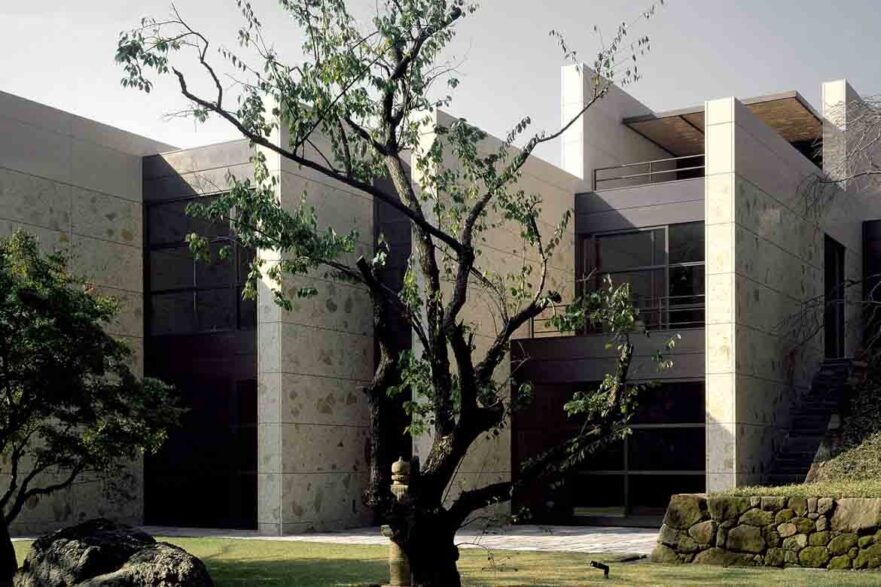 Constructed in 2004 for a Japanese art collector as a private residence, this house was designed by Foster + Partners to unite traditional and contemporary design elements.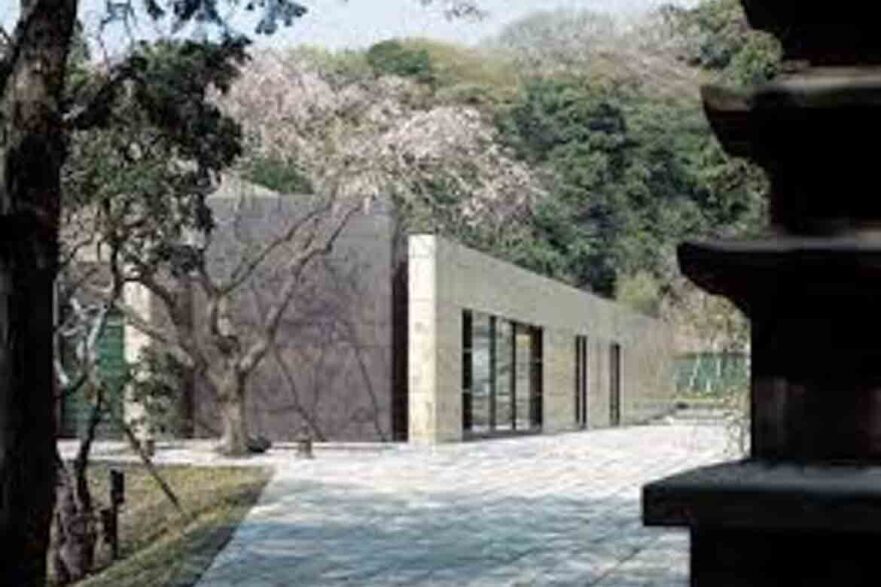 Located in Kamakura, the many open windows offer breathtaking views of the natural landscape. This house honors the surrounding landscape, working in tandem with nature to create an atmosphere of simplicity and peace.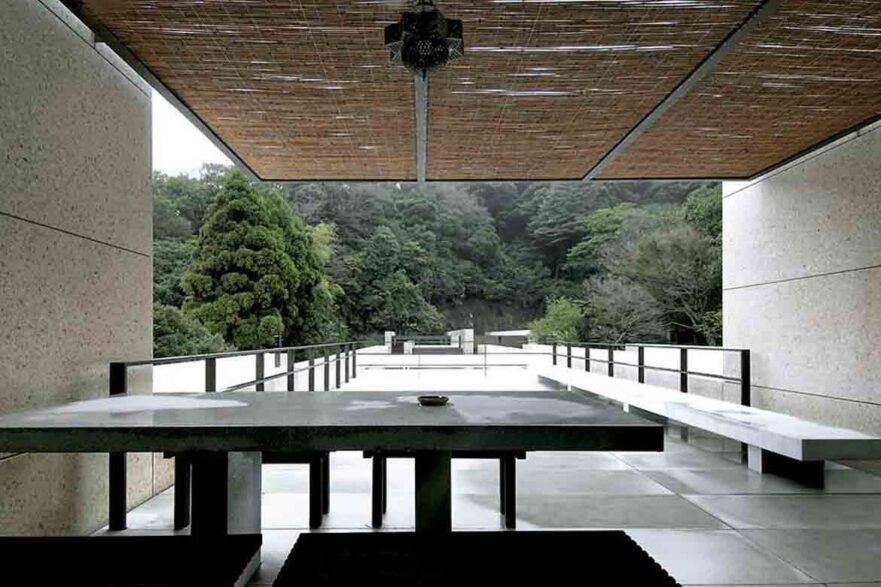 1. Therme Vals, Switzerland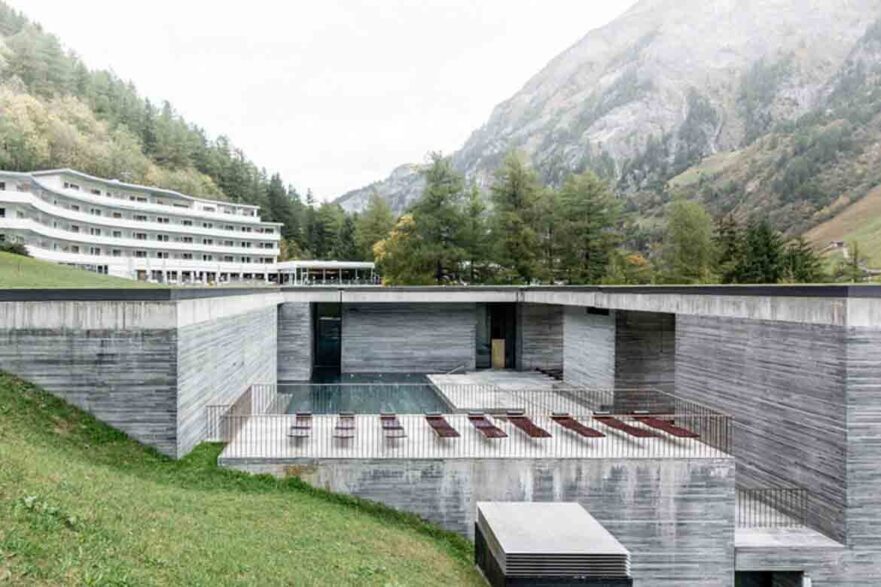 The Therme Vals is a thermal pool and resort in Switzerland constructed in 1996 and designed by architect Peter Zumthor.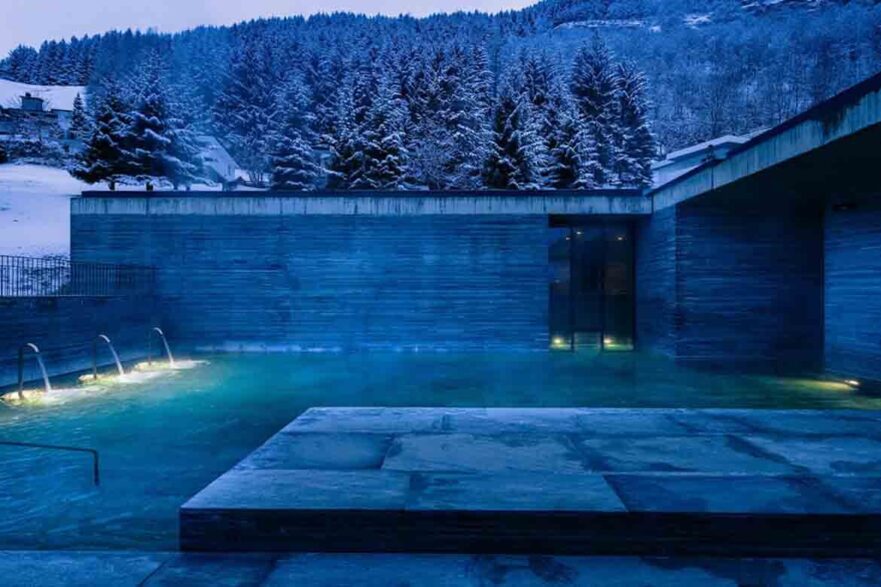 The baths were quickly granted heritage status after their completion and are made of 60,000 slabs of Valz quartzite.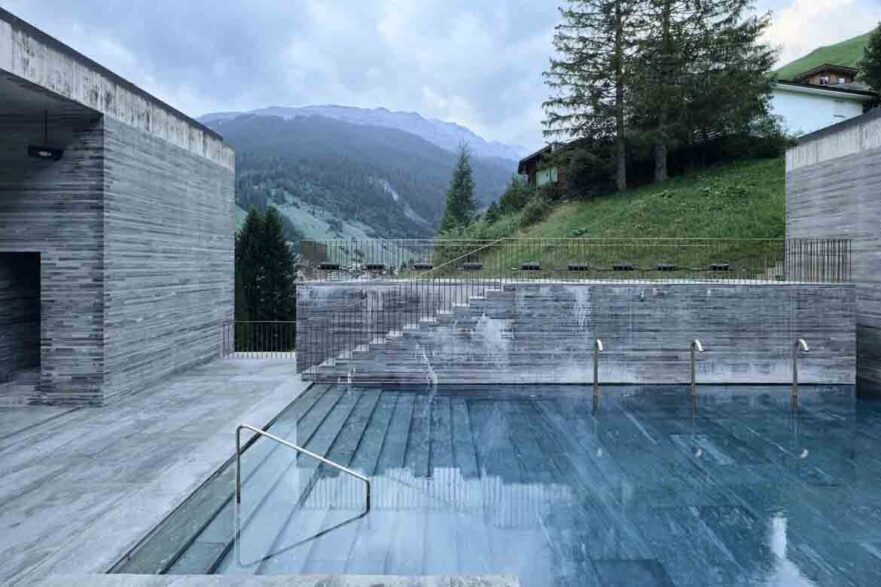 The dark stone composition gives it a raw and natural yet modern look which has enchanted all of the many guests who come to relax in the magnificent spa.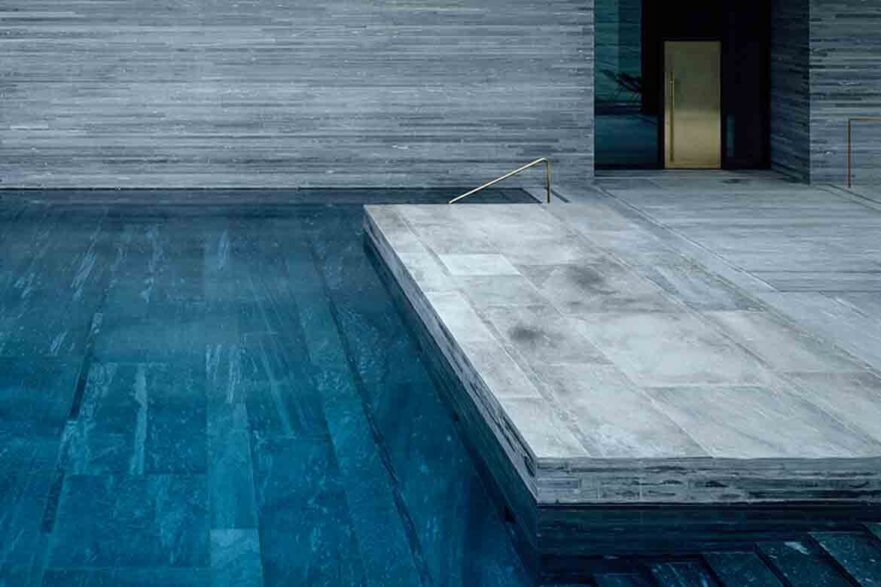 It has been internationally acclaimed and is widely considered a marvel of modern architecture.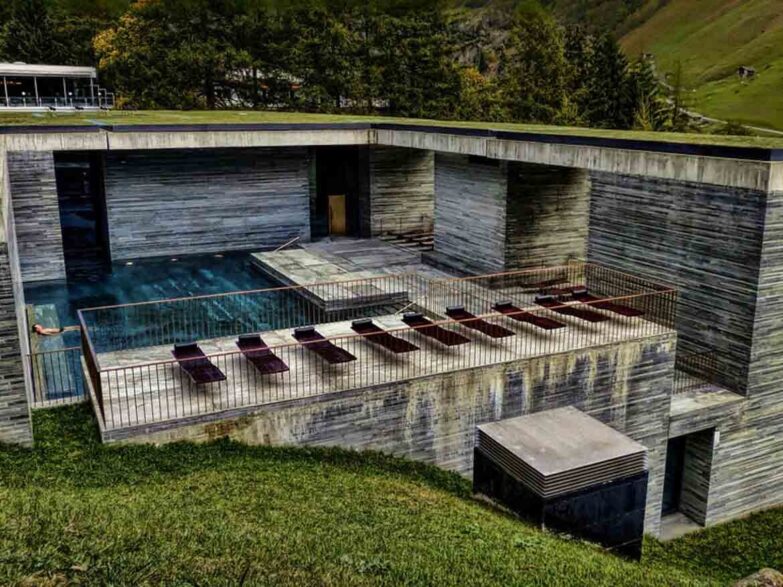 ---