What is the standard window size in Australia?
The standard size of a window depends on what type of window it is. In Australia, the most common type of window is a sliding window. Standard dimensions of a sliding window are between 60cm x 210cm and 61cm – 265cm.
Windows are designed to fit into the pre-existing openings of a home. Because of this, standard dimensions are very common. If the window will not fit inside the dimensions of an established window opening, it can be very expensive to widen (or shrink) the gap in the wall.
As such, paying attention to standard window dimensions when purchasing a window can save a lot of money in the long term. If your existing window opening is not suitable for the average window sizes Australia, fret not; many window suppliers will provide custom made window options that can help you find the perfect fit. Custom made windows are more expensive than average windows, but if your window opening has unique dimensions then choosing a custom made option will save you having to renovate the wall to fit a different window frame size.
Much like standard door sizes, standard window sizes very greatly from country to country. There are a number of noteworthy differences in design between UK windows and their Australian counterparts. For one, almost all Australian windows will have fly screen to prevent bugs from entering the home if the window is open for air. Generally speaking, Australian windows are larger than overseas windows (especially the UK). This trend makes sense when you remember that on average Australia has the largest bedrooms in the world and the largest houses in the world.
Parts of a window frame diagram: Standard window sizes chart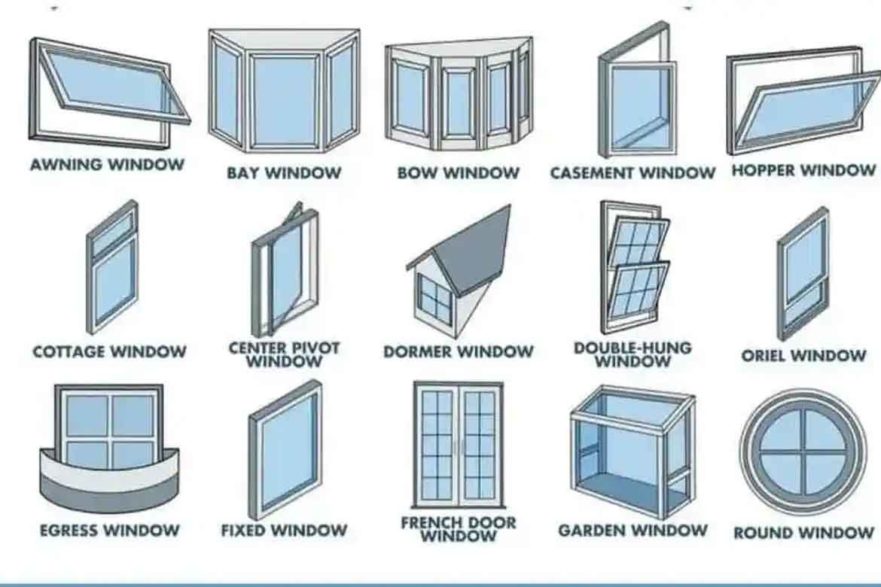 Above is a list of the different types of windows that can be commonly found in the home. Window types are greatly varied not only in dimensions but also shape, style, and functions that they perform. For instance, sliding windows operate very differently to push windows.
There are numerous different configurations and possibilities for how to fit a window. Here are some of the most common window heights, widths and styles to help narrow down your options.
Australian standard window sizes in metres
10. Full height window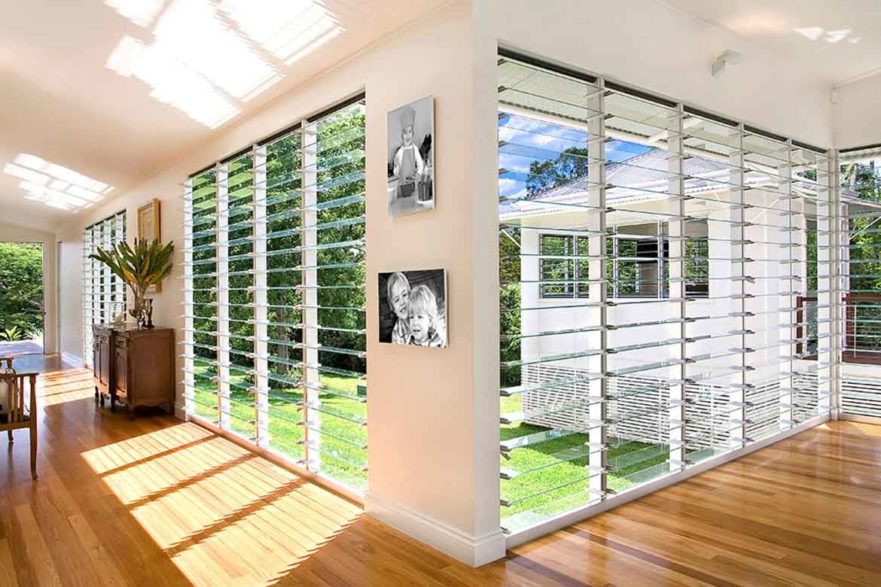 A full height window is most common in homes with tall ceilings, impressive views, or apartments with no balcony space. Full height windows are also known as floor-to-ceiling windows, a name that they clearly live up to.
Standard dimensions of a full height window are between 2.4 – 3 metres tall and will span the width of the room. There will often be a gap of about 3 feet from the floor, and 18 inches from the ceiling.
9. Awning window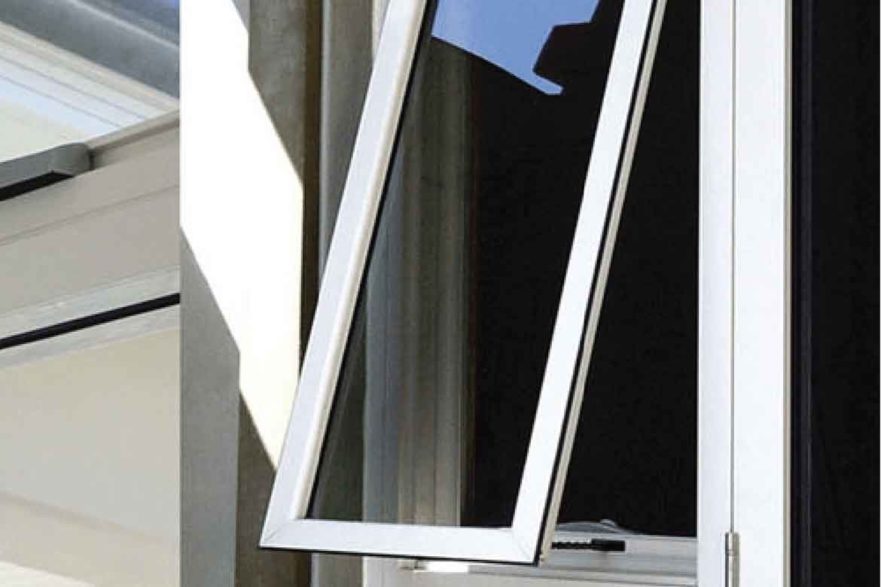 An awning window has a hinge at the top and opens from the bottom. This is particularly popular in areas that see a lot of wet weather, because the awning creates a sort of canopy that will block the rain from falling directly into your home.
Awning windows come in a huge variety of shapes and sizes because they are so versatile. Awning windows can be stacked next to each other to create a wall of awnings, or left on their own as a sort of picture window. Standard awning dimensions for an individual window are usually between 5 inches – 4 foot wide and 1 foot – 7 feet tall.
8. Wideline windows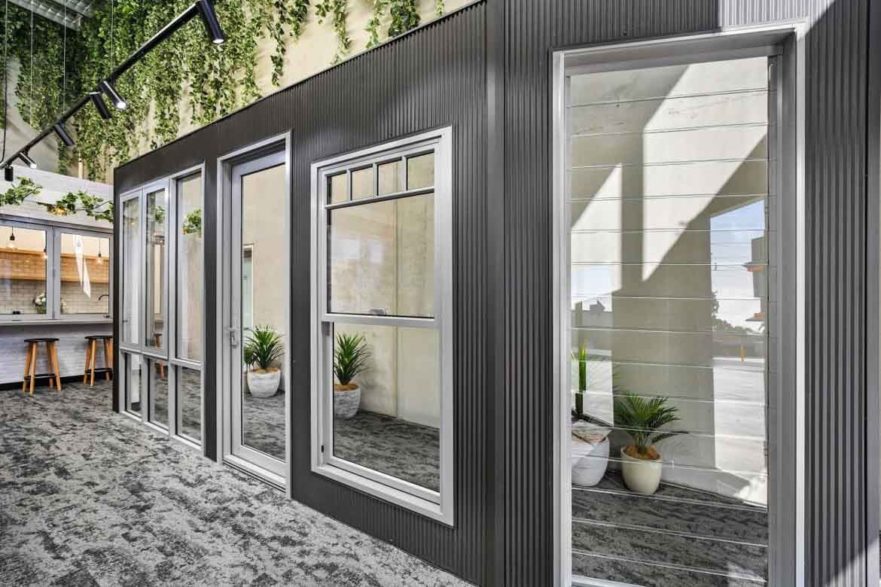 Wideline windows is a window supply company with a number of helpful standard size charts. They provide specific information about the dimensions of all of their window types including sliding, awning and double hung windows. Wideline also provide internal and external doors, with comprehensive sizing guides attached. Read here for more.
7. Long narrow window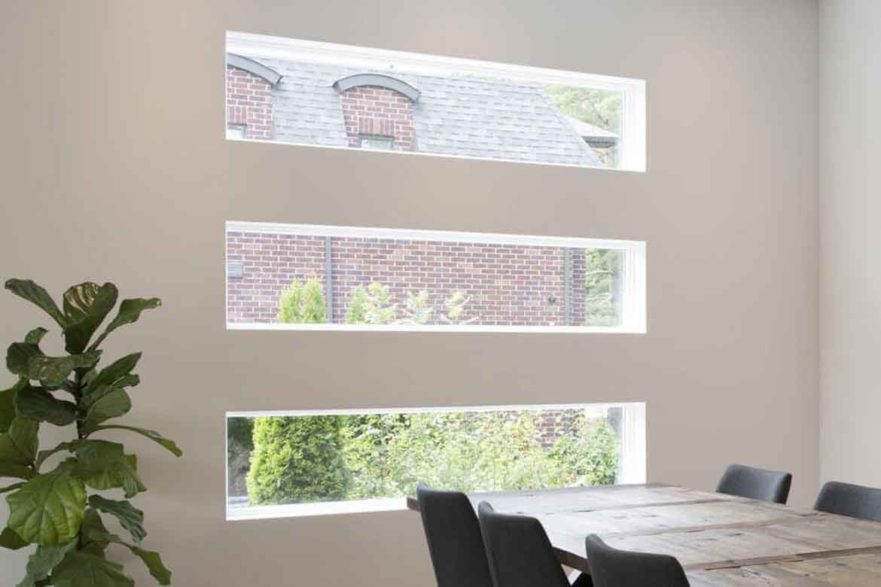 Long and narrow windows – also known as highlight windows – are contemporary, stylish, and sure to catch the eye. They are also versatile – long and narrow windows can be fixed horizontally or vertically.
They have an accentuating effect that gives the design of the room a sense of elegant structure. There are no standard dimensions for long narrow windows and they will usually be planned by the architect of the house rather than added post build.
6. Bedroom window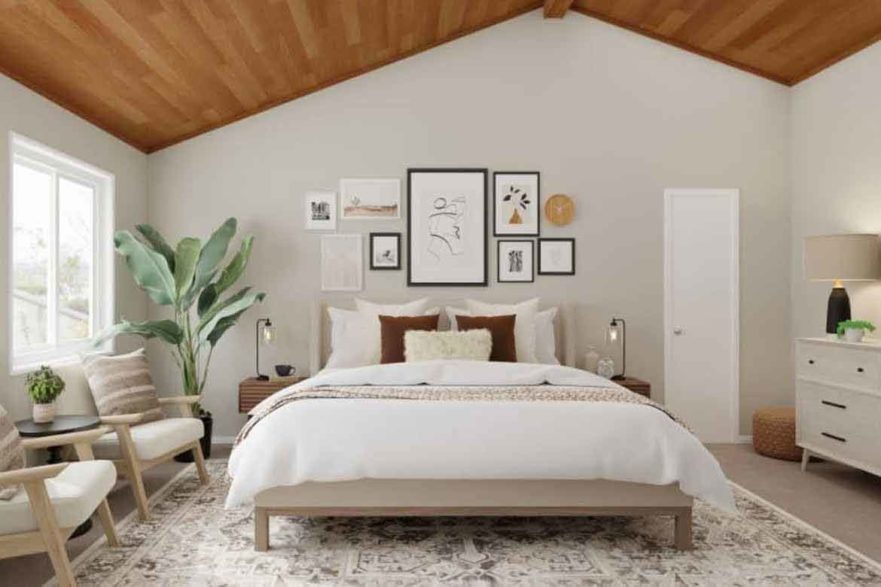 Bedroom windows are a specific type of windows. Unlike kitchen or living room windows, the goal is not always to get as much light as possible, because that might impact sleeping. They tend to be smaller than windows in communal areas, usually around 24 inches by 36 inches.
5. Aluminium window sies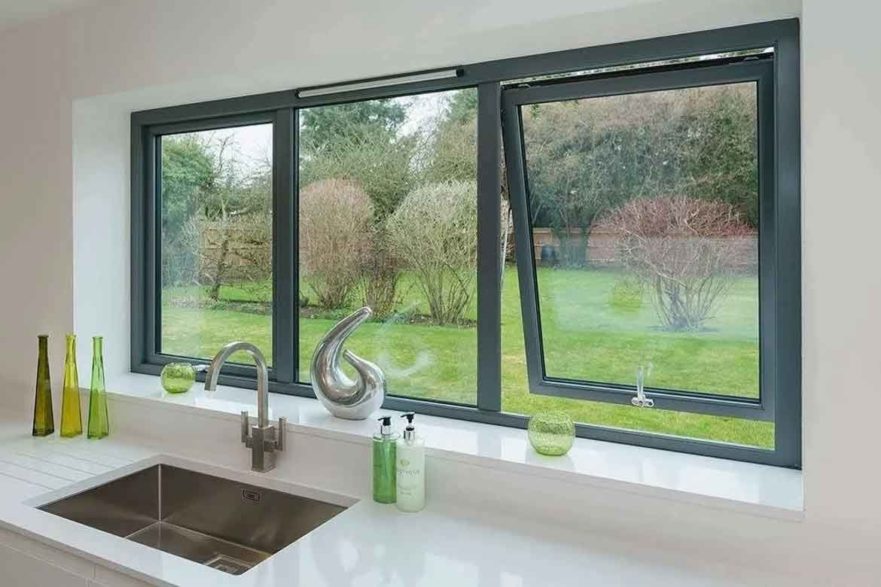 Aluminium is strong, affordable, and easy to maintain. The most common window size is 24 x 36 inches; this holds true for aluminium windows. Read more here about Wideline's aluminium range.
4. Fixed window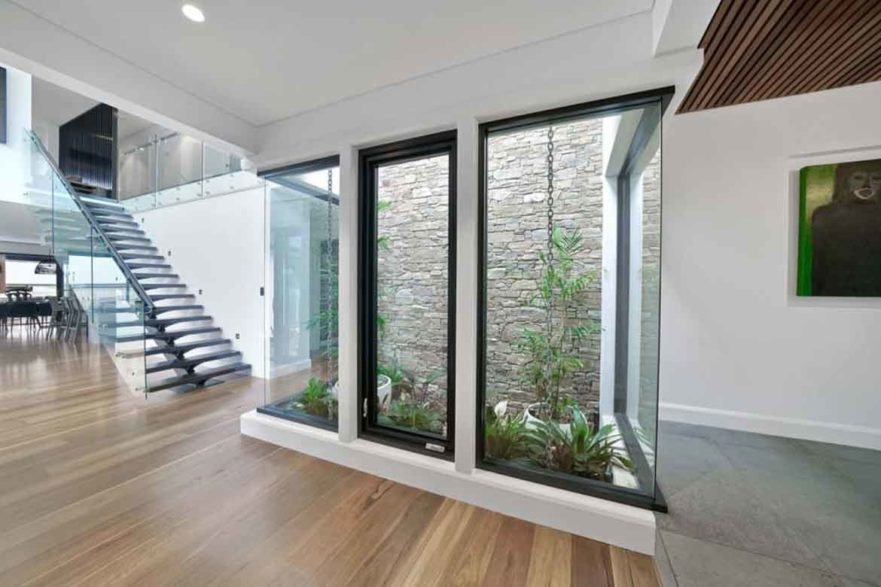 Fixed windows are also known as picture windows. This is an appropriate name because essentially all they do is allow you to glimpse the outside from indoors. Fixed windows do not open.
They have other practical benefits such as filtering natural light or maximizing the view of outside. Fixed windows are usually fairly small (around 2 ft high and 3ft wide) but it is possible to find fixed windows up to 8 ft wide and 5ft tall.
3. Small window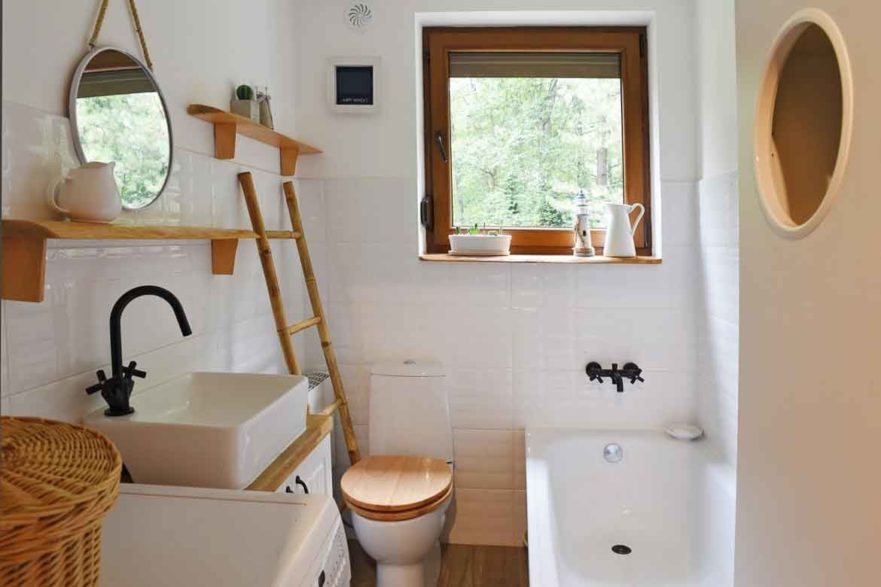 The smallest windows are usually found in bathrooms. This is because bathroom windows tend to be for ventilation only (and perhaps a bit of light) to protect the privacy of the bathroom user. The average bathroom window size is around 36 inches wide by 24 inches tall.
1. Sliding window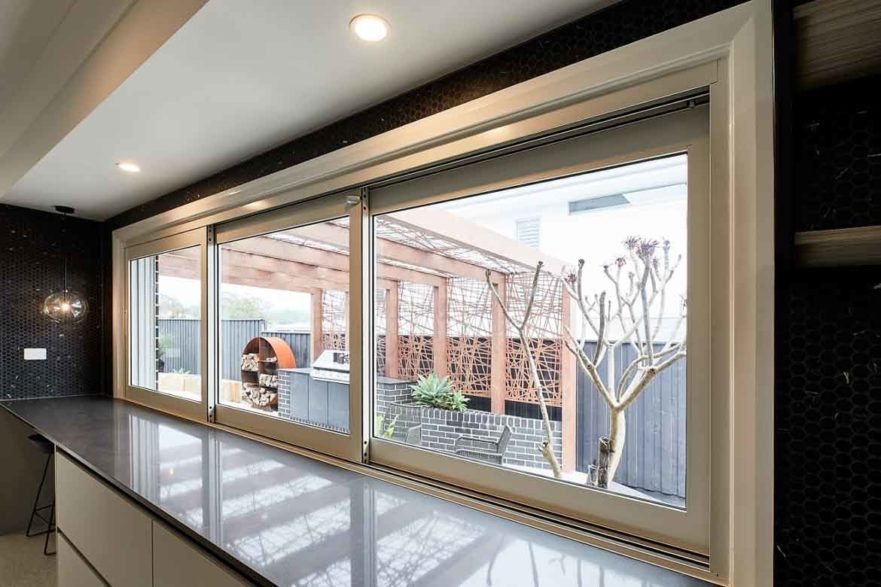 Sliding windows are the most common types of windows in Australia. Their standard sizing ranges from 60cm x -61cm to 2.1m x 2.6m.
---