The brief for this new family home was to create a clean, modern aesthetic utilising timeless, functional finishes while bringing in warmth of natural elements. The result is a breathtaking combination of bold and varied finishes inspired by the sturdiness and texture of natural stone while catering to the engineering constraints of building a multi-level dwelling.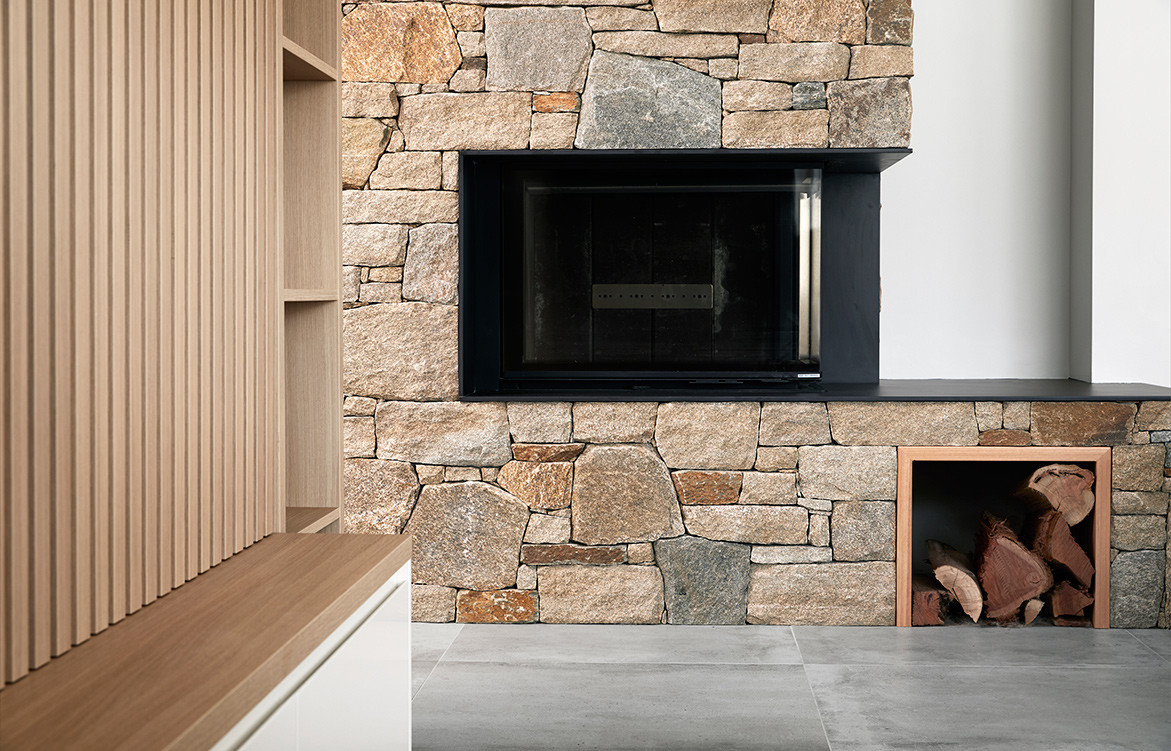 The clients' request for stone within the master bedroom – located on the upper levels of the residence – presented weight issues for the design. Though this was nothing Webber Architects were unable to overcome. Out of this challenge came the spectacular feature wall made from Earp Bros' Wood Wall Pure.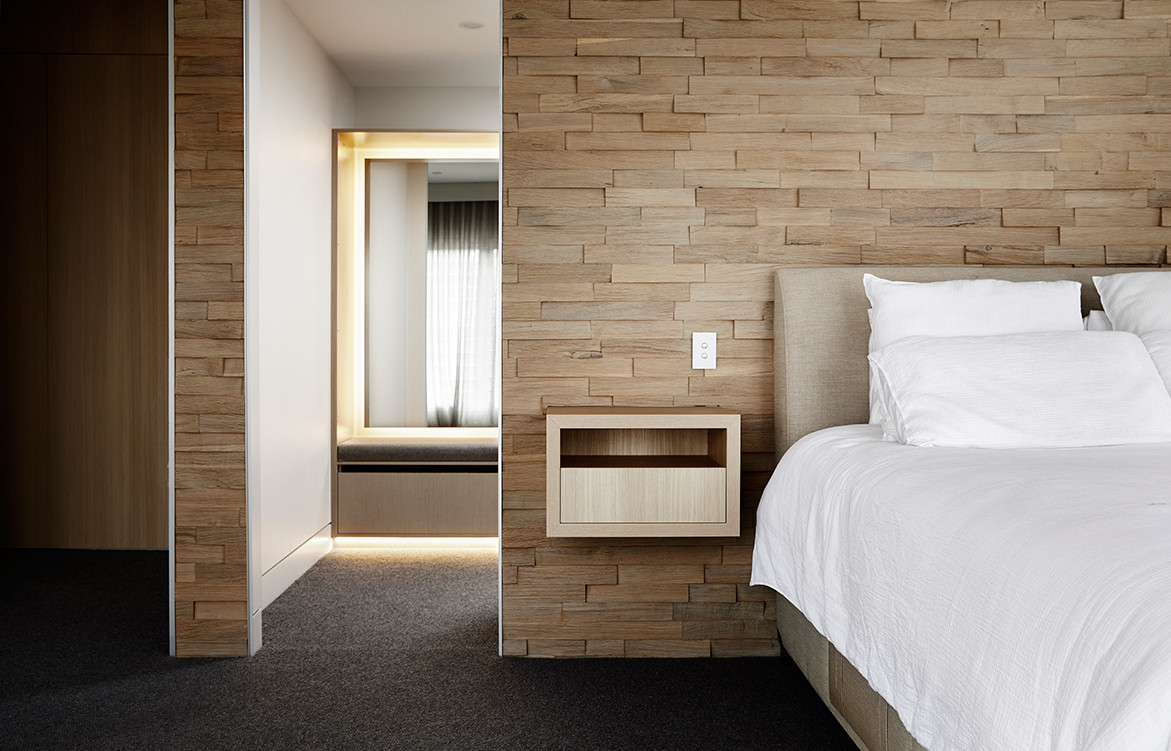 "The soft patina of the tumbled wood, arranged in a layout reminiscent of stacked stone was able to… provide a warmth that linked to the use of timber throughout other areas of the home", says the team at Webber Architects.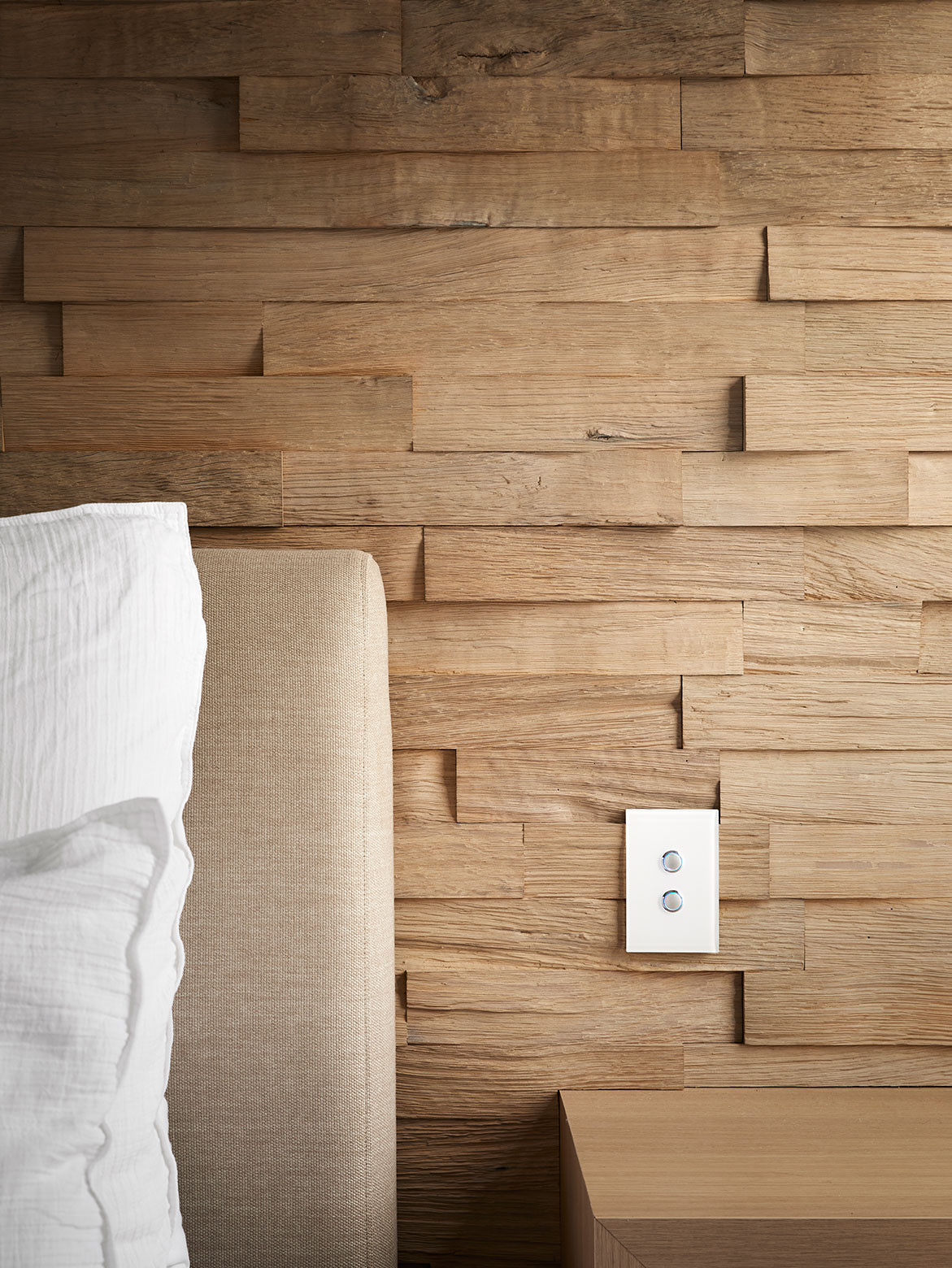 Also aiding in keeping the weight of surfaces down while keeping the use of natural materials up is the considered application of Earp Bros' Airslate Kashmir on the wall surrounding one of the fireplaces. Spanning a vast 1200 x 2400mm in surface area yet reaching a maximum of 4mm in thickness these natural stone sheets are extremely lightweight, flexible and quite frankly an ingenious product.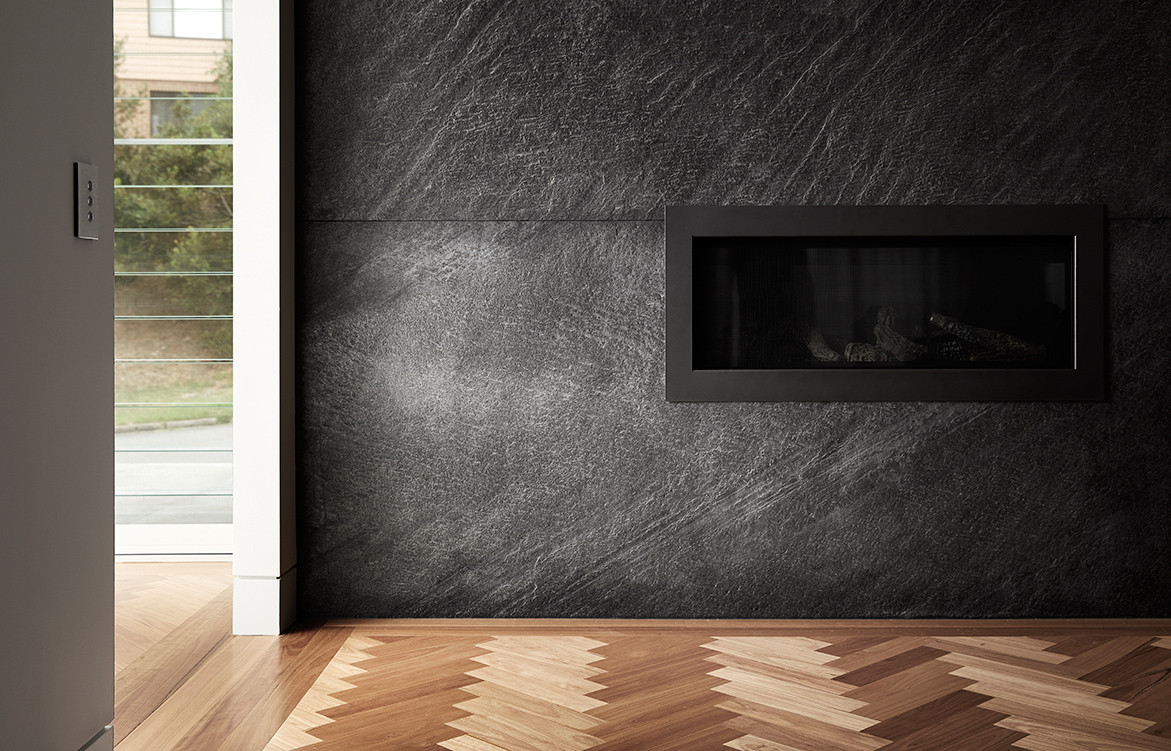 Absolute cohesion and flow indoors-through-out is achieved with the use of large format concrete look tiling throughout the interior and exterior living areas as well as all bathrooms. Due to the ability to select a number of formats within the one tile range at Earp Bros this look works flawlessly, giving the areas a sense of being wrapped in soft concrete tones while having the serviceability and practicality of a porcelain tile.
Earp Bros
earp.com.au

Photography by Alexander McIntyre Photography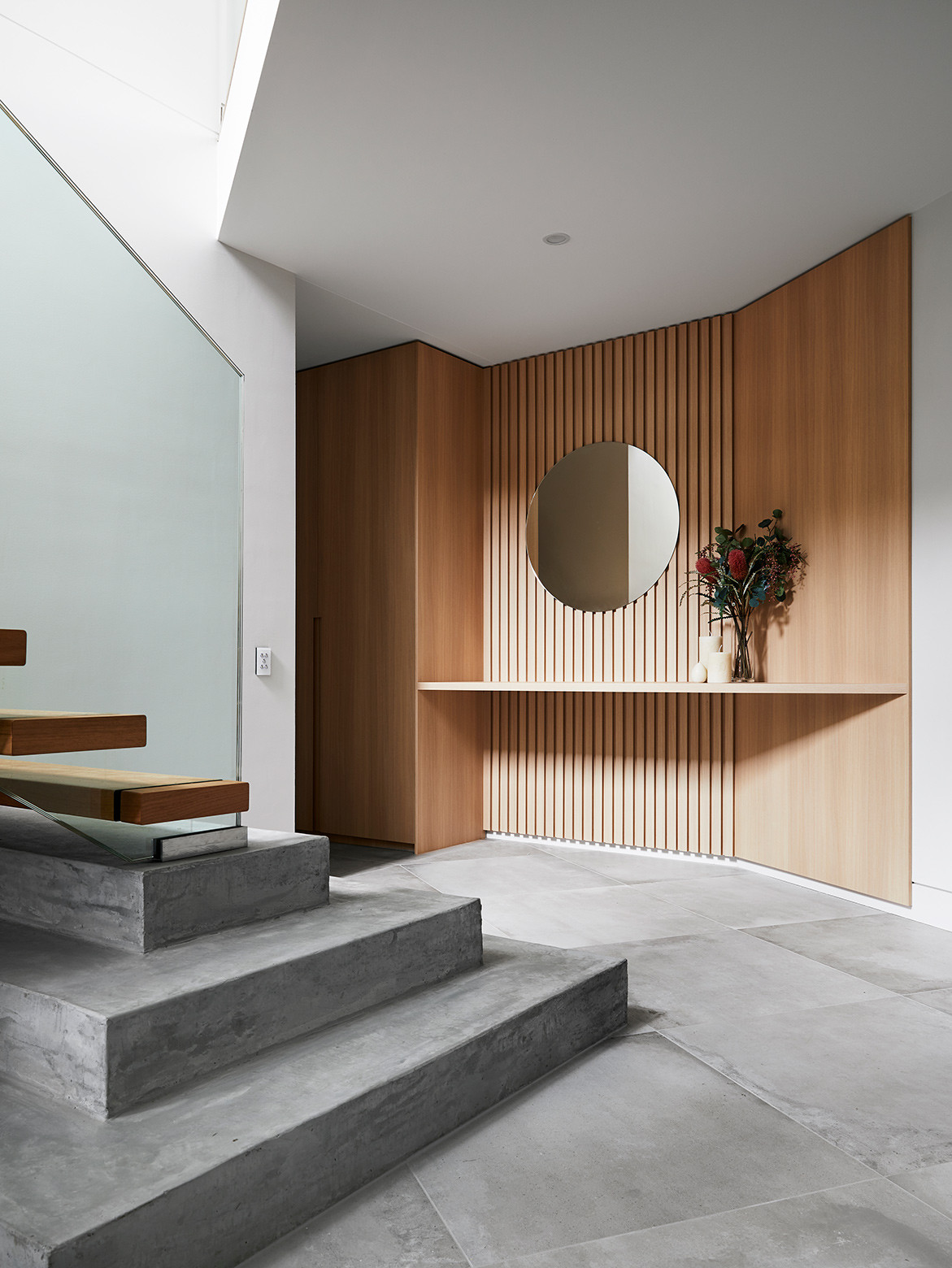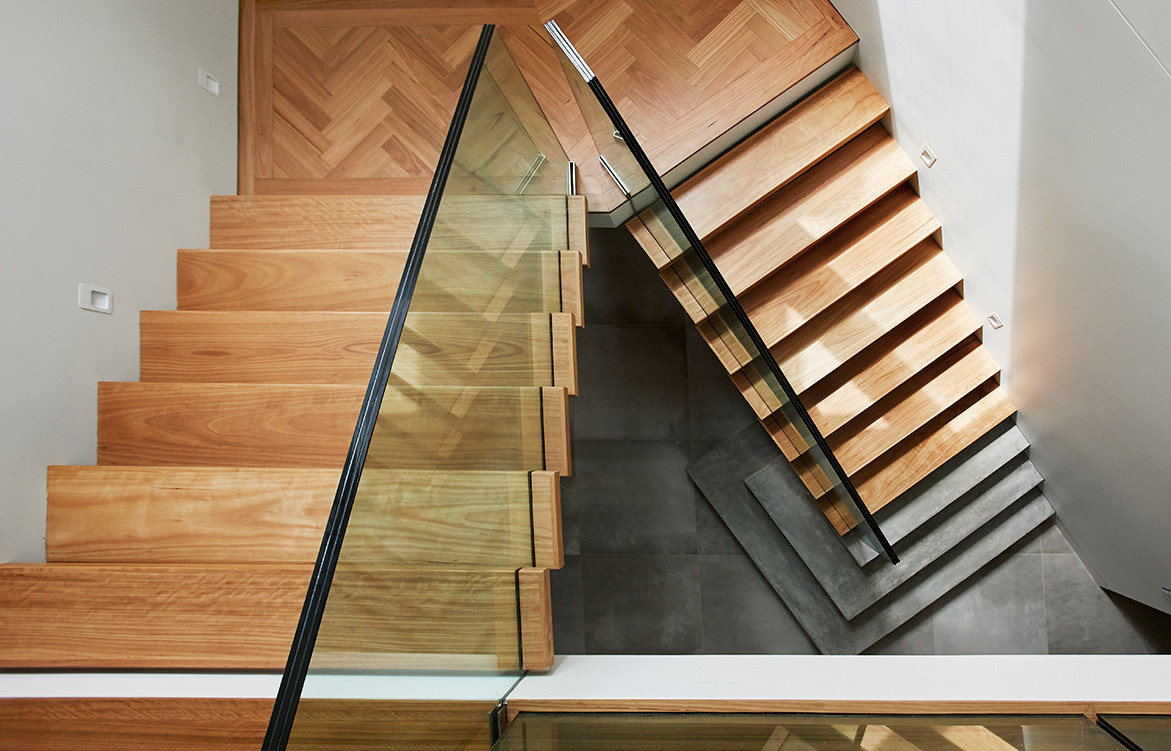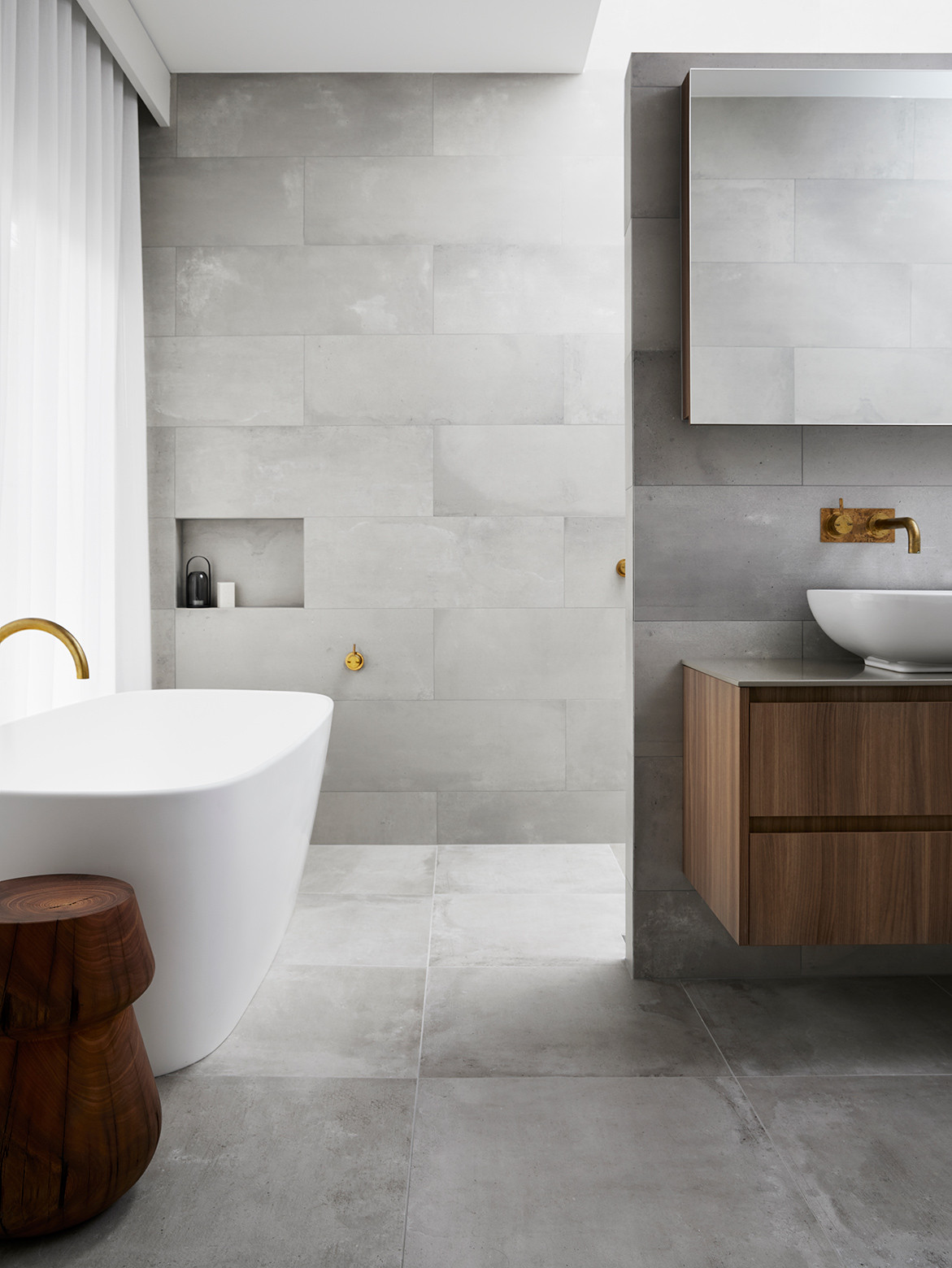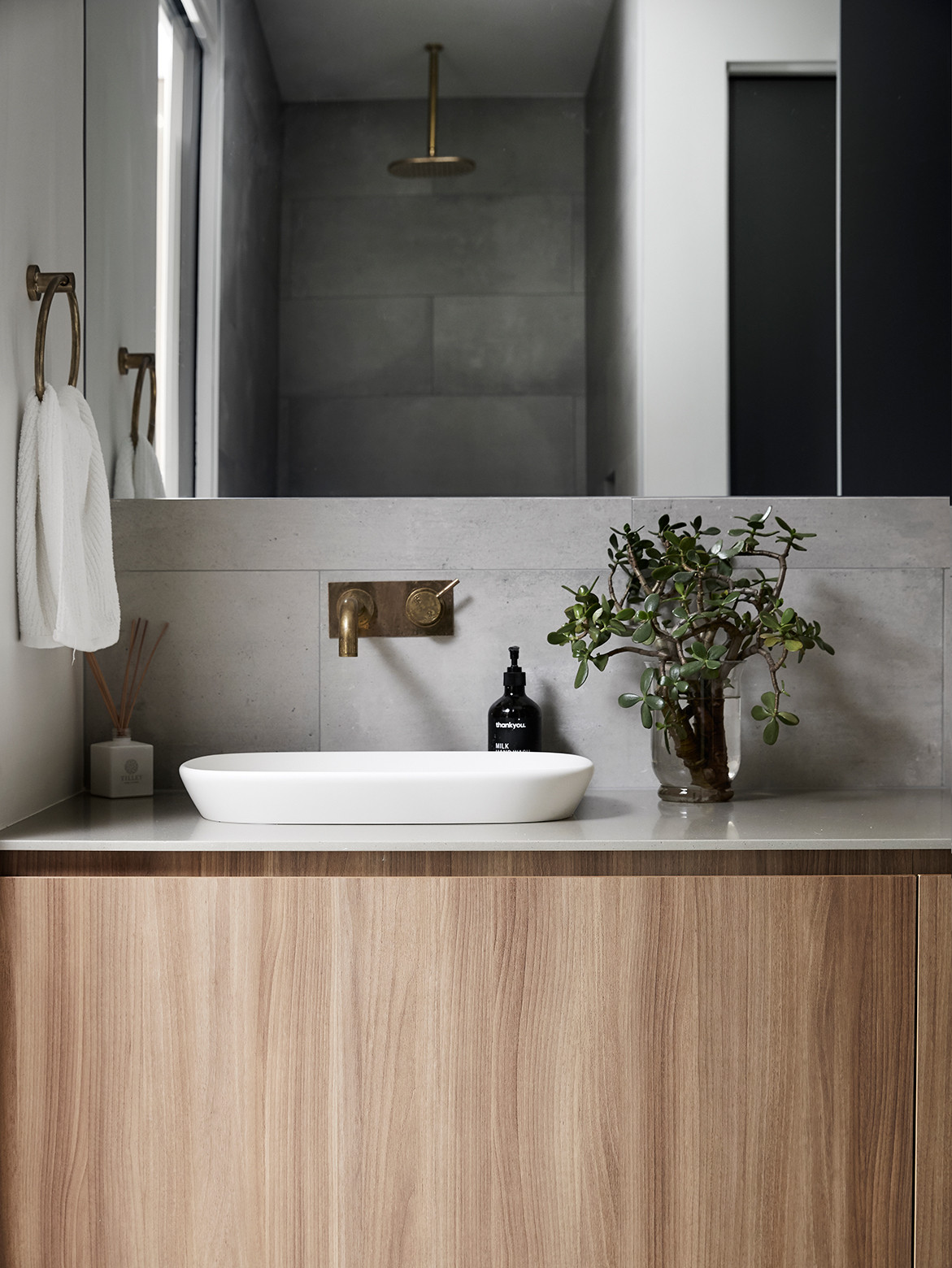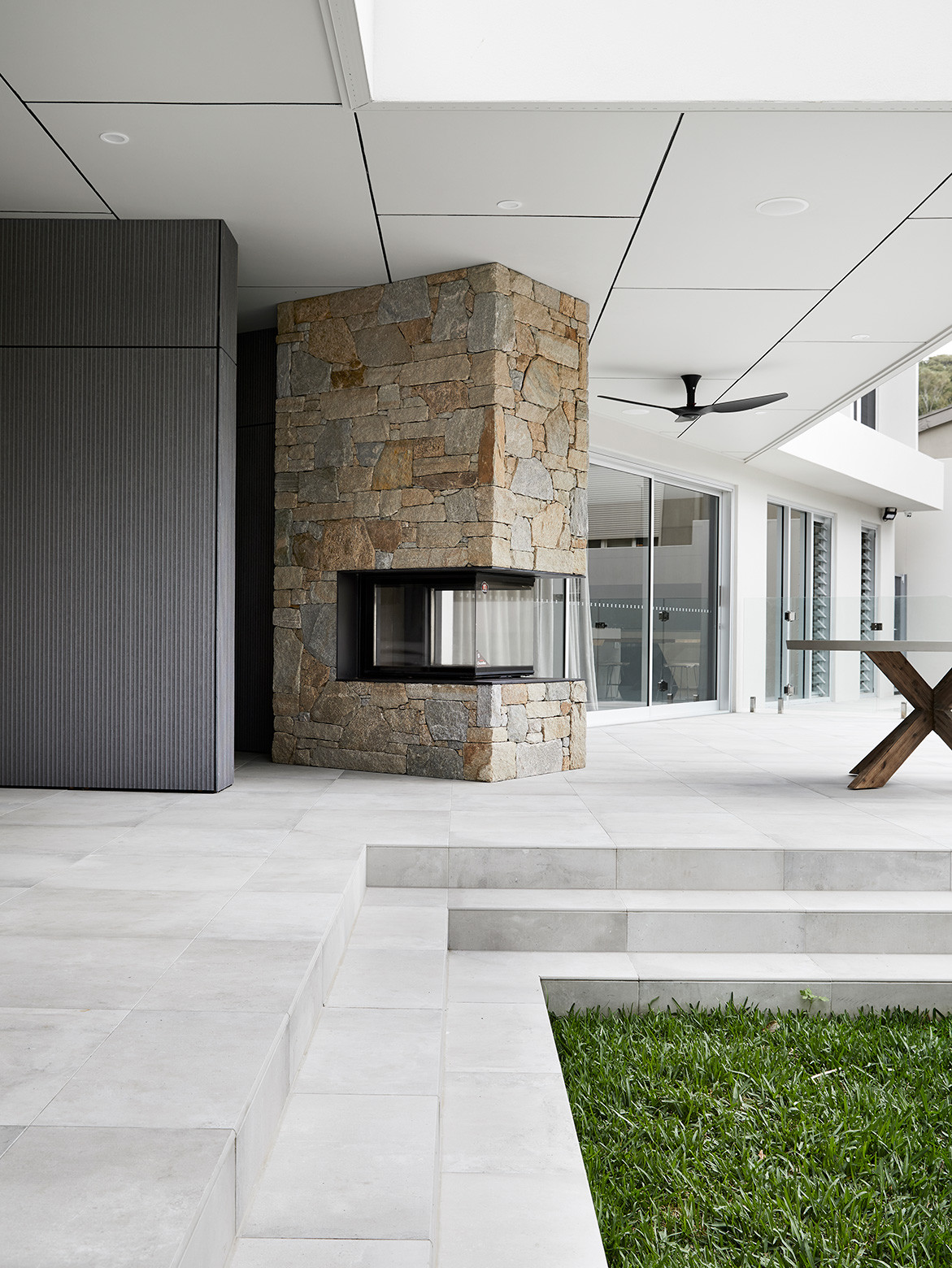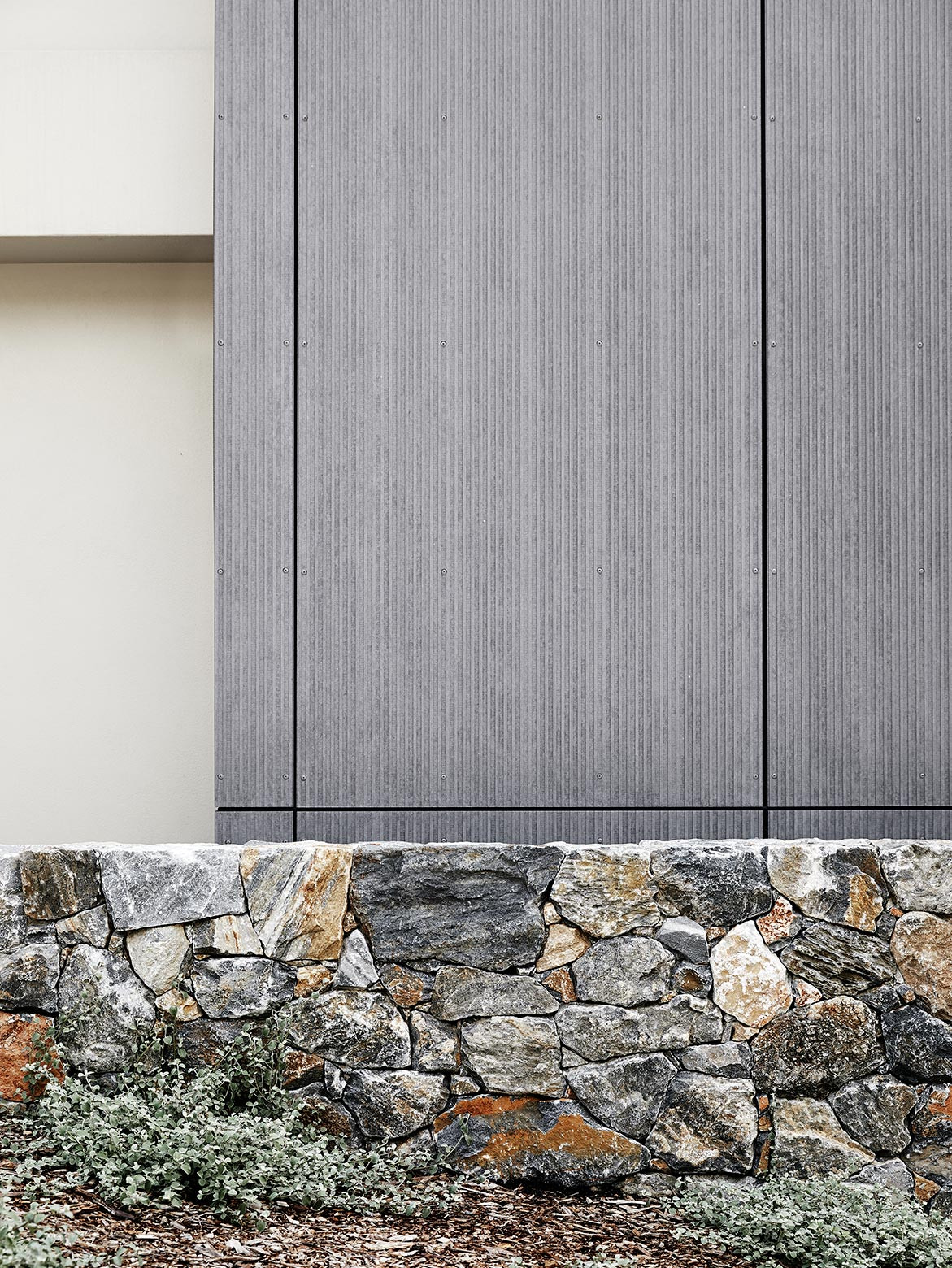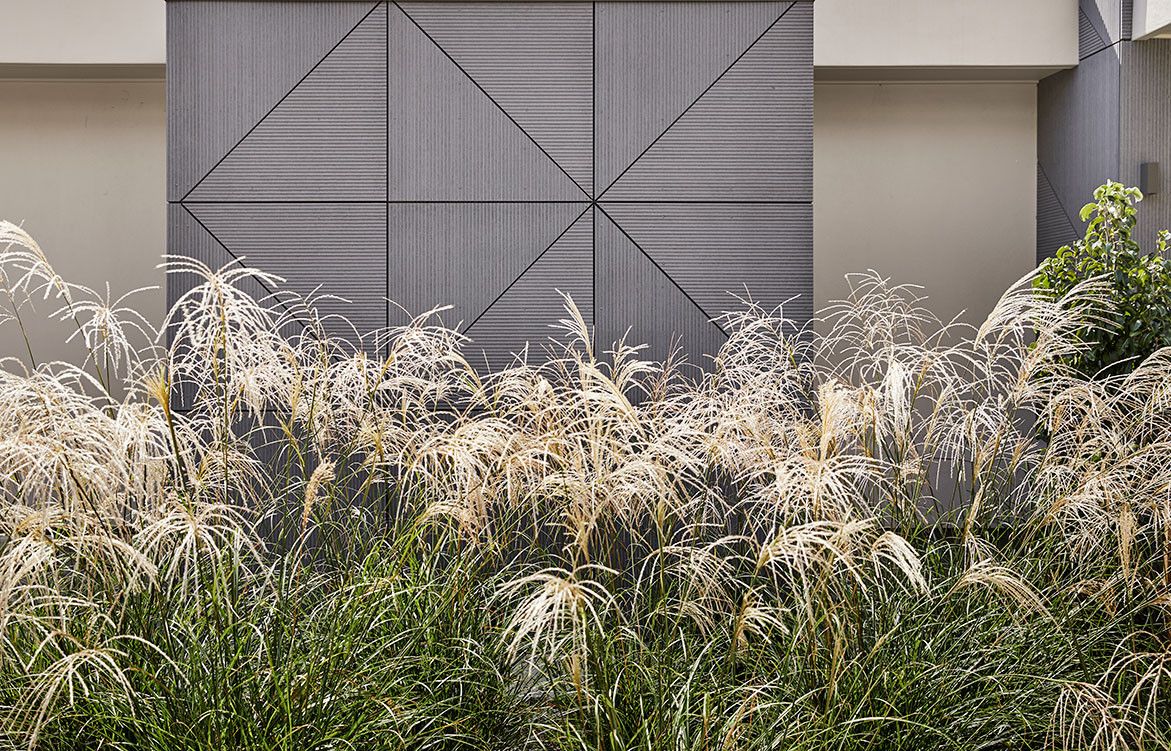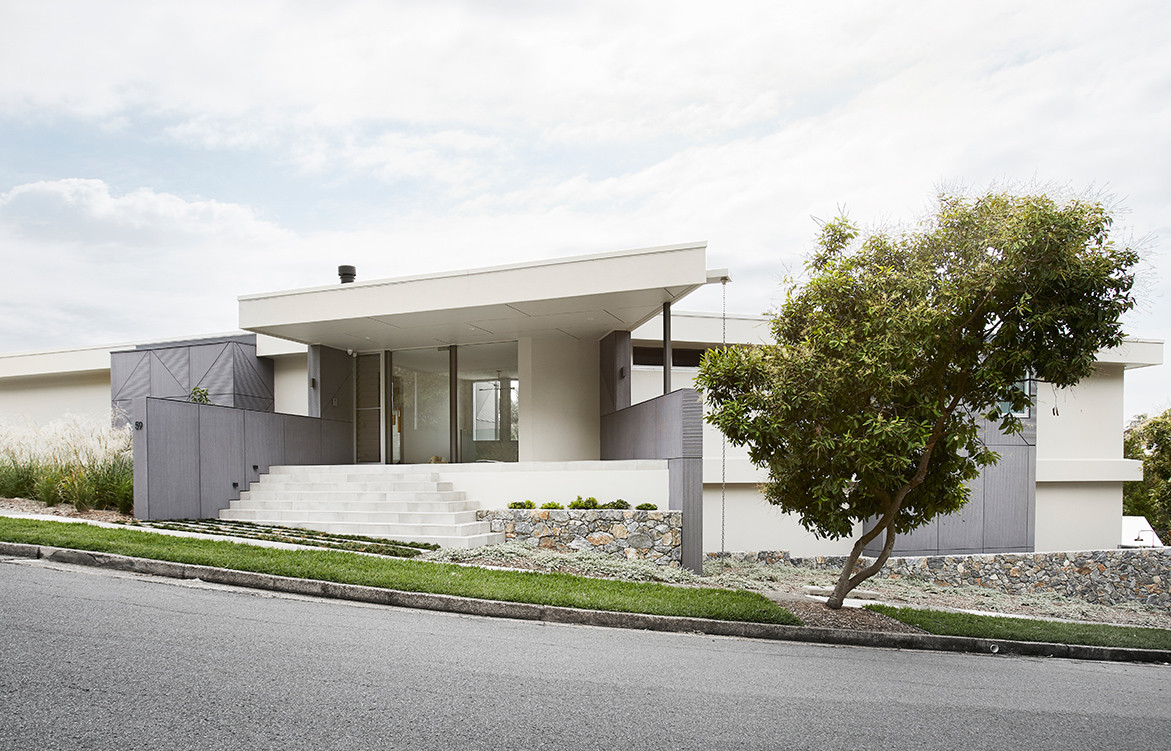 Tags: Airslate Kashmir, earp bros, Natural Stone, surface materials, Surfaces Design, textured finish, Webber Architects, Wood Wall
---