Fa-Setto rug from TSAR Carpets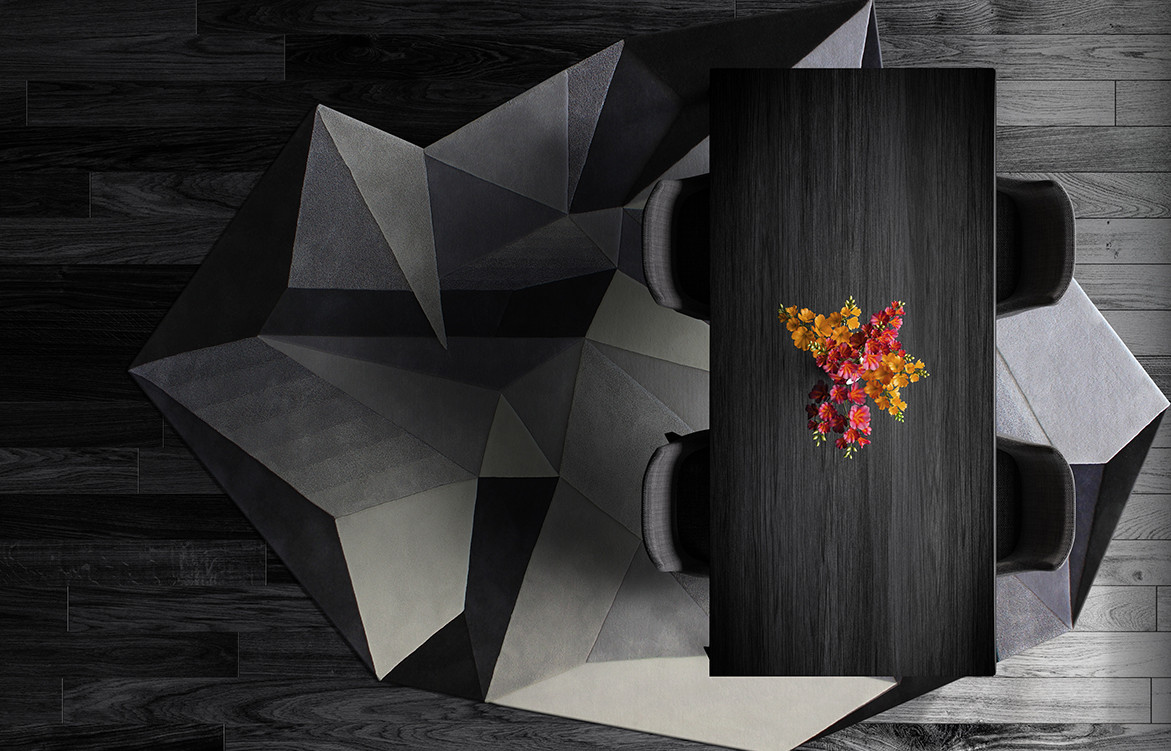 Inspired by the solidification of molecules formed over thousands of years, take shape in the form of crystals and gemstones; breathtaking multi-faceted forms, with magnificent colours and shapes. The Fa-Setto rug from TSAR Carpets' Phenomena collections explores the wonderful world of crystalisation, showcasing miraculous geometric shapes and diverse colours.
Opus Allegro Lithos Design tile from Artedomus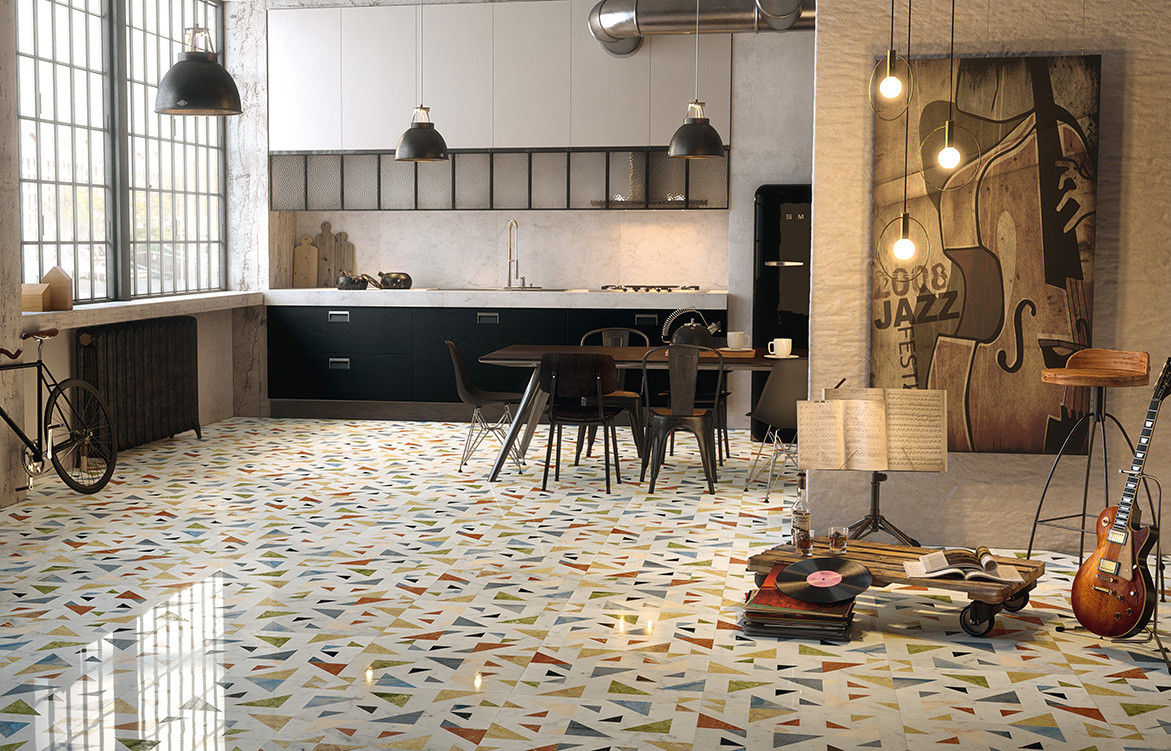 This breathtaking range of Italian quarried and designed natural stone tiles are highly unique and beautifully sculptural, turning a simple wall into a singular design expression. Renowned for its innovative approach to stone, Lithos Design combines precision industrial stone techniques and the art of inlay work.
Blooming Seadragon rectangle rug from Moooi Carpets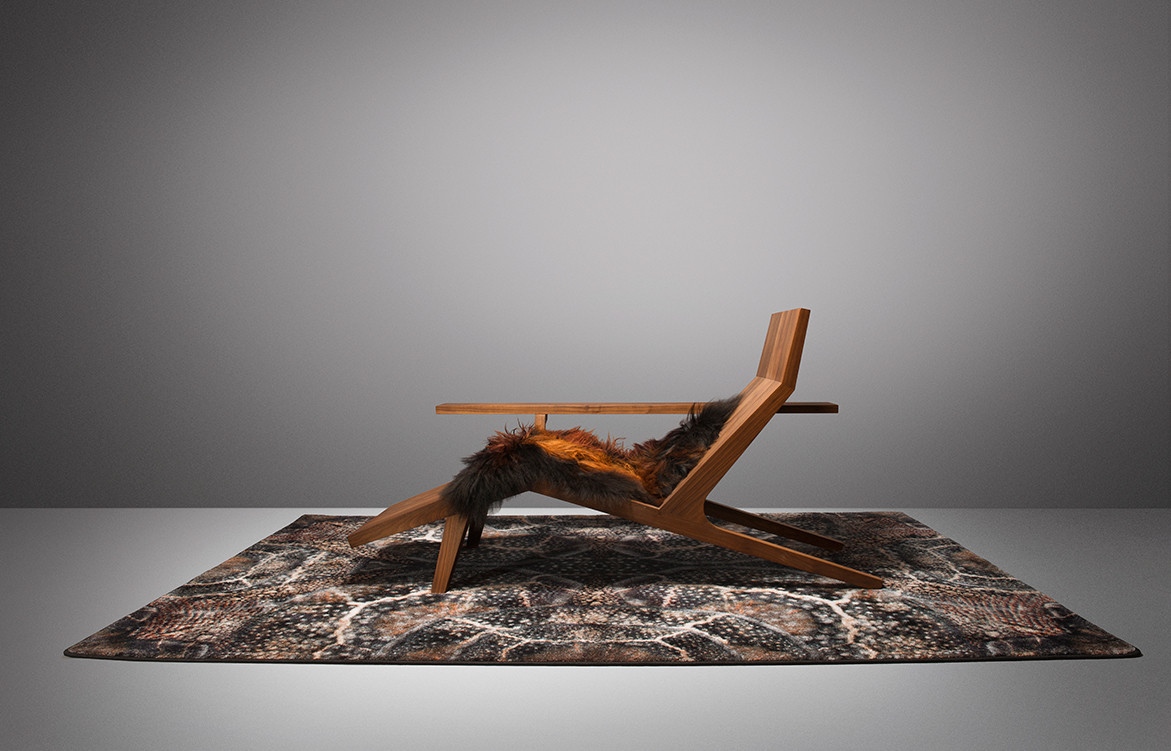 From Moooi Carpets' Extinct Animal Collection, and just like the Blooming Seadragon, this carpet has evolved a spectacular pattern of grey-blue droplets and organic-looking compositions set on a dark background. The ancient, almost alien-looking structure is decorated with fluctuating splashes of colour, like waves on the sand.
Gradient rug from Tappeti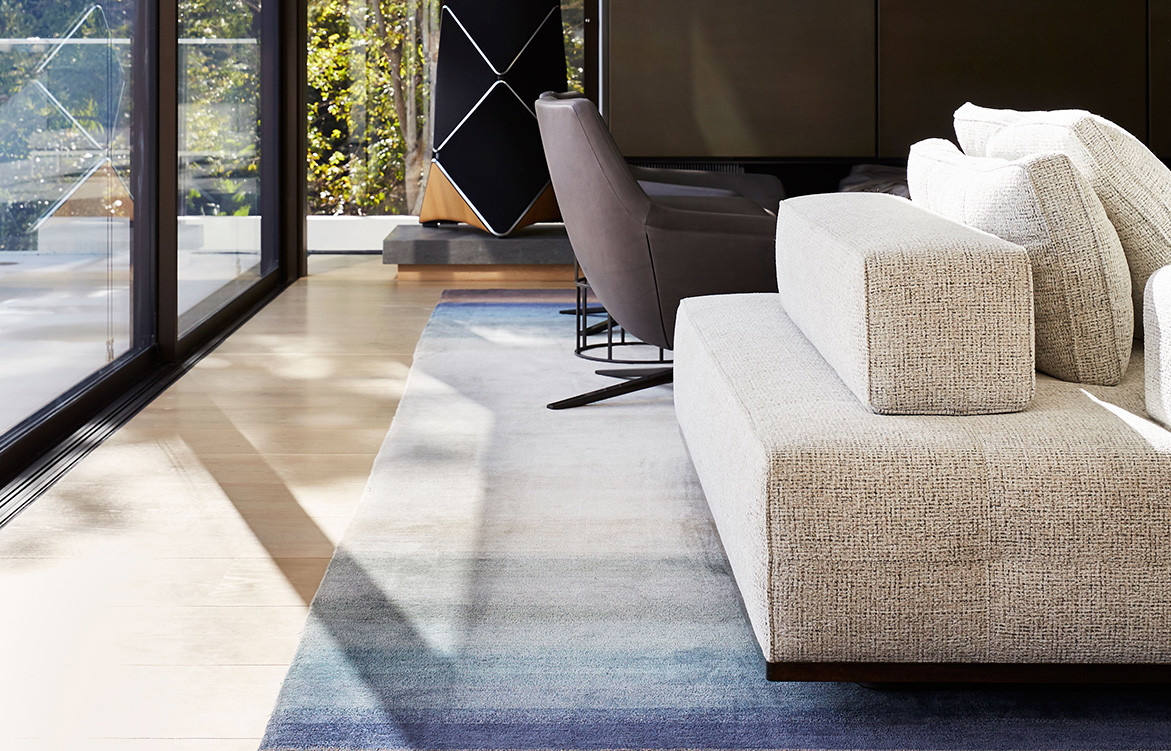 Tappeti, a world-class textile design firm located in Singapore and Australia, has been creating statements in luxury and creative expression since 2006. Inspired by the colour spectrum and the striking effect that can be achieved by blending contrasting hues, Tappeti has designed and manufactured a range of delightful gradient rugs for this unique residential project. Informed the space the rugs would inhabit, colours were carefully selected to reflect the property's stunning vista.
Oak floorboards from Tongue n Groove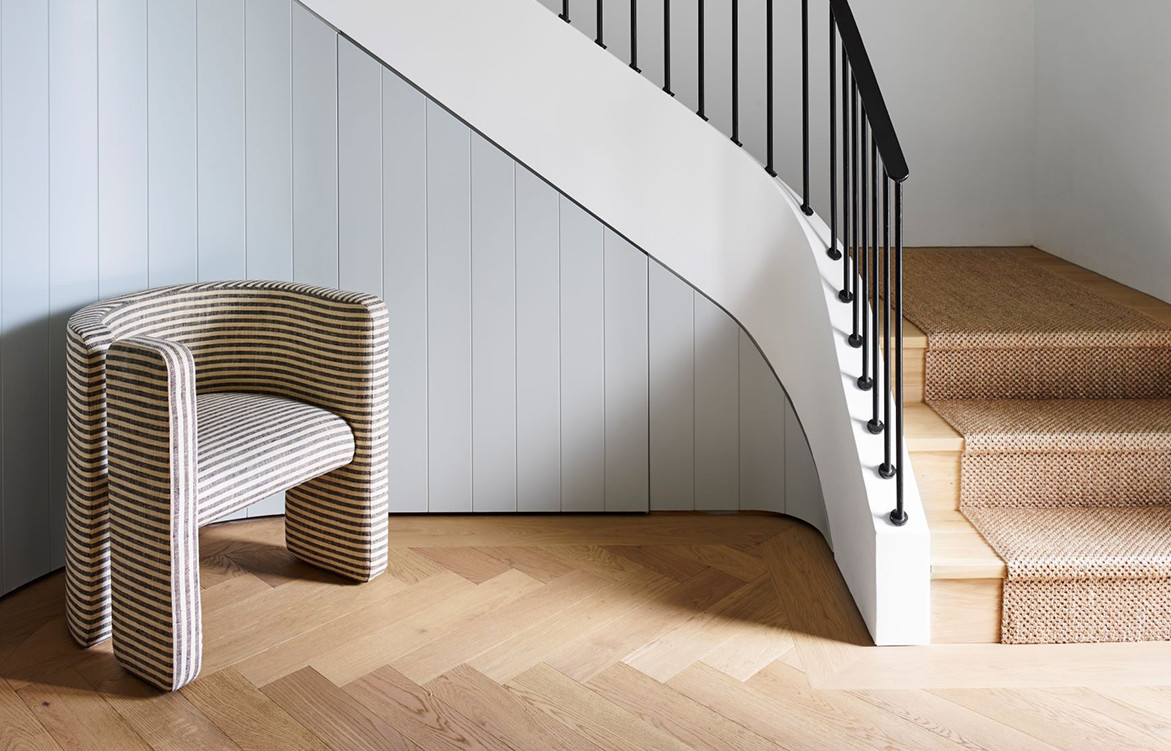 Tongue n Groove floorboards are comprised of 3 layers of solid European oak. Using state-of-the-art engineering methods, the layers are bonded together to provide exceptional stability and durability. Our unequalled solid 6 millimetre wear layer, allows you to re-sand the board as many times as a traditional solid timber floor.
Agra rug collection from Armadillo & Co.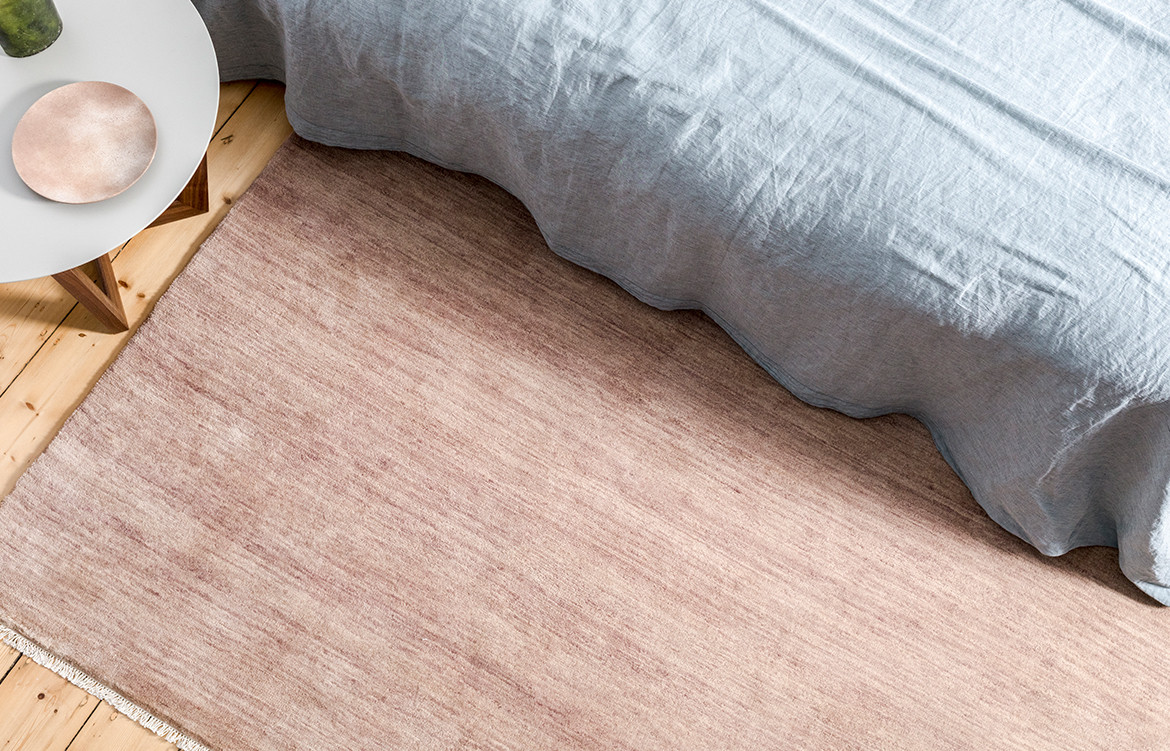 Armadillo & Co is excited to unveil an expanded range of ten nature-inspired hues in their award-winning Agra Collection, following the addition of four new colour options. From the earthy and organic to the vibrantly saturated, welcome to a colour suited to every style and occasion.
Terrace rug from Stylecraft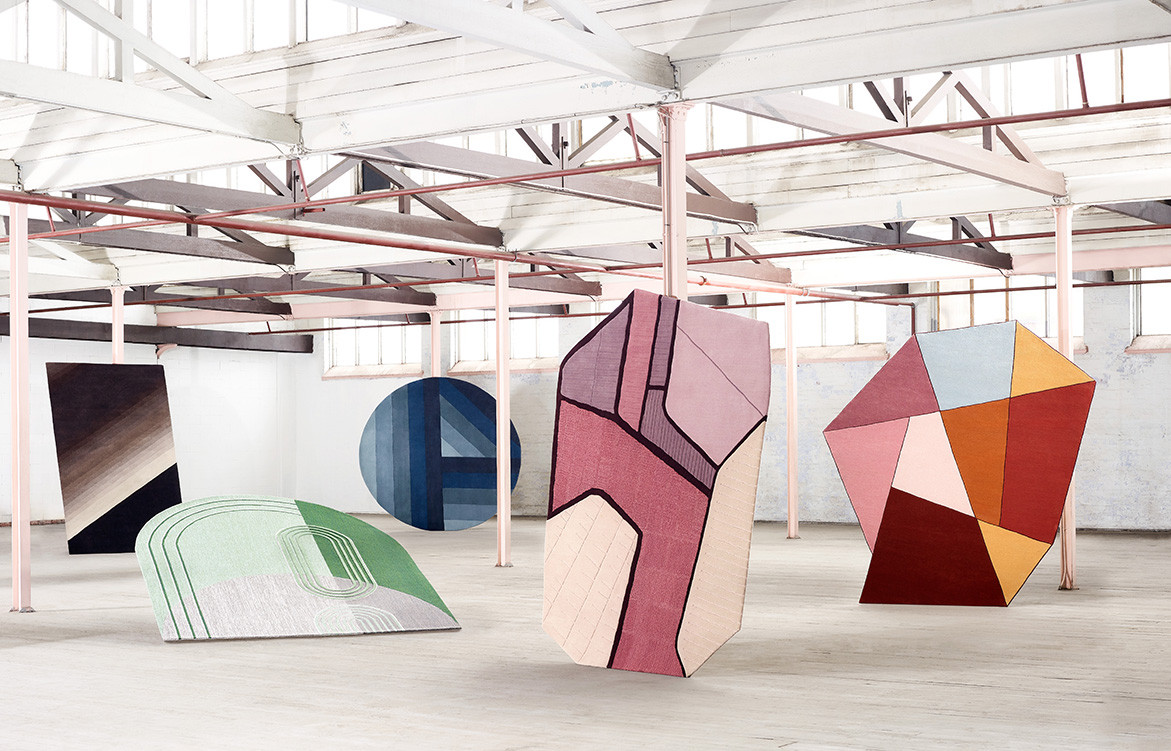 Drawing inspiration from the natural landscape, Helen Kontouris introduces the Terrace collection of rugs. Reflecting the organic forms created from maturing rice fields when viewed from above, various textures and pile heights have been used giving the rugs a unique tactile finish. Handcrafted in India utilising natural fibres including New Zealand Wool, the hand-tufted rugs are available in three colours including Smoulder, Blush and Moss.
Visioni rug from cc-tapis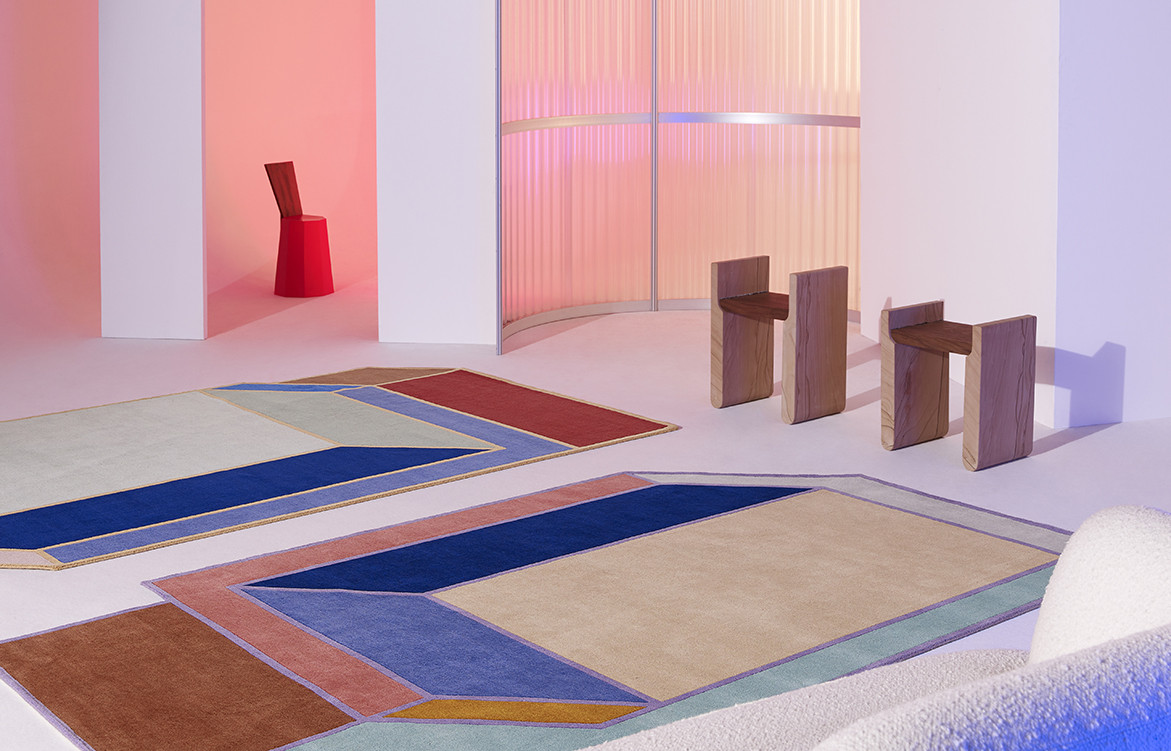 Spanish designer Patricia Urquiola brings her modern sensibility to Milan-based rug manufacturers cc-tapis on a series of handknotted rugs. Visioni consists of two rug designs with contemporary, abstract graphic patterns made using age-old techniques in Nepal. The rugs are made exclusively by hand out of colours and materials that respect the traditional production techniques while adding a modern spin to them. Now in a fresh 2019 colour palette.
---