Bathrooms and fashion are two things not commonly associated with each other. Fundamentally, they represent quite disparate facets of the human psyche – one is for facing the world as our most fabulous selves; the other is for moments of solitude and reprieve from it. Even so, bathroom design has come a long way in recent years.
Since stepping up to the valued role of personal sanctuary within the home, the design of bathroom spaces has come to bear a new kind of significance. The clinical austerity upon which these once-hygiene dedicated spaces were typically designed will no longer do. Contemporary bathroom design is measured against new ideals – the pinnacle of which is a harmonious marriage of your personal fashion-flair and the tranquil atmosphere of a day-spa.
Always hot on the pulse of brewing bathroom design trends, antoniolupi, is renowned for its consistently innovative, unique and fascinatingly beautiful bathroomwares. And with the recent releases of Binario, a formidably stylish bathroom vanity; and Gessati, an equally modish Carrara marble basin, the Tuscan brand has done it once again. Drawing inspiration directly from the fashion trend that never fades – the pinstripe –Binario and Gessati by antoniolupi are symbolic of timeless elegance and Italian craftsmanship.
Binario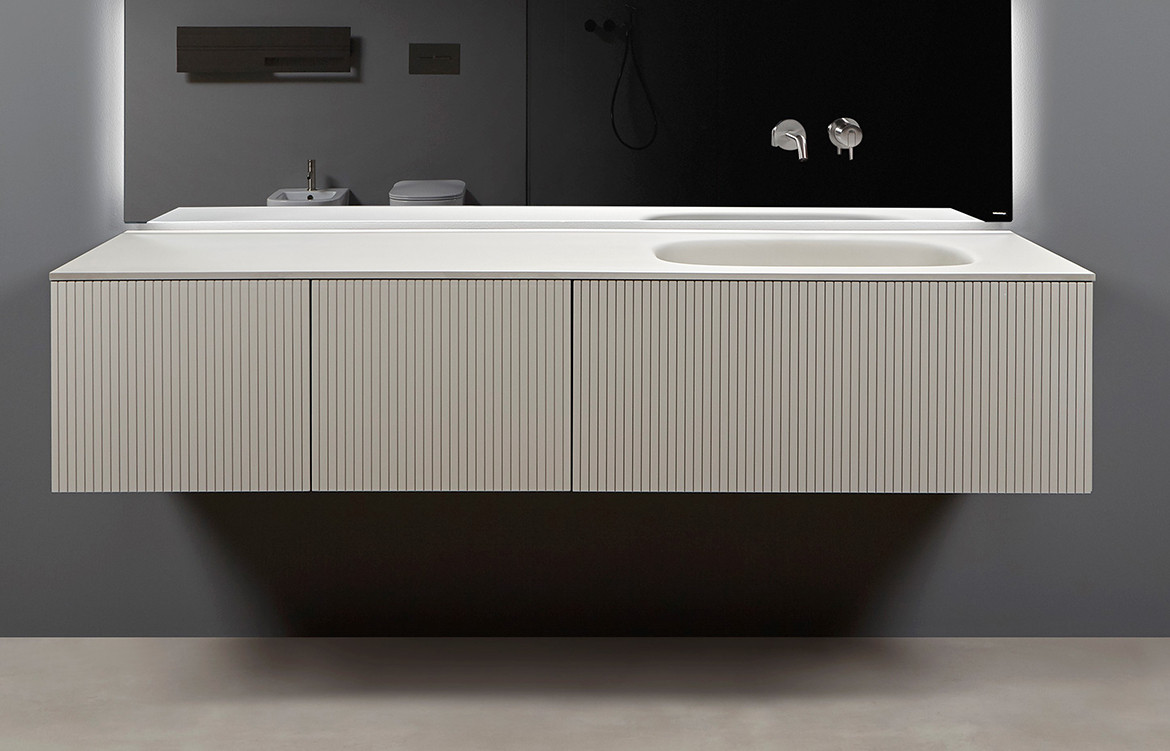 Binario is the collection of furniture, designed by Nevio Tellatin, with an essential image and clean lines, as is the style of antoniolupi. An important graphic sign that becomes a geometric decoration to enhance the materiality of the surfaces and enhance the volume of the containers. Parallel lines like rails engrave the fronts of and the sides, giving three-dimensionality to the surface and dressing the piece of furniture with a "pleating" that visually lightens it.
Gessati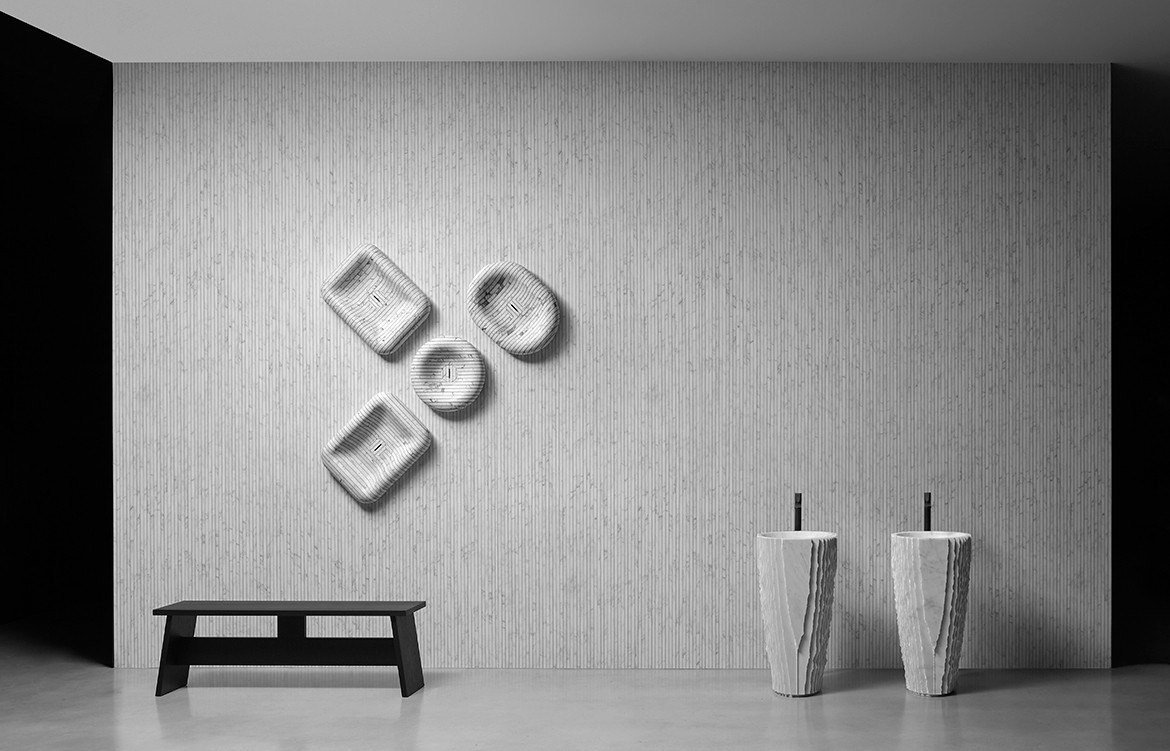 Round, oval or square, Gessati brings energy and personality to the bathroom, thanks to the parallel lines that run on curved surfaces to define new perspectives and directions.  A soft and sinuous volume with enveloping lines obtained by combining 1 or 2 cm of Carrara marble sheets glued together by means of a colored resin. The extraordinary personality of marble and its infinite chromatic variations make each sink unique and unrepeatable.
antoniolupi

Enquire via email or visit www.antoniolupi.it
We think you might also like the Vortice basin by antoniolupi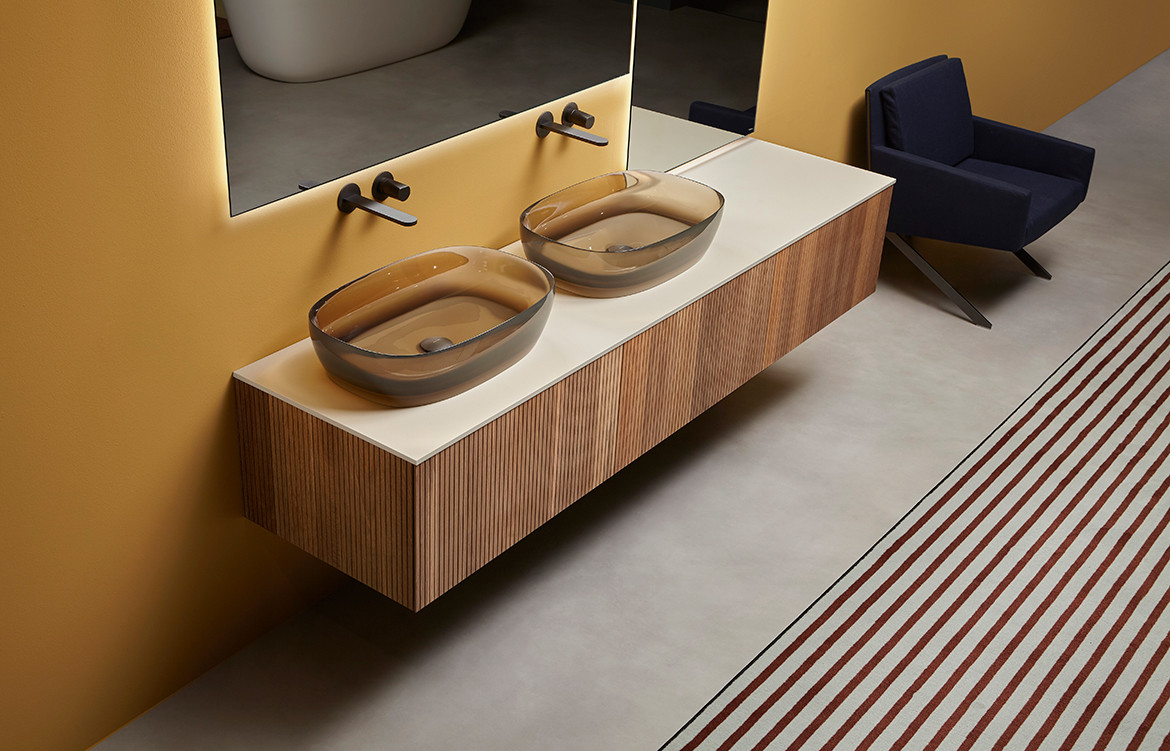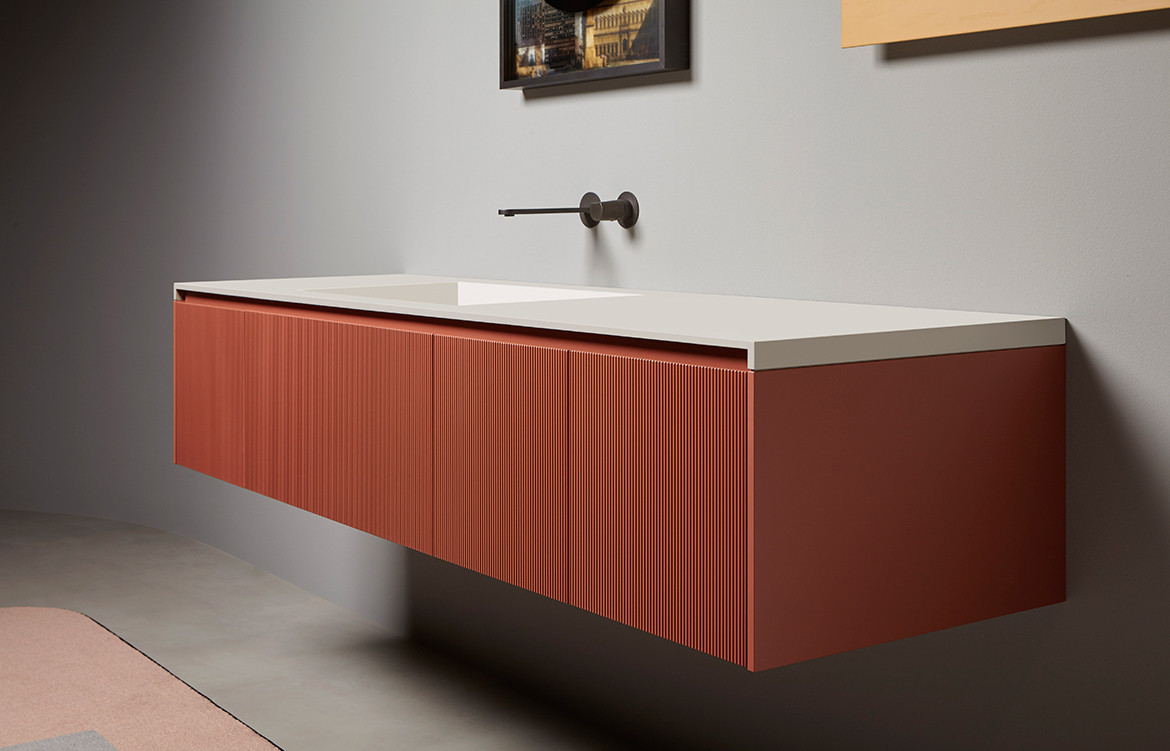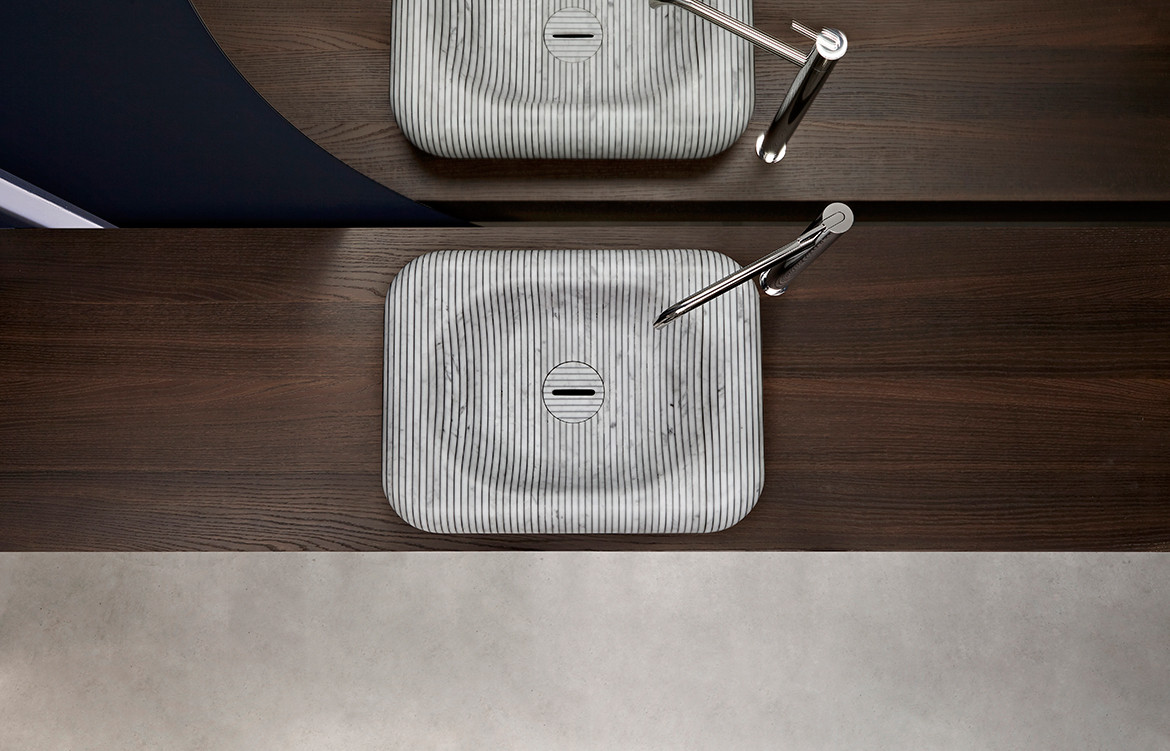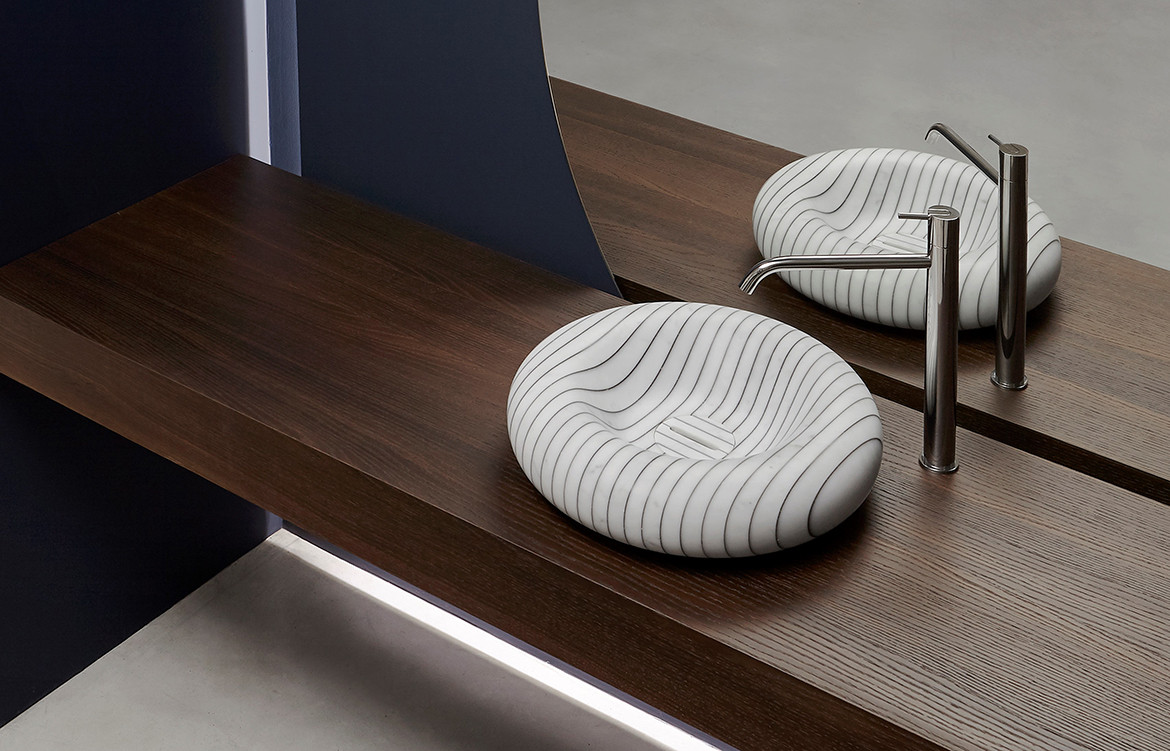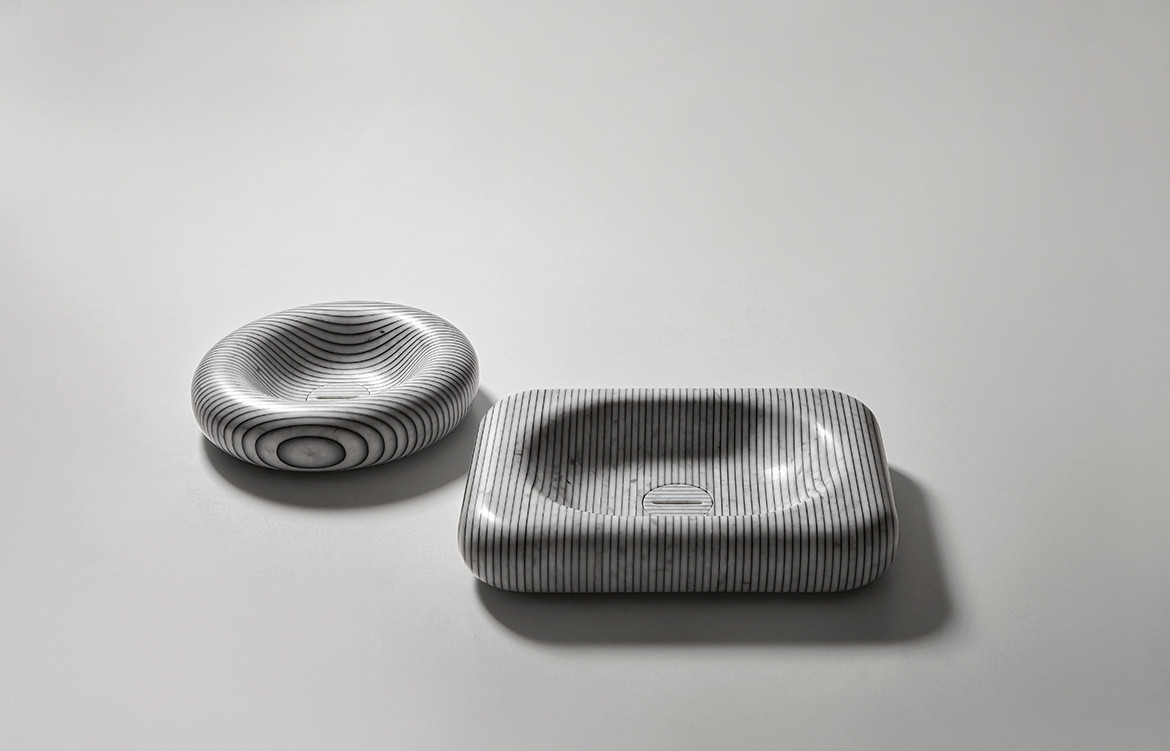 Tags: Antonio Lupi, bathroom design, design trends, Fixed & Fitted, fixtures & fittings, Italian design
---