When a new collaborator comes into the fold of any brand, alterations, no matter how subtle, will occur. Human nature and our experiences subconsciously shape us, and ultimately reflect our work and our trademarks and characteristics. When Piero Lissoni became the new Artistic Director of B&B Italia, his aim was to take the direction of the Italian furniture company into a different place. With the introduction of the Borea collection, B&B's first ever outdoor collection, it's clear to see the brand's direction under Lissoni is certainly one of innovation and intelligence.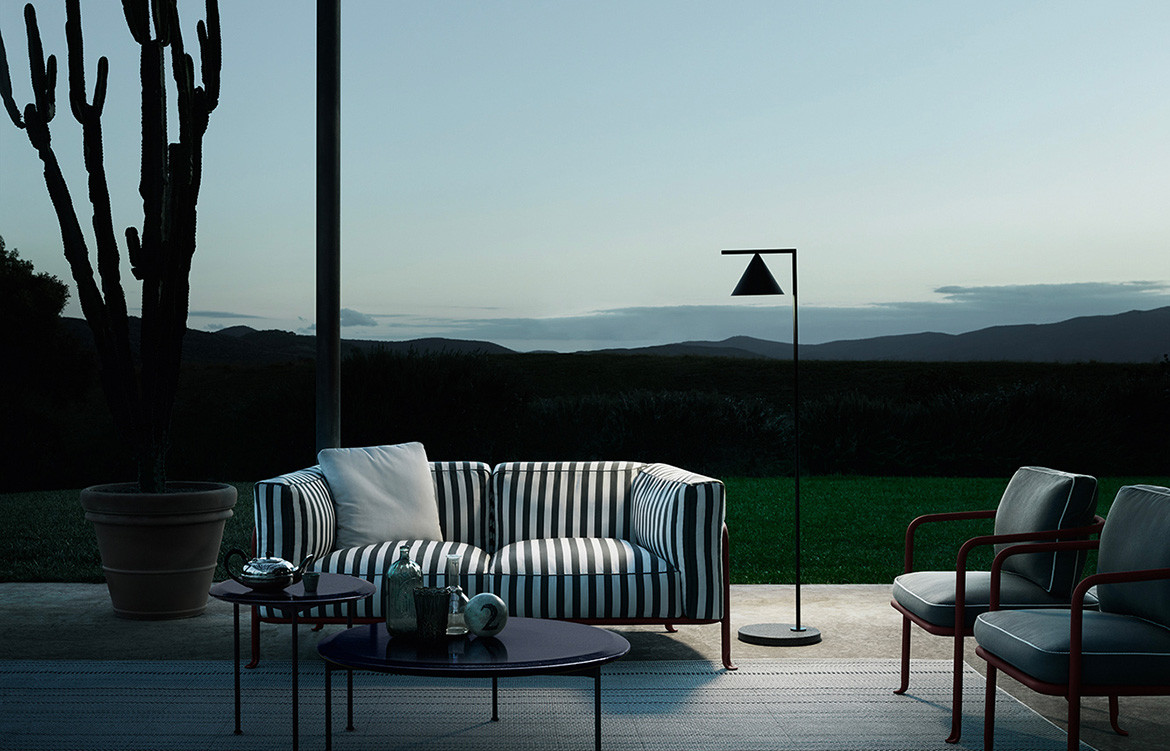 Borea is a complete and eclectic collection of outdoor seats and tables designed by Lissoni. Encompassing a vast range full of multiple designs, B&B ensures it has covered all bases in the outdoor furniture department with this collection. The collection includes two-and three-seater sofas, an oversized armchair, a low small armchair and a dining chair, all with stackable aluminium structures painted in dove grey, sage, clay and anthracite colours.
Available from June via Space Furniture, the pieces stackable, manoeuvrable and most unique of all, consider the planet through a new sustainable approach.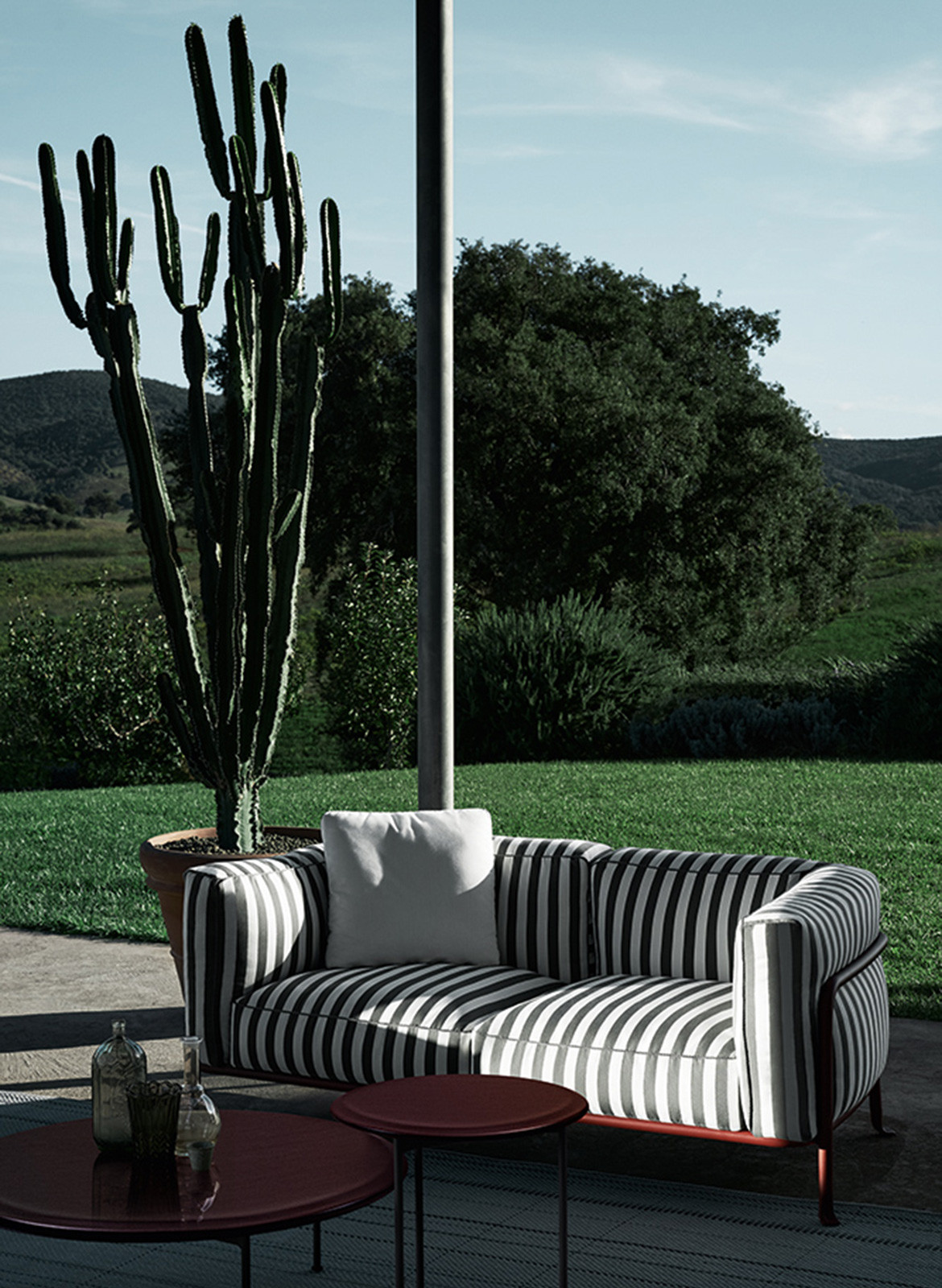 Comfort is ensured by generous cushions, which are not only soft and relaxing but were also developed to be sustainable. The padding on the Borea range is made with a polyester fibre filling made from recycled PET plastic bottles. The recycled polyester fibre is used for the upholstery, its covers' waterproof canvas and the yarn used for the stitching and zips.
Recycling one kilogram of PET produces 930-grams of new material, a fibre with exceptional softness, elasticity and durability, which is entirely circular and fully recycled.
All pieces within the collection possess the same tubular metal structures that are jointless, meaning a fluid and seamless design that echoes throughout. The metal bending processes take advantage of techniques typically used in the aeronautical sector and transport them into the world of outdoor furniture bringing life to a collection with an unmistakable style. All furniture in the collection can be completely disassembled in order to move easily or give it a new life.
The dining tables reflect the characteristics and colours of the seats within the Borea collection, but Lissoni has opted for steel as opposed to aluminium to support the tops, which consist of teak and glazed lava stone.
The lava stone comes from the slopes of Mount Etna (Sicily, Italy) and is available in large rectangular tiles, coloured in sage, clay and ocean blue, that fit seamlessly with the whole collection. The glazed surface is made with a special material obtained by recycling the glass of discarded TV and PC monitors, applied directly to the stone through an exclusive manufacturing process – just another way that B&B Italia is bringing a circular approach to the brand.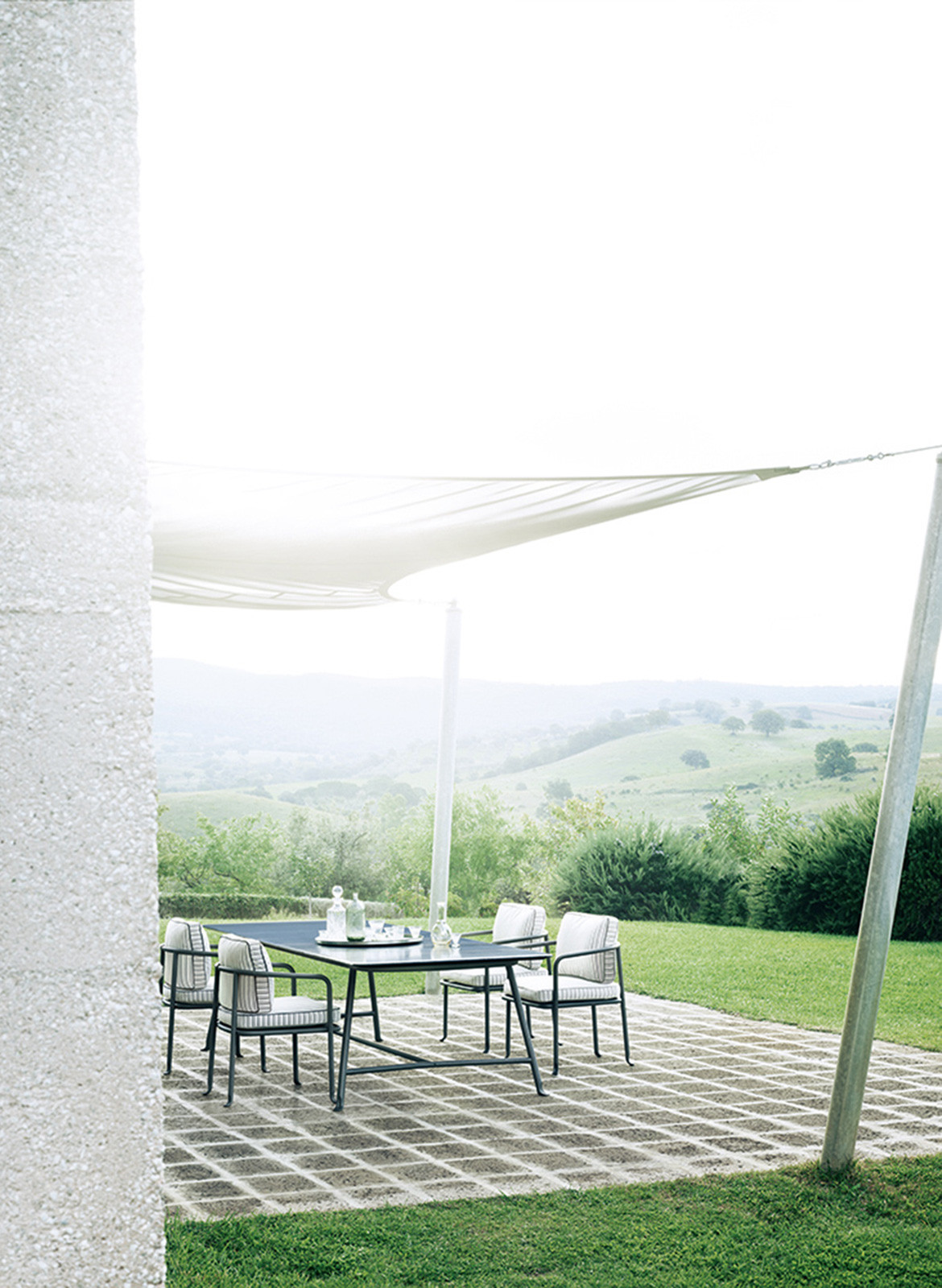 The low tables are designed to complement the sofas and chairs and have the same tops composed of glazed lava stone tiles. The tables are available in two sizes, with structures in steel rod painted in dove grey, sage, clay and anthracite. The collection is enriched and completed by a series of round tables that offer multiple support solutions.
The Borea coffee tables, which come in three sizes and heights, have thin structures in dove-gray, sage, clay and anthracite painted steel rod and are available with tops in glazed lava stone in sage, clay and ocean blue colours.
The full Borea range will be available in June at Space Furniture, in both their showrooms and online.
Space Furniture
spacefurniture.com.au
---