Trends constantly emerge, entwine and recycle, requiring extensive stylistic research and considered design to keep interiors looking — and feeling — contemporary. A transpiring bathroom design trend from 2021, as discovered by antoniolupi, is the notion of 'soft mood', as expressed through the aesthetic and tactile qualities of finishing materials. Smooth, organic and sophisticated, this rising trend calls upon innovative design technology to elevate the atmosphere of bathrooms.
As trends evolve, so do the products of antoniolupi. In response to this emerging 'soft mood' sensibility, the brand's distinctive Flumood material has been reconstructed, transformed and expanded for the development of antoniolupi's new, innovative material finish: Colormood.
The Flumood material has extraordinary characteristics — its ecological, compact, non-porous, uniform, and non-toxic with a surface that's easy to clean with common cleaning products. And it can be restored when scratched by everyday use. Available in a range of warm and cool colours, such as Serena, Falena and Bianco, Flumood is a clear display of antoniolupi's innovation.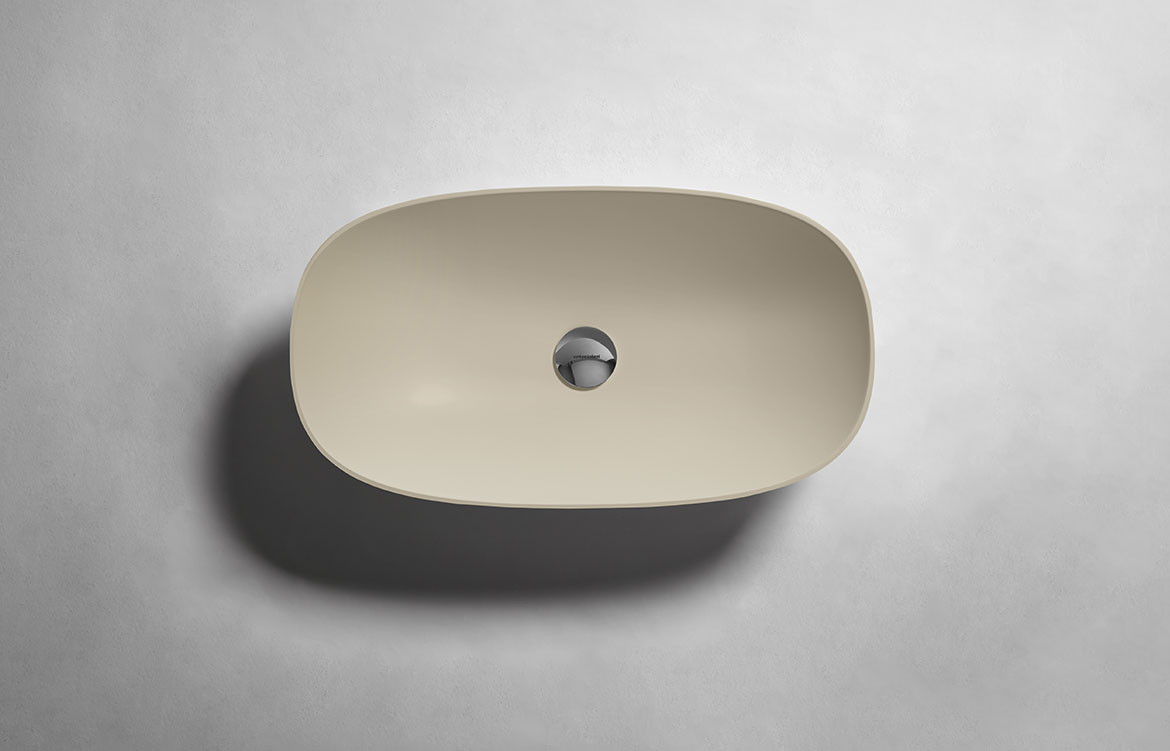 Extending on the qualities of Flumood, Colormood is composed mostly of aluminium hydroxides and synthetic resin with a low styrene content and is applied with a new Italian Soft Touch finish treatment to offer high resistance to stains as well as giving an extremely opaque aesthetic quality. Further, Colormood is anti-fingerprint, resistant to micro-scratches on the surface, does not reflect light and can adapt to any interior design project due to its versatility.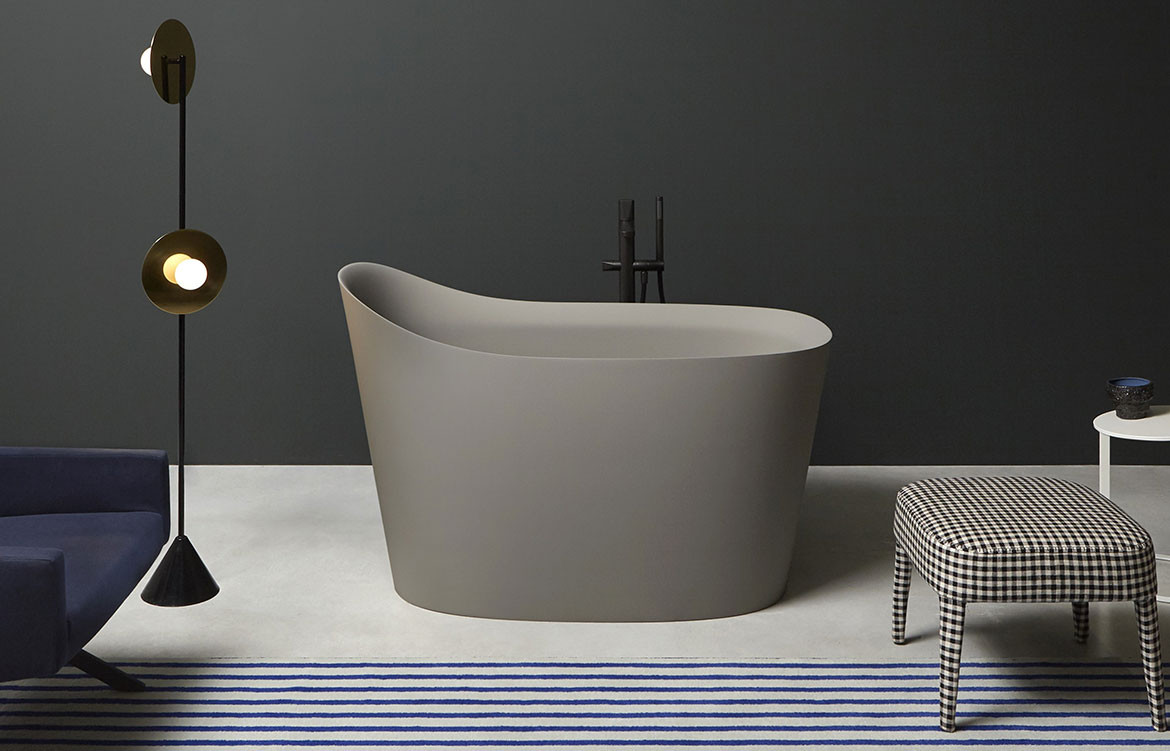 Colormood has a distinctive matte finish that is velvety to the touch, with new additional colourway choices to help clients truly create that 'soft mood'. From the cool, earthen tones of Argilla, Smoke and Mamba to the dark sophistication of Ramerino and Basalto to the elegance of Lichene, Iceberg and Delfino — these carefully curated colours exude smoothness and softness that complements all bathroom designs.
This innovative material is available in a range of bathroom fixtures and fittings. Round, organic Colormood bathtubs, sinks and accessories deliver an extraordinary softness in both aesthetic and tactile material. A truly unique multi-sensory experience, antoniolupi's Colormood products ensure quality, resistance and an elegant, velvety feel that's perfect for transforming your bathroom.
As the leading manufacturer of bathroom ware, antoniolupi's products are constantly evolving in response to contemporary trends. Indeed, the emerging 'soft mood' atmosphere can be created and expressed through the innovative colourways and texture of Colormood.
For more information on the new Colormood finish, contact info@antoniolupidesign.com.au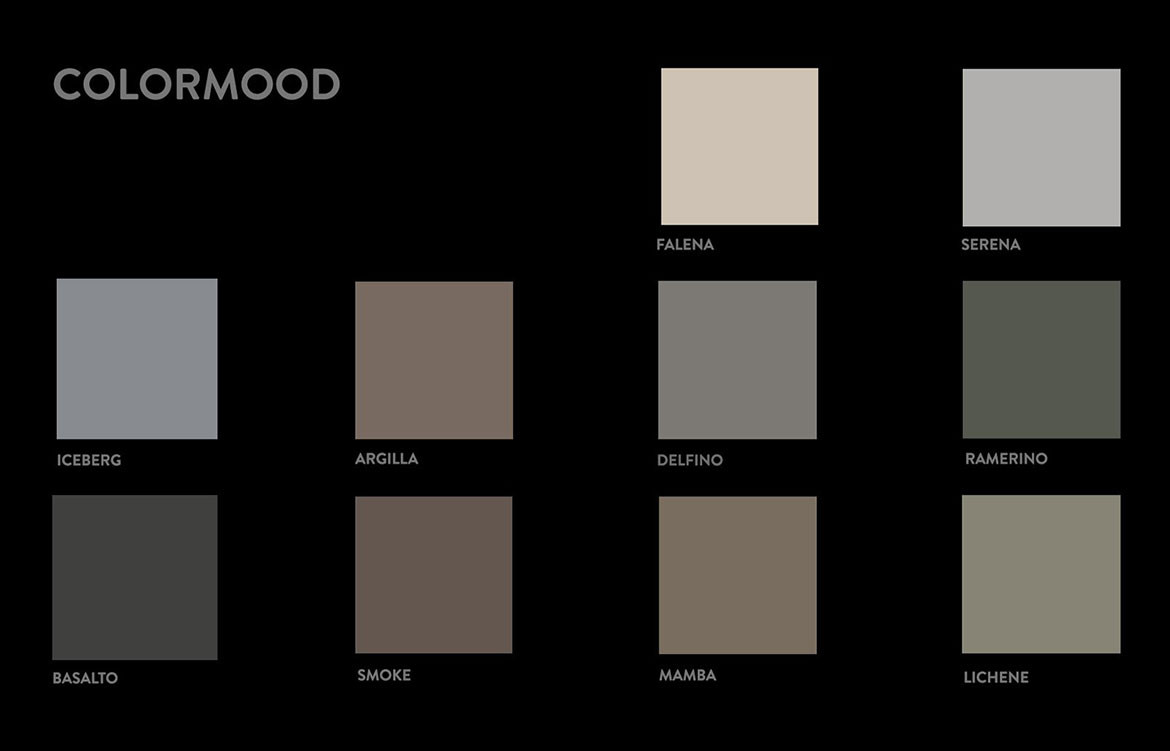 Tags: anti-fingerprint, Antonio Lupi, antoniolupi, Basin, colormood, comtemporary, earthen tones, fixtures and fittings, Flumood
---