The kitchen is the space where plans for the day ahead are discussed, the events of the day just past recounted – and the stories between friends and families exchanged. More often than not, it's the kitchen that facilitates a meaningful intersection of opinions and creates an opportunity to exchange ideas. With the shared character and bonding role of the space in mind, the design process behind EDIT couldn't be more fitting.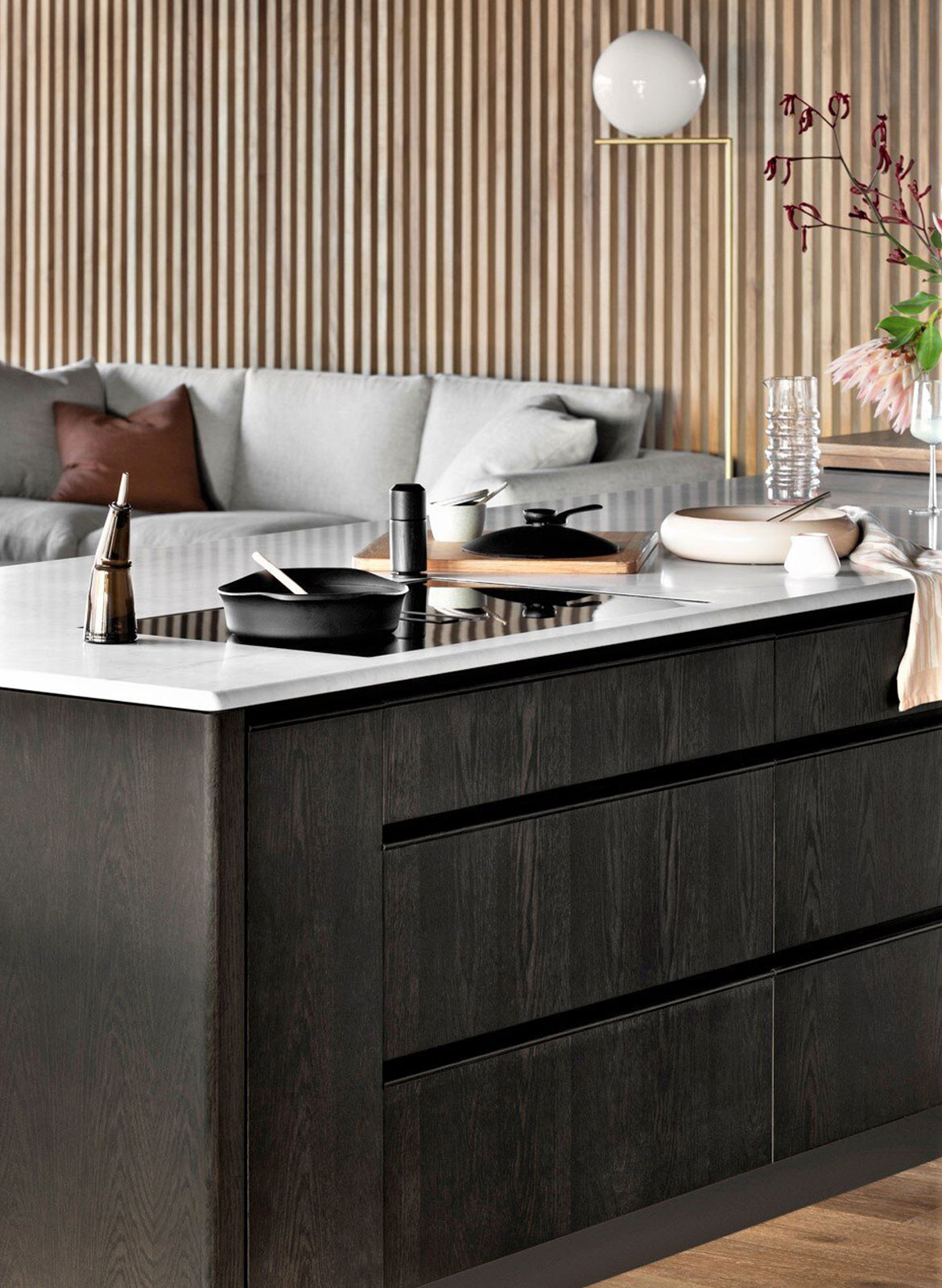 Created by the design-focused kitchen manufacturer Cantilever in collaboration with furniture design studio Kett, the process was a genuine meeting of the minds, opinions and perspective. 'The collaborative part of the process, that constant dialogue, is always the most exciting part of what we do,' says Travis Dean, Managing Director of Cantilever. 'Because we all have our opinions of how things should or shouldn't be done, you need to be challenged to push through and create new opportunities. And that's been one of the great threads of this project,' he adds.
That inherently collaborative approach, and readiness to embrace other perspectives and ways of thinking translate into an inviting space that's convenient, seamless and intuitive. While by no means invisible with its stunning rounded finishes and natural material and colour palettes, EDIT blends in with the habits of the occupants, bringing the focus to those meaningful shared routines and daily encounters.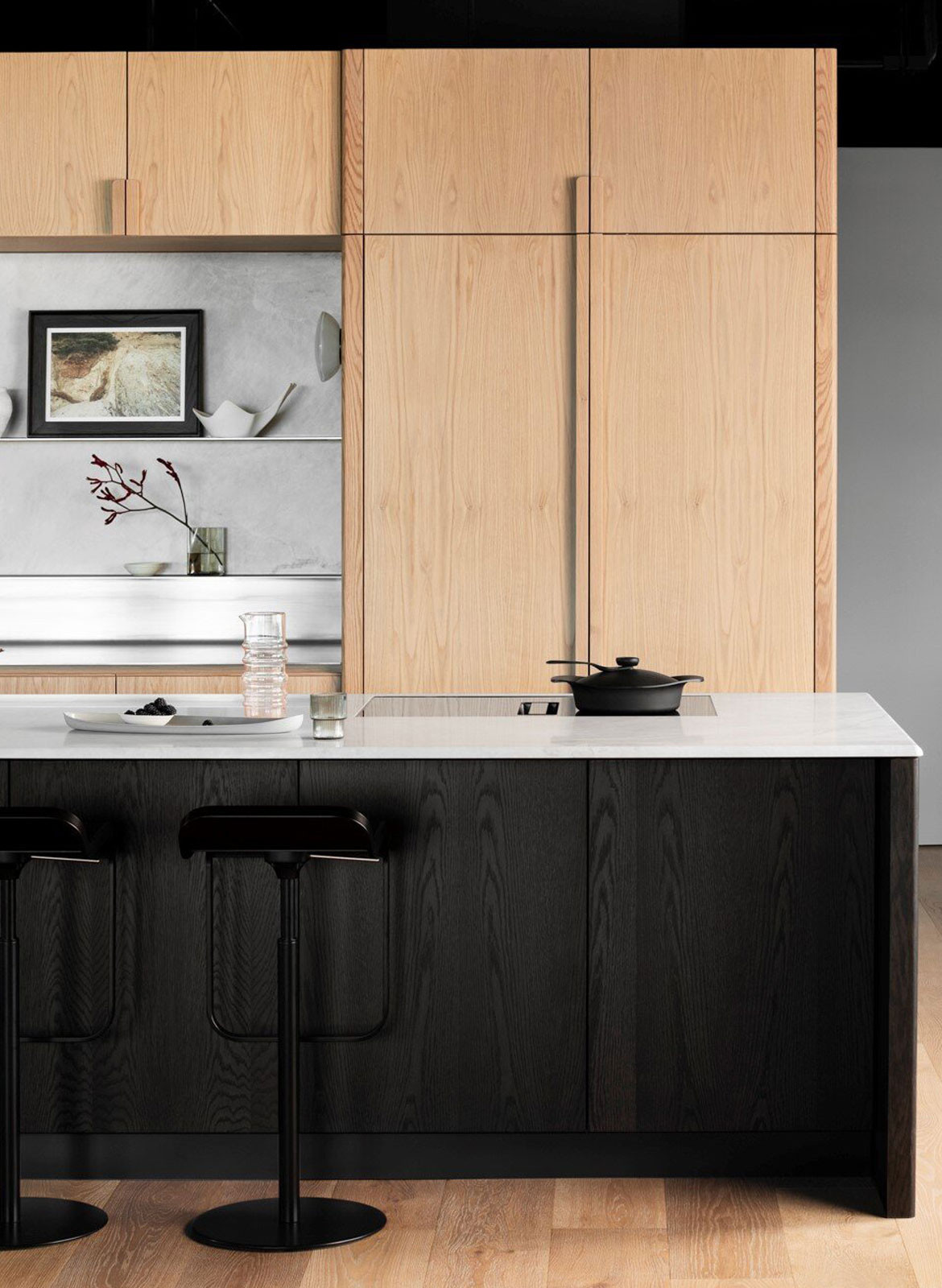 Kylie Forbes, the Creative Director at Cantilever, talks to the idea of the kitchen being so functional it simply disappears during those day-to-day activities: 'We want our clients to inhabit the space and almost forget that it was designed to be effortless,' she explains. 'We want for people to be absorbed in the recipe they're making, or the people they're talking to. We want for the family to be the hero of the space.'
Simultaneously, this boutique kitchen's robust materiality grounds the space, bringing the focus to its physicality and the tangible connection to everyday rituals – an essential aspect of dwellings where occupants can thrive and nurture relationships in the post-digital world. Justin Hutchinson, Kett's Design Director, explains the vital connection between physicality and importance of daily rituals EDIT celebrates: 'Not only are we living in a world where we're losing the essence of the physicality of the things around us,' says Justin, pointing to the evolution from a vinyl, through a CD to a digital file as an example. 'In many ways, we're living in the times where things that bring meaning to our lives are disappearing. This collaboration was very much about returning to that tangible quality that we've lost – and through that, we wanted to bring back the importance of those daily rituals,' he explains.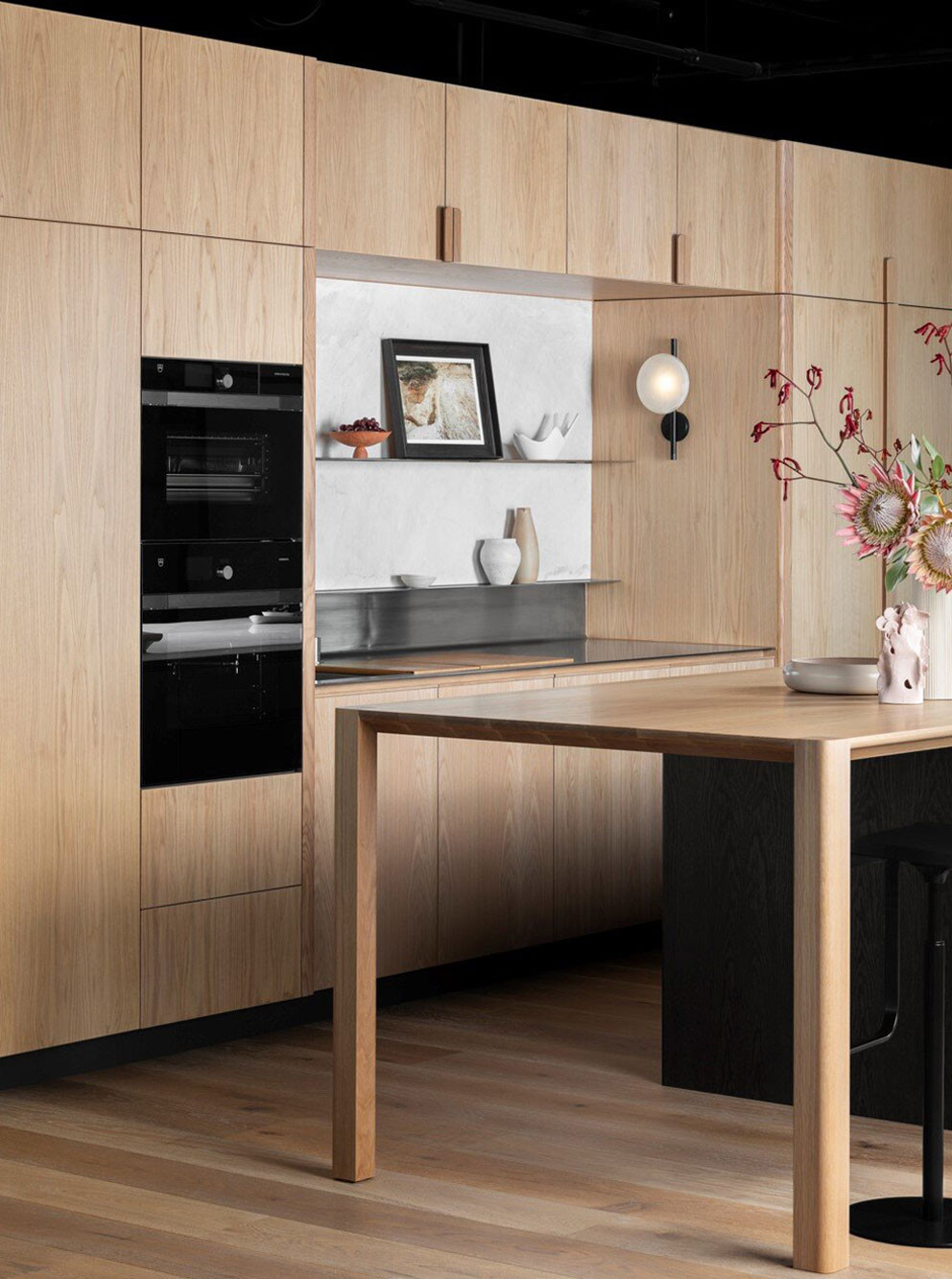 Conceived out of an incredible collaboration and designed to foster innate connections forged within a kitchen space, EDIT is a refined design solution that promises a tactile and seamless experience of togetherness.
Cantilever
cantileverinteriors.com/edit-kitchen
Tags: cantilever, Cosh Living, EDIT Kitchen, Kett
---