Charlie Wilde and Travis Dean are two men who really know their way around a kitchen. As the co-founders of Cantilever Interiors, Charlie and Travis firmly believe that good design is about living well – so it only makes sense that good design should stem from the heart of the home. Since 2006, the Melbourne-based makers have been channelling their mindful approach to design along with their wealth of experience in furniture design and cabinet making into perfecting the humble kitchen.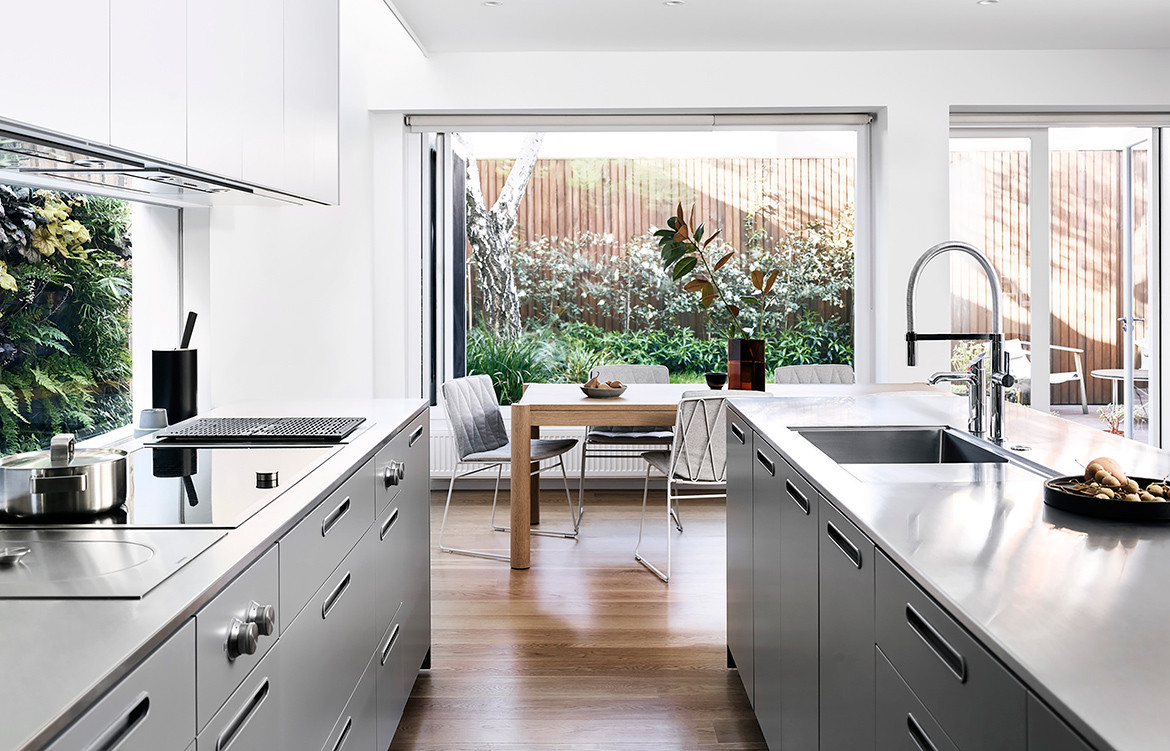 Today, Cantilever is renowned for its contemporary Australian design aesthetic, high quality products, impeccable standards, and sustainable practices. With an ethos of designing and building for longevity at the fulcrum, a human-centred design approach enables flexible application of their products, and in turn, highly tailored design outcomes for every project.
"Our business has been driven by a passion for craft and a sensibility that appreciates its application, in real life, for people," says Travis, stressing the need for well-considered materiality, functionality, ergonomics and, of course, aesthetics. "Detail resolution is so important and materials have to be purposeful and considered… from a distance, it's got to look good. Design enhances living; done well, its function is essential, but unnoticed."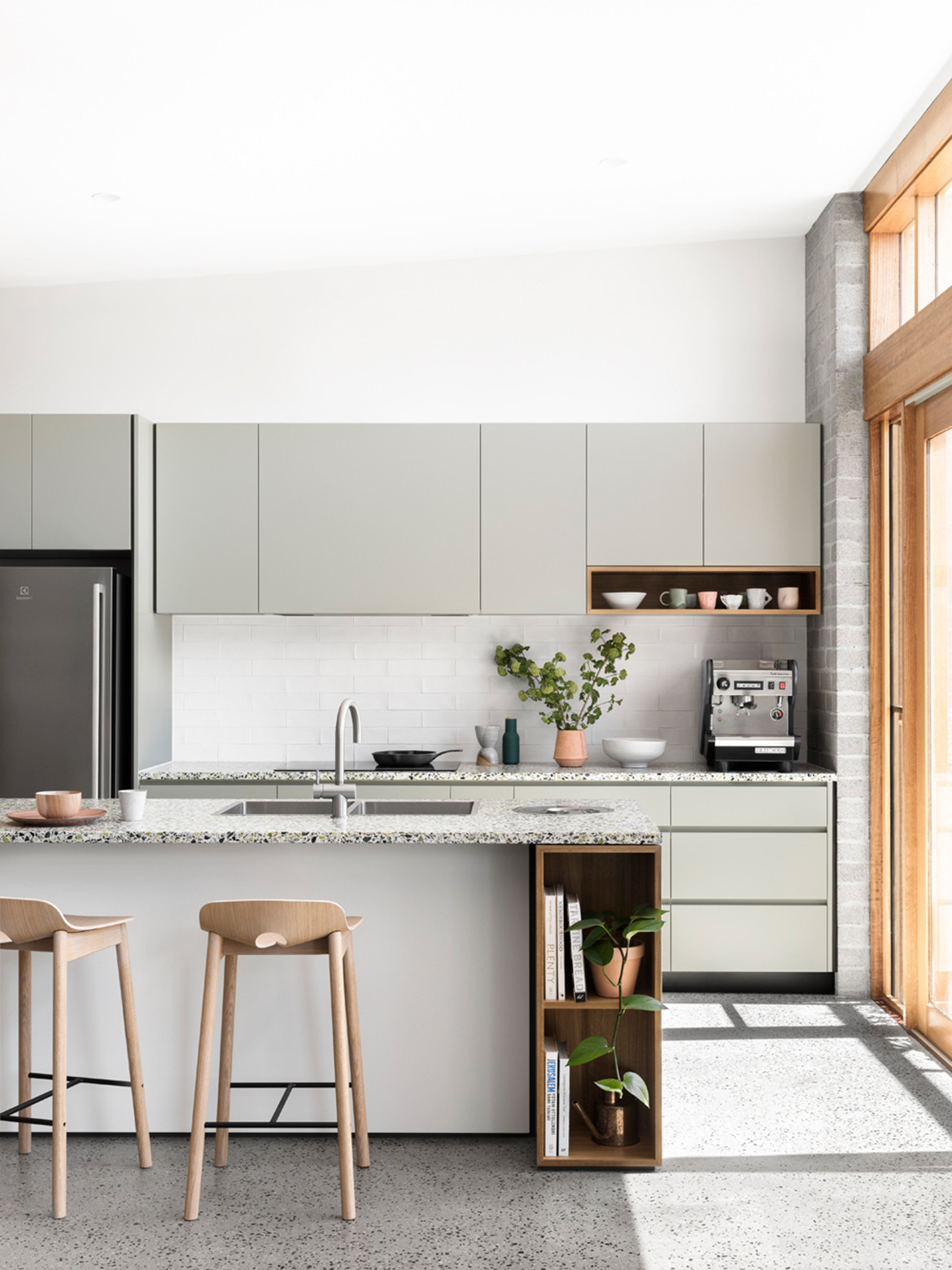 Though the name of the game might be to create such seamless end-user experiences that the design goes unnoticed, Cantilever's work has not gone without gaining great kudos from clients and collaborators. In fact, Cantilever's well-considered and user-friendly approach to design that its kitchen and joinery systems have become the first choice amongst local architects and developers not only for client projects, but also their own homes.
"Cantilever has great experience with and understanding of material choices, uses, and adhesives that would be both environmentally friendly and sensitive to indoor air quality," praises architect, George Stavrias of Stavrias Architecture. "With us having young kids, there was a definite intent in selecting this kitchen to be as health-conscious as possible. So those were the main reasons we went with Cantilever, and why we still suggest Cantilever to our clients."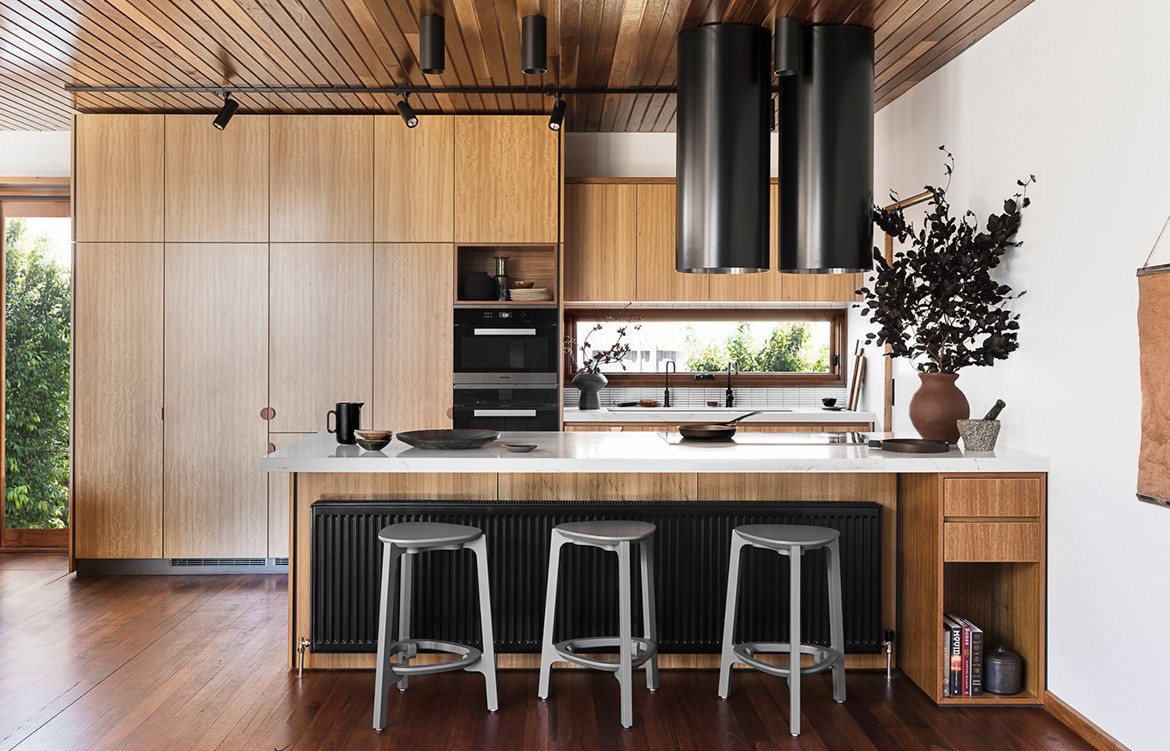 Liam Wallis, founder and managing director of boutique development firm Hip V Hype, also sings Cantilever's praises, having collaborated with the practice on a number of multi-residential developments. "I came across Cantilever ages ago and really liked what they were trying to do with sustainable materials and a more personal approach to production… their story just really resonated," says Liam. "We got involved in a project in Abbotsford. We did 19 townhouses, and we set up a collaboration between ourselves, Cantilever and DesignOffice. And that was the entry into our relationship… It was really cool because Cantilever – they build kitchens day-in, day-out. They've got a really good understanding of functionality as well as the end user's wants and needs."
No doubt, with a reputation like this preceding them, we are sure to see even more great things to come from Charlie and Travis' Brunswick-based workshop.
Cantilever Interiors
cantileverinteriors.com
Photography by Martina Gemmola | Styling by Ruth Welsby
Tags: australian design, Brunswick, cantilever, Cantilever Interiors, Charlie Wilde, human-centered design, kitchen design, Melbourne, sustainable design, Travis Dean, user-centered design
---