When designing hard-working spaces like kitchens, there's no denying that a durable flooring solution is what the space wants and needs. The resilience to everyday wear-and-tear of such products makes them the most fit-for-purpose flooring material for high traffic environments.
A common misconception surrounding durable flooring solutions is that their high performance comes at the cost of design versatility and aesthetic appeal, which can sometimes steer decision making in another direction.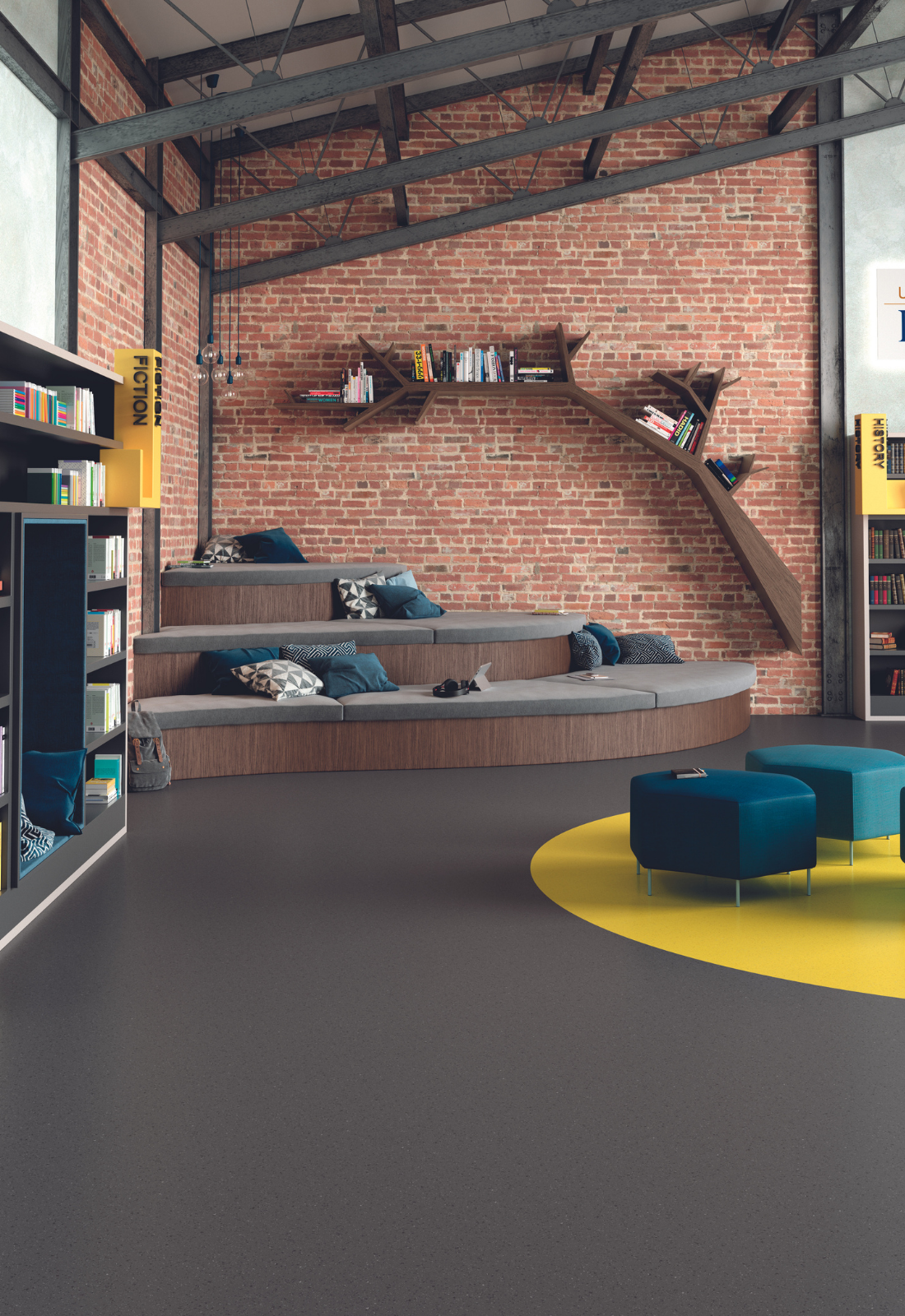 Polyflor's Verona and Palettone flooring solutions quash any myths surrounding durable flooring. Both products are contemporary, high-quality flooring products that are available in a range of colours made to suit any aesthetic. These products put to rest any doubts that are associated with high performance floors. Polyflor has moved beyond the typical characteristics durable flooring and created a product that works in a range of environments.
Verona
Polysafe Verona intersects safety and aesthetic, combining subtle pastel shades mixed with stronger accent hues and safety aggregates that are virtually invisible to the eye. Engineered to provide slip resistance that is sustainable, Polysafe Verona offers a safe application in a range of environments, even going beyond the home.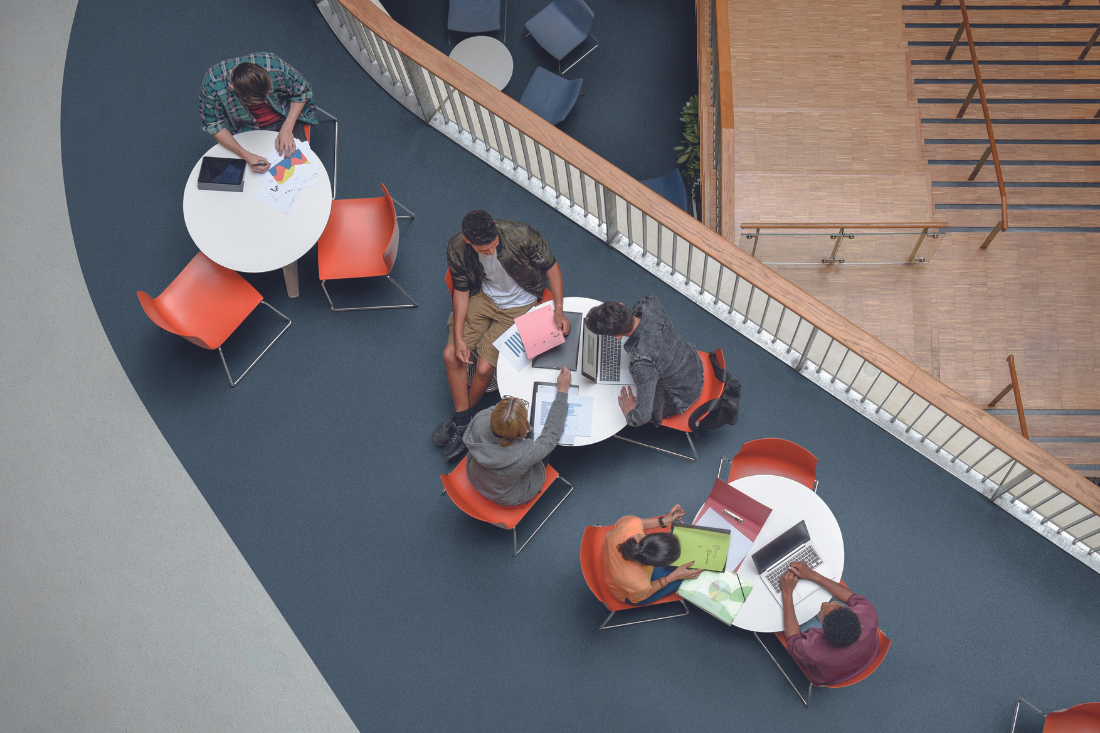 Verona contains high quality, cross-linked polyurethane reinforcement, and is UV cured for superior cleaning benefits. The flooring solution is 100 per cent recyclable through the Recofloor scheme and contains recycled materials, outlining Polyflor's commitment to sustainable practice. Verona PUR is available in 18 tonal hues.
Palettone
It's all in the name for Polyflor's Palettone, with the extensive range of colours made possible by the flooring solution opening up a range of potential avenues. Further destroying the idea that durable flooring solutions lack design versatility, Palettone is an attractive, high performance and heavy duty flooring solution that is available as both a sheet and tile floor covering that maintains shine without the continual need to polish.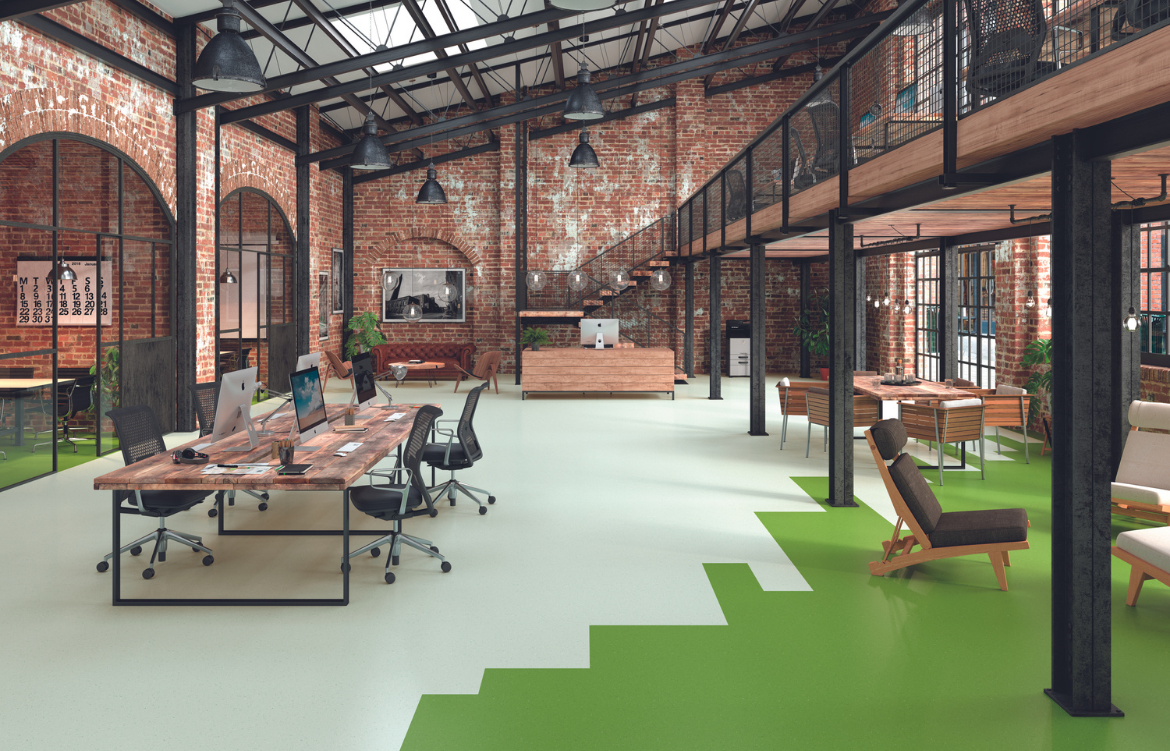 Palettone enables you to bring a special brand of style and elegance, available in a palette of 50 contemporary colours that range from pale neutrals to intense shade, with each shade containing its own NCS reference number. PUR is UV cured to provide a low-cost polish-free maintenance regime for the lifetime of the flooring, as well as being 100 per cent recyclable like its Verona counterpart.
Polyflor's Verona and Palettone are ready made solutions for a range of projects, which couple qualities of durable flooring with the intense colour and versatility often found in products of designer quality. Both Verona and Palettone have effectively quashed any doubts surrounding durable flooring solutions and their inability to be of high aesthetic quality, and cement Polyflor's commitment to create flooring solutions that continue to improve upon contemporary flooring conventions.  
Polyflor
polyflor.com.au
---