Pragmatism, cohesion, and spatial intelligence are the foundations of excellence in contemporary kitchen design – one need not look further than the pages of Habitus to see for oneself. Regardless of designer, location and client, each exemplar of kitchen design is its own articulation of modern, minimalist, open-plan living. Topologies aside, what makes a space a kitchen and not a living room – as assimilated as they have become – is its utility. A kitchen is for cooking, at the end of the day, and its greatest asset will always be its fixtures and fittings.
The combi-steam oven was first domesticated by Gaggenau in 1999, resetting the bar for the culinary potential of private kitchens and cementing the brand's position as the industry's crème de la crème. Over the years, the combi-steam oven has gone through a number of technical, design, and performance iterations – one such being the ground-breaking addition of its fully automatic cleaning system in 2015.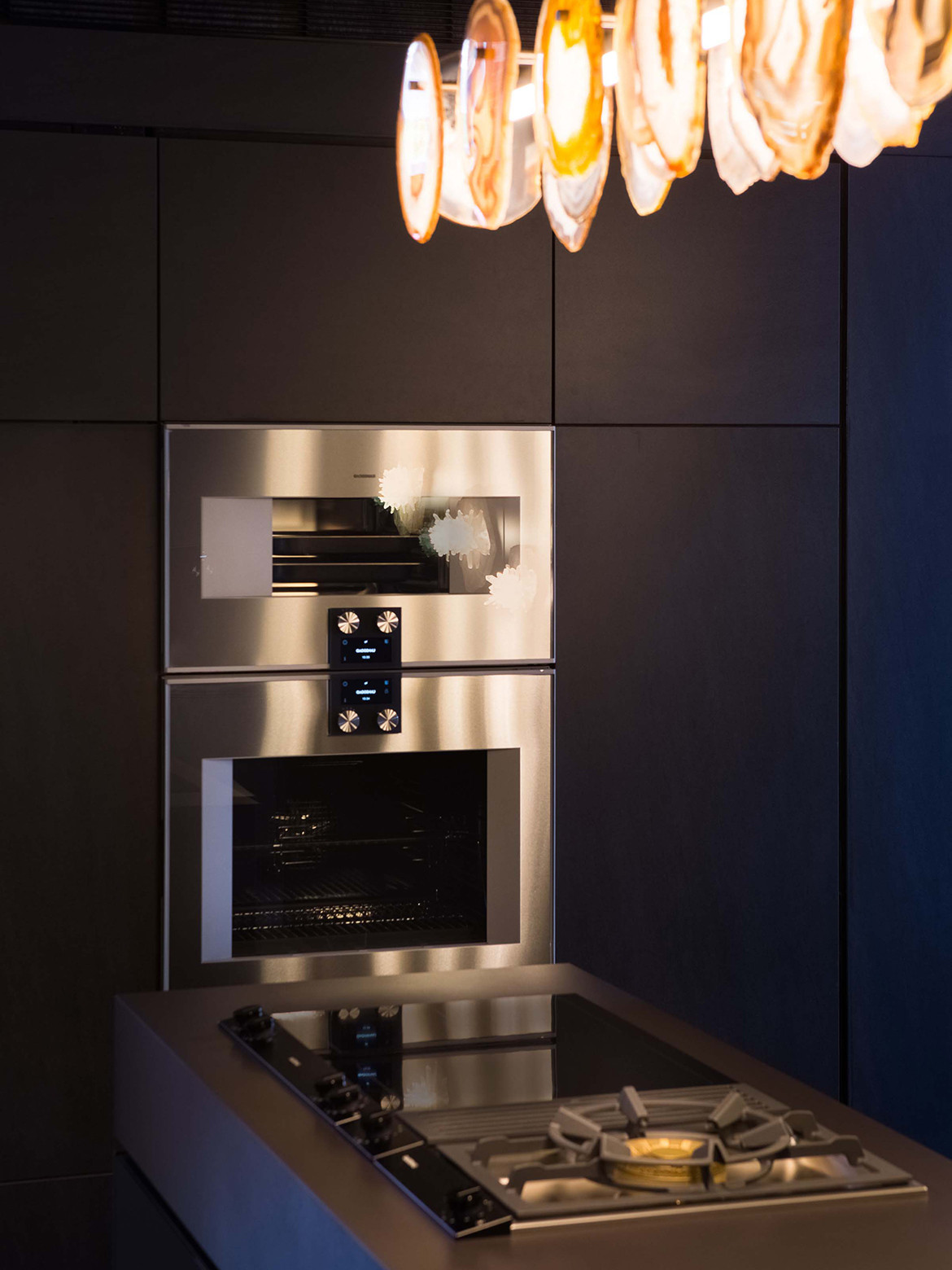 Gaggenau now brings the automatic cleaning system from the 400 series to the 200 series with a fixed water connection. By simply using a cleaning cartridge the combi-stem ovens' water supply effortlessly descales and removes any heavy soiling from the cavity interior. The innovative cleaning system is able to clean the entire oven with unrivalled hygiene, leaving it effortlessly pristine in less than four hours. The introduction of fixed water connections in both the 200 and 400 series combi-steam ovens' ensures that fresh water is constantly available – a vital feature when cooking for long periods of time using the ovens' sous-vide functionality.
Showing its commitment to creating an aesthetically beautiful product, the combi-steam ovens 200 series joins the 400 series to include a full surface grill hidden behind ceramic glass, ensuring the cavity of the oven remains sleek and minimalist. Alongside this, the addition of glare-free, emotive lighting through invisible LEDs directs light towards the back, to showcase food that deserves admiration.
"We believe that having the ability to cook like a professional is a statement of luxury that those who find enjoyment in culinary require," says Dr. Peter Goetz, global managing director for Gaggenau. With an unwavering commitment to domesticating the means of a professional kitchen, the brand maintains a regular exchange with internationally acclaimed chefs, sommeliers, interior designers and architects. This know-how is what fuels the engine of innovation. "Two decades of refinement and innovation has brought us to our new combi-steam ovens 400 and 200 series," says Peter.
Gaggenau
gaggenau.com.au
Feature image: the Gaggenau-fitted kitchen of C House by Design Collective Architects, 2019 Habitus House of the Year finalist, photographed by Creative Clicks.
---