As the world's first and foremost brand for the design and innovation of integrated appliances, there is no match for Gaggenau fitted kitchen. Led by a vision of a custom-designed kitchen, fitted with sophisticated, easy-to-use integrated appliances, the German brand has been the most influential manufacturer in the residential kitchen design space since 1956.
Without Gaggenau, built-in ovens, glass ceramic cooktops and combi-steam ovens would never have made it into our kitchens. For every such iconic innovation, the brand's pioneering approach to continuous development sees to it that each product generation exceeds its last.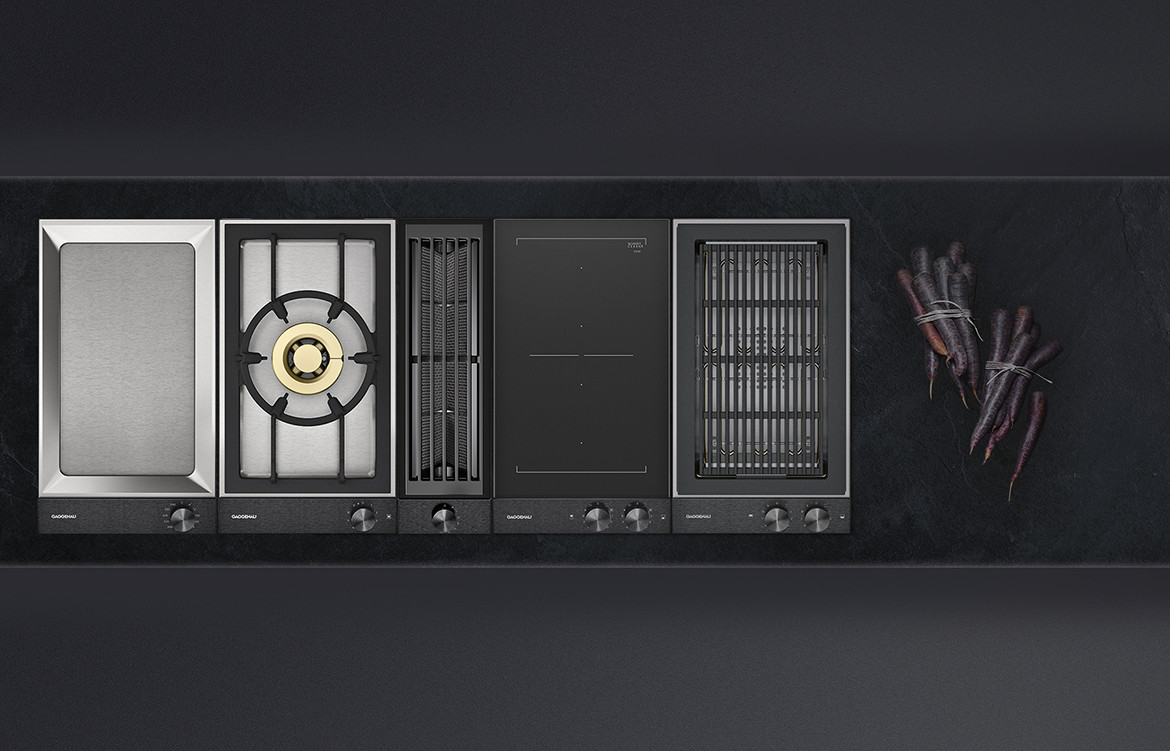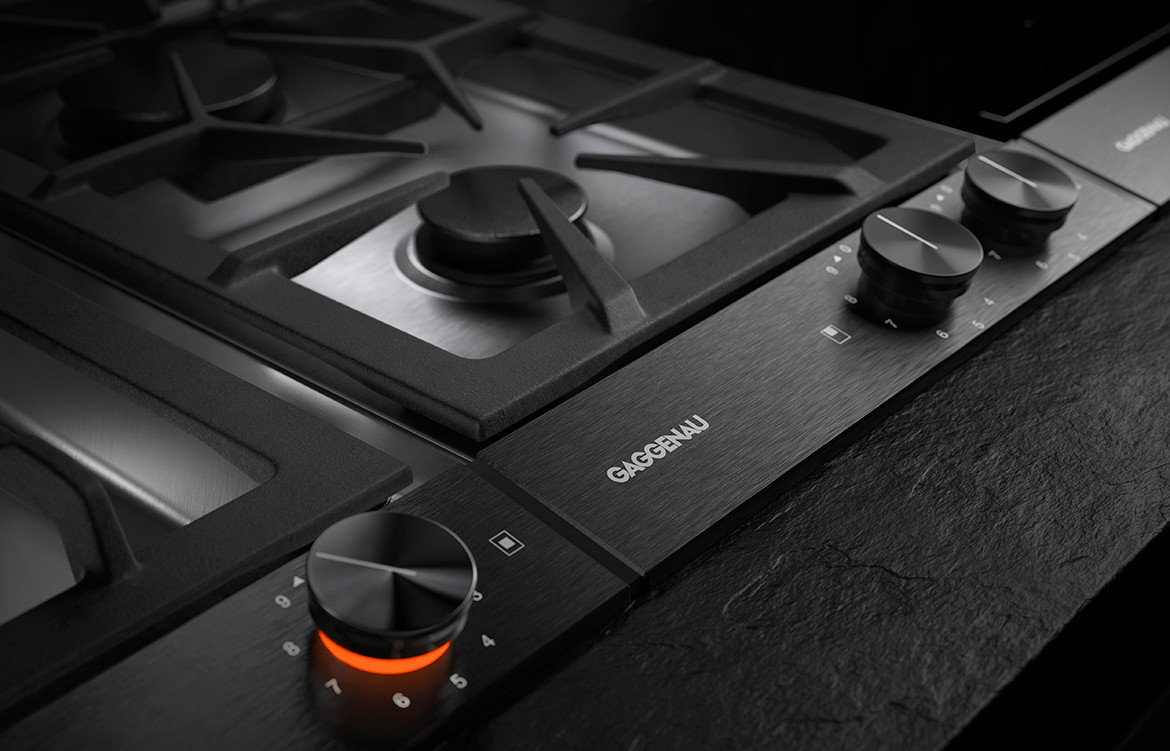 For its latest and greatest generation of cooktops and specialty appliances, Gaggenau has designed with a view to fulfil the many facets of a sophisticated, contemporary home.
"Our next generation of Vario cooktops 200 series comes at a time when the rapidly evolving landscape of at home culinary culture has never been more apparent," says the brands global head. "As the value of space and time increases, so too does the need for integrated appliances that can adapt without compromising sophisticated design and professional function."
Iconic in form and essential in function, one of the key aesthetic modifications to the Vario 200 series cooktops is the quintessential Gaggenau control knob and matching control panel in black, anodised, aluminium finish. Synonymous with minimalist design, the flexibility and humble size of this redesigned range responds to modern living aspirations and small space design trends.
Design minimalism and modularity continues in the new Vario 400 cooling series. The first fully integrated, built-in modular family of refrigerators, freezers, fridge-freezer combinations and wine climate cabinets, the Vario 400 cooling series is most impressive when combined in countless variations to form an elegantly concealed cooling wall.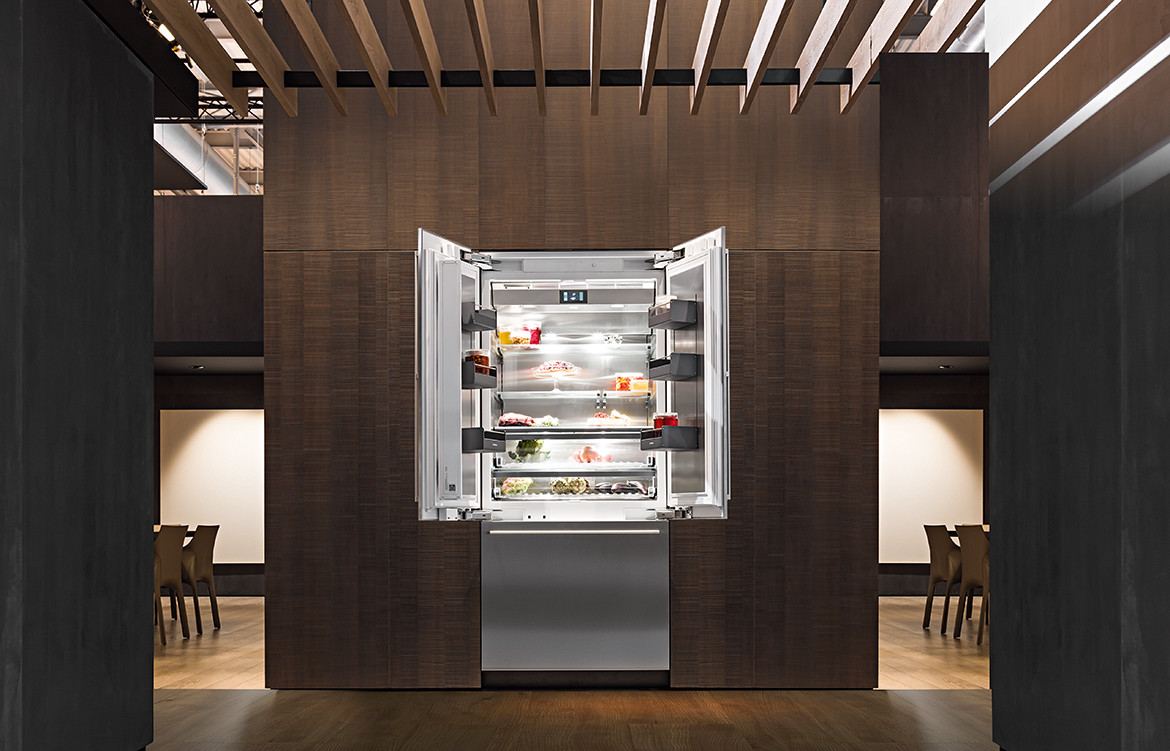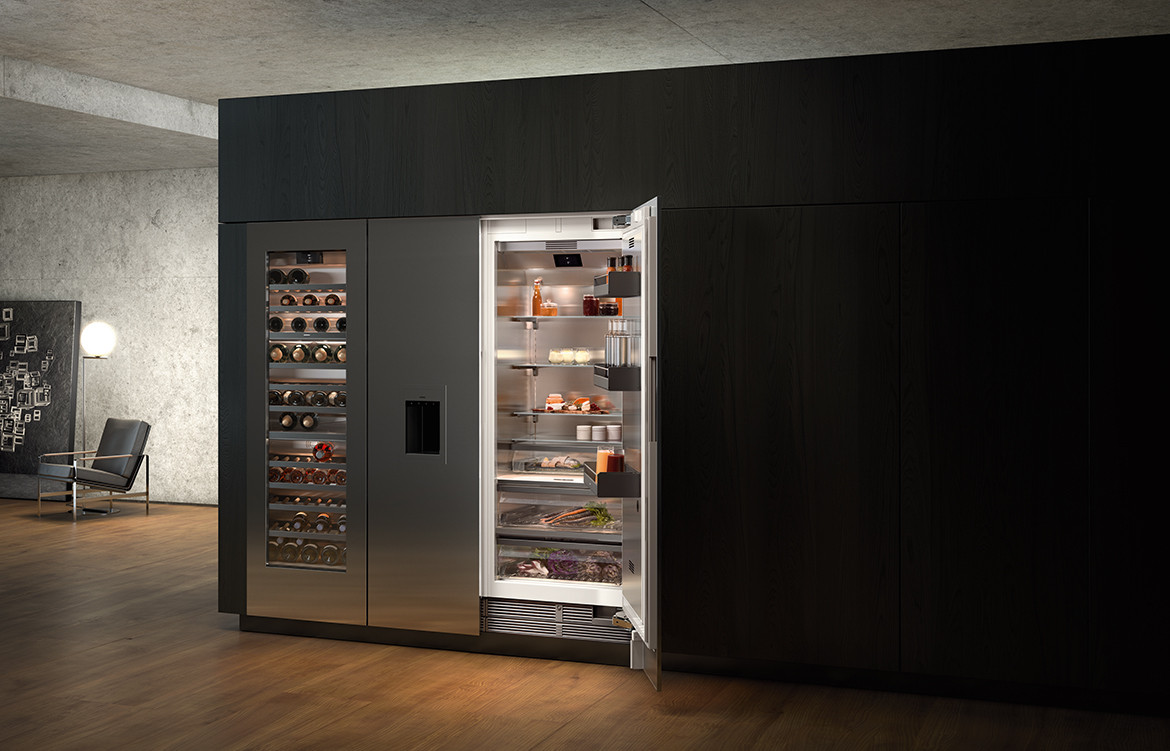 Sven Baacke, Gaggenau's head of design speaks of the Vario 400 series' fridge/freezer variations with an assured sense of pride. "This is a very refined product," he says, "we didn't think about a refrigerator, we are talking about architecture that can actually cool." In-situ, the Vario 400 cooling series is forms a 'working wall'.
Pragmatic, cohesive, and spatially intelligent, every bit of the modular system is in keeping with the defining trends of excellence in contemporary kitchen design – suffice it to say, refined indeed.
Gaggenau
gaggenau.com.au
We think you might also like these three kitchens that intuitively respond to use needs
Tags: fixtures & fittings, gaggenau, integrated appliances, kitchen design, Minimalist Design, Sven Baacke
---