Ilse Crawford is a designer, academic, and creative director with a simple mission: to put humanistic needs at the heart of her life's work. As founder of multidisciplinary design practice, Studioilse, she works with her talented team to bring this vision to life, having designed spaces for the likes of Soho House Group and Aēsop, as well as sustainable furniture collections for Ikea.
Fundamental to Ilse's practice is to approach every project or problem with empathy and humility. "Good design is more than the way something looks," she stresses, "it's about wellbeing and making life better – not just for us, but for others and the environment." This holistic notion of design for wellbeing is one that is permeating each and every facet of contemporary design, yet one that is particularly critical in built environment fields.
"We spend 87% of our lives inside buildings," Ilse states, "how they're designed really affects how we feel and how we live." This attention to wellness and wellbeing in design is exemplified in Studioilse's project Ett Hem, a hotel in Stockholm, Sweden, that truly embodies the native meaning of its name, 'a home'.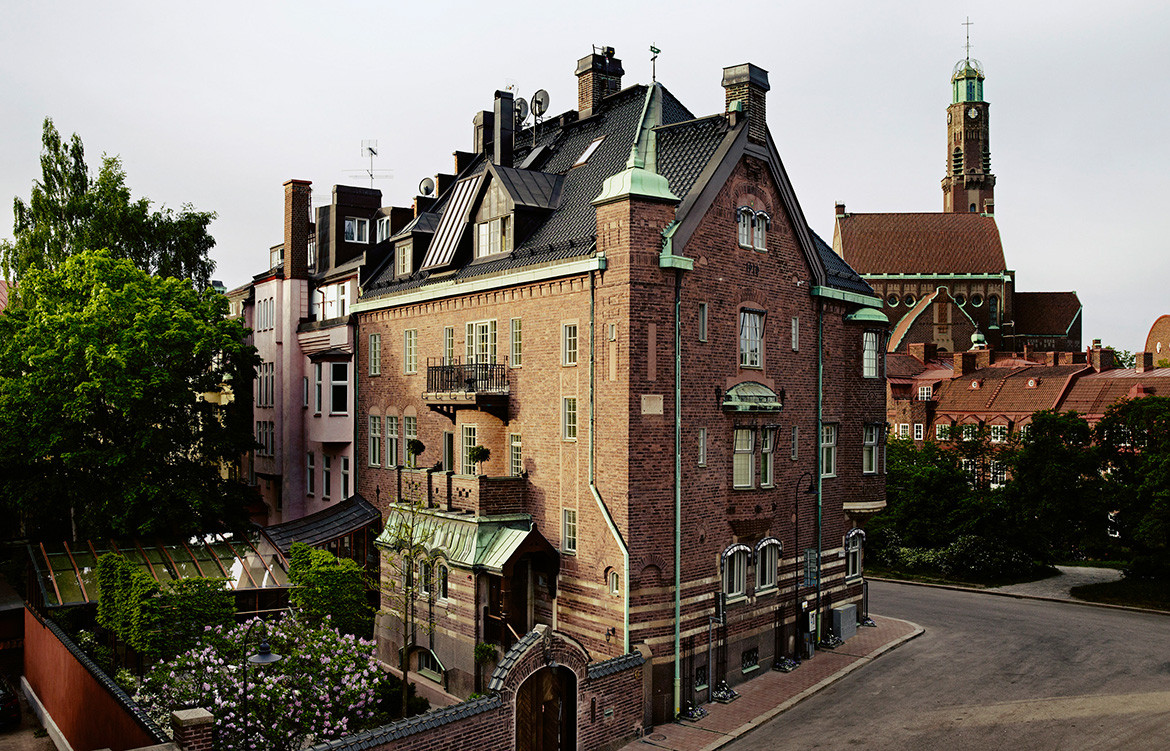 Originally designed by architect Fredrik Dahlberg and built in 1910, this architectural gem from the Arts & Crafts era was once upon a time the residence of a government official and his wife who were avid art and design lovers.
In reimagining the residence as a hotel, Studioilse worked with great sensitivity to preserve the personal quality of Ett Hem and embed it in the hotel. This meant going above and beyond simply designing a hotel with a homey aesthetic to continuing the story of the home that already existed. As such, Ett Hem's design revolved not around how a hotel can be made to look and feel like a home, but rather around how people might be made to feel cared for and valued.
"Hotels often offer a lot of services on the surface but the only actual interaction taking place is putting in an order and receiving it on your bill," says Ilse, "We based the concept on the idea of warm and intelligent human contact throughout and designed into that. The kitchen is shared by guests and the chefs who use local produce and ingredients and are able to talk about that. We carefully selected sustainable brands and producers. We wanted to create a system where the money you spend goes back into good companies."
Studioilse's work is testament to the fact that wellness and wellbeing goes further than just an ideal tagged onto an end result. To design for wellbeing is to think in ecosystems – taking into consideration where things come from, who they sustain, where they go and how its crafted and how it can change the way we live.
Watch the complete short film Wellness and Wellbeing presented by Ilse Crawford for VOLA below:
On design is a digital platform created by Vola to shine a spotlight on elegantly resolved architectural projects from across the globe and share the insightful and inspiring perspectives of pioneering industry professionals. Wellness and Wellbeing is On design's third film feature, so there's even more juice where this came from. For instance, a personal account of the intrinsic relationship between Danish culture and design from Jonas Bjerre-Poulsen, founding partner of Norm Architects.
VOLA
vola.com/on-design
We think you might also like vaatsu shastra and design for wellbeing
Tags: Danish Design, design for wellbeing, Ett Hem, Hospitality Design, Ilse Crawford, Magnus Marding, Studioisle, Sweden, Vola, wellness
---