Balancing the line between technology and stylish design, the sleek simplicity of Zip Water hydration systems has been synonymous with the purest drinking water for over 50 years. A centrepiece of residential and commercial kitchens around the globe, Zip's products are anchored in research, customer feedback, and the brand's innate ability to anticipate and respond to the dynamically changing needs of the modern world.
The result? Multiple Good Design Awards recognising their pioneering role in the world of hydration – and a variety of innovative water systems for any interior. We sat down with them to hear about their latest releases, a perfect expression of Zip's innovative spirit, customer-centric design principles, and their clean, modern aesthetic.
Embodying the company's ability to deliver innovative products that are born out of a genuine human need, the Zip HydroTap Touch-Free Wave was brought to market in just six months to provide contactless water access in the hygiene-driven, post-pandemic workplace. "We're proud of how quickly we've been able to develop the product. From initial concept to the first installation set for December, we've been able to get the product to market within six months – a process that would normally take up to three years," says Mike Abbott, Marketing and Strategy Director for Australia and New Zealand.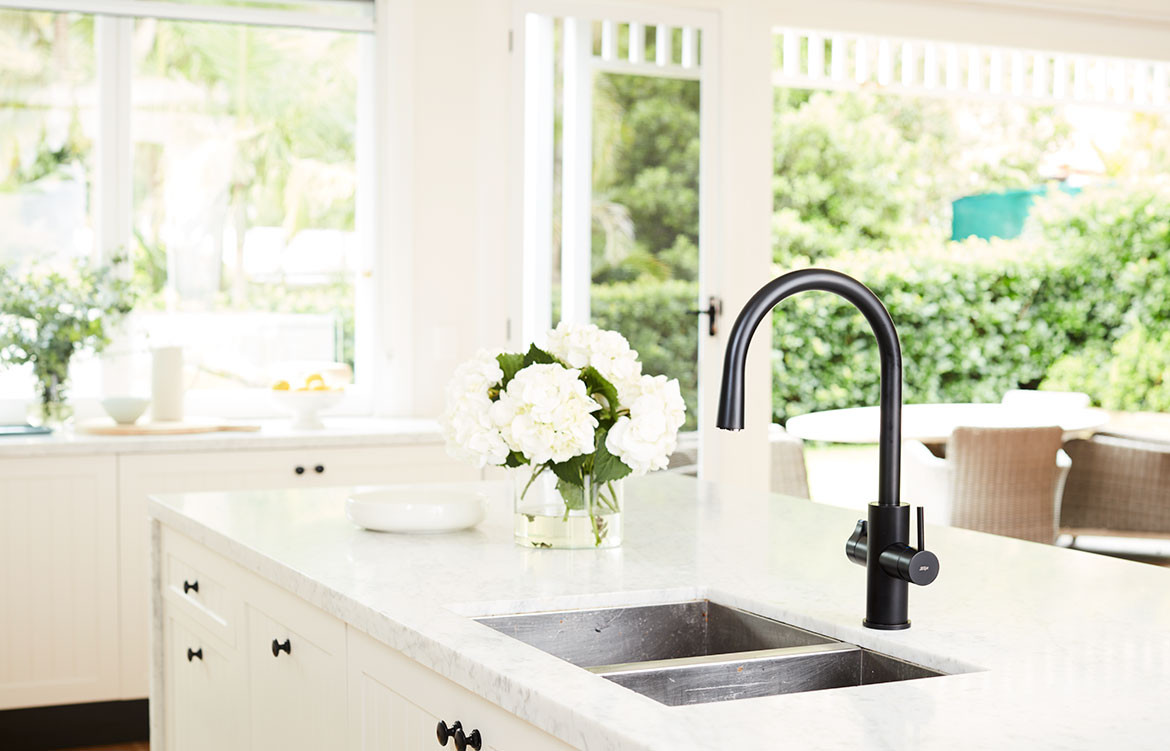 A timely product for an uncertain future, Zip HydroTap Touch-Free Wave uses smart sensing technology to deliver instant boiling, chilled and sparkling water with the wave of a hand – with twin sensor activation to safely dispense boiling water.
Zip HydroTap All-In-One Celsius Arc represents the ultimate in functionality and streamlined modern design. Mike explains "The HydroTap All-In-One Celsius Arc design ensures residential spaces have one single tap for use, whilst hitting all key design features, often using this product as the centrepiece of the kitchen."
It delivers five water types from a single tap: filtered boiling, chilled and sparkling drinking water, as well as unfiltered hot and cold water. Boasting a range of finishes and a variety of advanced technological innovations, this system will elevate any residential space. Offering an interactive touch screen under-bench command centre, PowerPulse boiling water safety mode, sensor-activated energy-saving modes and advanced MicroPurity 0.2-micron water filtration, the HydroTap All-In-One Celsius Arc is the pinnacle of tech-enabled tapware.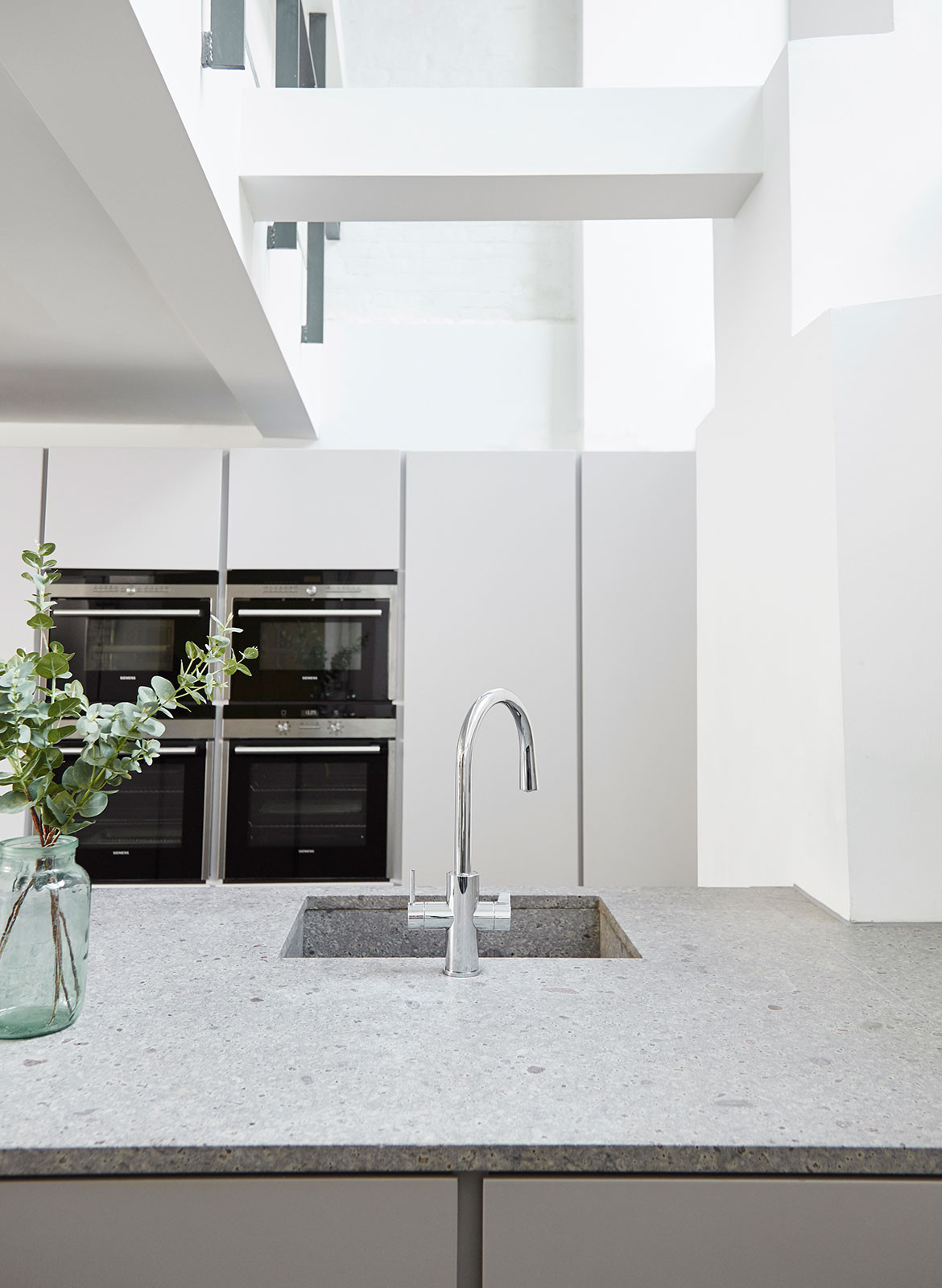 Last but not least (except in size) is the Zip Micro, an award-winning drinking system for smaller spaces. "Our product innovation team was able to make the under-bench smart command centre 37 per cent narrower than the traditional HydroTap models, giving the millions of Australians who work in smaller workplaces access to the HydroTap for the first time," says Mike. "This was done without losing any of the performance of the original HydroTap," he adds. With an integrated safety lock and intuitive twist activation with auto and manual fill options, Zip Micro is a simple yet effective solution – and proof that good things come in small packages.
With a focus on customer-centric design and innovation, Zip Water creates exceptionally relevant products. Through their latest releases, Zip exemplifies the delivery of pioneering and timely fittings that improve user wellbeing while embodying the best practices of modern design.
Zip Water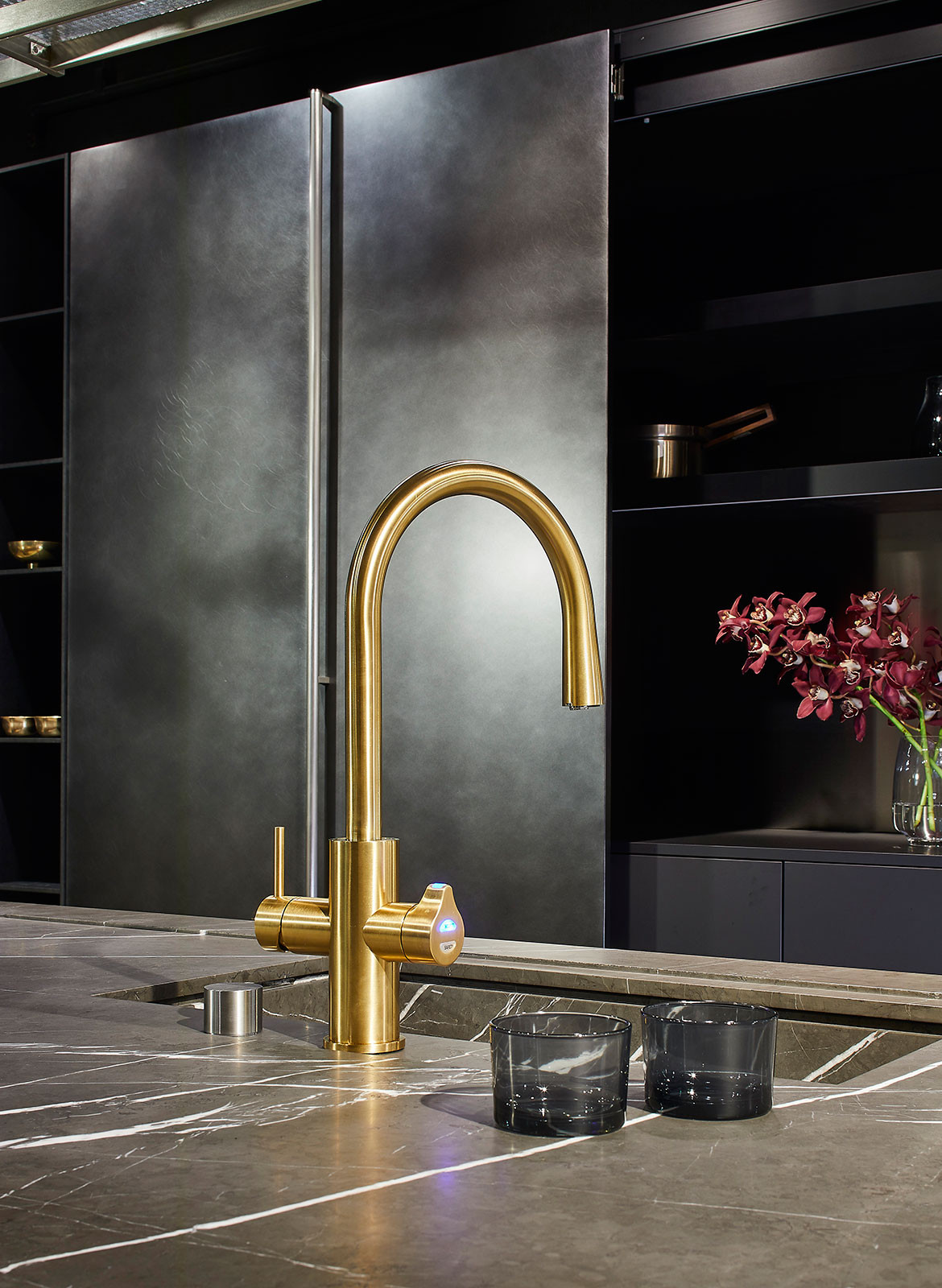 Tags: kitchen, modern, tapware, technology, Zip, Zip HydroTap, Zip Water
---