As Germany's leading brand in state-of-the-art refrigerators, freezers, and wine cellars, Liebherr has continued to elevate refrigeration and preservation since its inception in 1949.
A dedication to high-quality materials and engineering has remained central to the company, ensuring long-lasting reliability and technical efficiency. The new Monolith refrigerator does not fall short of these standards and showcases an understanding of convenience and statement style in its latest design.
With its monumental size and strong, clean lines, it is no surprise that the Monolith can often become the central feature of the kitchen. Standing at 213 centimetres in height, the fridge camouflages into the walls of a kitchen like a cupboard or door. The customisable exterior renders it invisible with visual consistency and cleanliness – a priority in its timeless design.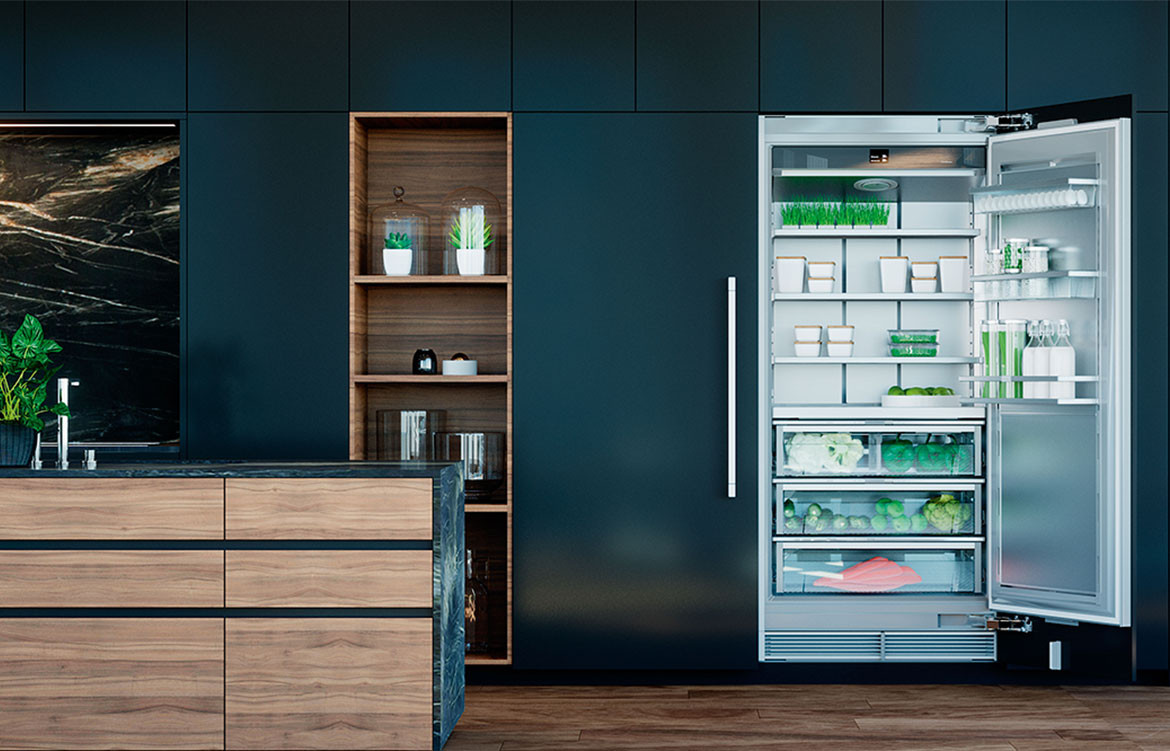 Monolith values the ability to customise, this allows users to combine individual refrigerators and freezers and establish an organised yet personalised system of food storage. Combining to create side-by-side setups from 122 centimetres to a wider 152 centimetres, Liebherr ensures full power to individual design and storage requirements. The customisable layout allows for flexibility and adaptability in any residential floor plan and a seamless integration into any domestic setting.
With this in mind, it is a remarkable feat for such technology to appear passive in any setting yet, with SoftSystem, the whisper-quiet operation of Monolith makes it a beautiful work of engineering with human experience in mind.
The features of Monolith offer more than simply size and designer detailing, but also innovative technologies that ensure long-lasting freshness and reduction of food waste.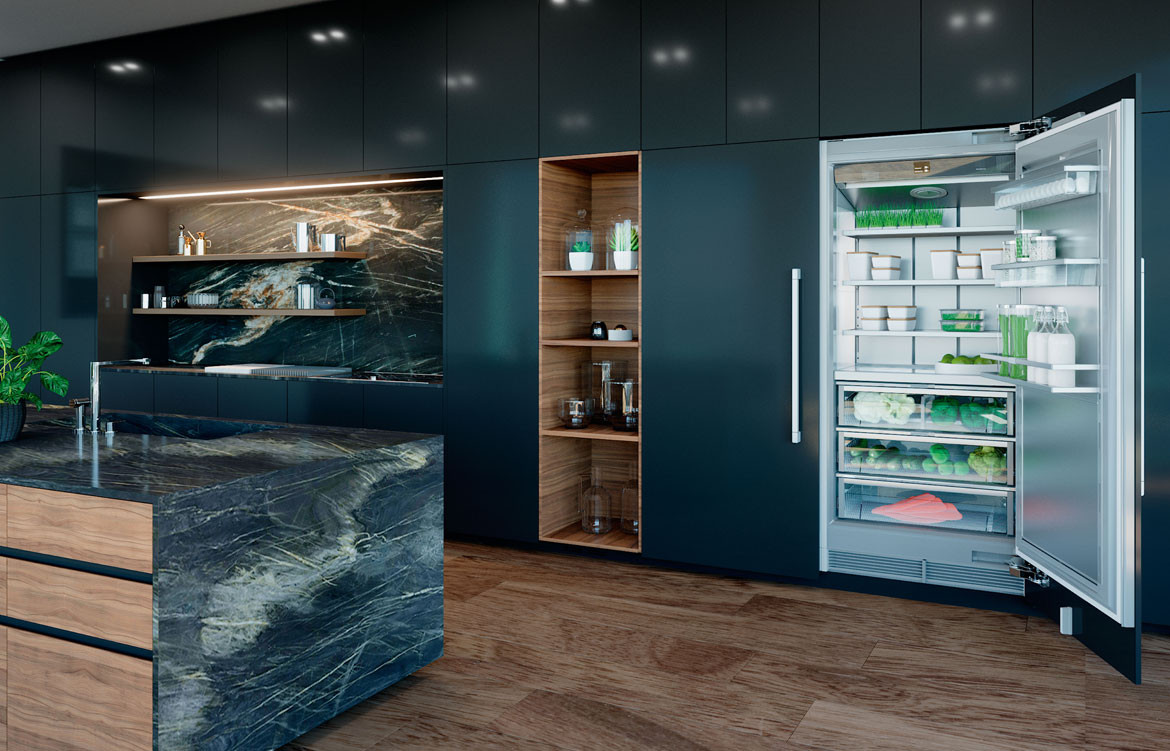 The design of the refrigerator features customisable settings and features including BioFreshPlus technology enabling low-humidity and high-humidity micro-ecosystems suitable for a range of foods.
A thoughtful innovation on its own, the Monolith door features a built-in ventilation system, ensuring cool air is able to circulate evenly throughout the most isolated areas of the fridge. Maximising the PowerCooling system, Monolith promises quick refrigeration and frostless freezing.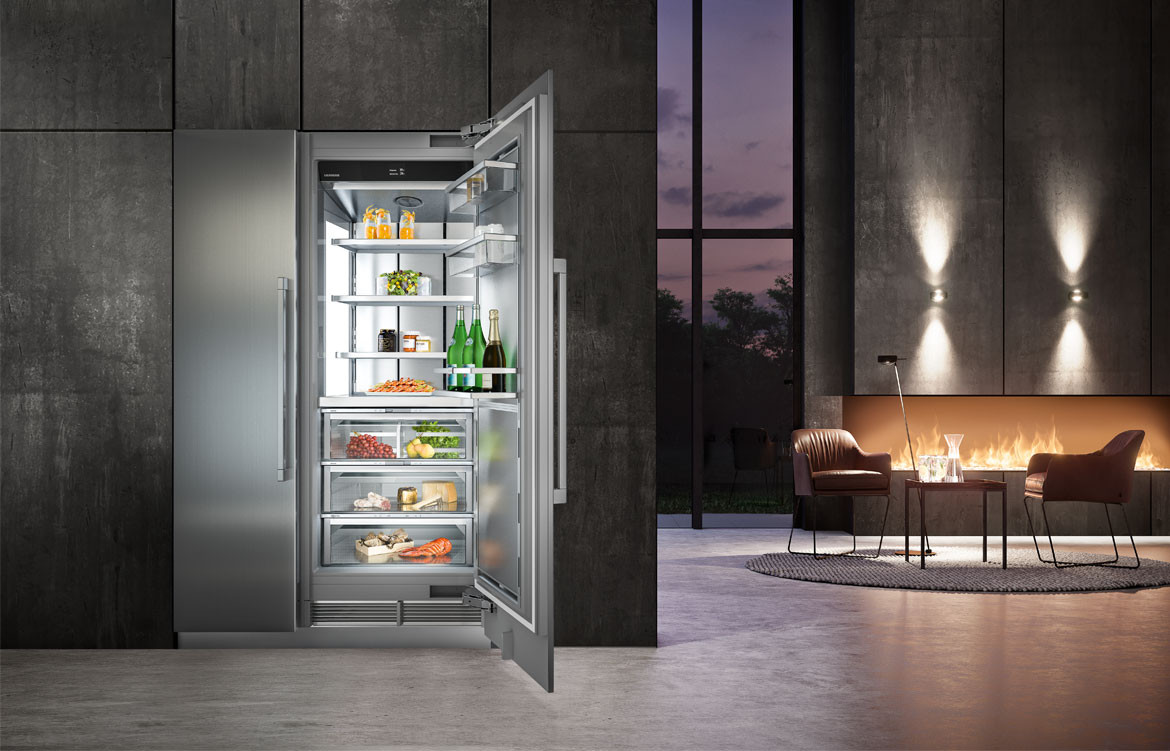 Made for a space designed to host intimate moments between family and friends, Liebherr's Monolith ensures longevity that will last decades as well as reliability to make sure you're left savouring the most delicate moments uninterrupted. Monolith does not falter in quality engineering and exceptional design.
Monolith by Liebherr is available through Andi-Co Australia.
Andi-Co Australia
andico.com.au
Tags: concealed, customisable, freezer, integrated, kitchen, Liebherr, monolith, refrigerator, SoftSystem, wine cellars
---