A crucial backdrop to the scenography of any interior, walls play a vital role in establishing the visual context of the space. Applying the right treatment to the wall surface can have a transformative effect on the whole interior, creating an opportunity to elevate the sense of warmth, inject charm – or add personality. Laminex embraces the potent and transformative power of walls by launching a collection of eight carefully curated wall linings that are designed to work with a wide range of architectural styles – and in a variety of settings.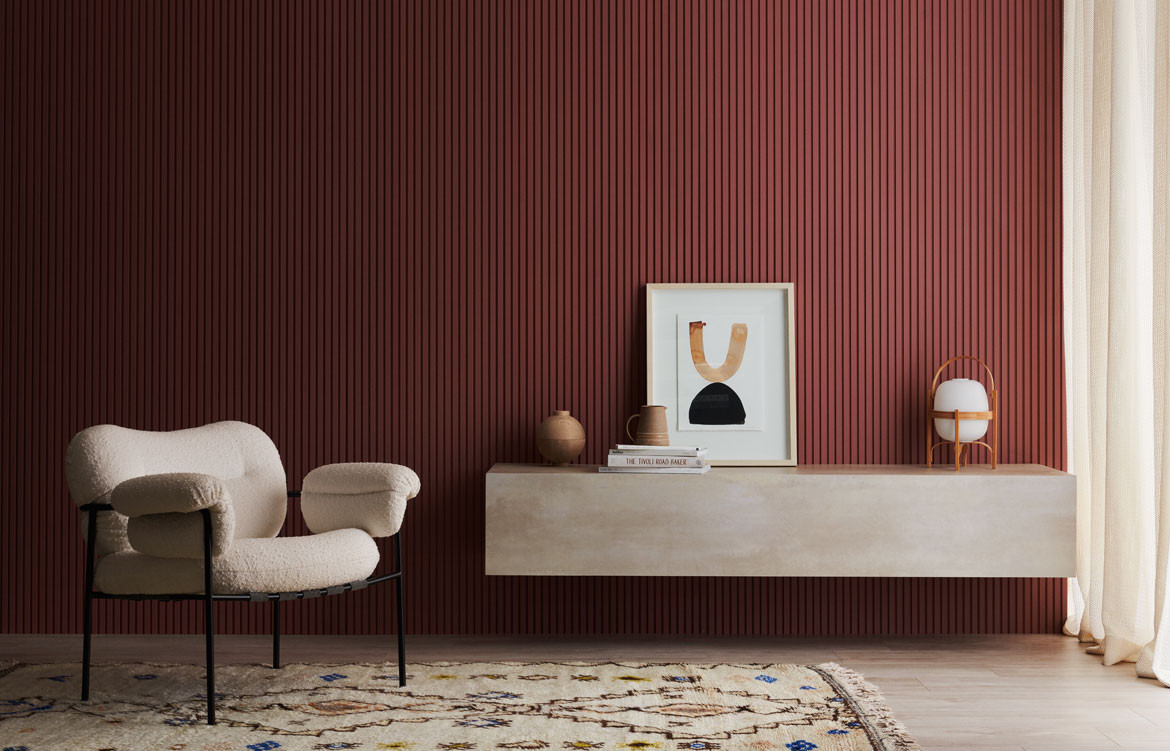 The new product range is called 'Surround by Laminex' and comprises contemporary and classic styles. The contemporary series sees some of the quintessential shapes modernised for a more streamlined look. The deep, repetitive edges of the Batton profiles elevate the classic timber paneling look, offering a choice of narrower boards for a more striking, graphic visual backdrop. The scooped, textural curves of the Scallop variants combine the universal proportions of the undulating pattern with a thinner, more energised shape for more definition. The arched roundness of Demi Round panels, on the other hand, brings a soft, calming quality to an interior – with the option of a slimmer alternative for a more dynamic texture.
Laminex's classic series also offers more standardised visual outcomes. The Classic VJ 100 panel has been designed for the timeless, versatile and classic tongue and groove panelling look, while Heritage 150 elevates the warm, more traditional appeal of timber panelling through the incorporation of wider boards and more pronounced curving joints.
The timeless character of the 'Surround by Laminex' range is bound to be a point of permanence amongst ephemeral trends and fashions. However, the collection was also designed to stand the test of time from a product longevity point of view. The panels are made from a medium-density MDF that uses sustainably sourced timber to ensure an excellent impact-resistance profile. The material selection and manufacturing practices elevate the range's durability attributes and make it an excellent choice for any high-use areas – whether it's a residential or commercial space.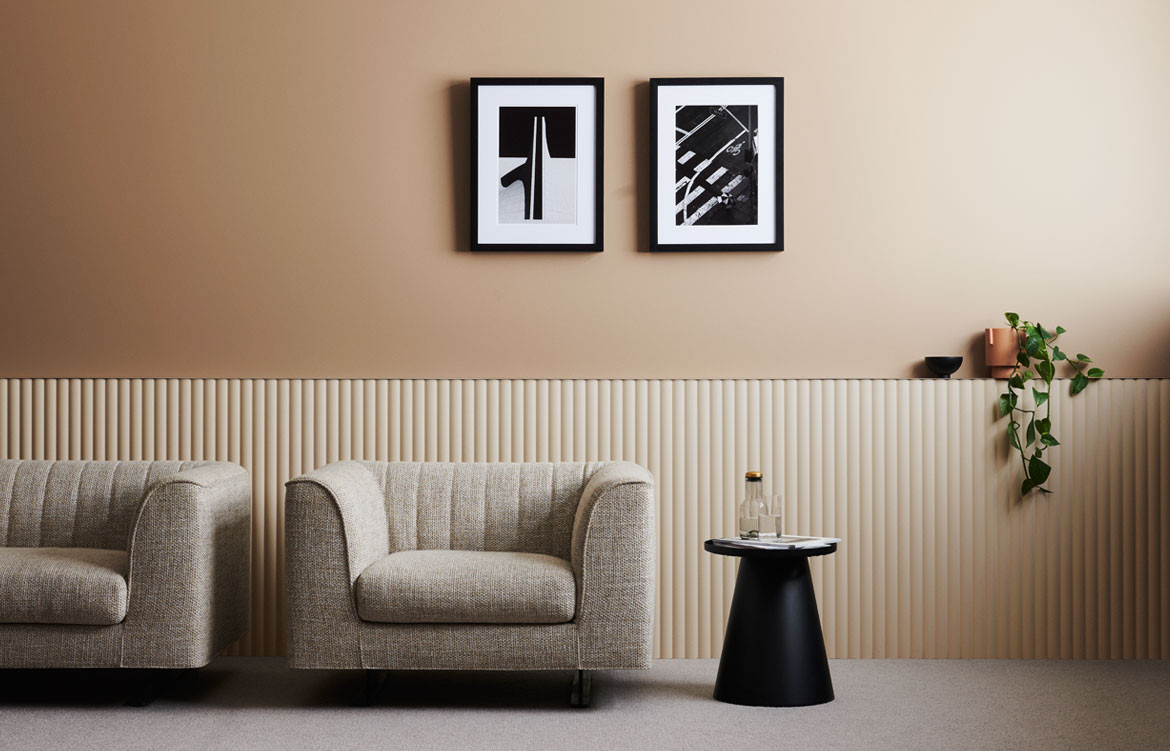 The collection is also a strikingly efficient design solution. It's cost-effective, easy to install and can be attached to a variety of surfaces like plasterboard, timber, steel, brick or masonry walls. The decorative side comes appropriately pre-primed and can be painted with the desired colour right away.
Laminex's Australian-made, versatile and innovative range of products is a much anticipated visual solution that makes achieving high-end wall designs accessible, while it celebrates the ease of installation, excellent sustainability and durability credentials and exquisitely stunning designs to choose from. 'Surround by Laminex' is available from the 2nd of June 2021, so head to suroundbylaminex.com.au to order a sample for your upcoming project.
Laminex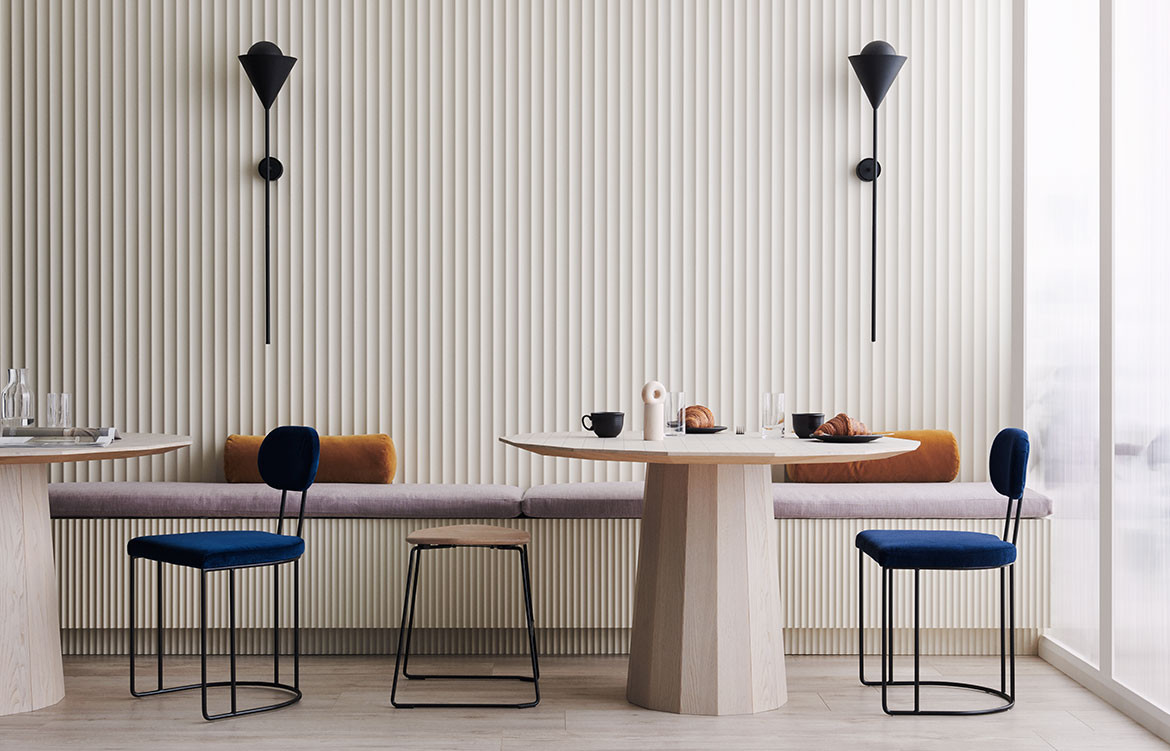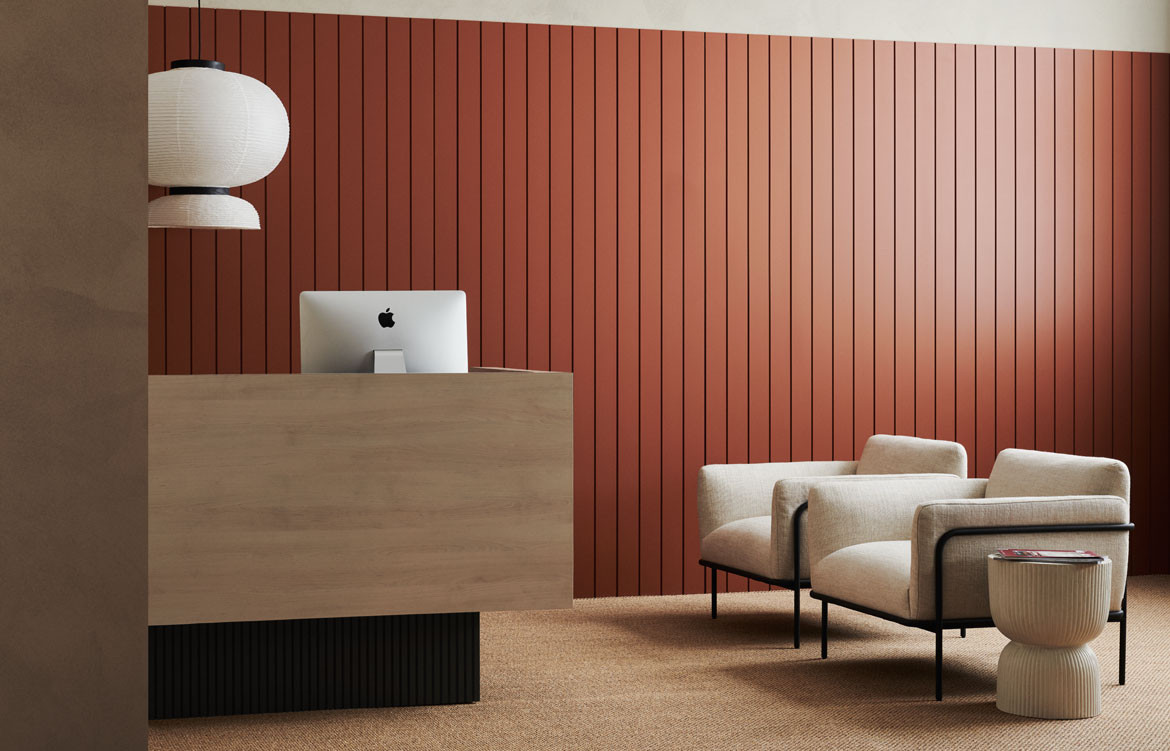 Tags: design solution, laminex, MDF, panels, scallop, Surround, wall lining
---