When it comes to the wonderful world of furniture, things don't get much more iconic than the architect-designed or the mid-century modern; the products of design maestri. As Italian furniture brand, Tacchini, describes, "In design, the maestri (or masters) communicate through the classics; timeless designs far from any idea of fashions and trends yet so powerful as to produce a style naturally."
Paying homage to such pieces and the design maestri behind them, Tacchini have established a long-standing tradition of revival. Among the latest of the greatest to be reissued by Tacchini is the Costela armchair by Martin Eisler and the Sella lounge by Carlo de Carli.
Costela Chair by Martin Eisler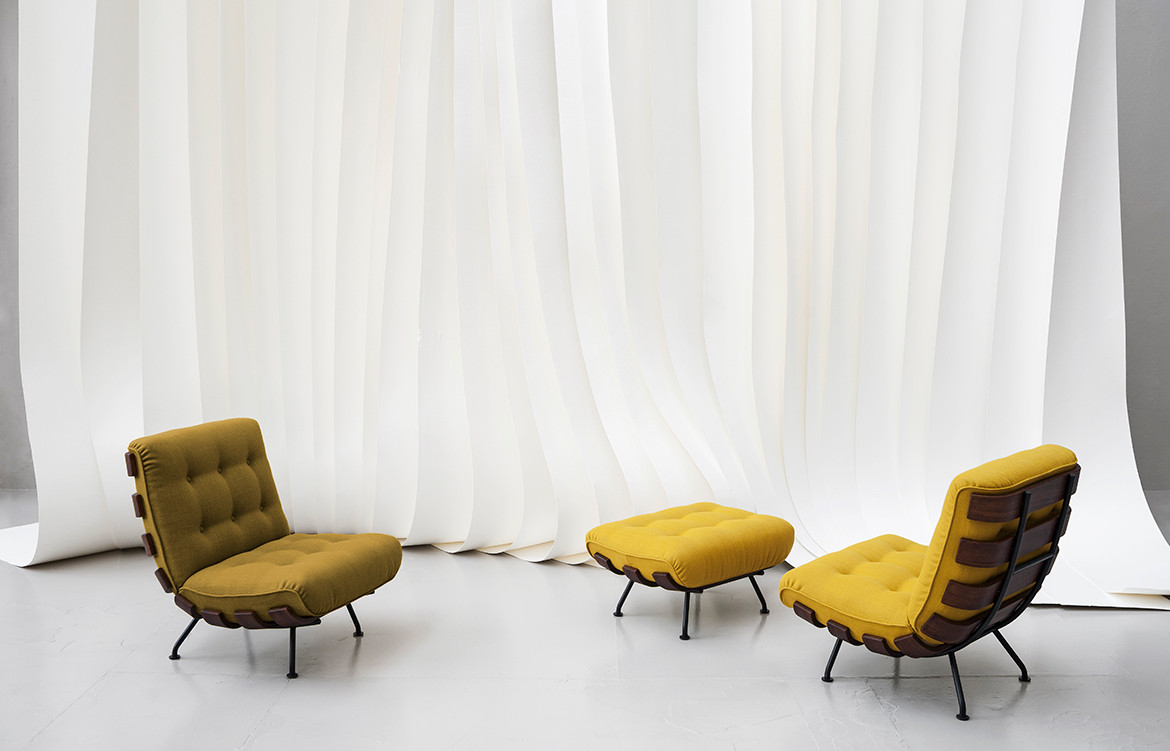 Son of famous Viennese art historian, Max Eisler, Martin emigrated to Buenos Aires, Argentina, in 1938 to escape the oppressive rule of the Nazi regime. Here, he dabbled in many facets of design – from architecture to furniture; interiors to set design.
As the artistic director of Forma Interieur, Martin became renowned for his innovative furniture designs, witnessing unprecedented affirmation throughout the fifties and sixties. During this time, the designer forged fortuitous relationships with the likes of Knoll International and Oscar Niemeyer and was one of the founding design-thinkers behind Brasilia.
Perhaps one of Martin's most prestigious pieces, the Costela chair is testament to the sophistication of Brazilian design mastery. An armchair that marries informal style with elegance, Costela is characterised by sensual aesthetics, authentic materiality, and intelligent design. The rounded bands of its elegant wooden structure wrap around the seat cushion to form a comforting embrace.
A piece well ahead of its time, the Costela chair is design for longevity in its purest form; textile coverings for the seat cushion are customisable and changeable, meanwhile the base is easily dismantled and recyclable.
Sella Sofa by Carlo de Carli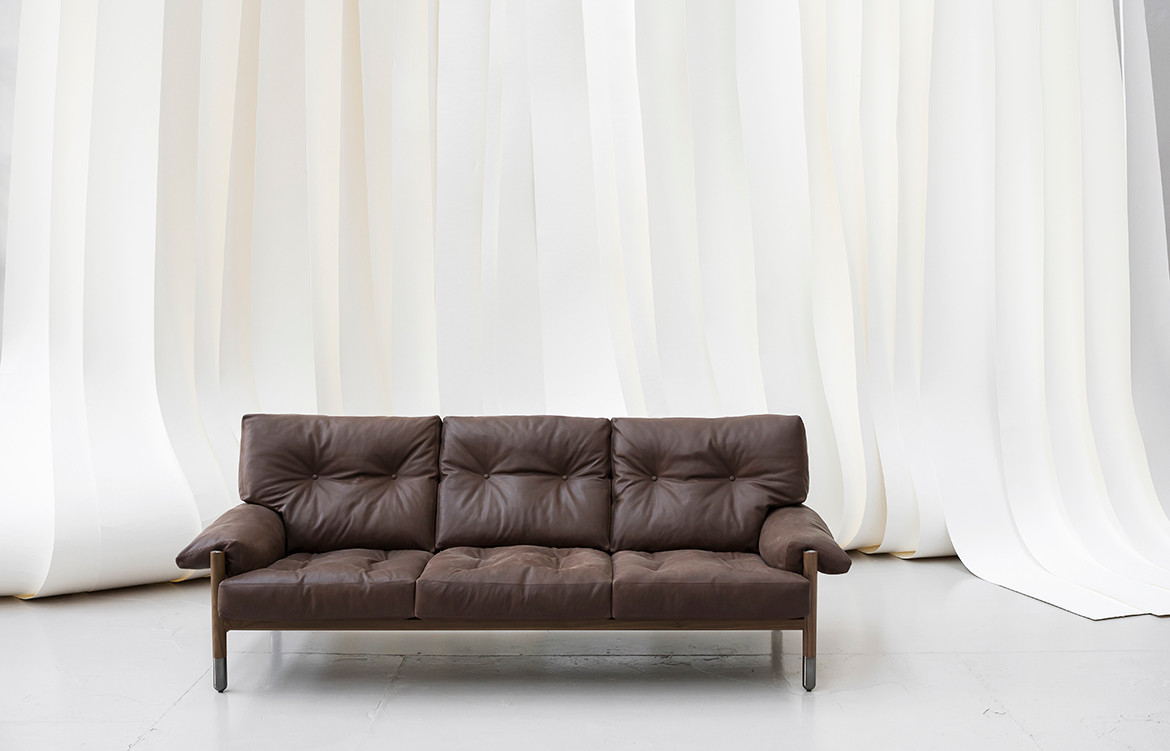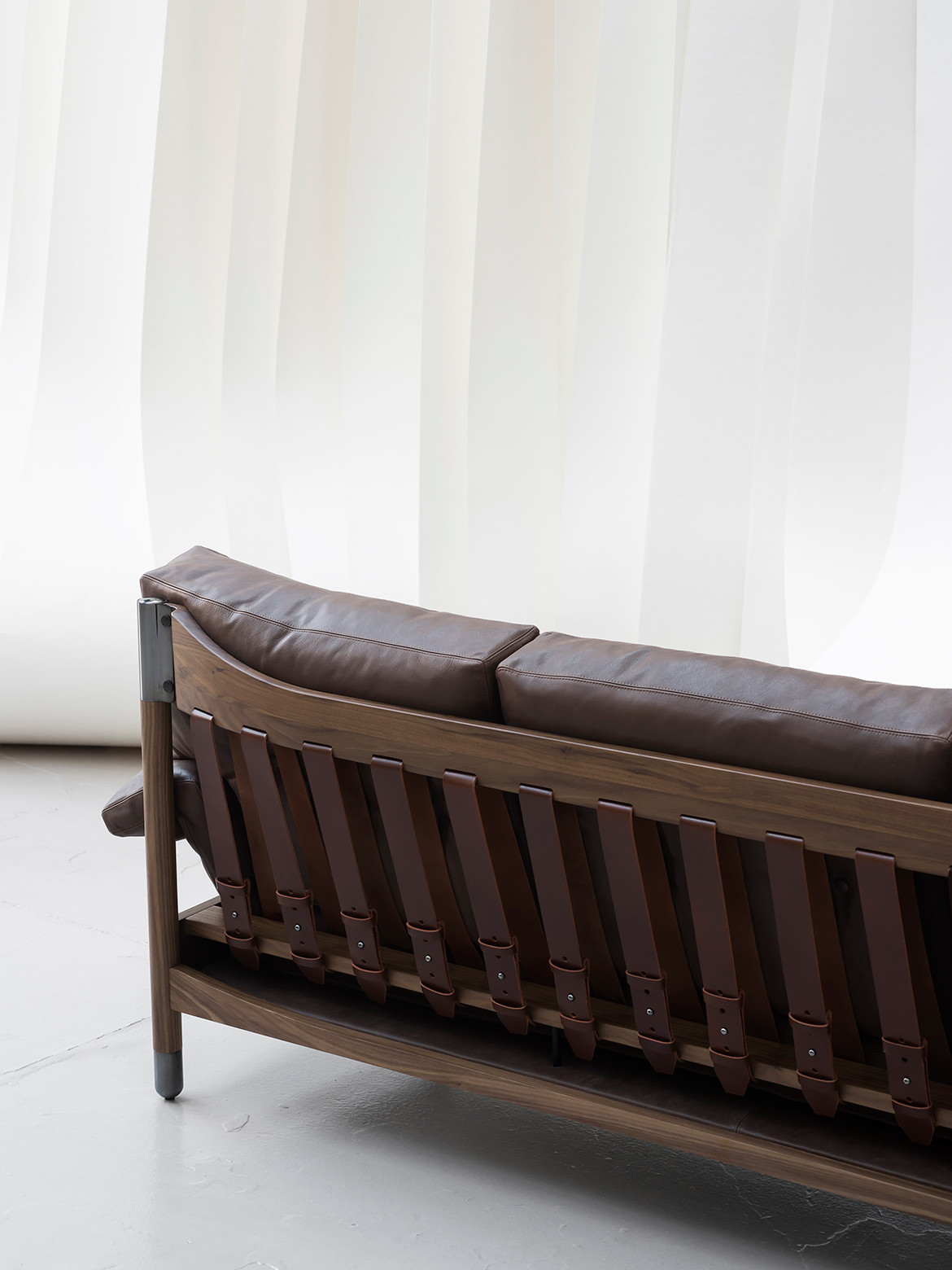 Just a few years prior to Martin's taking refuge in Buenos Aires, Milan-born Carlo de Carli was a gung-ho architecture graduate working under the great Gio Ponti. Quite like Martin, Carlo's career did not discriminate between design disciplines, and he took over the interior architecture, furniture, and decoration arm of Gio's studio in 1962.
"I love any form of design," said Carlo to Creatività in 1973, "provided it's researched, tested and essential." Whether designing a piece of architecture or a piece of furniture, Carlo's attitude was to focus on the people it was for, how and why they would use it, and the context in which it was to exist. Embodying Carlo's philosophy of primary space – that is to say, relational space – is Sella. Originally designed as an armchair in 1966, Tacchini has reimagined and refined Sella for today's lifestyle.
Equally detailed at the front or when viewed from behind, Sella combines a high level of comfort with quality craftsmanship and materials. Available as a lounge or single armchair, Sella features feather cushions for optimum comfort, with upholstery from Tacchini's house range of fabrics and leather.
The frame of Sella is manufactured from solid Walnut with black chrome used as a finishing touch. A signature of Sella is the leather belt detail within the backrest, which provides both character and gentle lumbar support.
 Joaquim Tables by Giorgio Bonaguro for Tacchini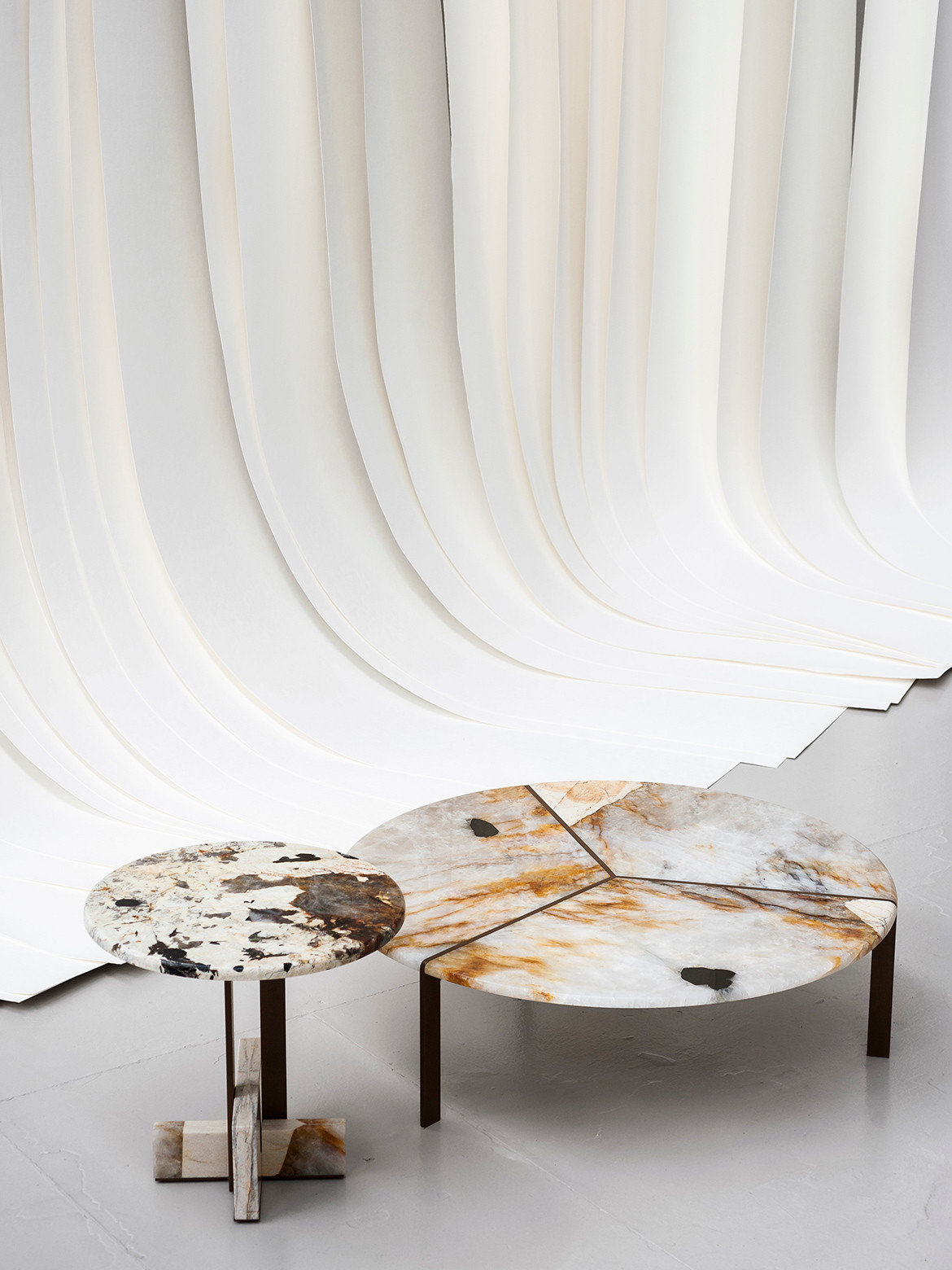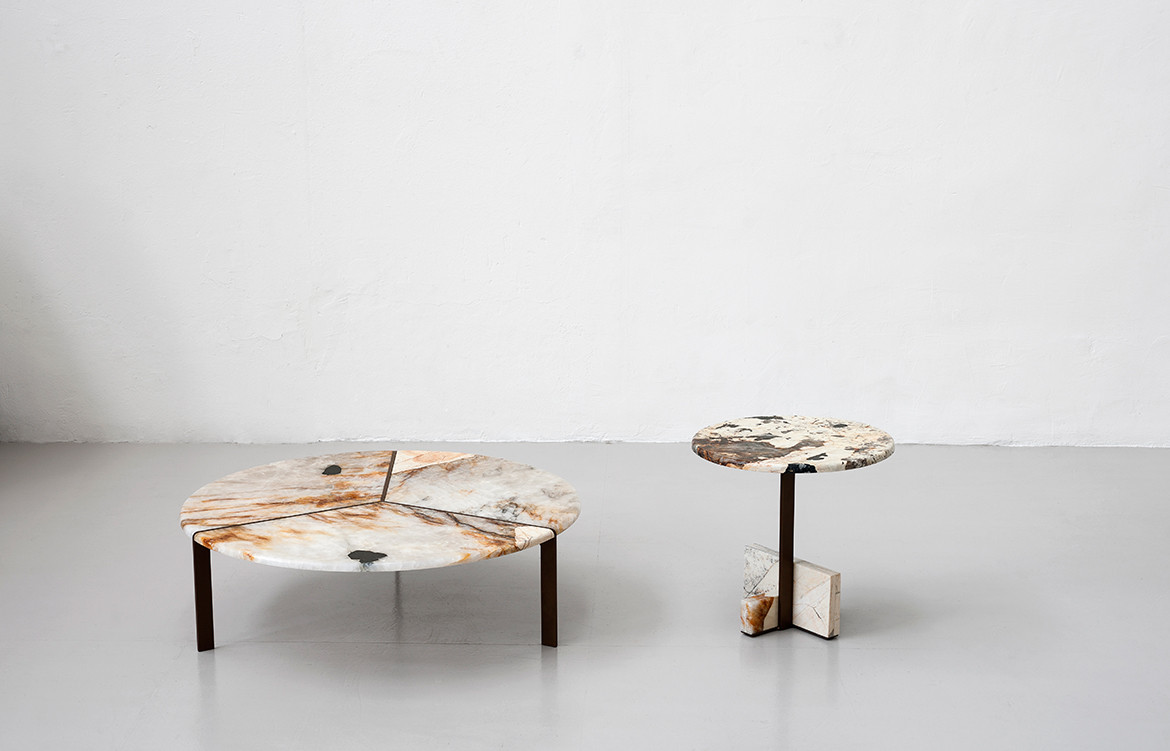 Accompanying Tacchini's collection of furniture pieces that pay homage to mid-century design masters is the Joaquim tables. Designed by Giorgio Bonaguro for Tacchini in 2019, the Joaquim tables channel the softness of mid-century Brazilian furniture in the modernist architecture of icons such as Niemeyer, Costa, Vilanova Artigas and Bo Bardi.
The Joaquim table's linear, geometric shapes are a nod to the simple and elegant lines favoured by its namesake designer, Joaquim Tenreiro – one of the fathers of modern tropical design.
Made with a modern sense of environmental responsibility, the Joaquim collection has been designed to salvage off-cuts, fully embracing the principles of upcycling and sustainability, which are linchpins of Brazilian design.
In February 2020, StylecraftHOME warmly welcomed the arrival of Costela, Sella, and Joaquim by Tacchini to its Australian showroom floors.
StylecraftHOME
stylecrafthome.com.au
We think you might also like Ilse Crawford's short film on wellness, wellbeing and design
Tags: Brazilian design, Carlo de Carli, design icons, furniture design, Giorgio Bonaguro, Martin Eisler, mid-century design, StylecraftHOME, Tacchini
---