The calm confidence of the premium metal, alongside the unpretentious purity of its subtle hues so closely resembling the translucent fluidity of water has been widely appreciated by designers and architects over the years. Moulded into diverse shapes and forms – like water – this staple of modern design has been creatively employed to produce simple geometric shapes, graphic industrial structures and rounded, organic forms. Universal in its integrity, toned down expression, versatile colouring and tactile manifestation, the material offers an opportunity to achieve a variety of visual outcomes.
VOLA's range of stainless steel tapware encapsulates the metal's timeless qualities, perfectly highlighting both Arne Jacobsen's iconic designs – and the brand's remarkable sustainability credentials.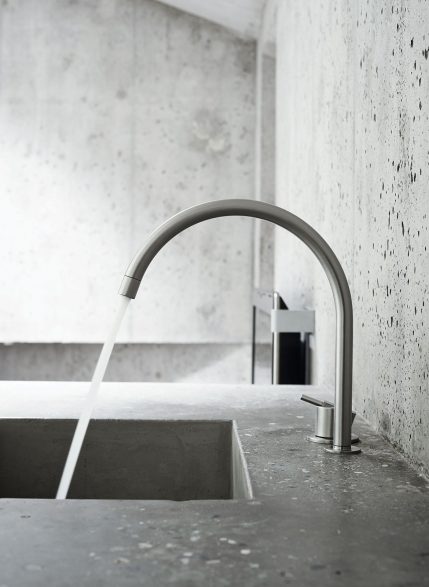 With their focus firmly placed on wellness and environmental commitments, VOLA only uses pure steel – and works solely with suppliers whose quality standards match their own. The brand is also devoted to minimising waste and maximising re-utilisation. All their products are made to order, and they primarily work with highly recyclable metals – such as stainless steel, which is 100% recyclable – to ensure they can recover and reuse the entirety of their waste. Handcrafted at a factory in Denmark and built around a modular design system, VOLA offers an incredible level of customisation and attention to detail as it pushes the long-lasting potential of the products even further.
Stainless steel is also incredibly durable and resistant to chemicals and corrosion which not only makes it an excellent choice for the outdoor applications but also ensures longevity – yet another cornerstone of VOLA's sustainability pledge.
However, the long-lasting appeal of VOLA's stainless steel tapware doesn't come from the manufacturing process and durability of the material alone. The timeless allure of the iconic forms designed by Arne Jacobsen continues to be as relevant as it was in 1968 when the original modern tap was created by the architect and VOLA founder, Verner Overgaard.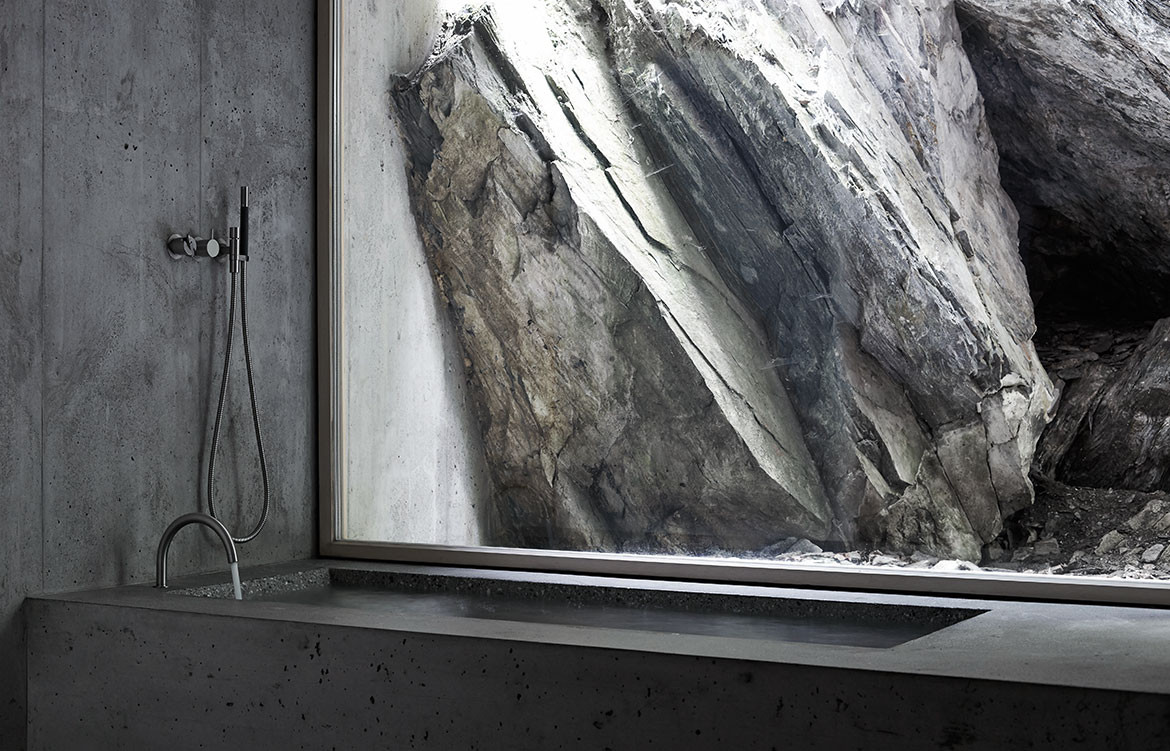 The simplicity of a design that conceals the mechanical aspects of the product emphasizes the purity of the material and the sculptural confidence of the form – a timeless fusion of ingenuity and beauty that is bound to enchant for generations to come. The hand-brushed finish of the stainless steel range will establish a pleasant visual dialogue with any modern interior, while the sensual texture provides a tactile and optical quality that evokes the attributes of spring water.
Combining the enduring beauty of timeless, modern forms with exceptional quality and sustainability commitments, VOLA's stainless steel tapware collection offers exceptional performance, long-lasting appeal and iconic visual outcomes – an original design recipe many manufacturers seek to imitate or match.
Vola
Tags: bathroom, hand brushed, kitchen, modern forms, stainless steel tapware, Vola
---