"Is this freight or a house?" poses the project architect, Steven Whiting.
Located in Lorne, Victoria, The Pod project sits on a steep and split-into-two site. It was designed to appease a difficult site and frame sunny views, "like a perch or tree house", Whiting says.
"It was also to maximise natural light and visual access, yet provide privacy," he adds.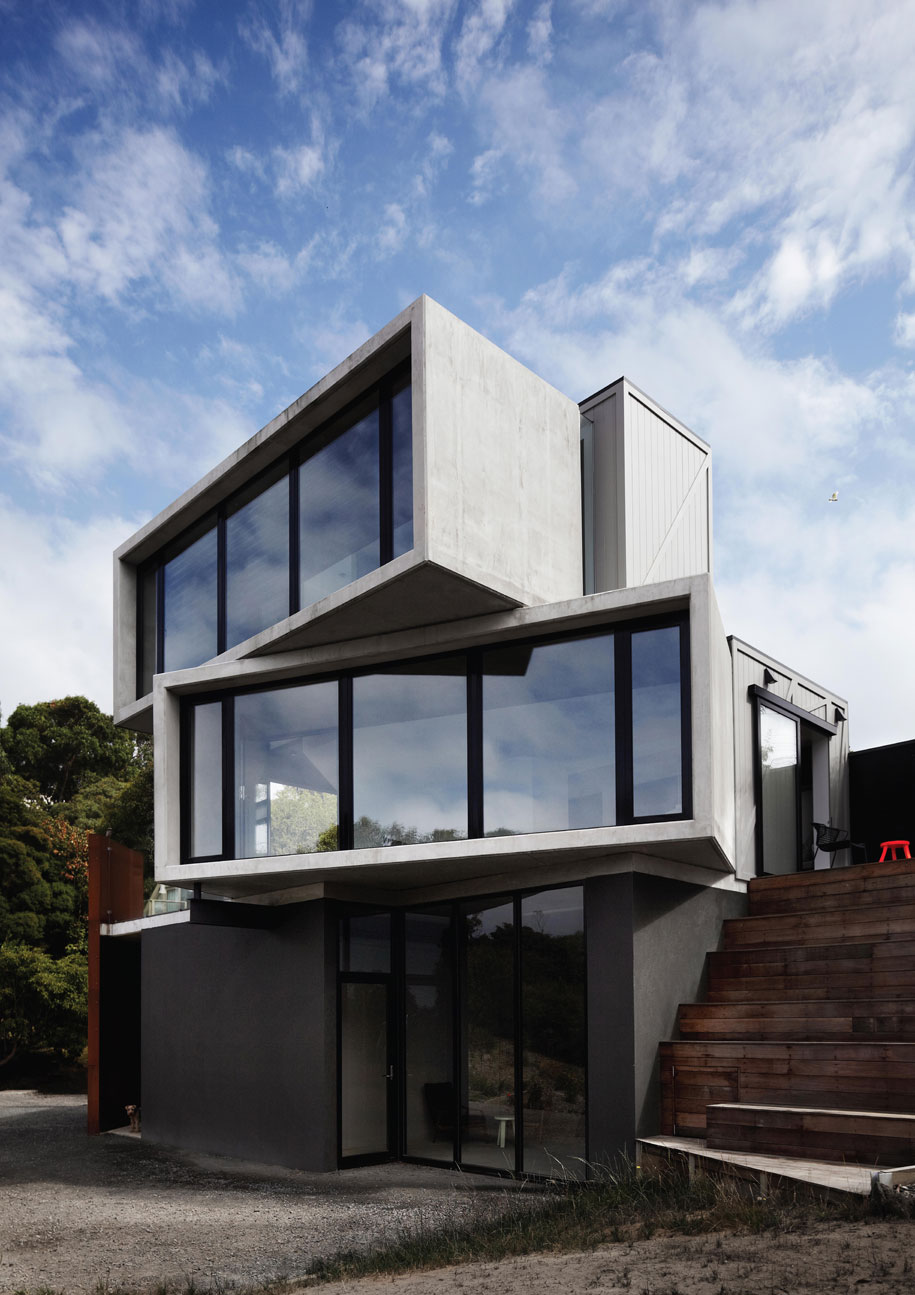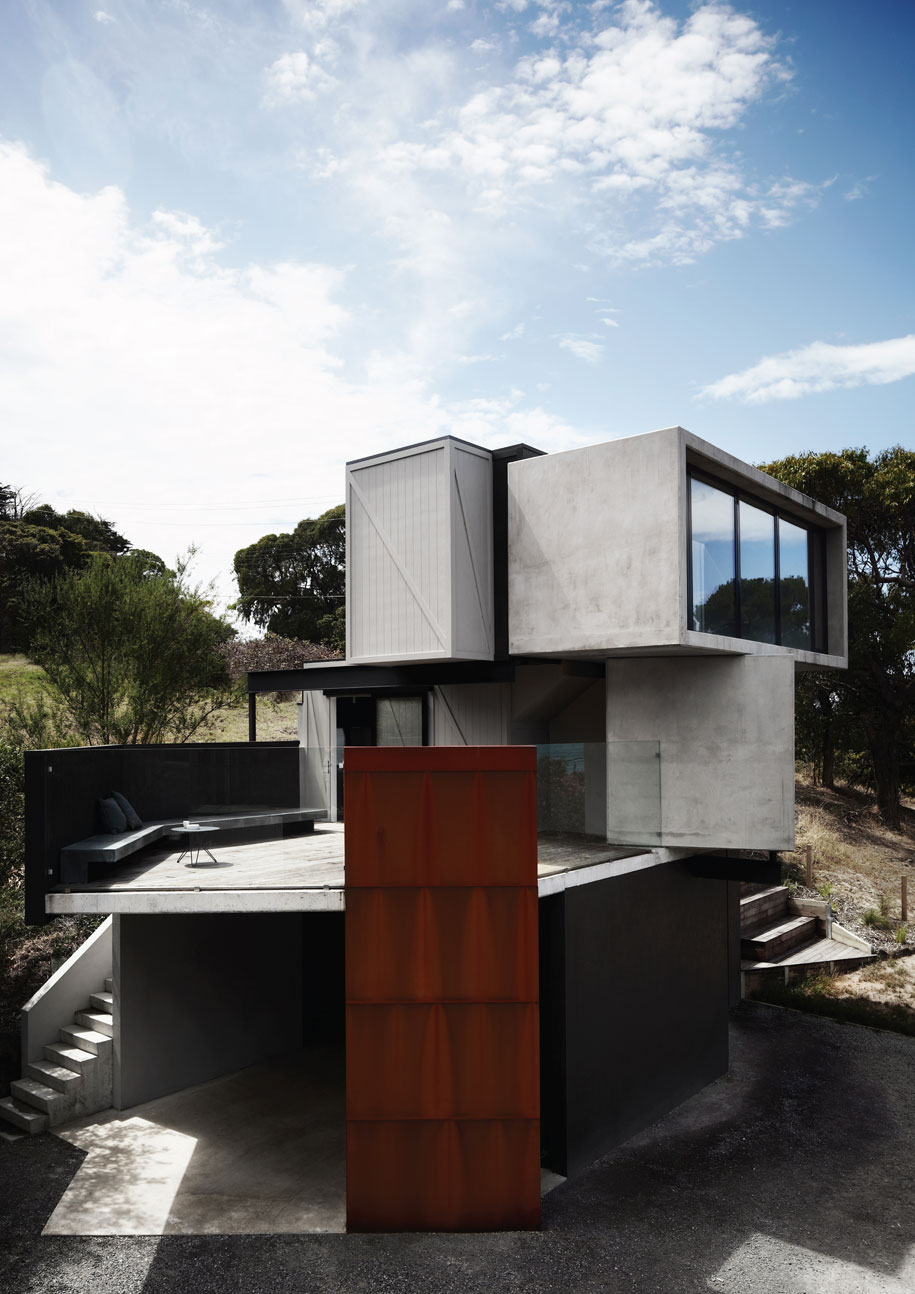 The Pod comprises three levels, one bedroom, a kitchen, lounge/dining, various platforms to enjoy the views, and sits in the front yard shared by a larger main house. The client, a trusted friend of Carole and Steven, the directors of Whiting Architects, engaged the duo to create a property for him to use on weekends.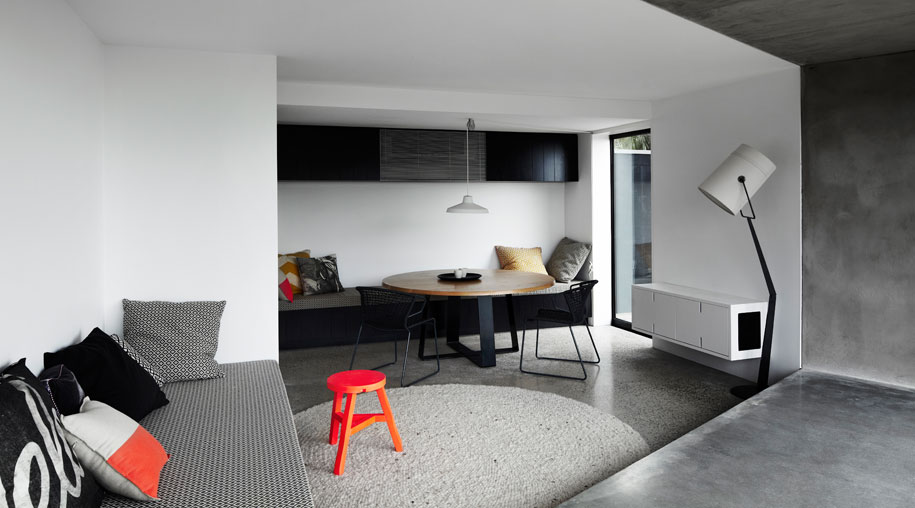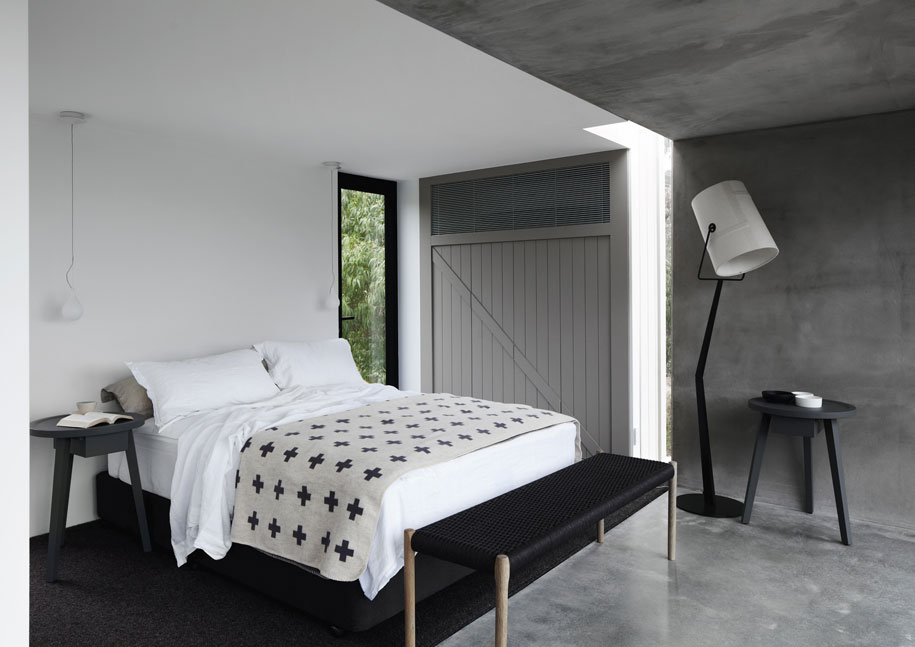 Also an engineer, the client's commercial building background became the key inspiration for The Pod, in an abstract sense.
"We had an obligation to create something remarkable when experienced from the outside in – a building with a little client self-expression," Whiting says.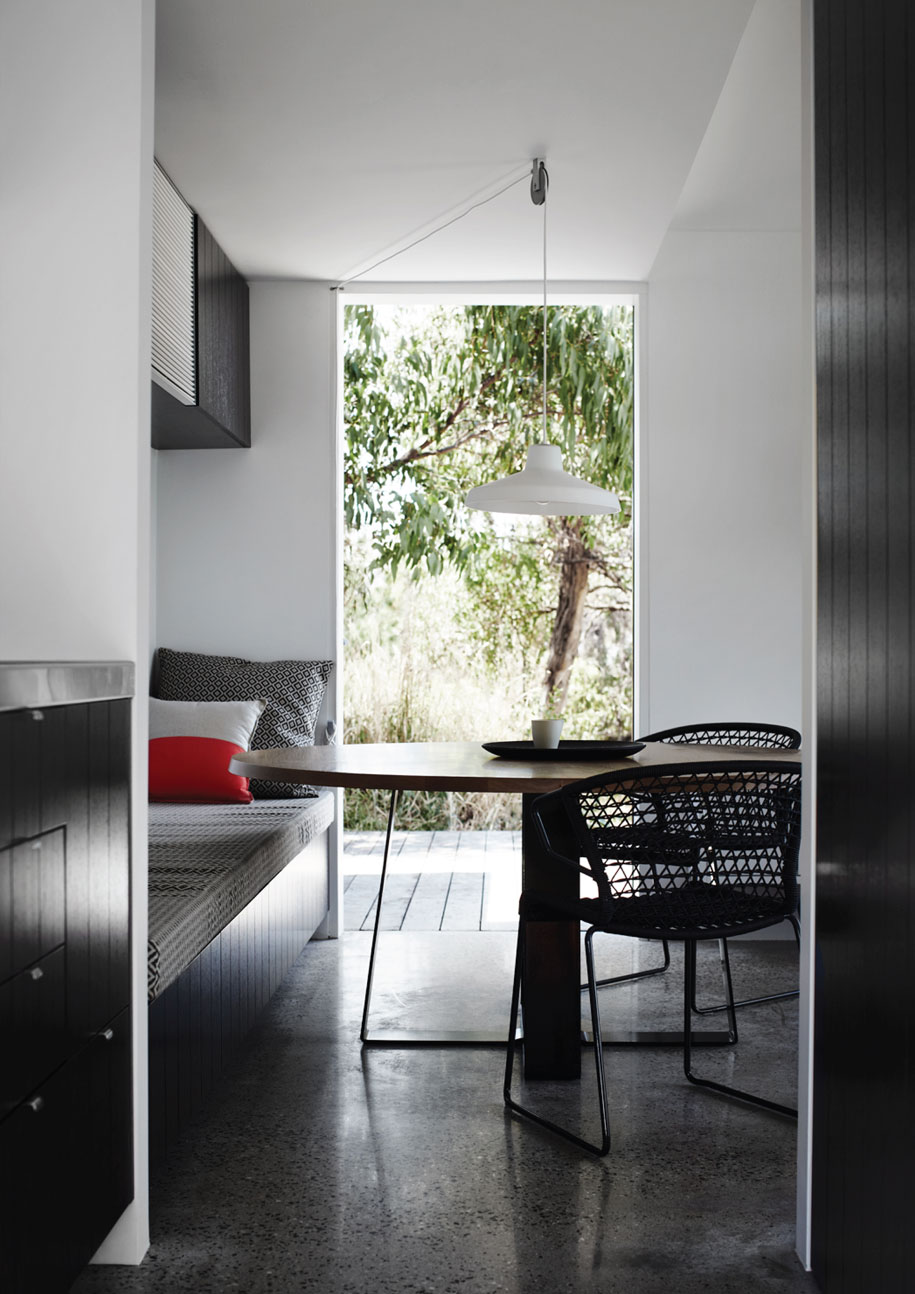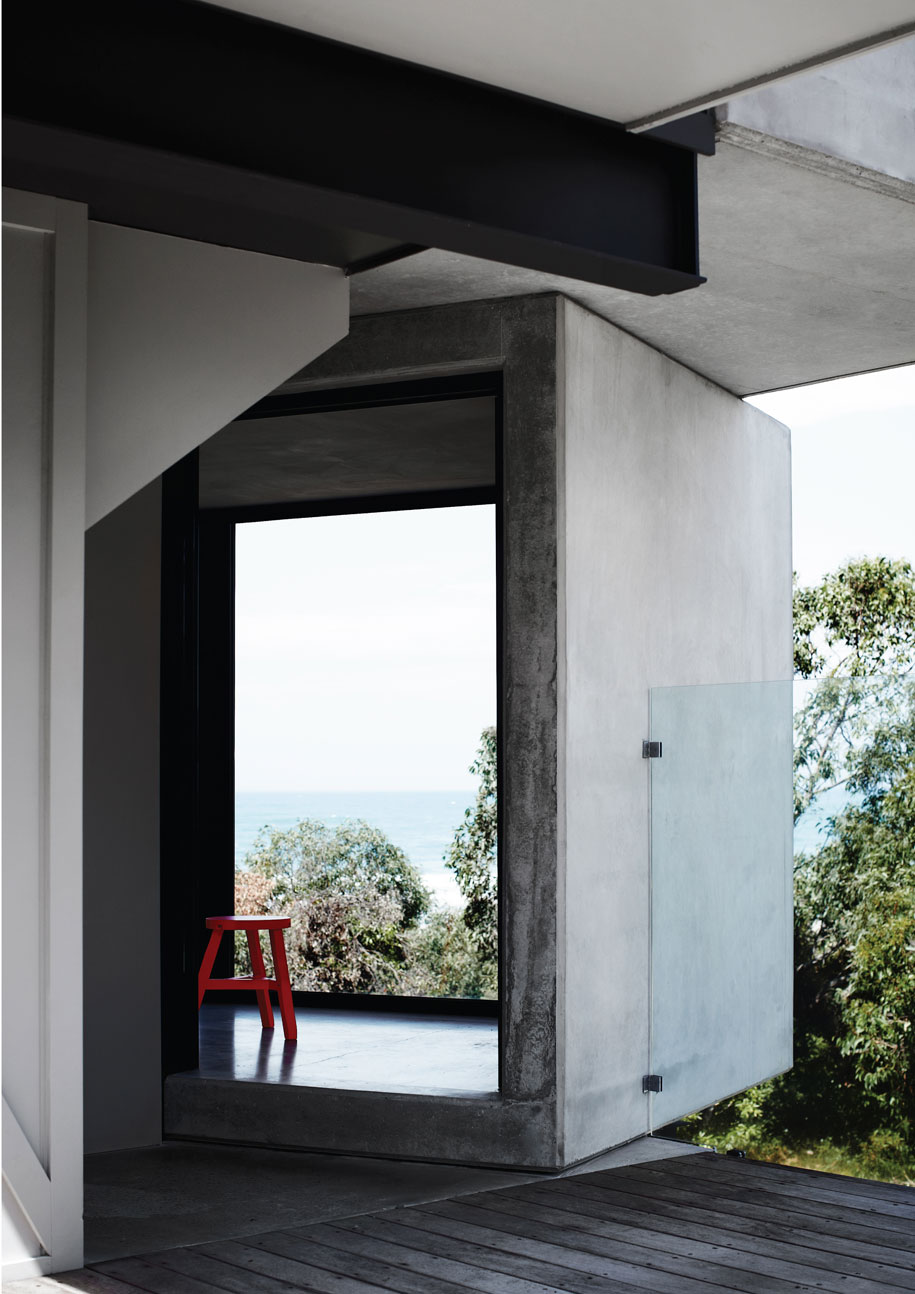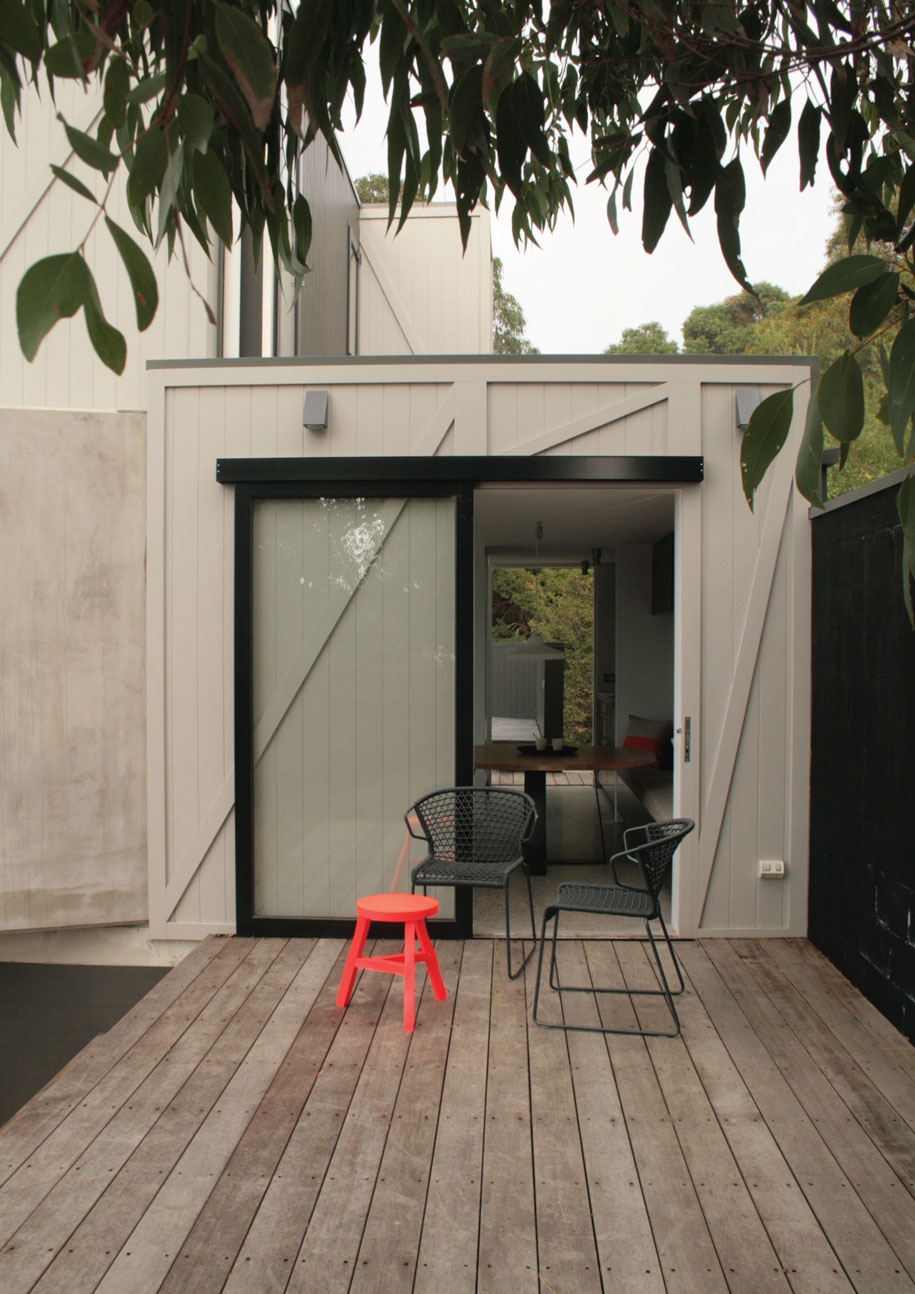 The building reads as a hard-standing area at the bottom of a block left for industrial detritus, such as shipping containers and empty timber crates that are randomly stacked as if ready for loading and dispatch by sea.
Made from craned-in precast concrete and specialist steel, The Pod has a lightweight construction clad in compressed cement and a three dimensional appearance.
"The key was working with the elements, sun, breezes, shade and shadows, as well as ensuring the orientation was correct," Whiting says.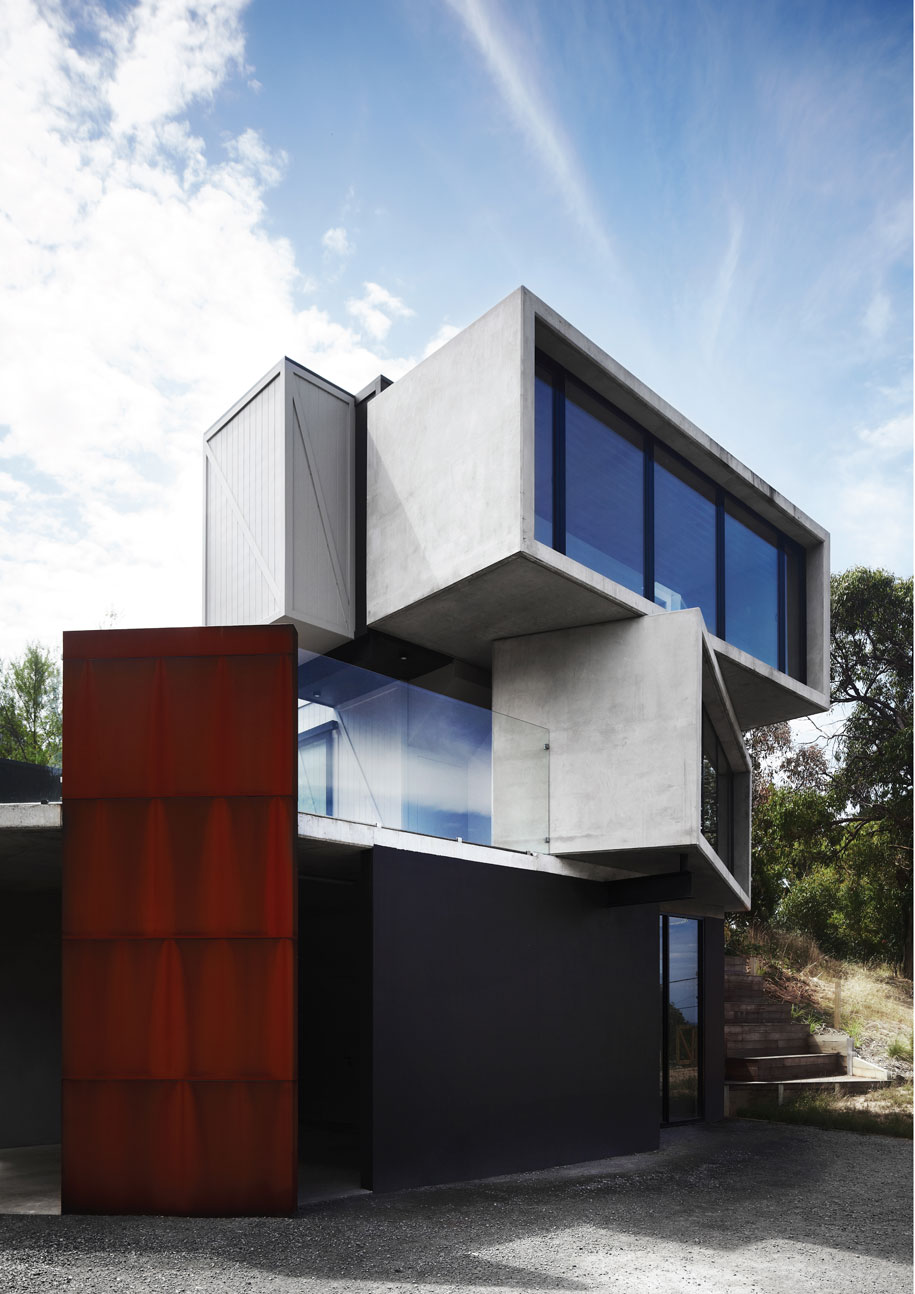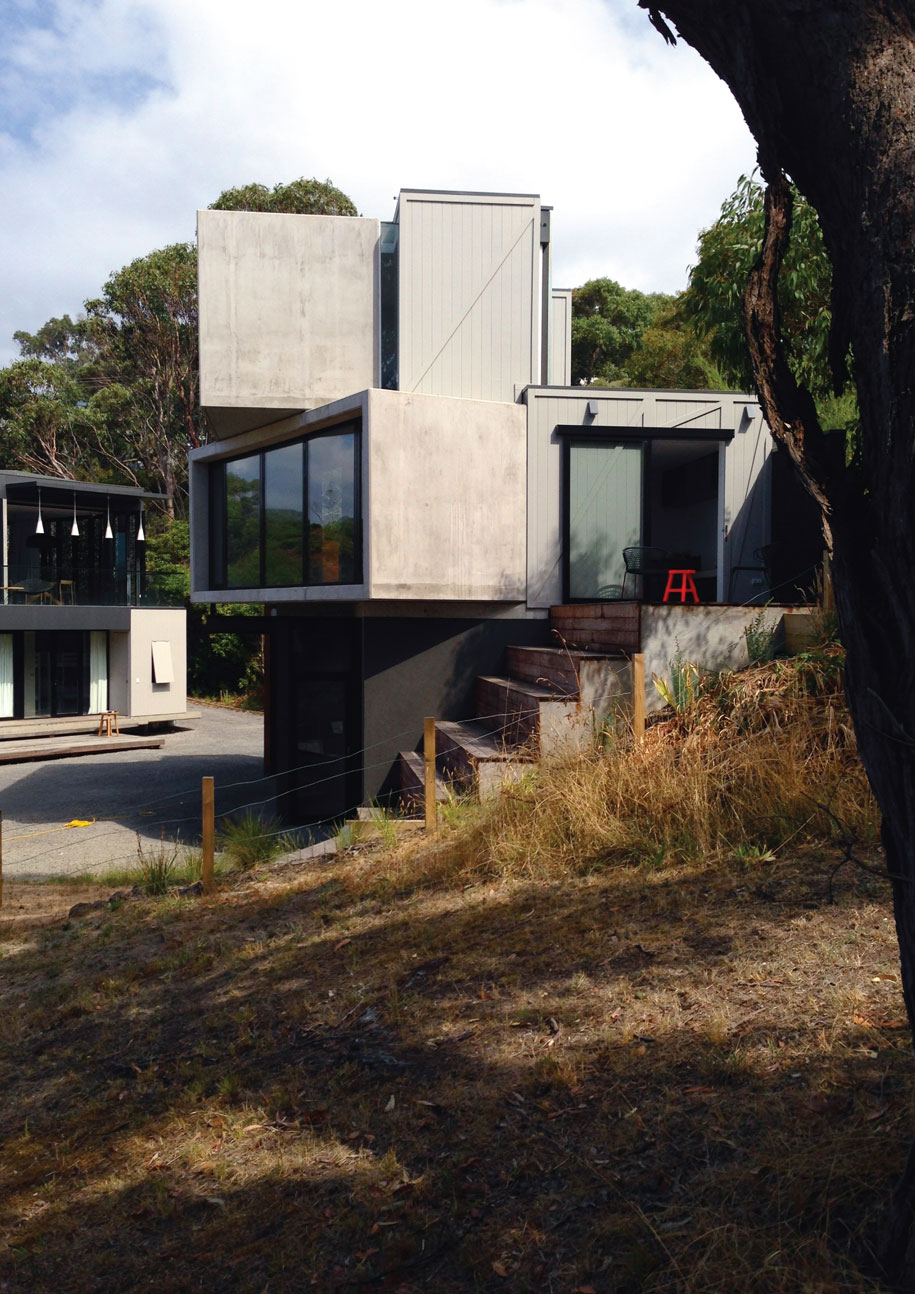 The building also utilises solar heat gain in winter to passively warm areas, but opens up completely to catch sea breezes and allow warm air to escape. The concrete offers good thermal mass, which enabled a combined wall/roof structure in the form of a box to be constructed, prefabricated and easily transported to the site.
"It's a simple collection of objects that inspires a second look," Whiting says.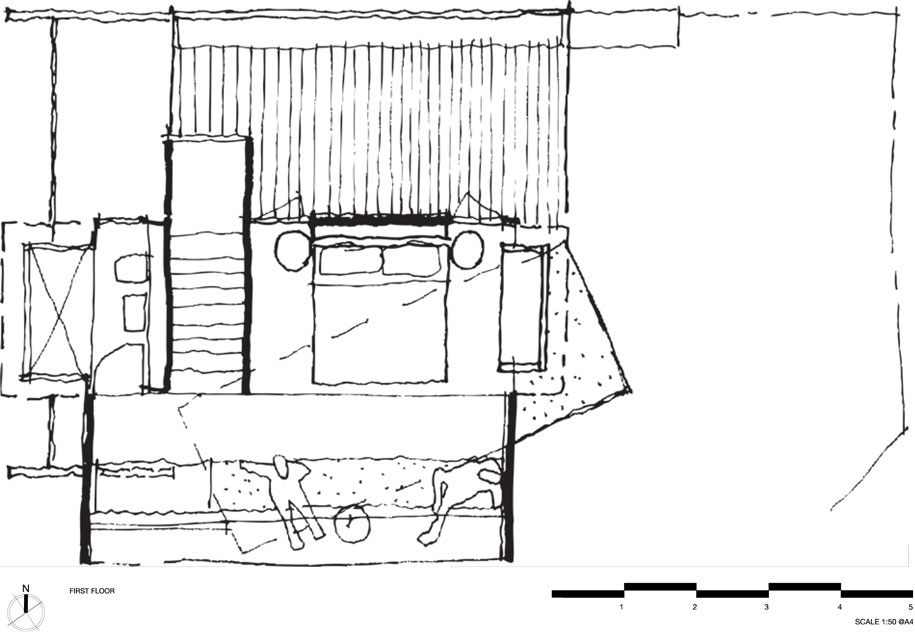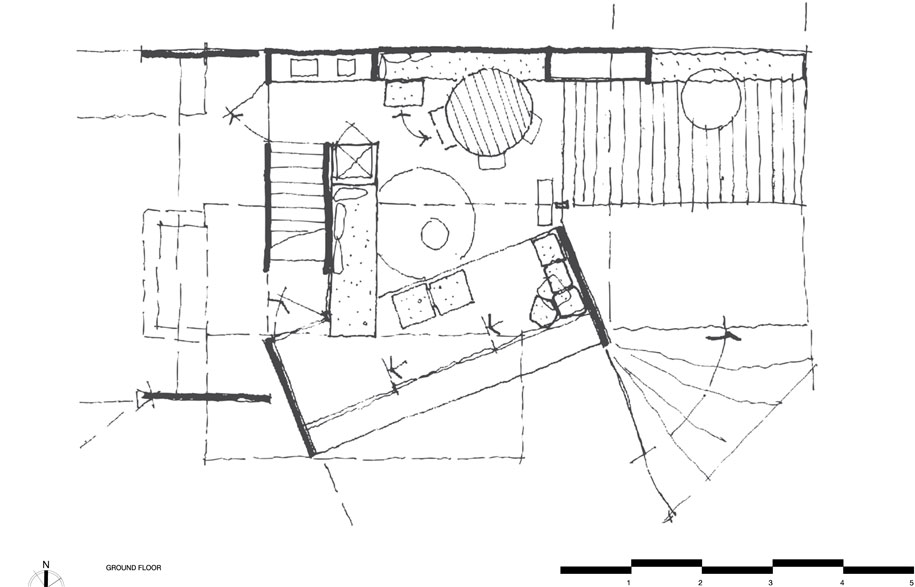 ---
Photography by Sharyn Cairns
DROPBOX
---
Architect: Whiting Architects
Architect team: Steven Whiting, Emma Hunting
Creative director/interiors: Carole Whiting
Builder: Spinefex constructions
Engineer: Bruce McCraken
Kind of project: Residential
Location: Lorne, Victoria
Parameters of project: one bedroom, one bathroom, living, games room, kitchen totalling 100sq m
Date of project completion: 2013
Whiting Architects
whitingarchitects.com
Tags: Architecture, concrete, Home Architecture, homes, House Architecture, Interior Architecture, residential, Residential Architecture, Whiting Architects
---