Good design always considers context. Whilst this usually results in spaces that reference their environments, occasionally it is just as successful to react against them. Such is the case with design firm Betty & Wolff's project on Flinders Lane.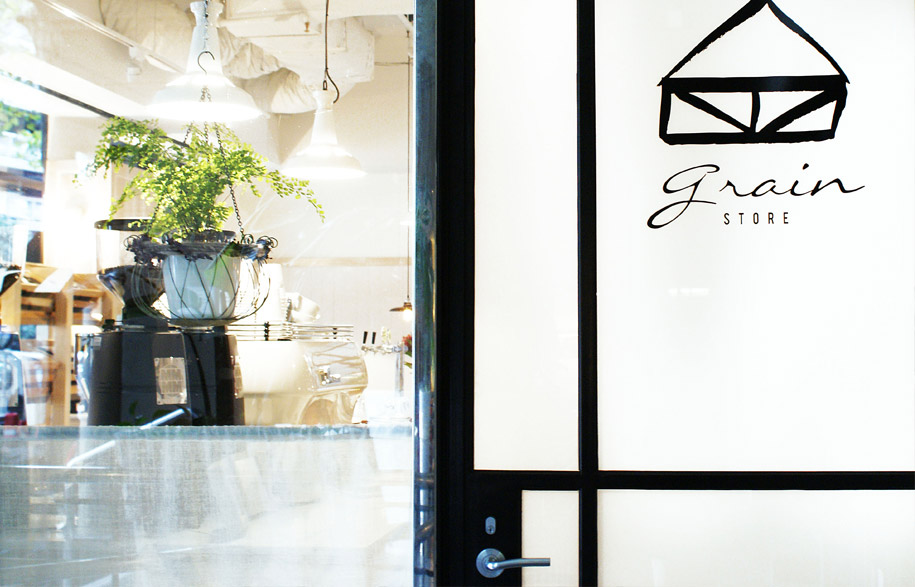 With a site at the west end of the Melbourne CBD set amongst predominantly commercial residential buildings, the brief was to create, as designer Joseph Hamilton says, "a warm, delightful space with understated refinements".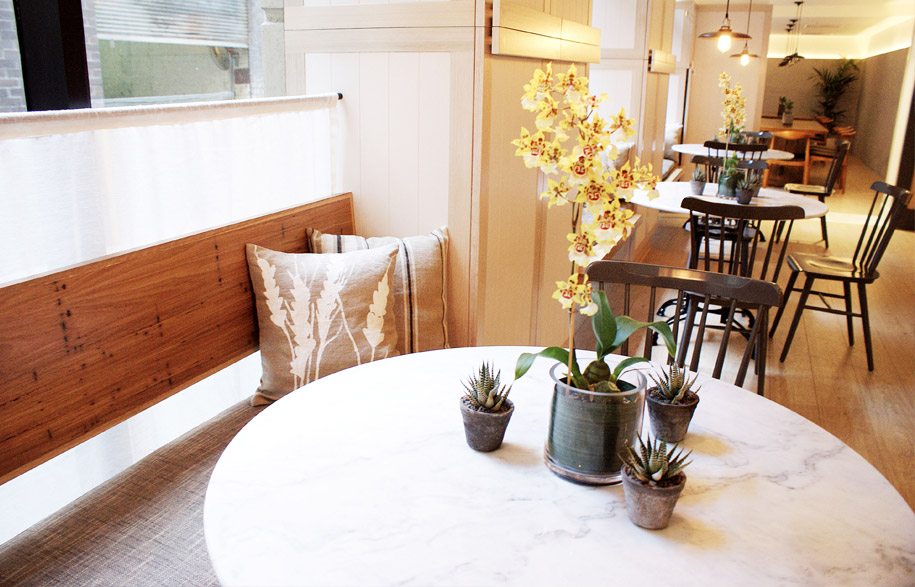 The site's building had architectural qualities of its own including large masonry window reveals the glass partitions, which were retained and elaborated in the final design. "I think history is most meaningful in what exists here and now, and how we engage with that continues the story," comments Hamilton.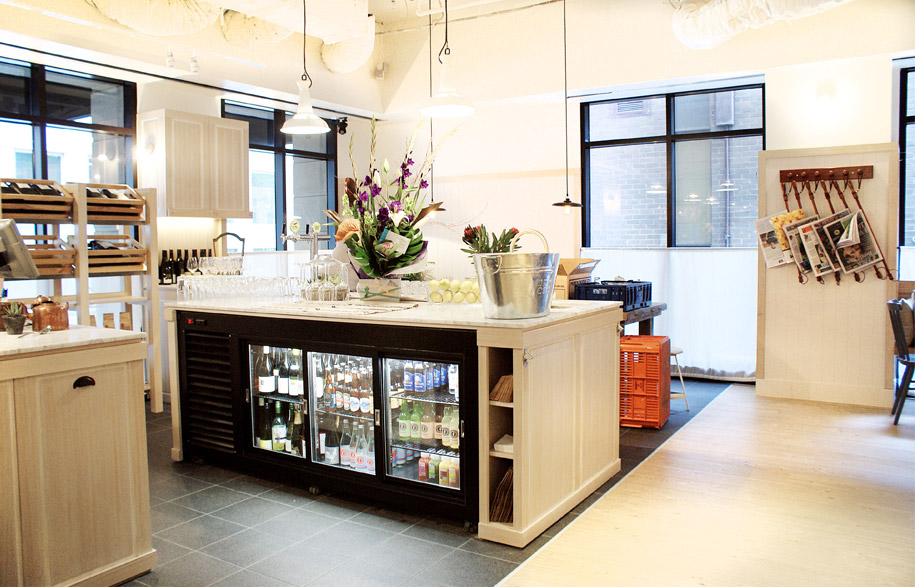 The interiors were finished mostly in timber and stone, with the focus on natural materials reflecting the desire for warmth and graceful ageing. For decoration and styling the restaurant owners found local timber crates and assorted paraphernalia, and have continued to add to these over time.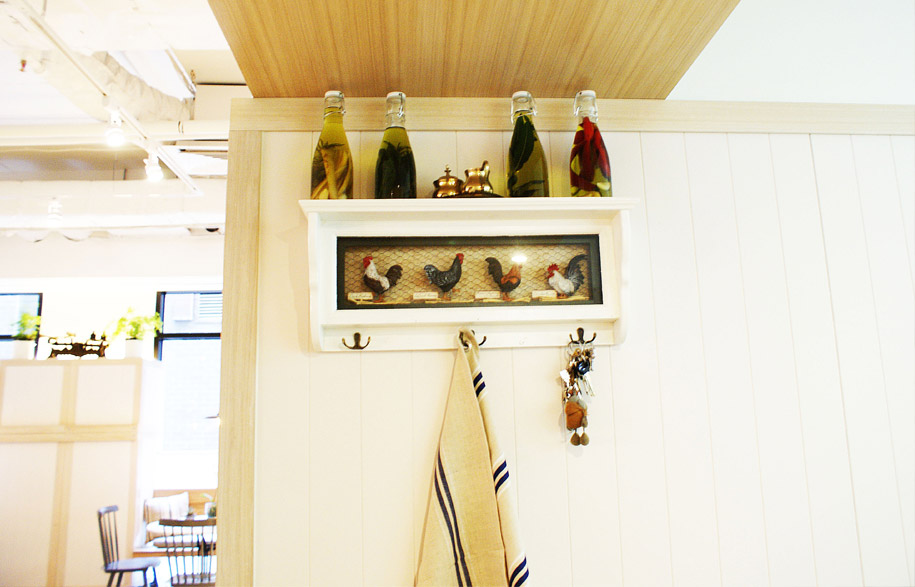 The net result is a fresh, luminous space animated by considered details and spouts of colour, which could quite convincingly exist in a rural or beachside setting.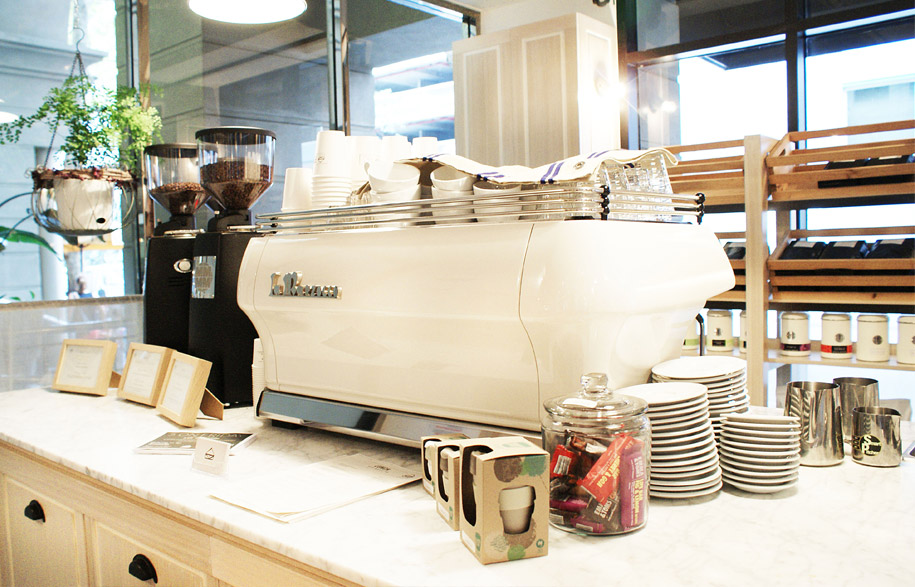 Which is exactly the idea – as Hamilton observes, "we wanted to offer an alternative to the prevailing vernacular and set up a contrast with the landscape. This is reflected in the lightness of the interiors, which is juxtaposed to the surrounding city streets."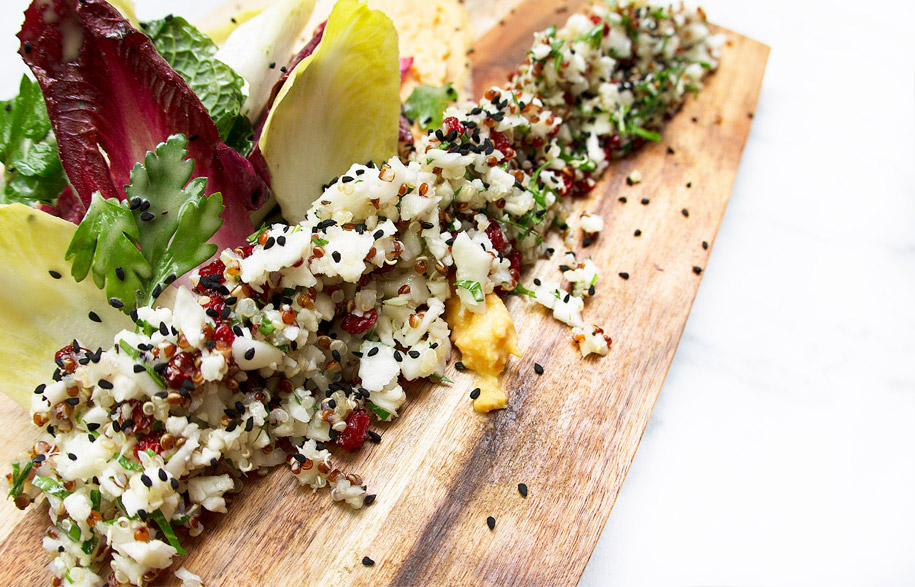 In this regard the Grain Store offers a unique escape from its surroundings, and, coupled with chef Ingo Meissner's covetable offerings, promises a full suite of delights.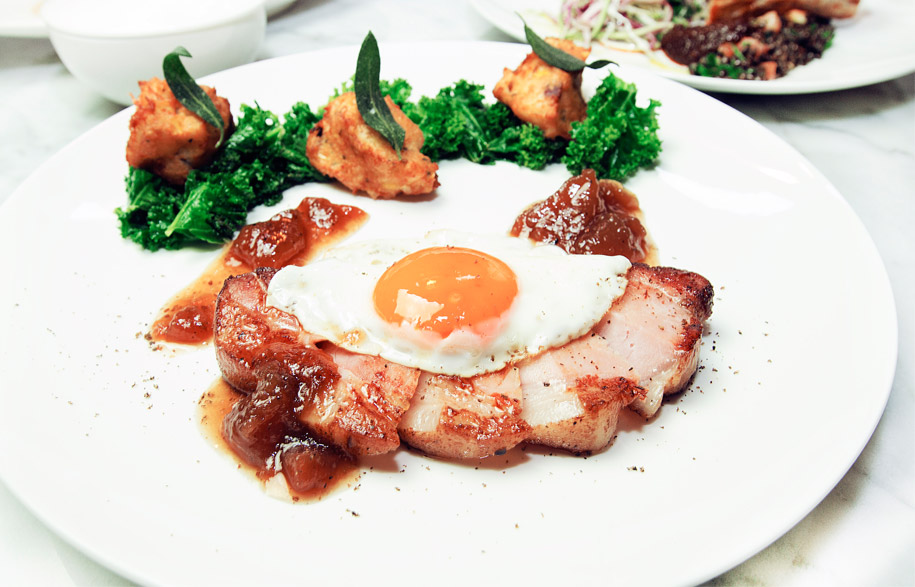 The Grain Store
grainstore.com.au
Tags: Interior Architecture, Interior Design, The Grain Store
---