Arc Village Studio is the result of a well planned and thoughtfully considered design from Sim-Plex, who has transformed the 606 square metre flat into a combined living & working studio. Designed around the idea of a clustered of arc frame, the space now forms a village-like communion.
Previously, the working space of the flat was an enclosed, isolated and fenced off area – separate from the living spaces and without any sunlight. As a self-employed IT professional, this was a problematic layout for the client, and it's clear a change was needed, and the Arc Village Studio is the inspired solution.
"In our mind, we've got a simple and poetic image with a few village houses surrounded by a little creek; a full moon is appeared to shine and light the skies, creating a dancing shadows of trees," said Sim-Plex on the romantic inspiration for the new design.
Hong Kong is famous for its expensive cost of living, and having both a home and separate office is a luxury few self-employed workers can afford. Yet the separation of relaxation spaces and working spaces is an important aspect of any home office. The lines between living and working may be blurred, but they still exist – even in a small space.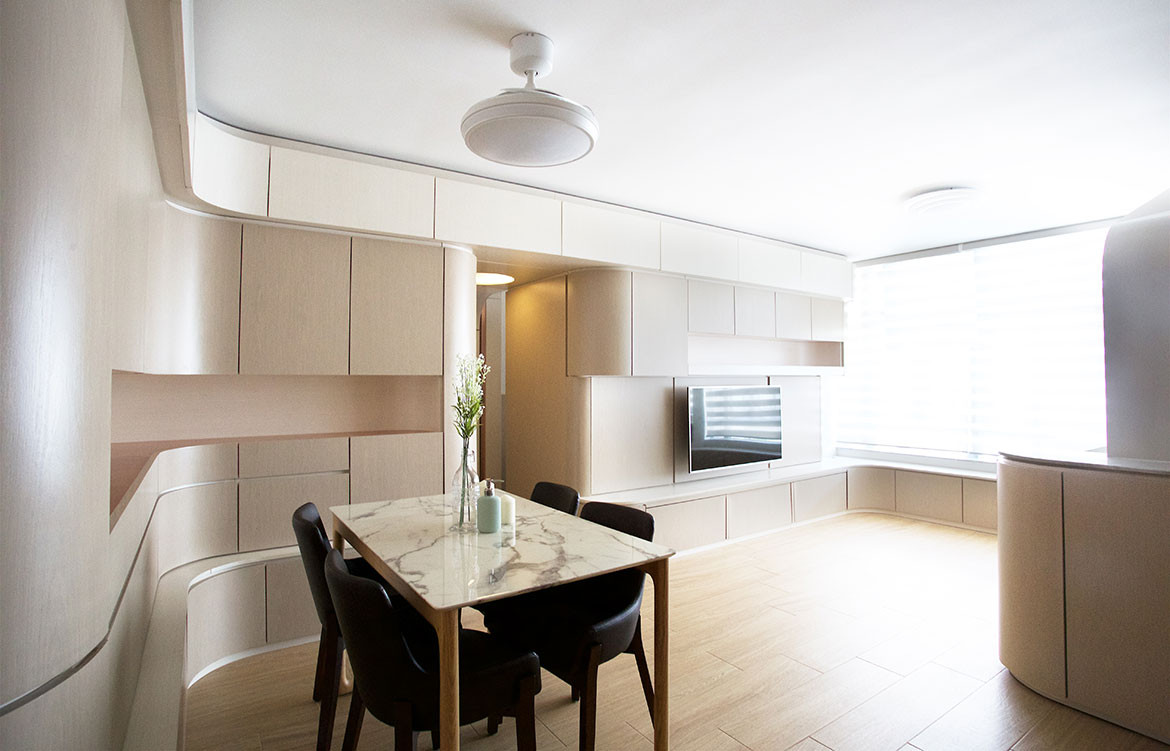 For Sim-Plex, it was the village theme that provided the solution. Small spaces, linked through an open plan centre – recalling small housed based around a promenade. The living and dining space is an open, light generous area, with separate passaged to the foyer and kitchen, bathroom area, and important only opposite sides of apartment, the sleeping areas and the work studio space. This separation allows for a mental breaking apart of areas designed for relaxation, and areas for work.
With clean, minimalist style throughout, the area can be imprinted upon with whatever the clients need it to be at any time. From family home to work space to place to unwind and watch TV – the space can embrace these differing moods.
The fulfillment of poetic idea for apartment design, Arc Village Studio is a successful transformation of a tricky space – now an area suitable for work and play alike, a space to enhance communication between family members and allow the co-existence of work and live harmoniously.
Sim-Plex
sim-plex-design.com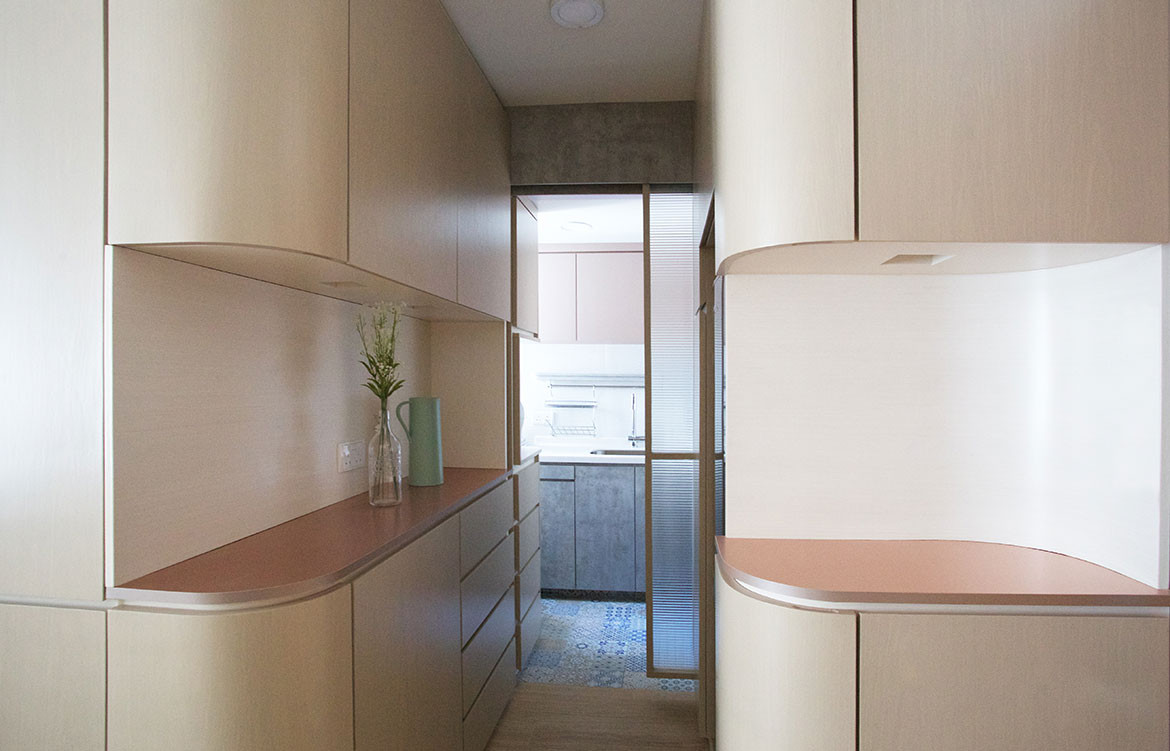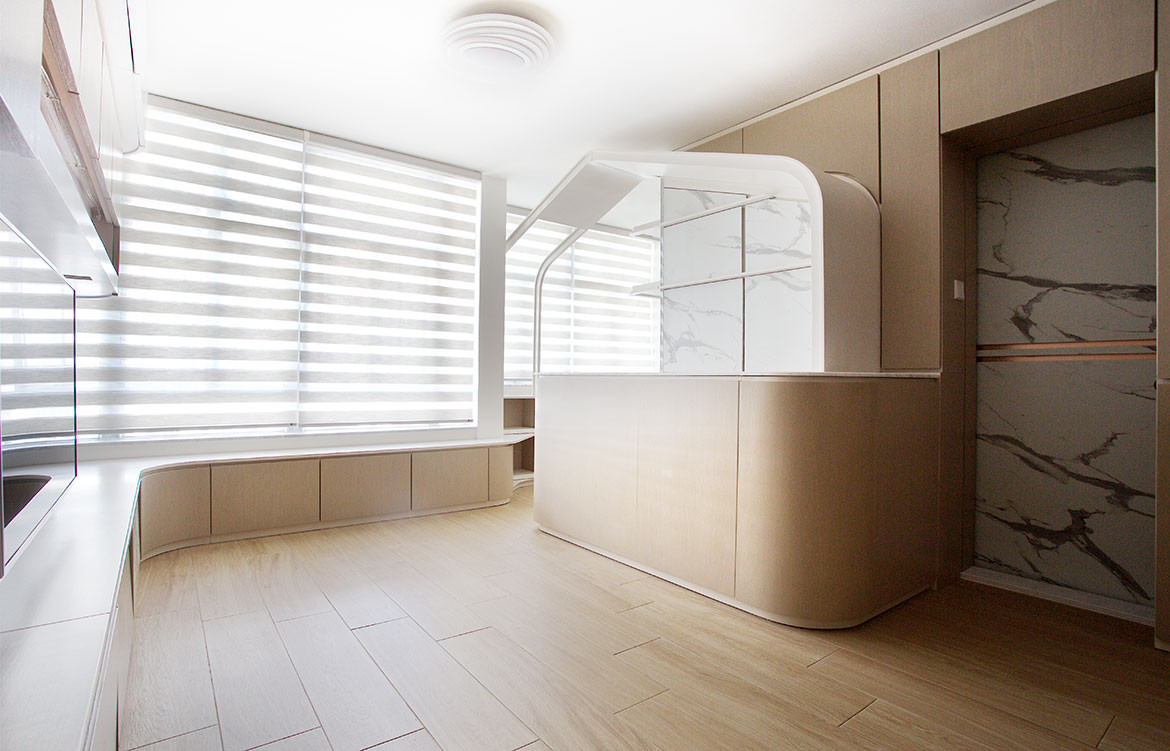 We think you might also like this dog-friendly designed apartment home by Rooot Studio
---