It took French interior architect and designer Valerie Rostaing four years and countless international site visits to create Taipei House, a grand residence located in a verdant residential area of Taipei. "The only specification from the client — a collector of contemporary art — was that the result should be a cosy living space, as opposed to a museum-like dwelling," Valerie explains. Granted carte blanche to reinvent the client's six storey home, Valerie has succeeded in transforming what she refers to as "six concrete slabs" into a calm and serene sanctuary that also houses a significant collection of rare and prestigious artworks, which includes pieces by the likes of Picasso, David Hockney Kazuo Shiraga, Andreas Gursky and Donald Judd (amongst others).
In addition, the designer sought to maximise the views and vistas from the interior to the surrounding bamboo forest. "I tried to make each of the 100-metre-squared slabs look as wide as possible focusing as much as I could on the amazing forest," explains Valerie, who cut her teeth working for Christian Liaigre. As a result the house has plenty of glass and a flowing internal layout.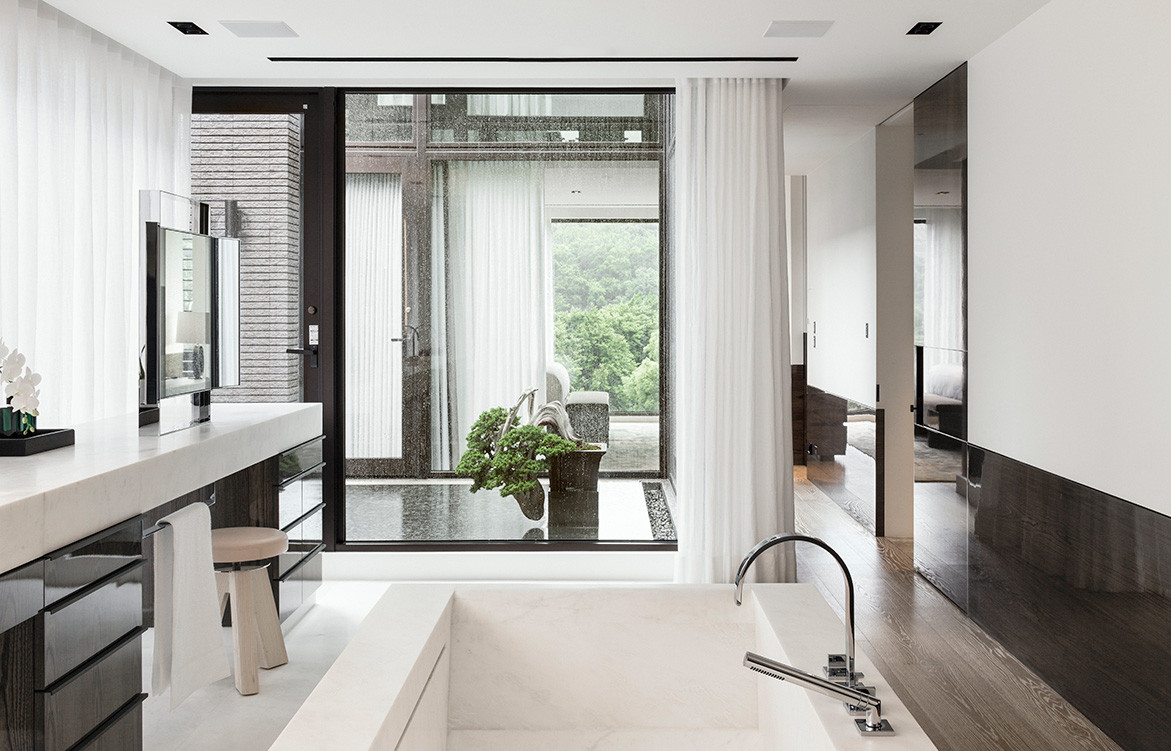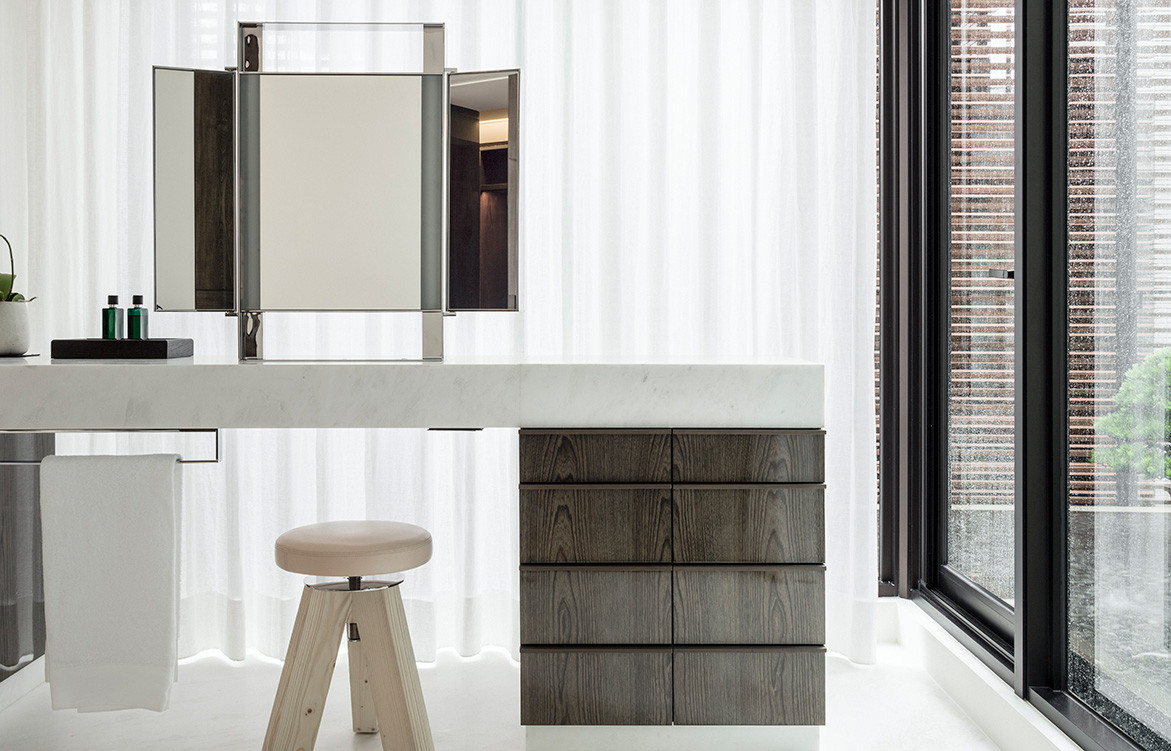 Mood and tone is intentionally evident upon entering the home into what Valerie refers to as the "decompression area", which houses a raised meditation room, massage room and pool – all of which are adorned with highly textured Vals stone, gleaming black marble and wood. In addition to offering opportunities for intense relaxation, all the spaces provide the opportunity to contemplate the bamboo forest beyond a series of vertical windows, as well as sculptures by Henry Moore and Jaume Plensa, which are integrated into the surroundings.
The ground floor is primarily dedicated to the living and dining room, with ceilings that can accommodate the scale of the monumental artworks. Bespoke fixtures and finishes include a custom-designed bookcase, a four-metre long table and a silk rug with motifs that symbolise tree roots. A kitchen is concealed – and accessible – through sliding doors.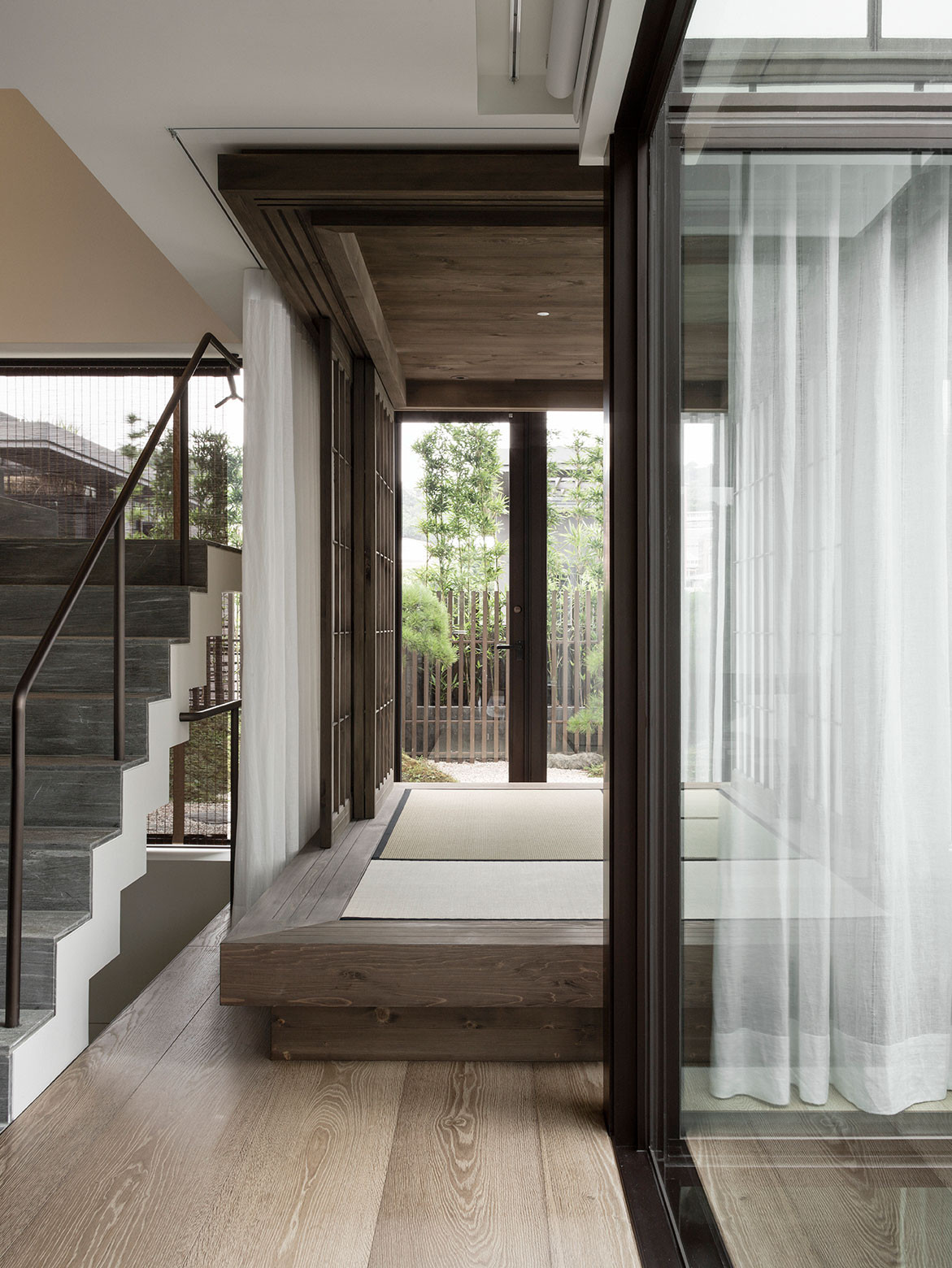 A lift, with a black façade that "both camouflages and contrasts with the white walls", sits alongside the stone-clad staircase which leads to the remaining floors, which accommodate a family room, a TV room and several bedrooms. The master suite and master en suite appropriately span the entire third floor and include two dressing rooms. "[The spaces are] all connected by a glazed patio, because I wanted the energy of the forest to travel through the whole space," Valerie adds. Diaphanous curtains and over forty furniture pieces designed by Valerie herself complete the look. "I chose all the materials accordingly to the spirit I wanted to have in each area – calm and softness," Valerie continues. "I think that this chic home is a one-of-a-kind jewel that accommodates a harmonious lifestyle."
Valerie Rostaing
valerierostaing.com
Photography by Olivier Marceny
Dissection Information
Fittings made in France by ENP Agencement
Stone and Marble from Italy and Switzerland by Brocatelle
Furniture – selection from Christian Liaigre and over 40 pieces of furniture designed by Valerie Rostaing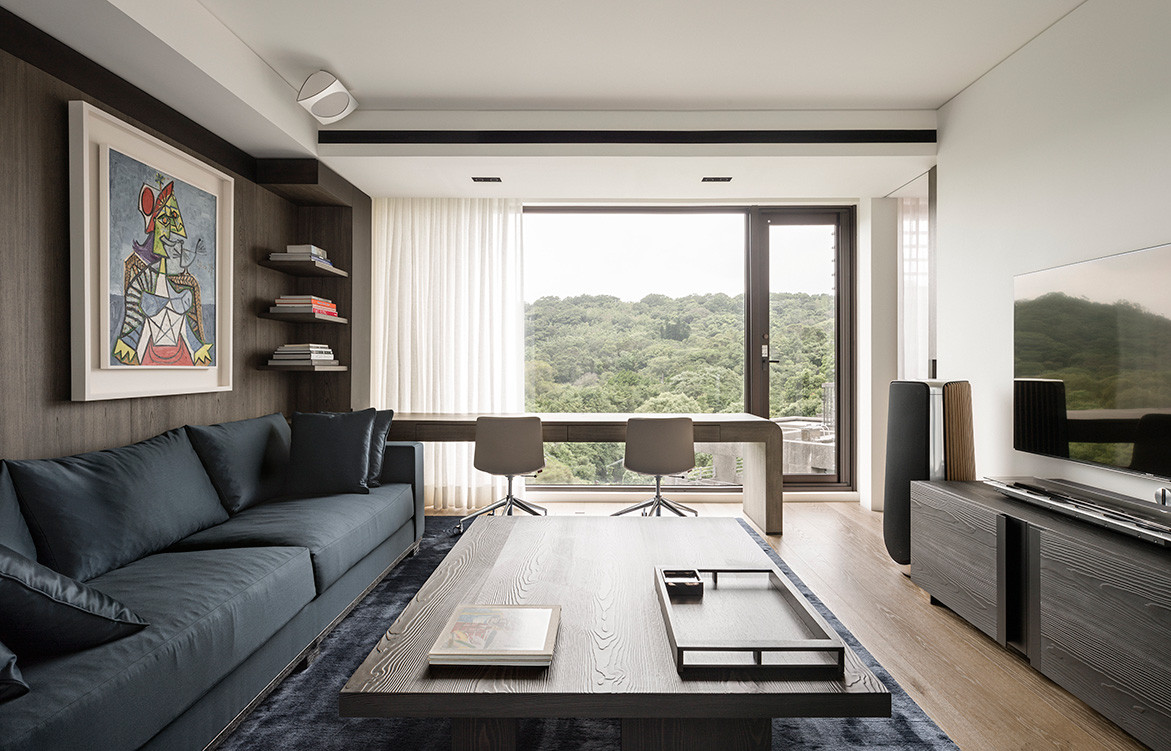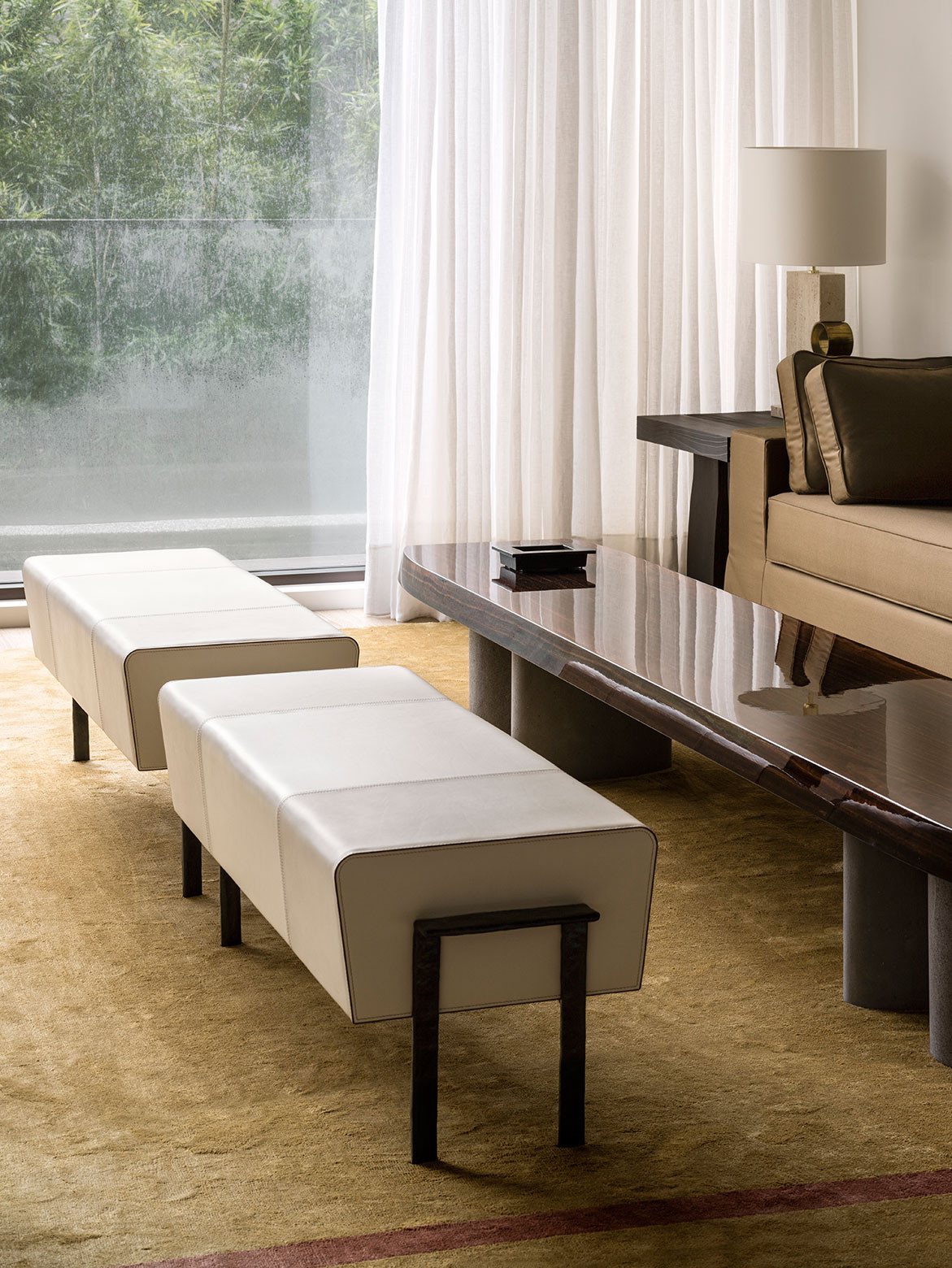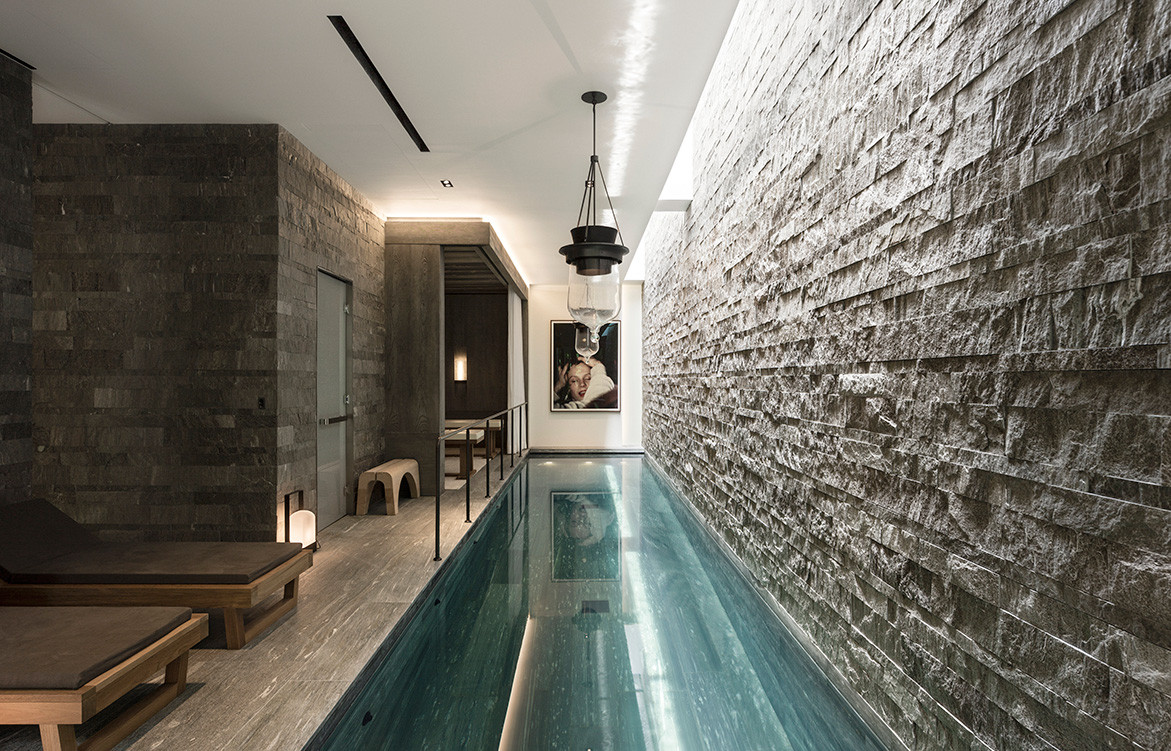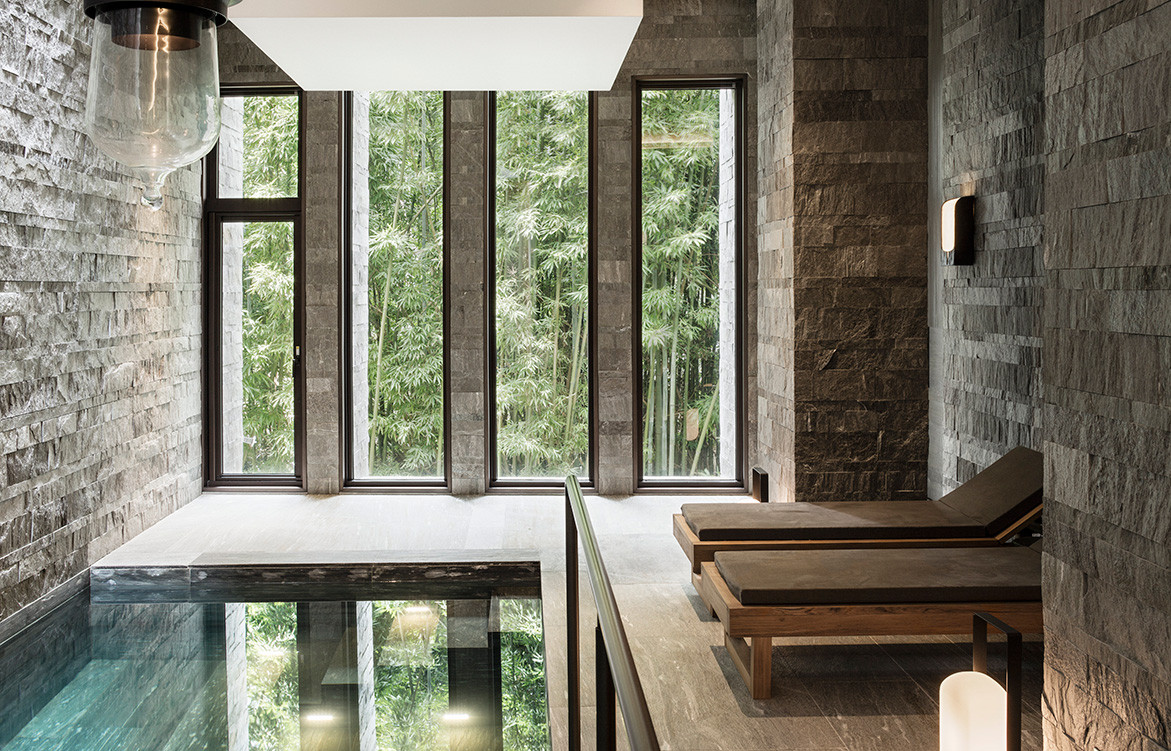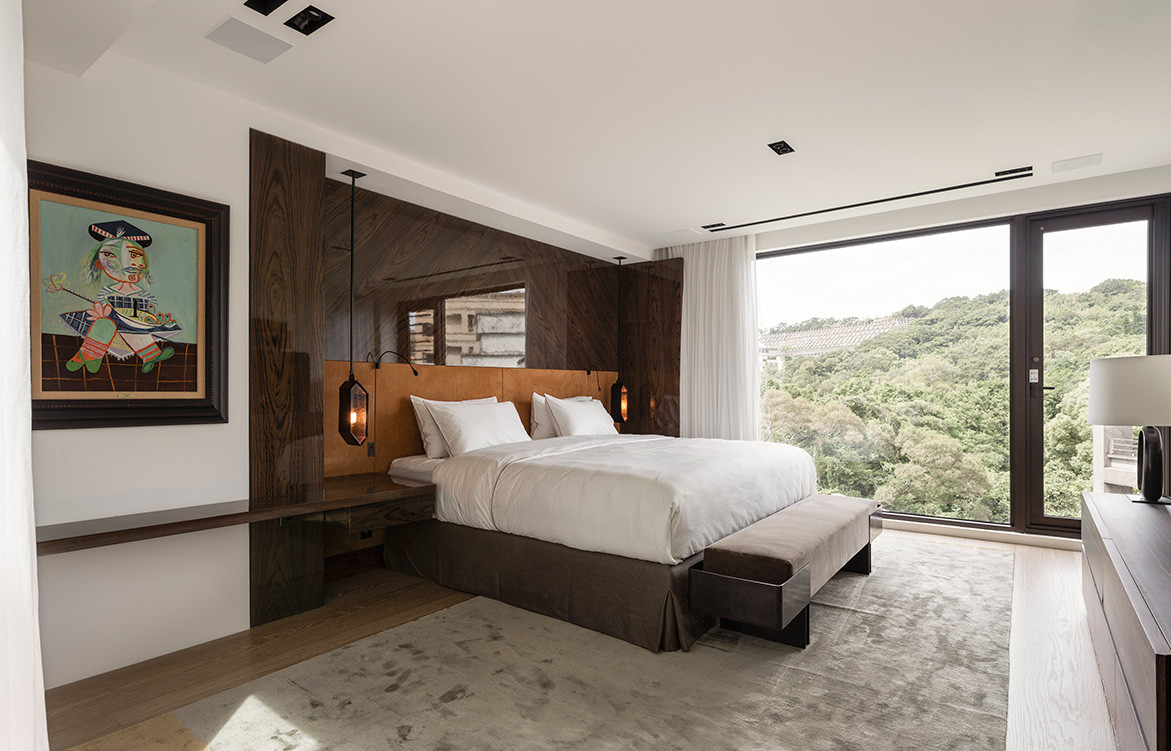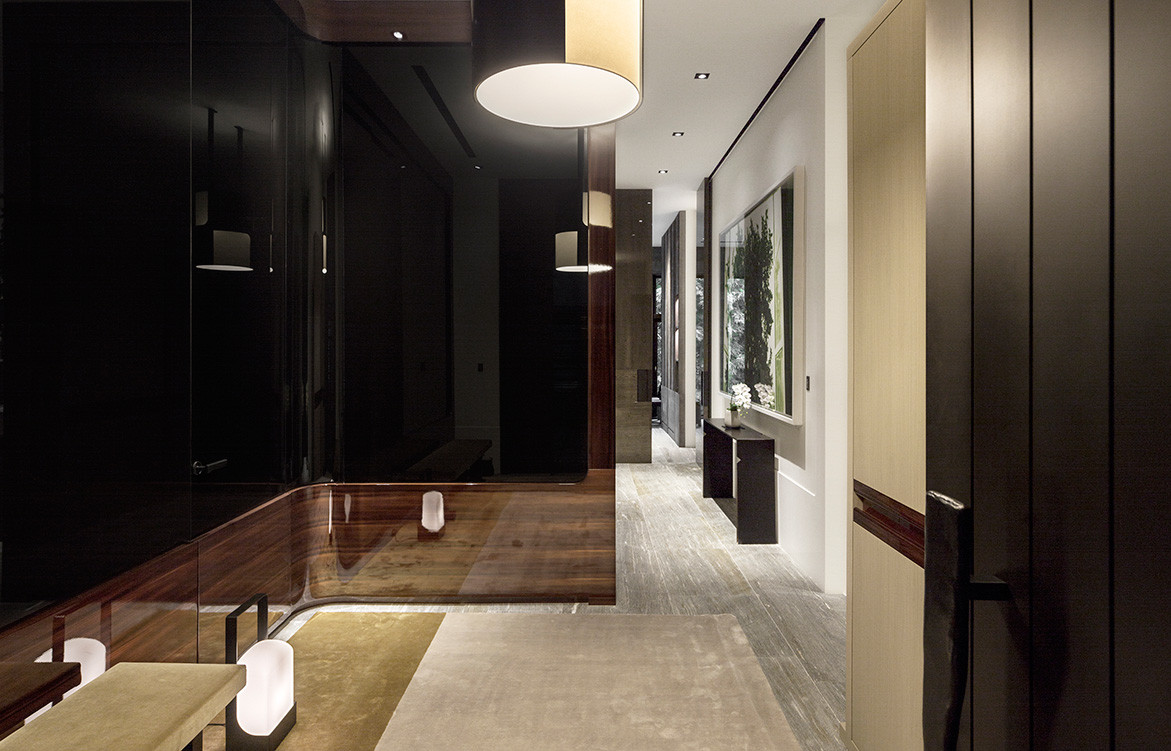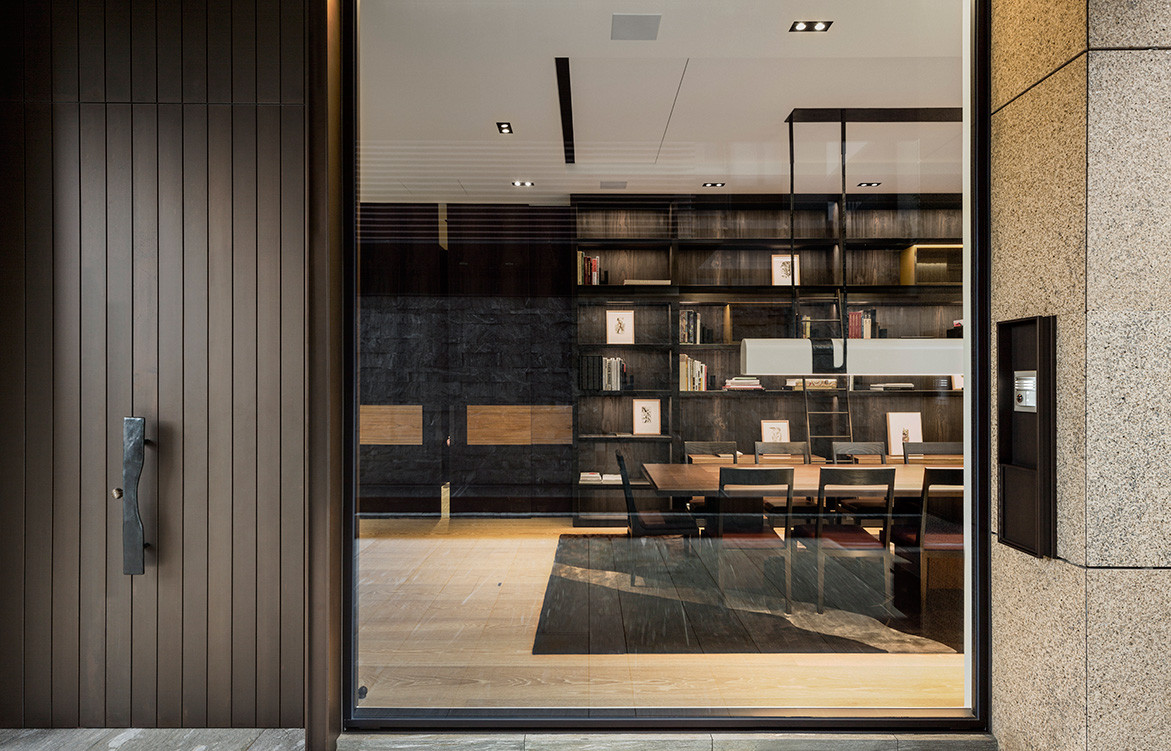 We think you might also like Shoreham House by Bryant Alsop
Tags: Andreas Gursky, bamboo, black marble, David Hockney Kazuo Shiraga, Donald Judd, Picasso, Residential Architecture, Tapei, Valerie Rostaing, Vals stone, wood
---