Tan Boon Liat Building is now home to Vitra's first monobrand store in Asia. The iconic brand announced an exclusive partnership in Singapore with luxury furniture retailer W.Atelier late last year and the collaboration has resulted in a 400-sqm retail store at the building's fourteenth floor.
"In 2018 we opened the exhibition Project Vitra at the Singapore National Design Centre. The positive response encouraged us to find a partner, W.Atelier, who would open a Vitra store with us and thereby build a permanent home for Vitra in Singapore," shared Vitra CEO and third-gen owner Nora Fehlbaum.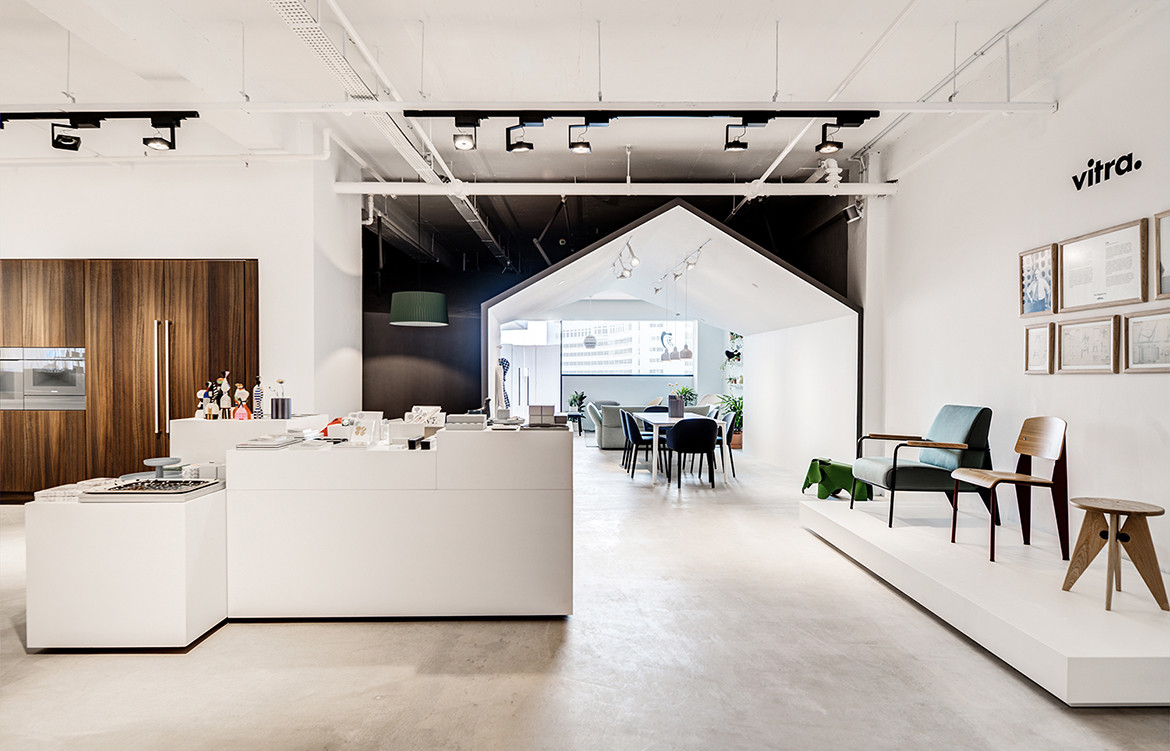 The exclusive partnership and the monobrand store are part of Vitra's renewed retail strategy that was specifically developed to nurture the region's growing interest in the brand.
"It is said that imitation is the best form of flattery. And Vitra is one of the most, if not the most, imitated brands in the world. With this exclusive partnership and monobrand store, customers in Singapore can easily get the original products," said Andrea Bonardi, Head of Asia at Vitra, at the store's opening last Thursday.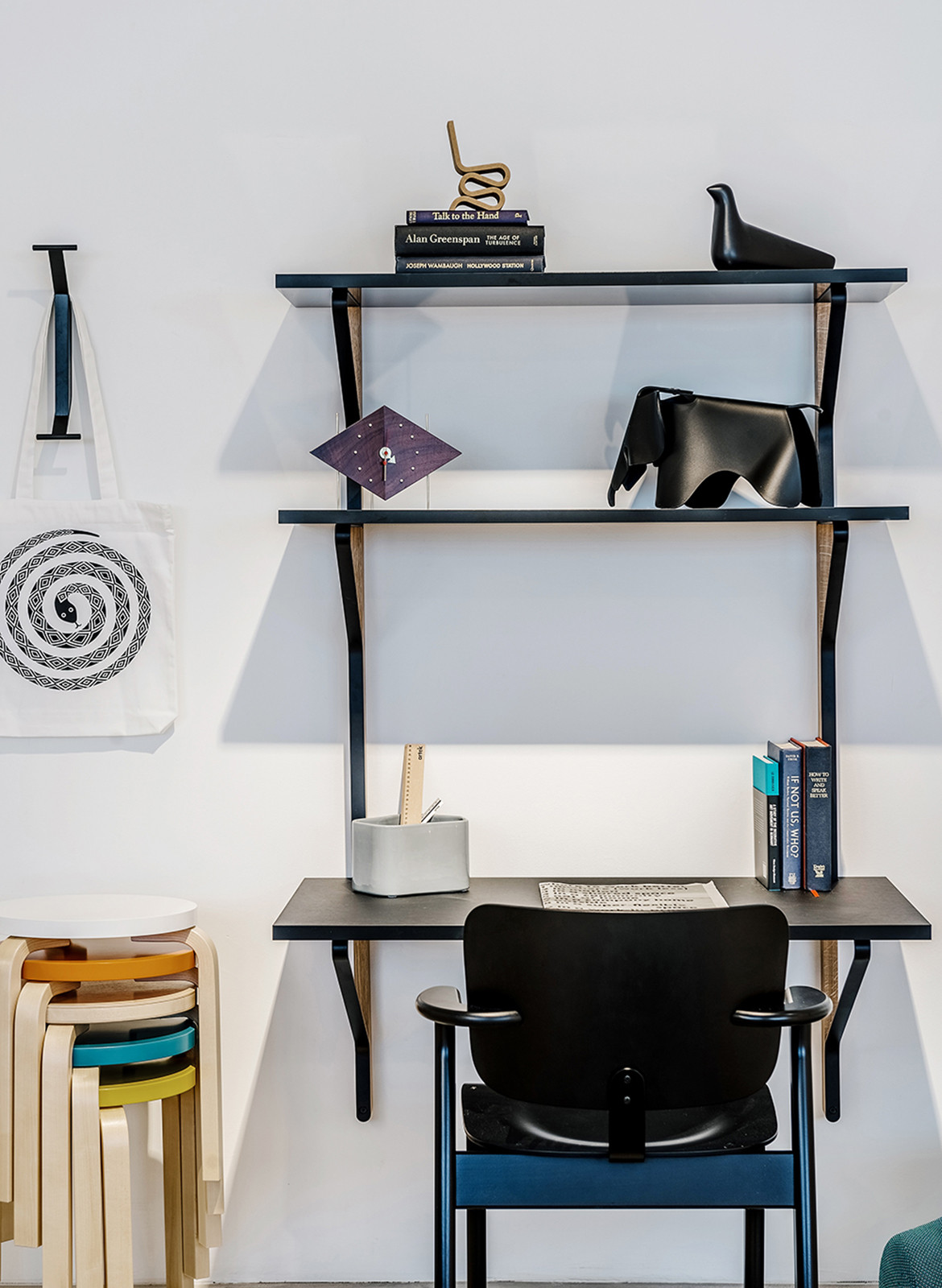 The Singapore store is the first in a series of monobrand stores that Vitra plans to open in Asia. "We planned to open ten to fifteen stores in the region in the next two years. You will see Vitra monobrand stores in Manila, Kuala Lumpur, Hong Kong, Shanghai, and Beijing," he added.
Inside the store, concrete floor and walls simply painted in white and dark grey serve as a backdrop that makes Vitra products pop.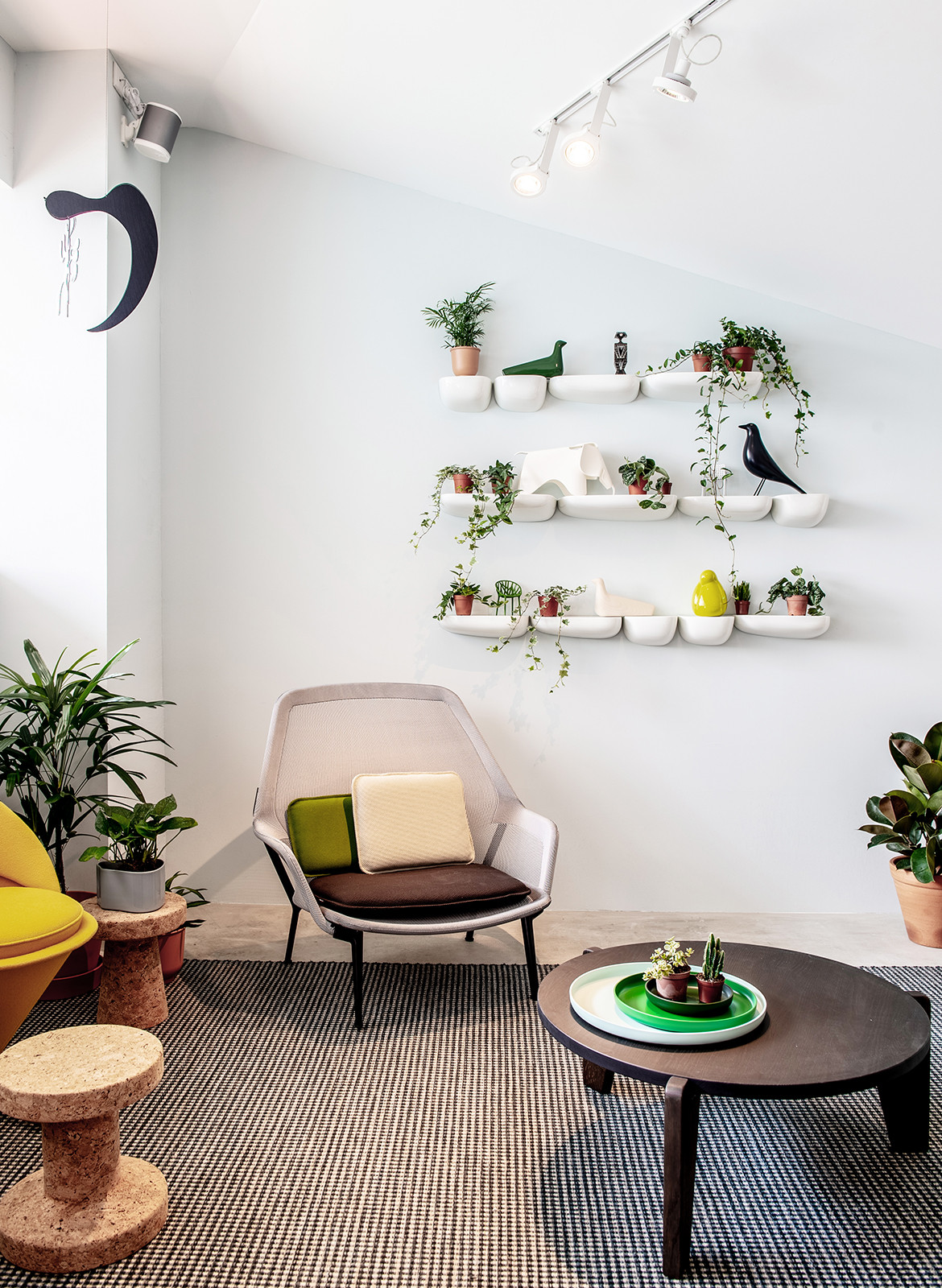 Products ranging from big-ticket furniture items to accessories and stationery from Vitra Home, Office and Accessories collection are carefully arranged in a series of settings that seamlessly takes customers from the residential realm to the commercial realm.
"Vitra believes that home and office environments are best shaped by the principle of 'collage' – the idea that vibrant living and working spaces gain character through a mix of old and new, high and low and classic and contemporary," said Angela Ng, Segment Home & Marketing Manager Southeast Asia at Vitra.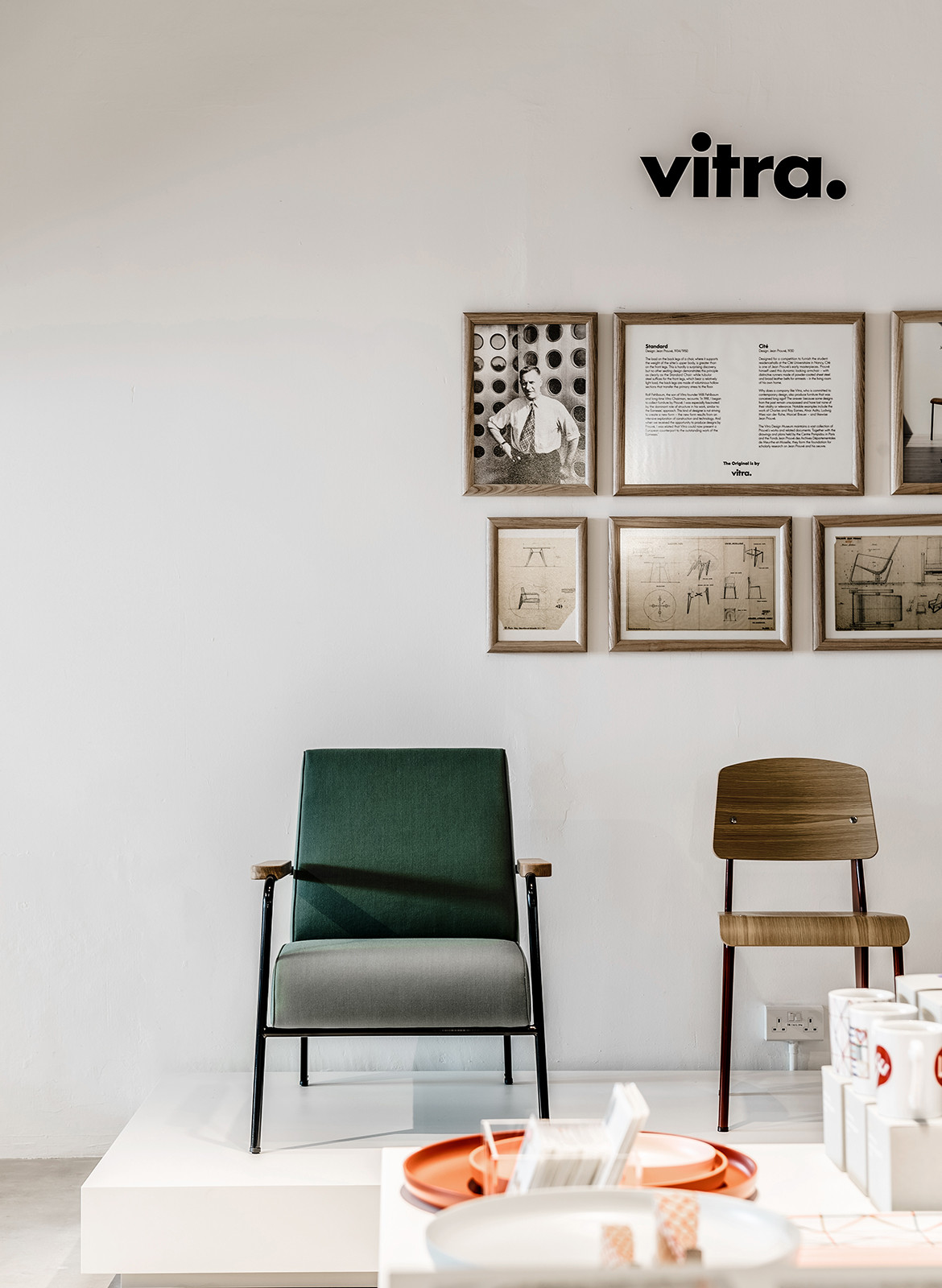 Vitra celebrated the store opening with a merry evening attended by industry friends.
W.Atelier
watelier.com
Photography courtesy of W.Atelier
We also think you might like In Conversation With… Barber Osgerby
---