The home, located on the eastern seaboard of Taiwan on the Pacific Ocean, is built upon a unique foundation of narrow rectangular shape, upon which three levels have been built up a sloping hill, facing the majesty of the ocean.
The essence of this home is driven by the traditional architectural technique of A'tolan – the placing of stones. This extends from the greater scheme of the house as a whole, to the micro – with the rocks excavated from the site itself used to build the east-west walls spanning over three levels like rice patty terraces.
Striking a humble posture before the beauty of the ocean, the structure's low profile invites I the surrounding natural beauty rather than standing as an affront to it. The steel frame of the home has been clad with the area's native rocks, and with the living roof-turned-walkway peppered with various herbs; the overall look of the home inspires a sense of serenity and connection to nature. It's as if the house's design has been carved from the hill it rests on, rather than harshly constructed into it.
The designers at the Create+Think Design Studio opted for the least invasive design possible when planning the home – with shelter and food preparation needs at the fore. Becase of this, the interior consists only of cooking areas and sleeping quarters – defined and separated by accordion glass doors. This allows not only light and air to flow freely throughout the spaces, but ensures anyone in the space can take no more than a few steps to be able to take in the beauty of the ocean, or the stoicism of the adjacent rock wall.
Facilities aren't lacking though – just designed with a connection to the overall space in mind. The skylight covered shower and the outdoor bathtub rest just outside the sleeping areas, and the al fresco dining area is situated perfectly to appreciate both design and nature.
Through a carefully constructed symbiosis with the surrounding nature, the low footprint structure contains possibilities grander than many multi-storey designs.
Photography by Kuomin Lee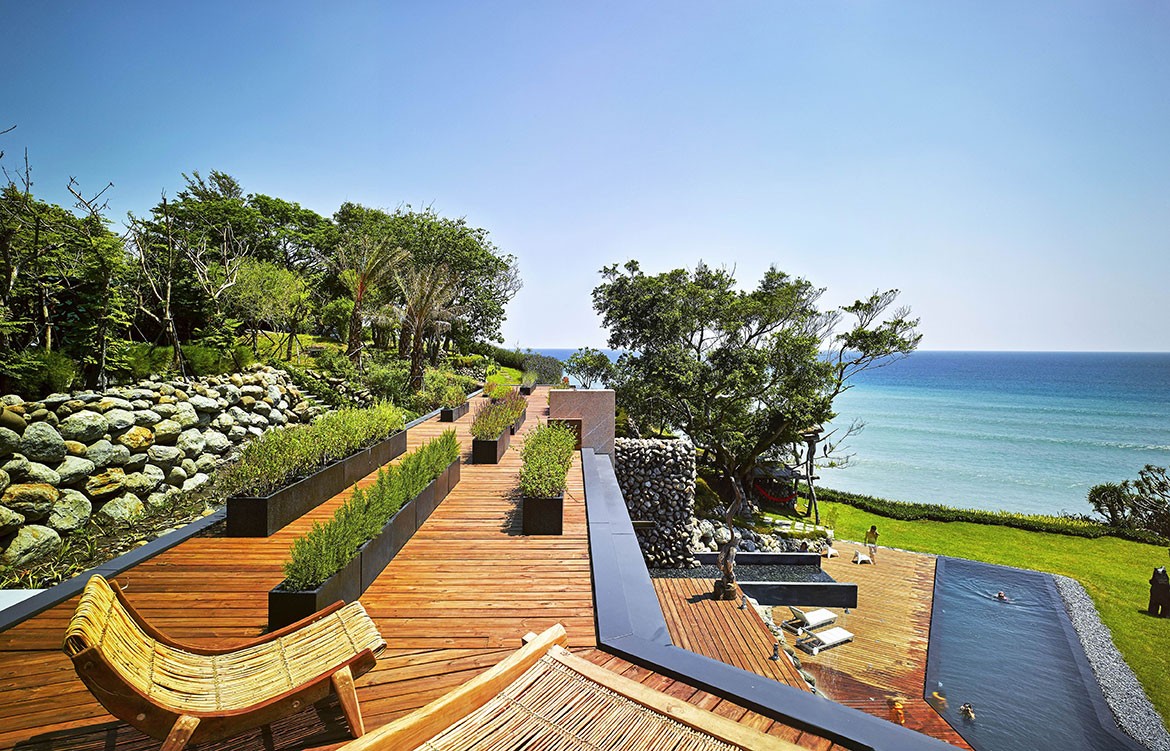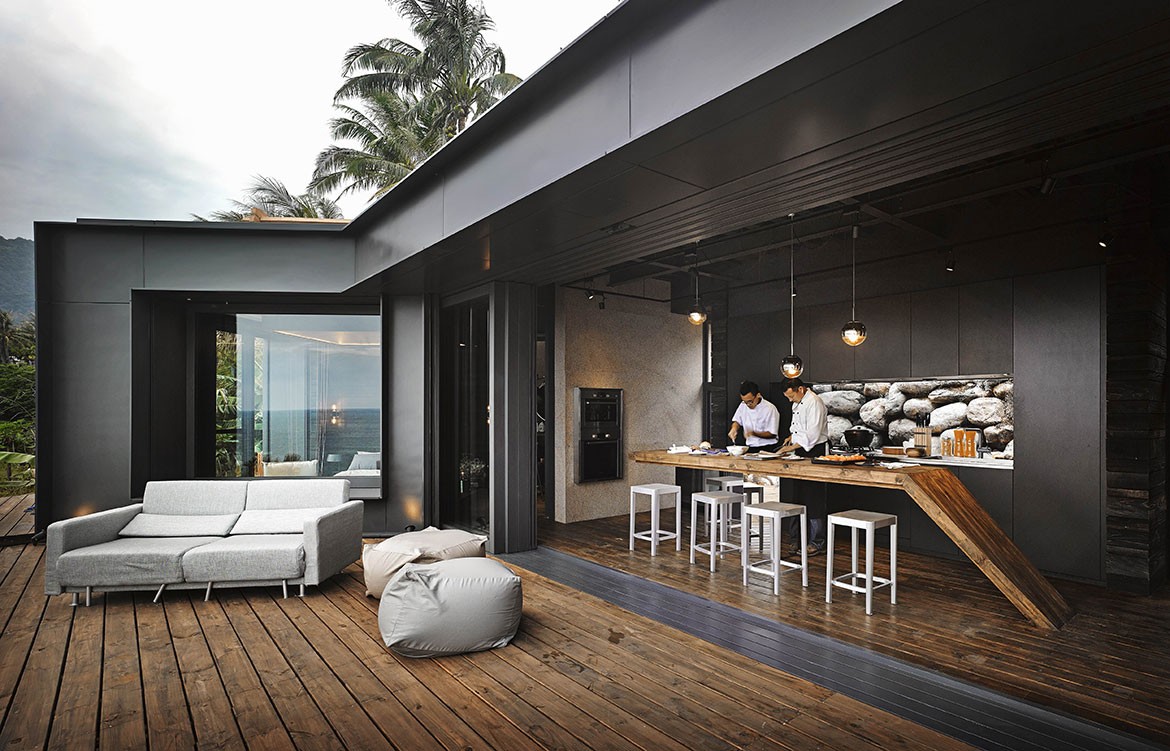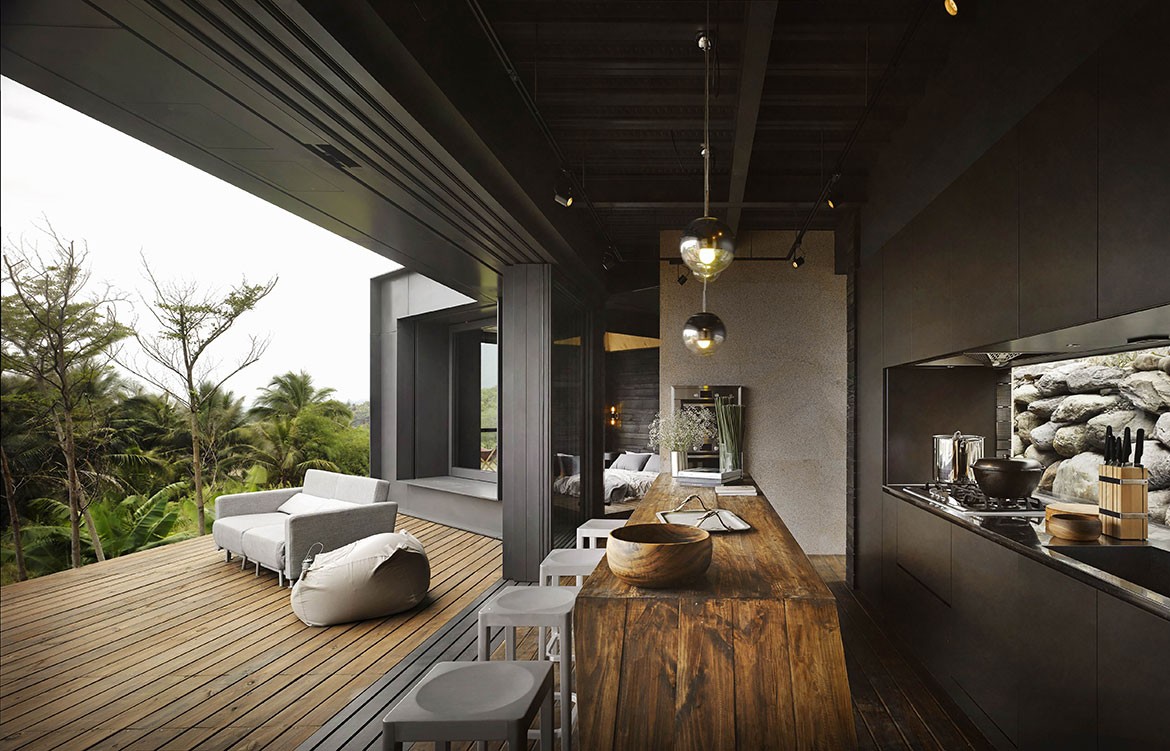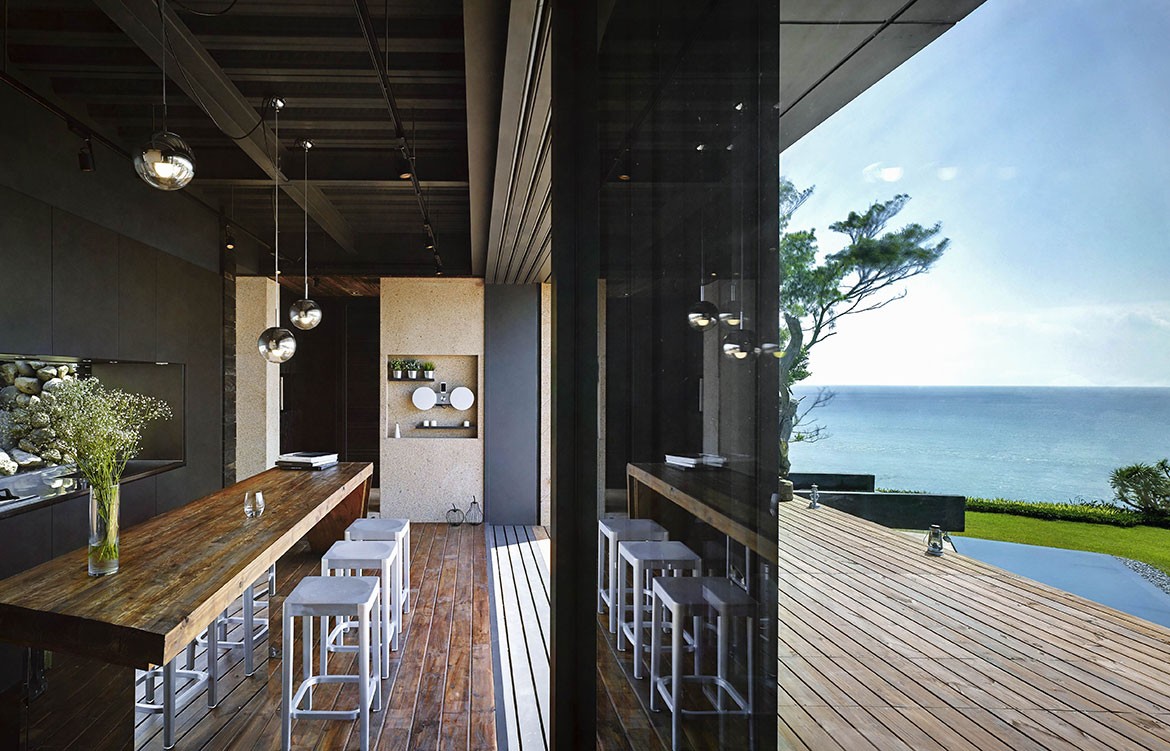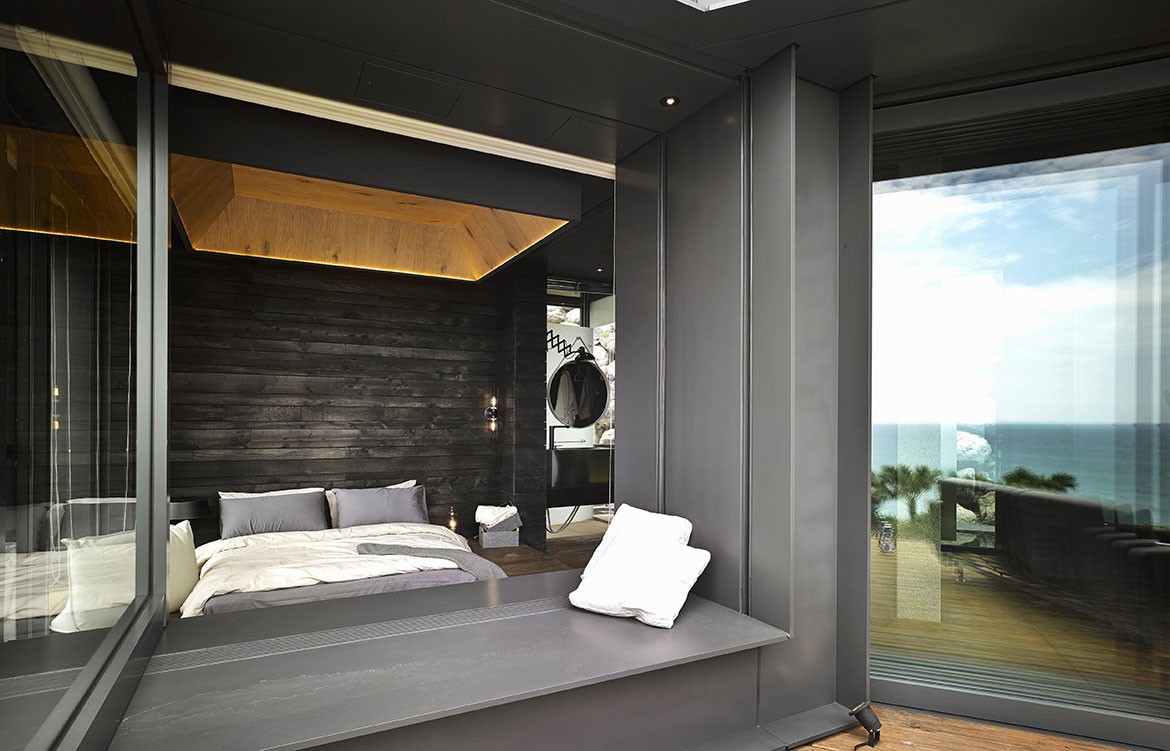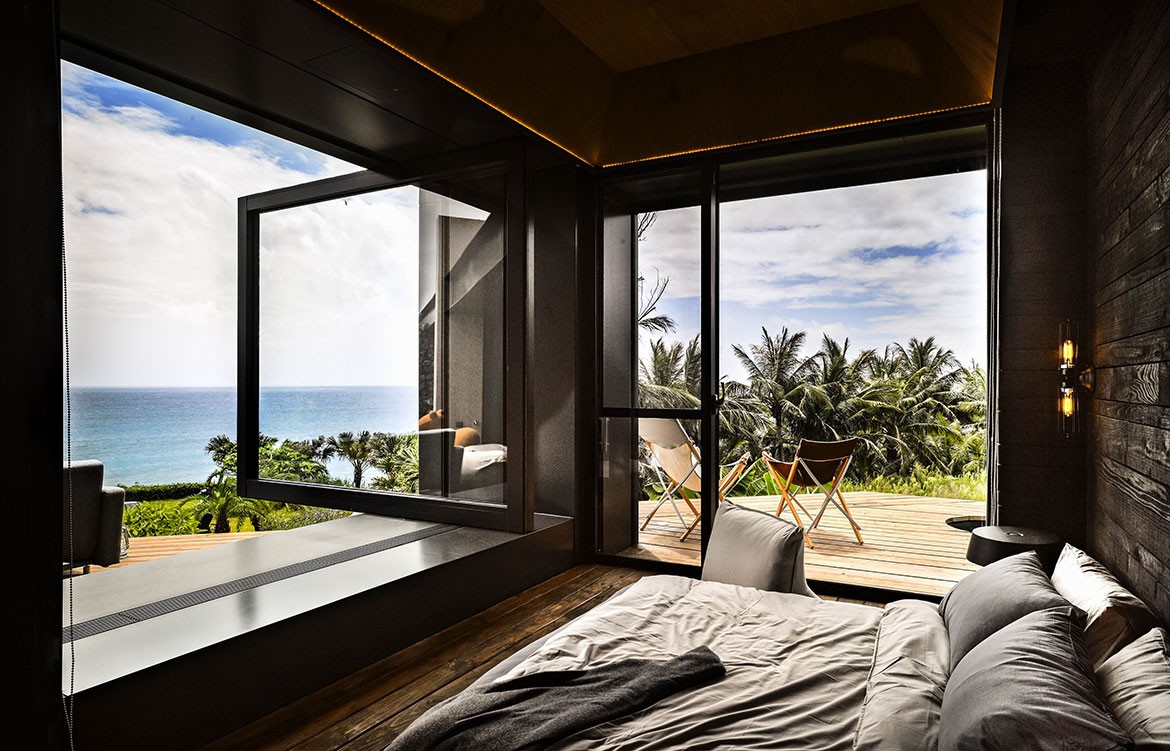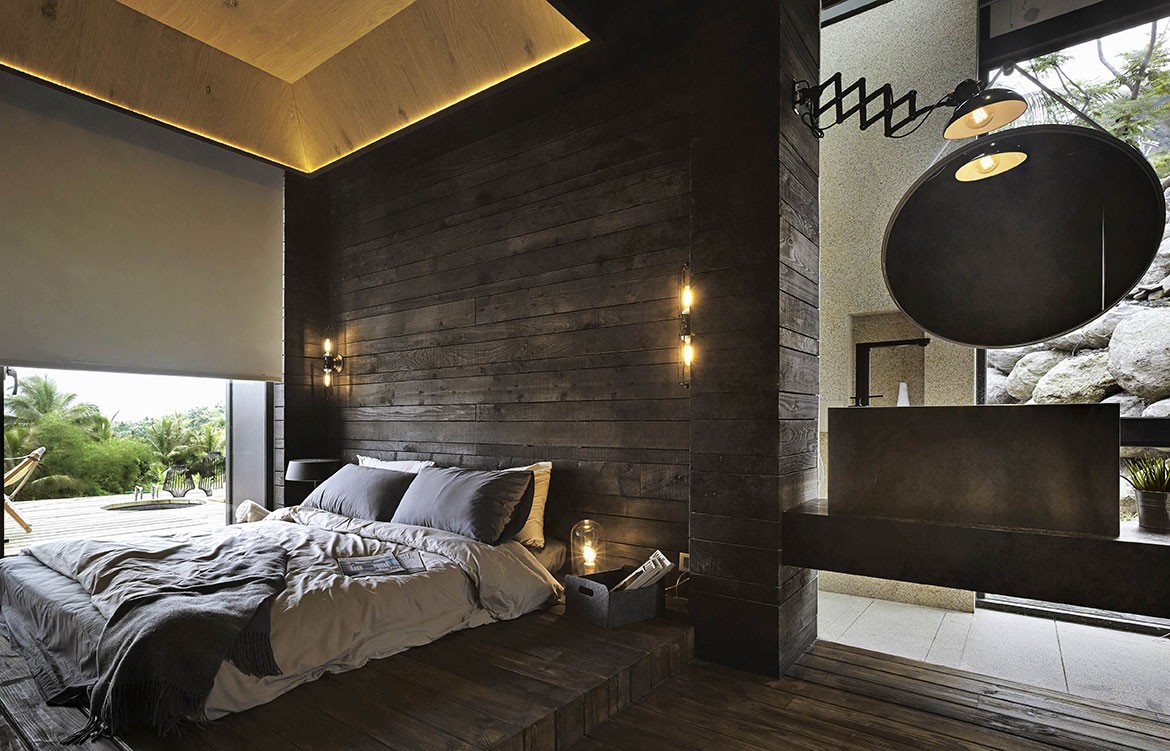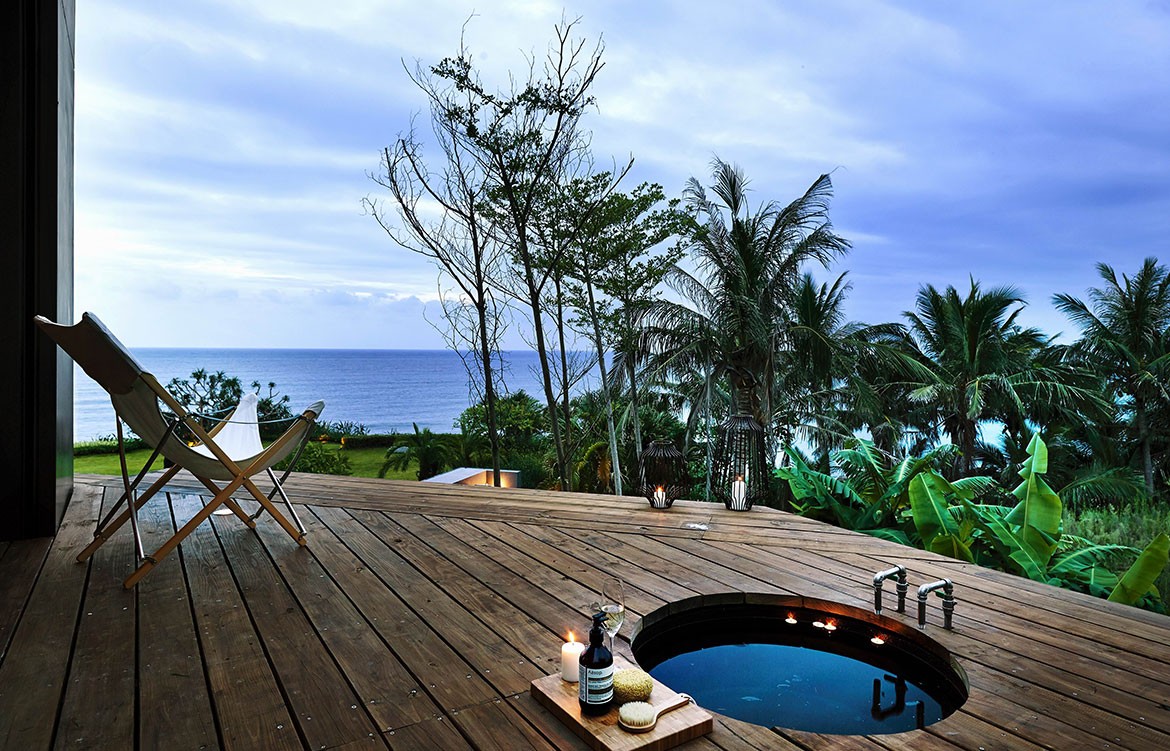 You might enjoy A New Kind of Court House by Peter Winkler Architects
---