Replacing a heritage brick and tile residence, Auchenflower House was designed by Kelder Architects around a courtyard while retaining one existing feature; a breezeblock screen that faces the street.
Not only has this screen been used to inform the new design direction, but it has also inspired the reference to a mid-century palette – a reference often evident in Palm Springs residences. This also aligns with the Traditional Building Character Overlay (8.2.22) classification of the Auchenflower suburb. It states that buildings constructed in 1946 or earlier must retain its original street façade.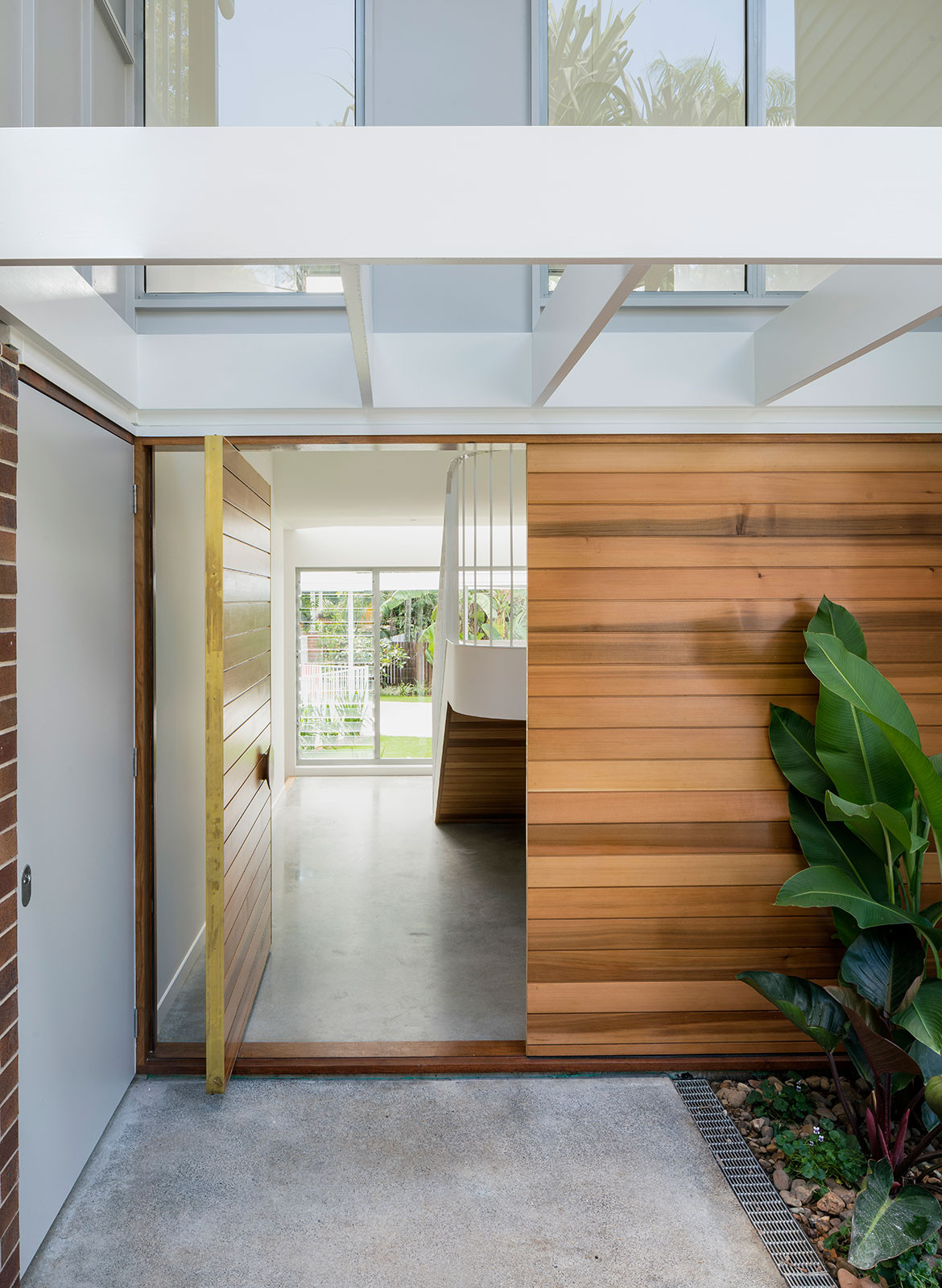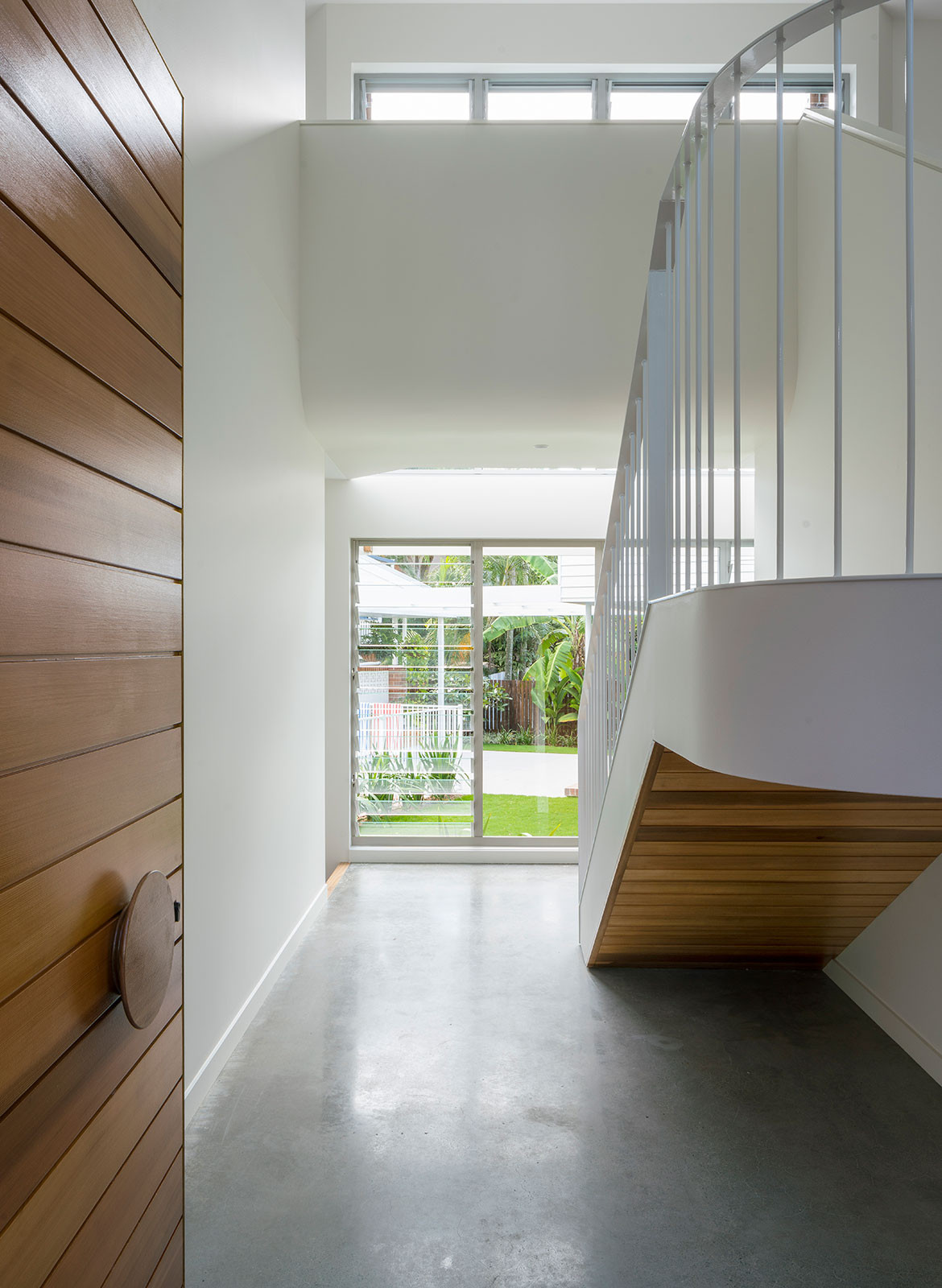 Located merely four kilometres from the Brisbane CBD, Auchenflower is considered an inner-city, leafy and hilly suburb with architectural character synonymous to Brisbane's 'timber and tin' typology. Aspiring to reconcile the Modernist, Mid-Century aesthetic while preserving the traditional character of the locale, Kelder Architects found it challenging to design a contemporary home appropriate enough to mirror its surroundings.
Instead of being hindered by the clash of ideas, however, the studio overcame the challenge with a design approach that distinctively acknowledges its site: a multi-layered Mid-Century reference with a contemporary touch.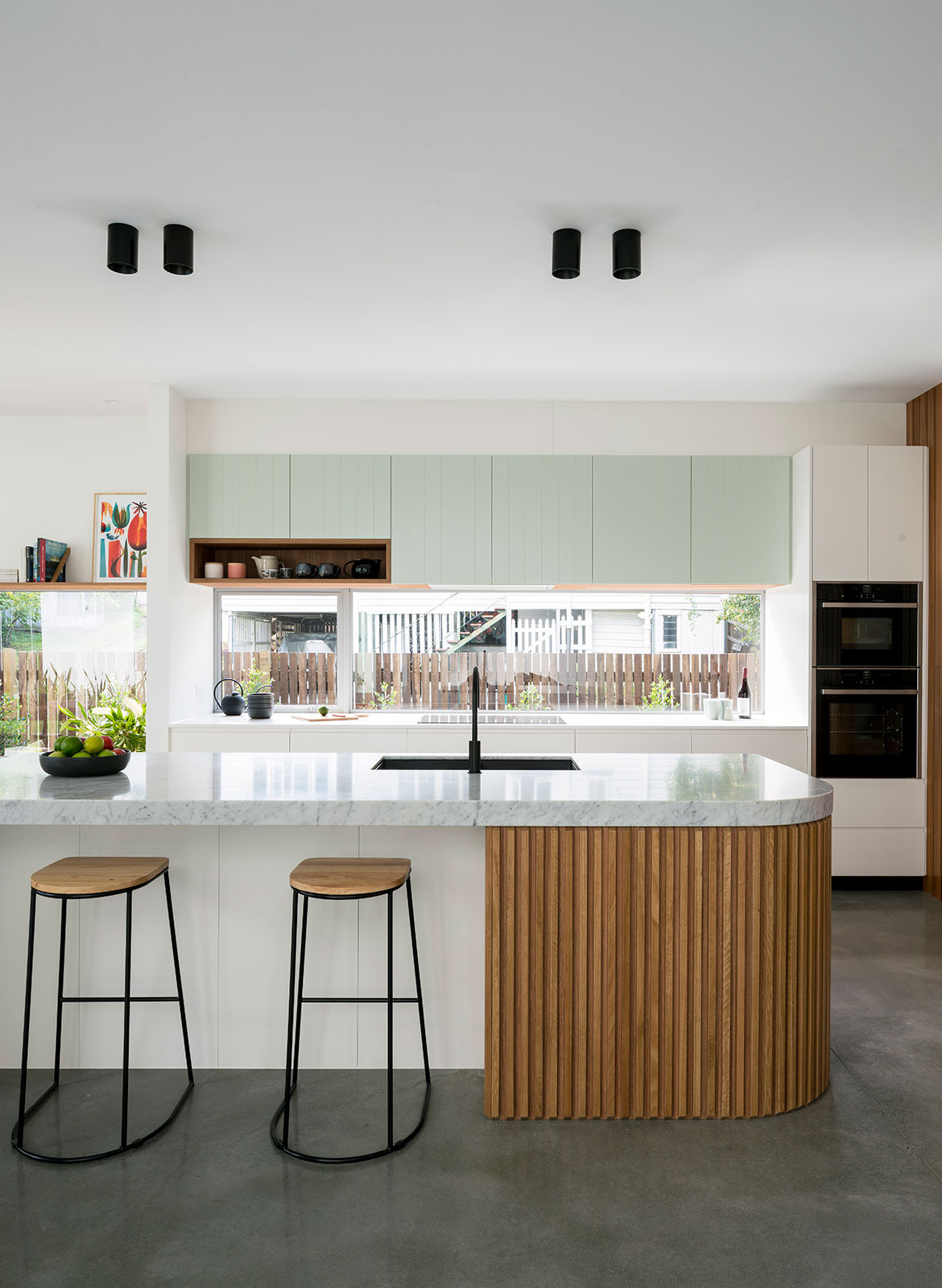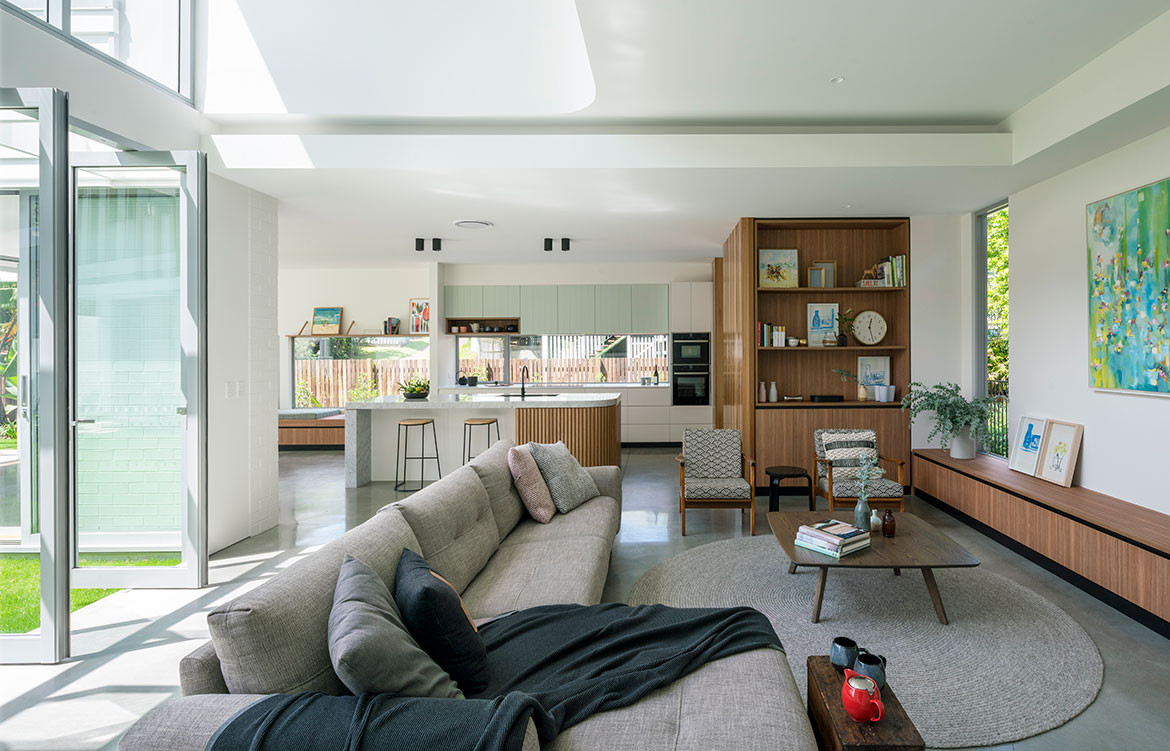 The upper level of the residence is synonymous with much of Queensland's residences in the area with painted weatherboards and fibro cladding. Its horizontal structure reflects the topography of the site and cantilevers over half the lower level. Sympathetic to the area, the ground floor exterior of Auchenflower House is made with bricks, clearly demarcating the upper and lower levels – or the public and private floors.
Internally, the design team focused on adding a sculptural quality to the home. "We kept it simple," says Wesley Kelder, co-owner of Kelder Architects. "We made the most of the plasterboard by curving it around corners to create curved coves between walls and ceiling junctions."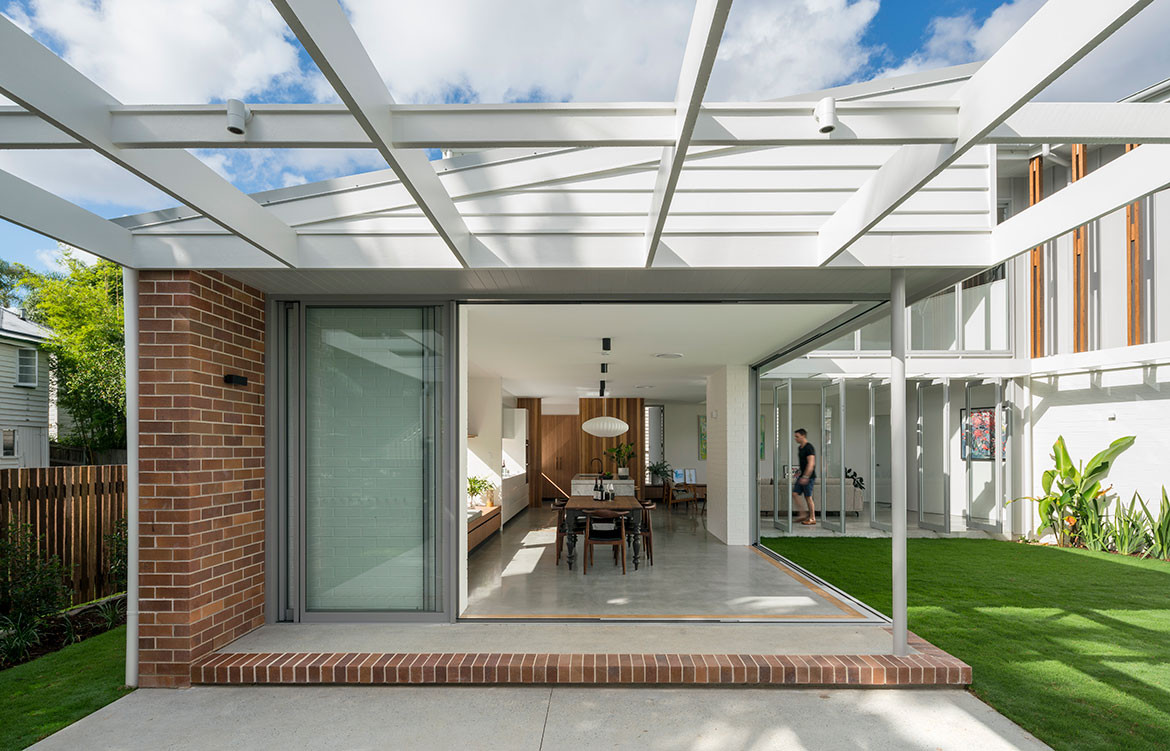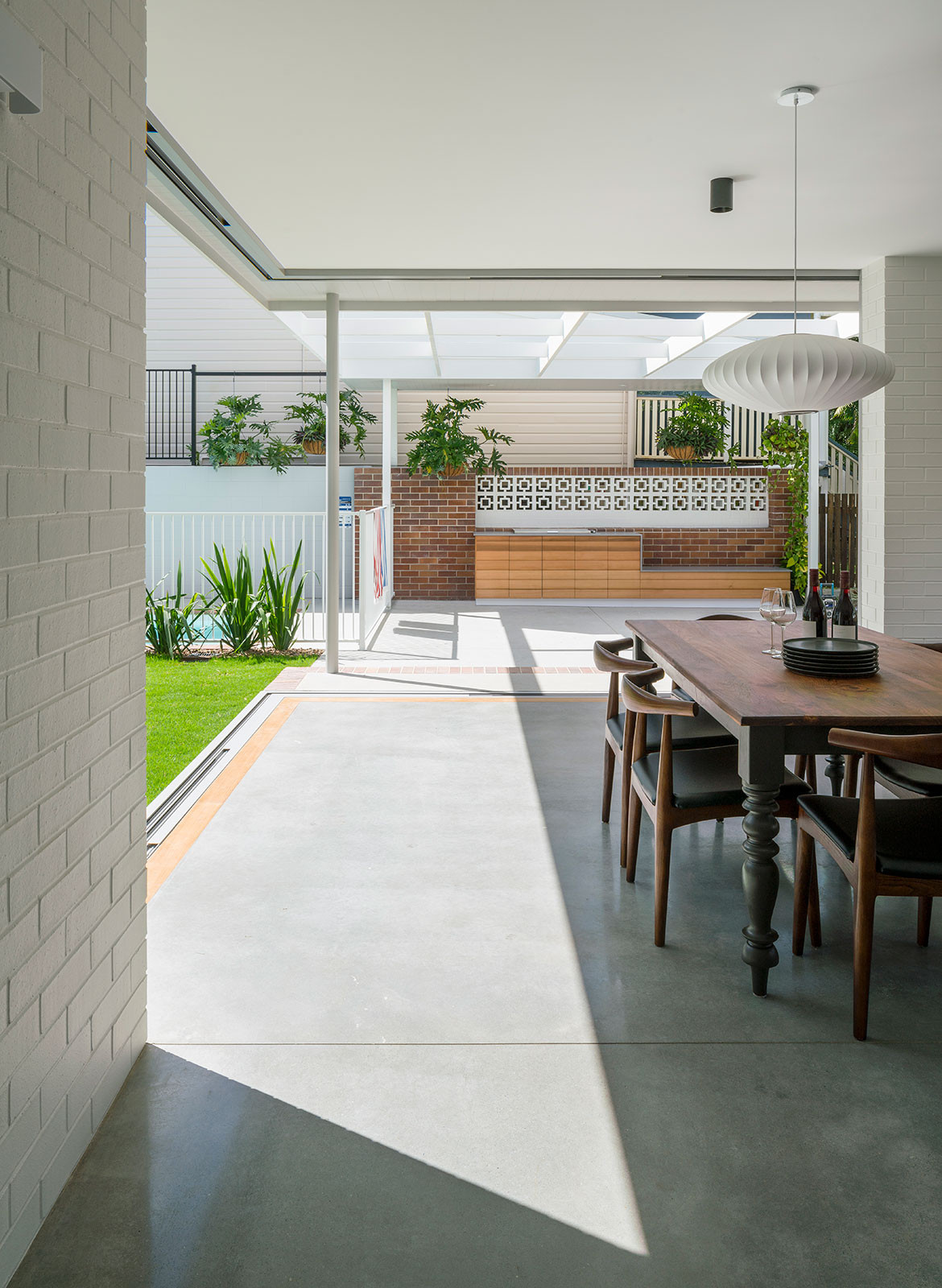 During the conceptual and planning stages, Kelder Architects also made it a point to design with a place-specific response. This instantly created numerous meaningful and memorable connections between the interior and exterior, allowing potential residents to enjoy what the Brisbane tropical climate has to offer. Anchored by a courtyard that is enclosed on three sides with a north face opening, the positioning of the courtyard allows natural light to shower into the space. The key living, dining and kitchen area are hence connected to the courtyard, with more passive and interactive access to the outdoors.
Kelder Architects
kelderarchitects.com.au
Photography by Angus Martin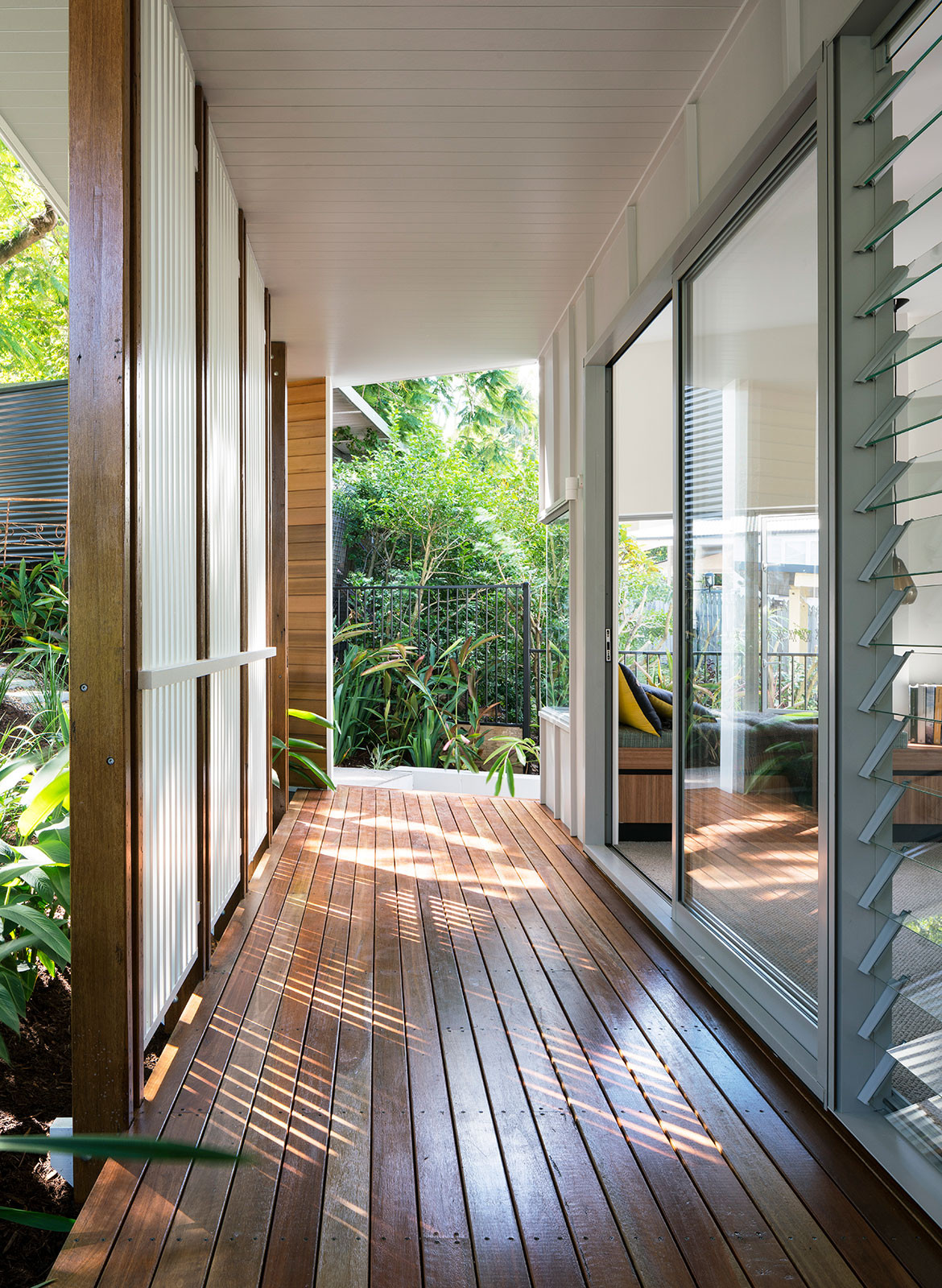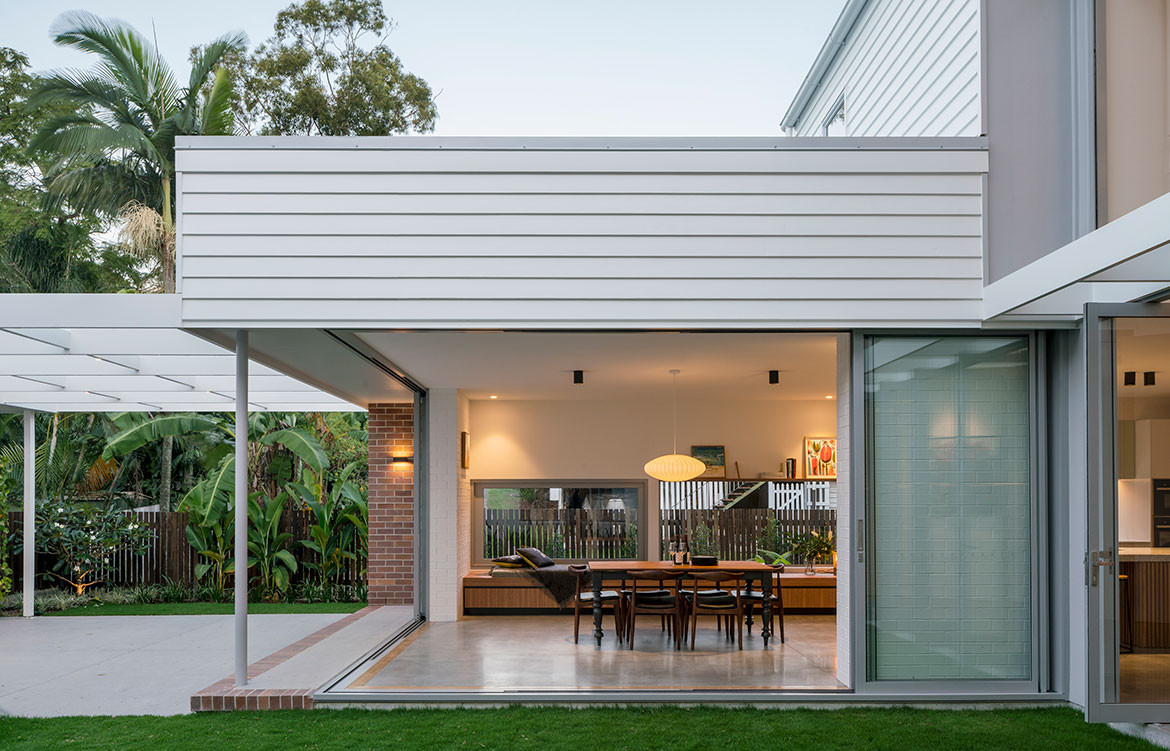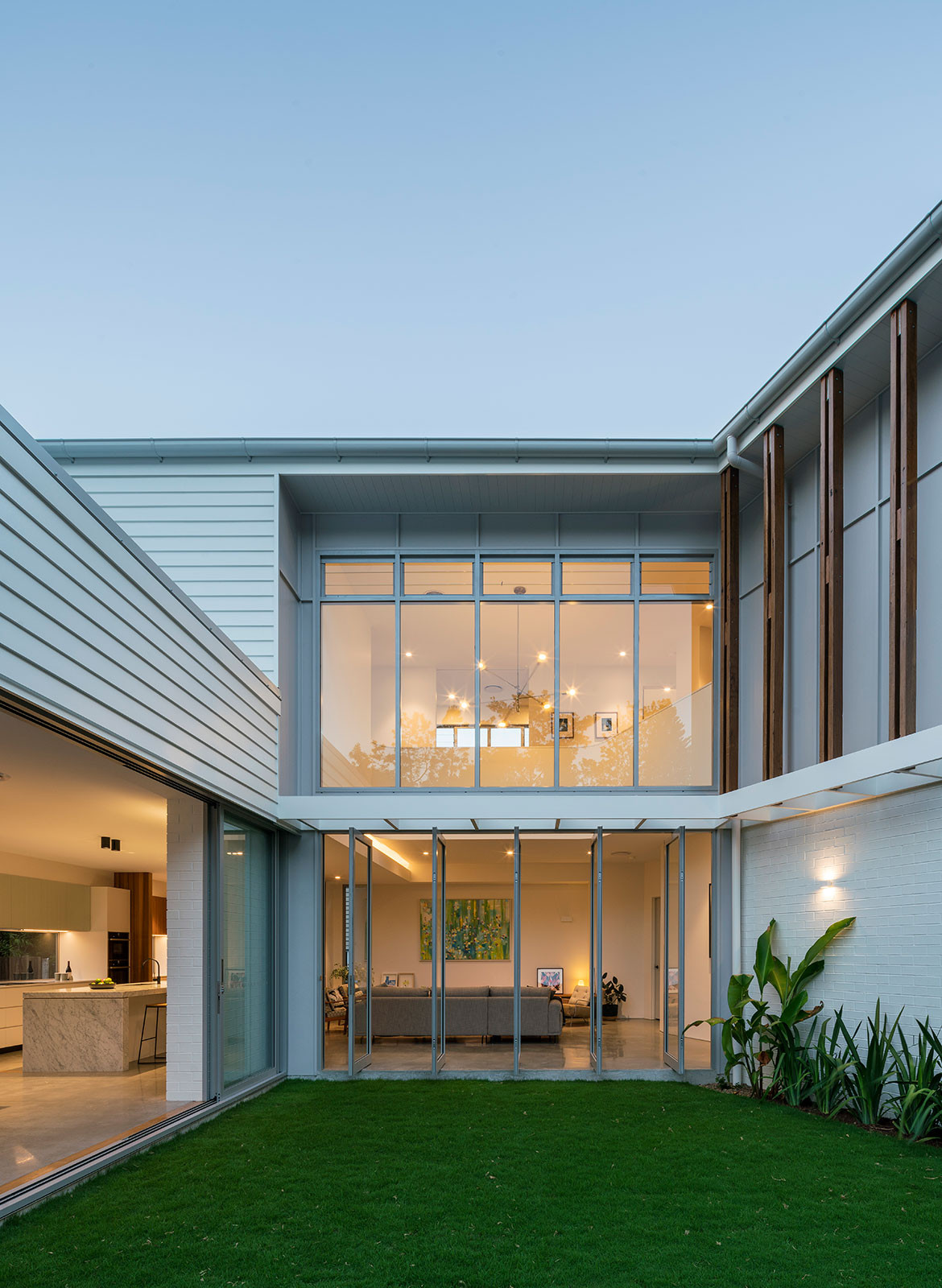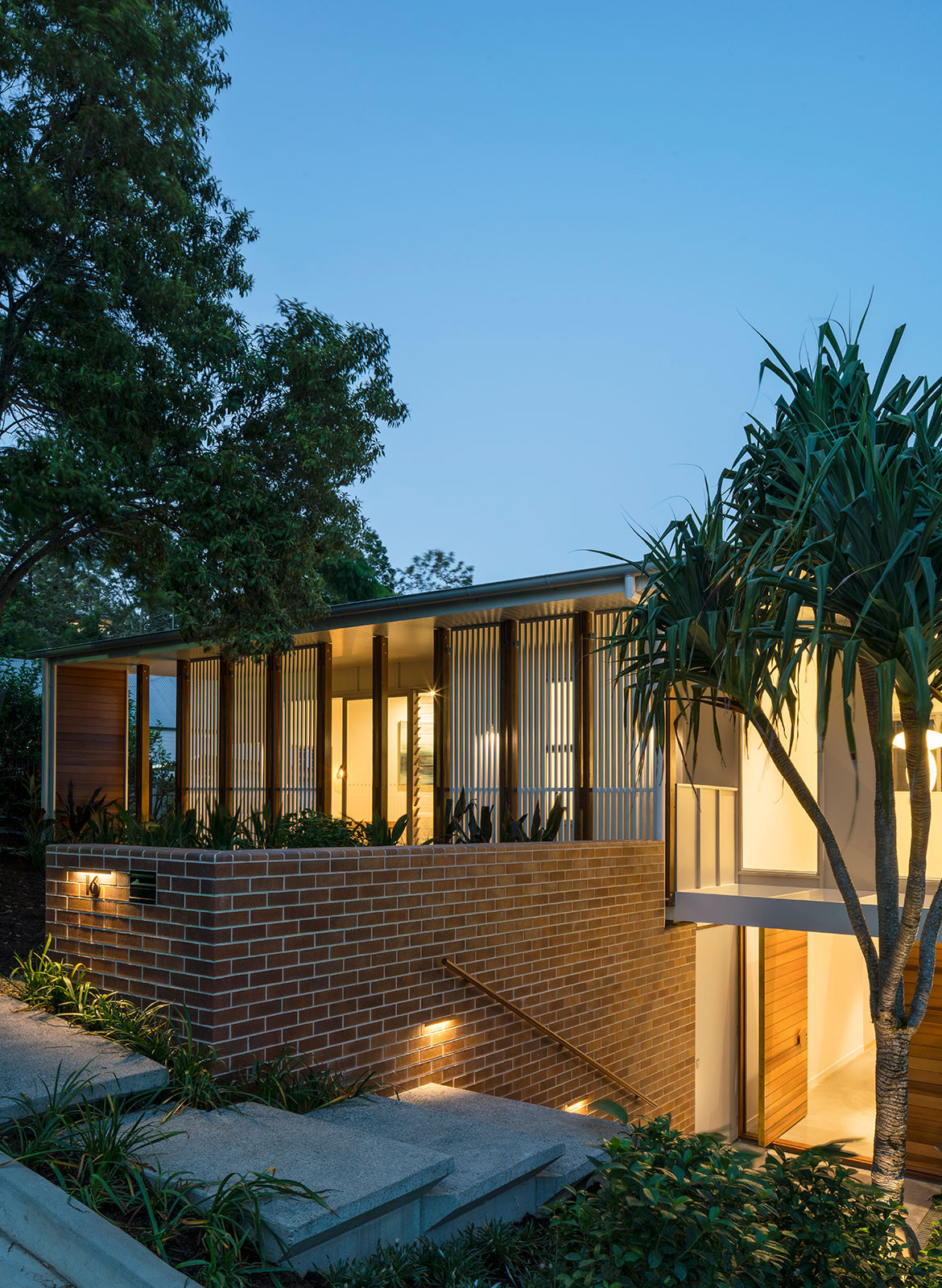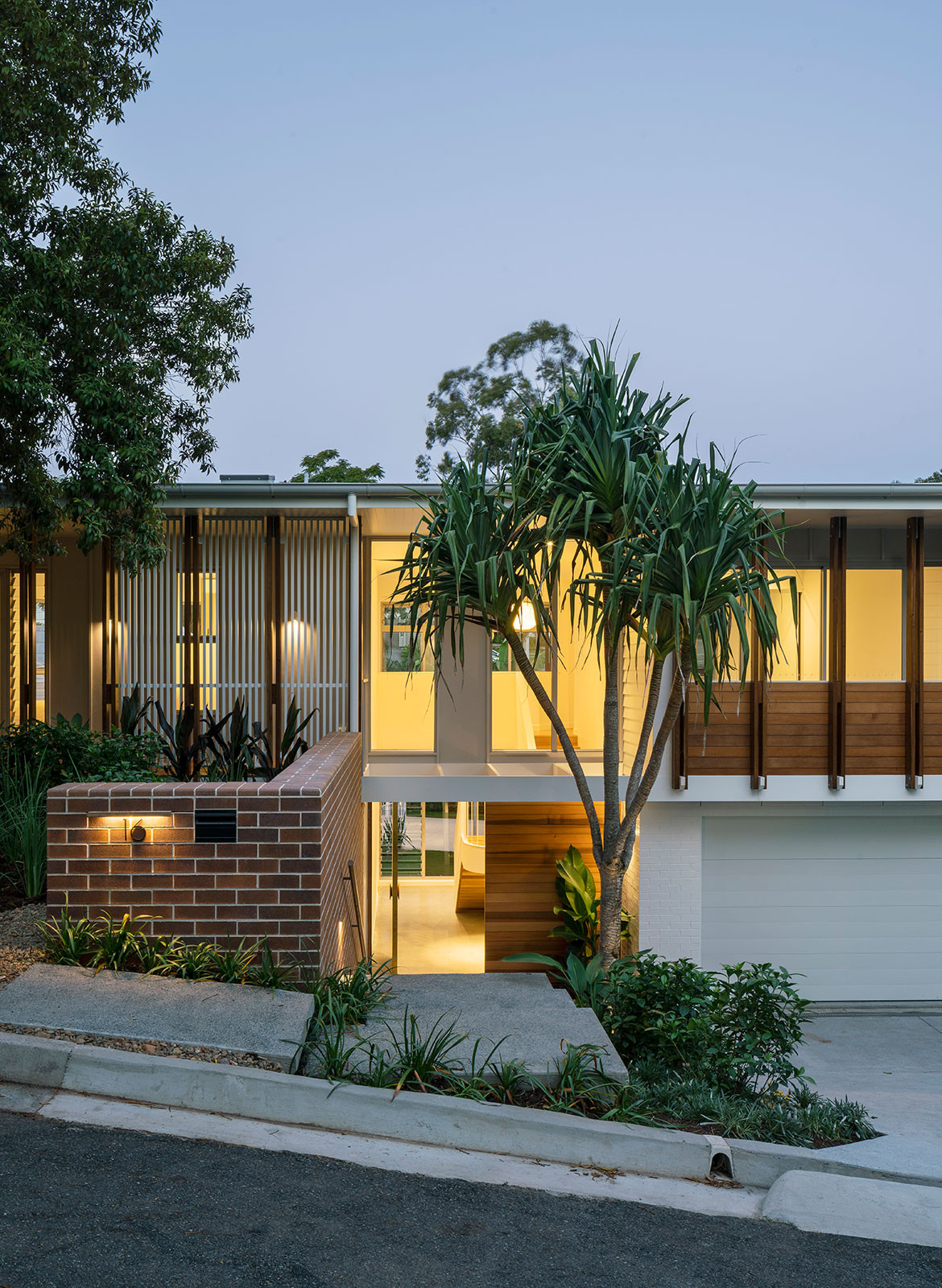 We think you might also like Triangle House by Molecule Studio
Tags: Architecture, Auchenflower, Brisbane, Innter-city home, Interior Architecture, Joel Kelder, mid-century design, Queenslander, Residential Architecture, Residential design, Thida Sachathep, Traditional Building Character, Wesley Kelder
---