From the outset it's evident that Bay House is designed to be at one with its surrounds. To forge a powerful connection been the new build and its natural habitat was a key tenet of the clients' brief to Studio Prineas – and with captivating, quintessentially Australian views across a milieu of mature gums, punctuated by glimpses of Georges River, in regional NSW, it's no wonder why. In response, the Sydney-based architecture practice produced a multi-generational family house that is passive in nature, minimalist in style and monumental in presence.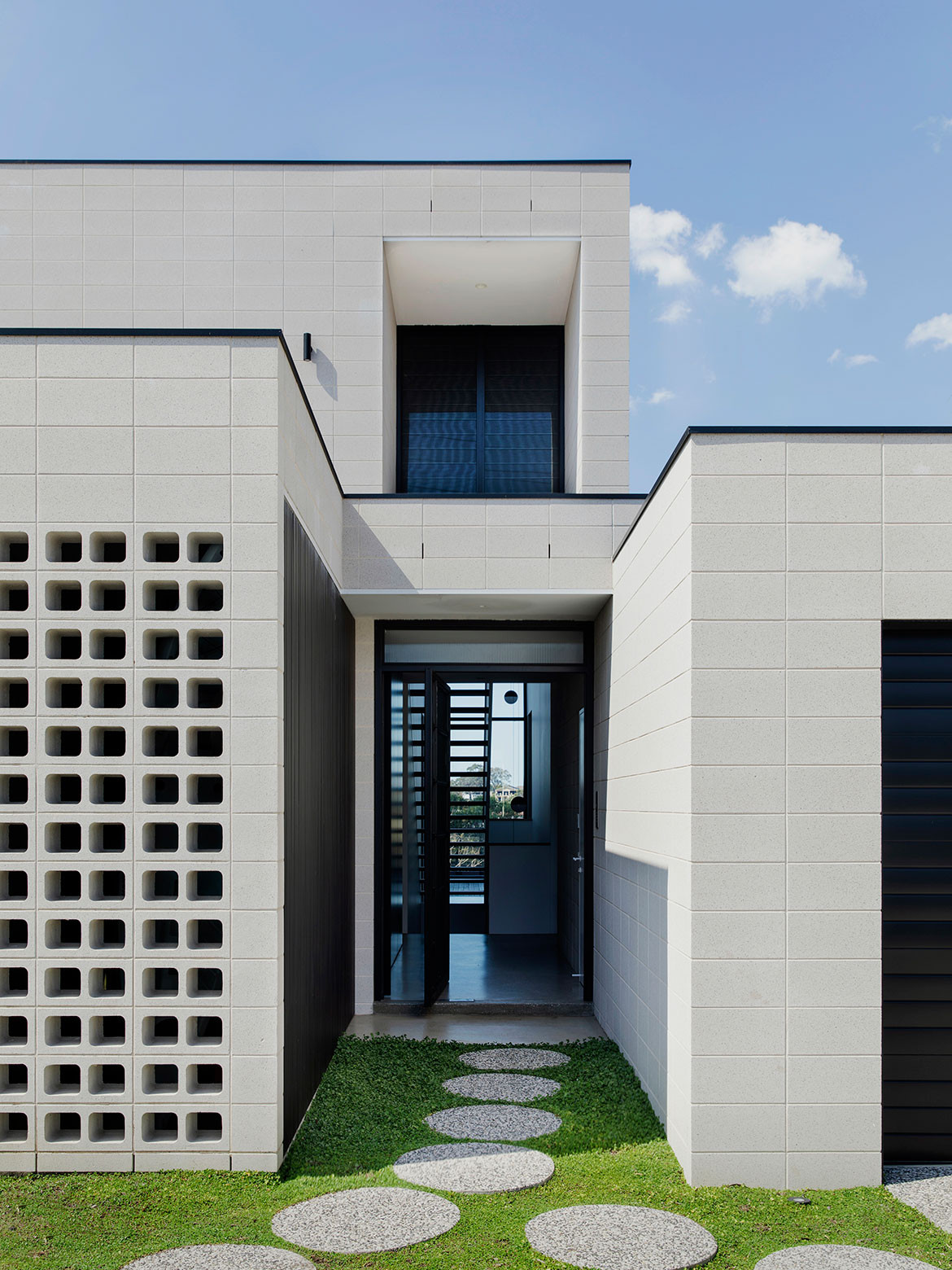 Inspired by the rugged and rocky topology on which it sits, Bay House boasts a robust materiality. Stacked blockwork, breeze block and concrete embed the architecture in the rugged landscape, while maintaining an unassuming and elegantly proportioned street profile, reminiscent of an iconic mid-century style house façade.
The interior forms a continuation of the minimalist architectural palette. Exposed blockwork walls and honed concrete floors establish a refined, utilitarian aesthetic that draws focus to the wide-ranging views and interior accents. Floating over the stairwell, a series of pendant lights offer a delicate counterbalance; fine suspension cables and spherical forms appearing as a sculptural work suspended in space.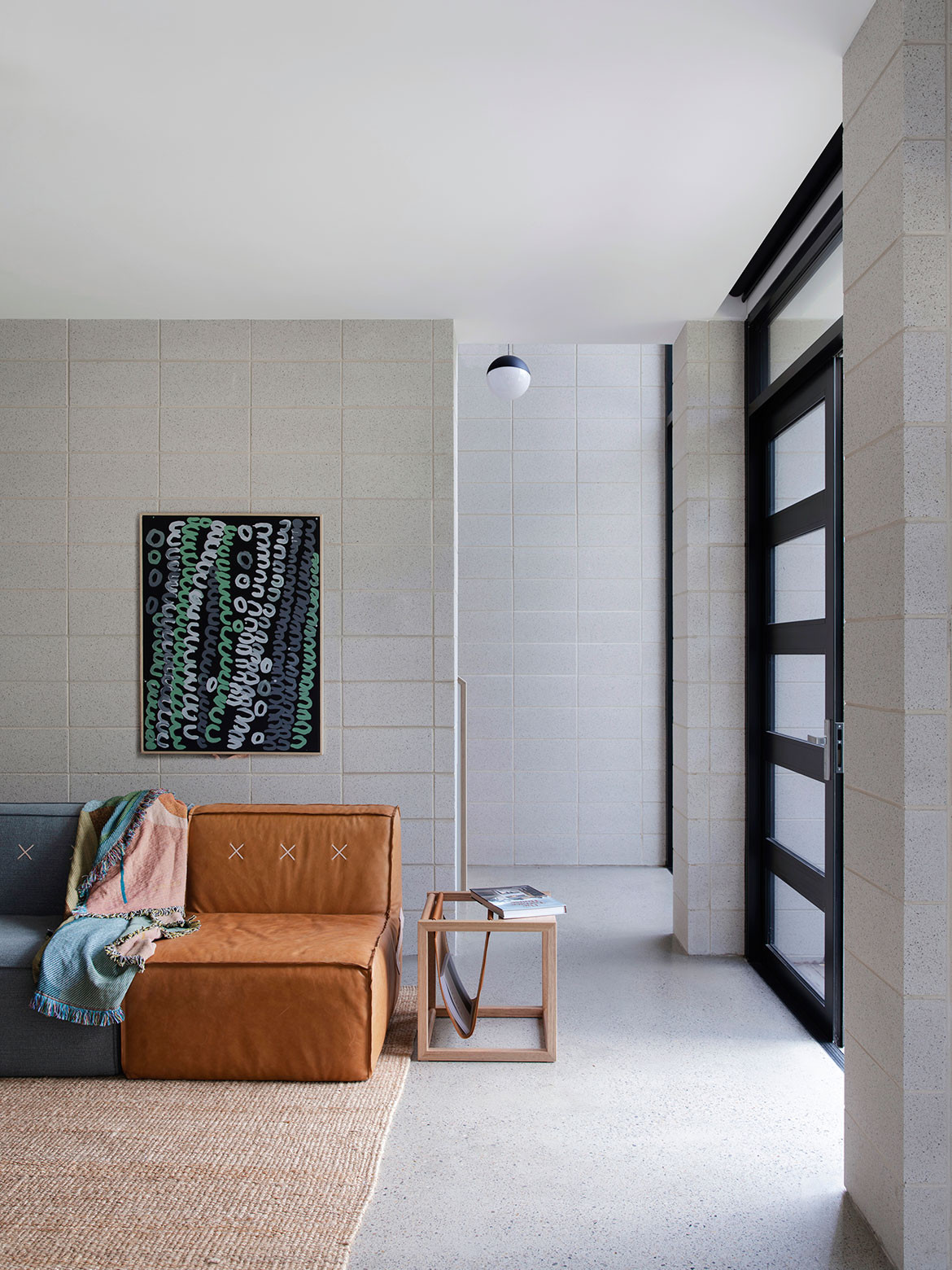 A central spine and void anchors the internal layout, capturing stunning landscape vistas and creating a lofty spatial quality. The light-filled kitchen and dining area form the hub of the home; an active centre around which daily activities can intuitively occur. Beyond, a wide deck extends the footprint of the home, encouraging outdoor dwelling within the landscape. This arrangement allows for seamless indoor/outdoor entertaining, easy living and little maintenance.
An intimate lounge presents a welcoming environment characterised by comfort and ease. A suspended steel fireplace presents a sculpted anchor point, while subtle plywood accents add warmth and tactility, forming a high-level ribbon datum and mellow ceiling plane. An adjacent joinery wall provides ample storage, while thoughtfully masking the television from sight.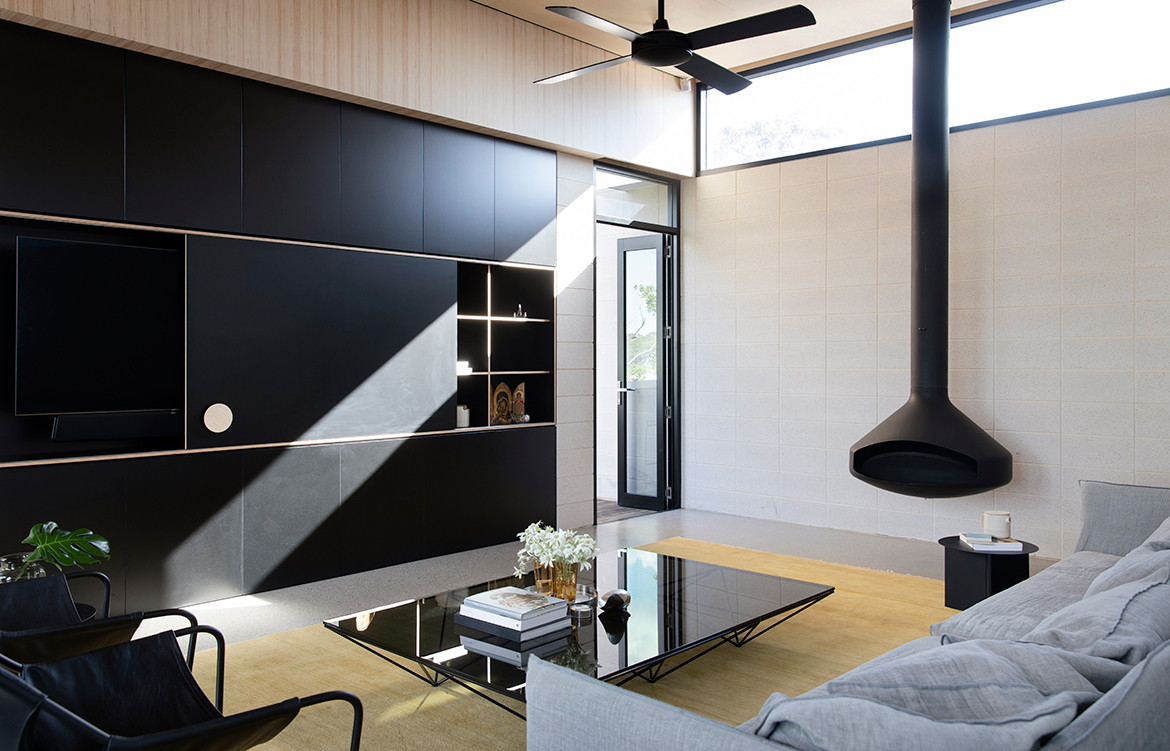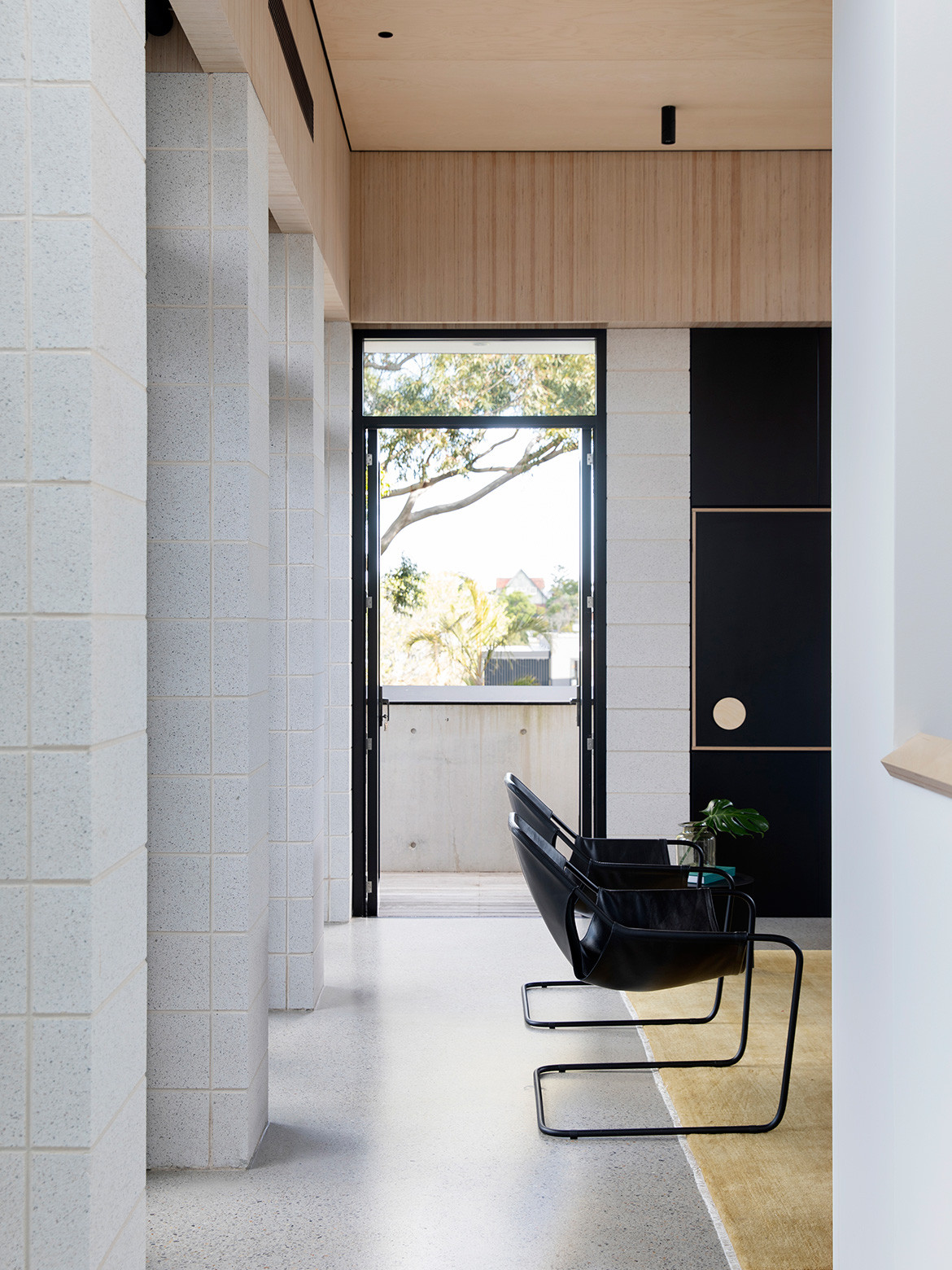 The bedrooms benefit from the quiet repose of the upper level, with considered openings directing tailored views to the landscape. The master suite opens to a generous terrace, presenting soothing tree-top vistas and inviting gentle breezes. Finished with warm timber flooring, stacked blockwork and mirrored accents, the openings create atmospheric light play across the interior palette.
The synergies between volumes are revealed through thoughtful and authentic visual connections, creating an approachable atmosphere and a meaningful dialogue between architecture, inhabitants and nature.
In designing Bay House, Studio Prineas has traversed scales with great tact – from placemaking and spatial sequencing to consideration of human engagement at an intimate level. The result is a calming yet vibrant home, mediating qualities of privacy, comfort and warm inclusivity.
Studio Prineas
studioprineas.com.au
Photography by Chris Warnes
We think you might also like River House by KA Design Studio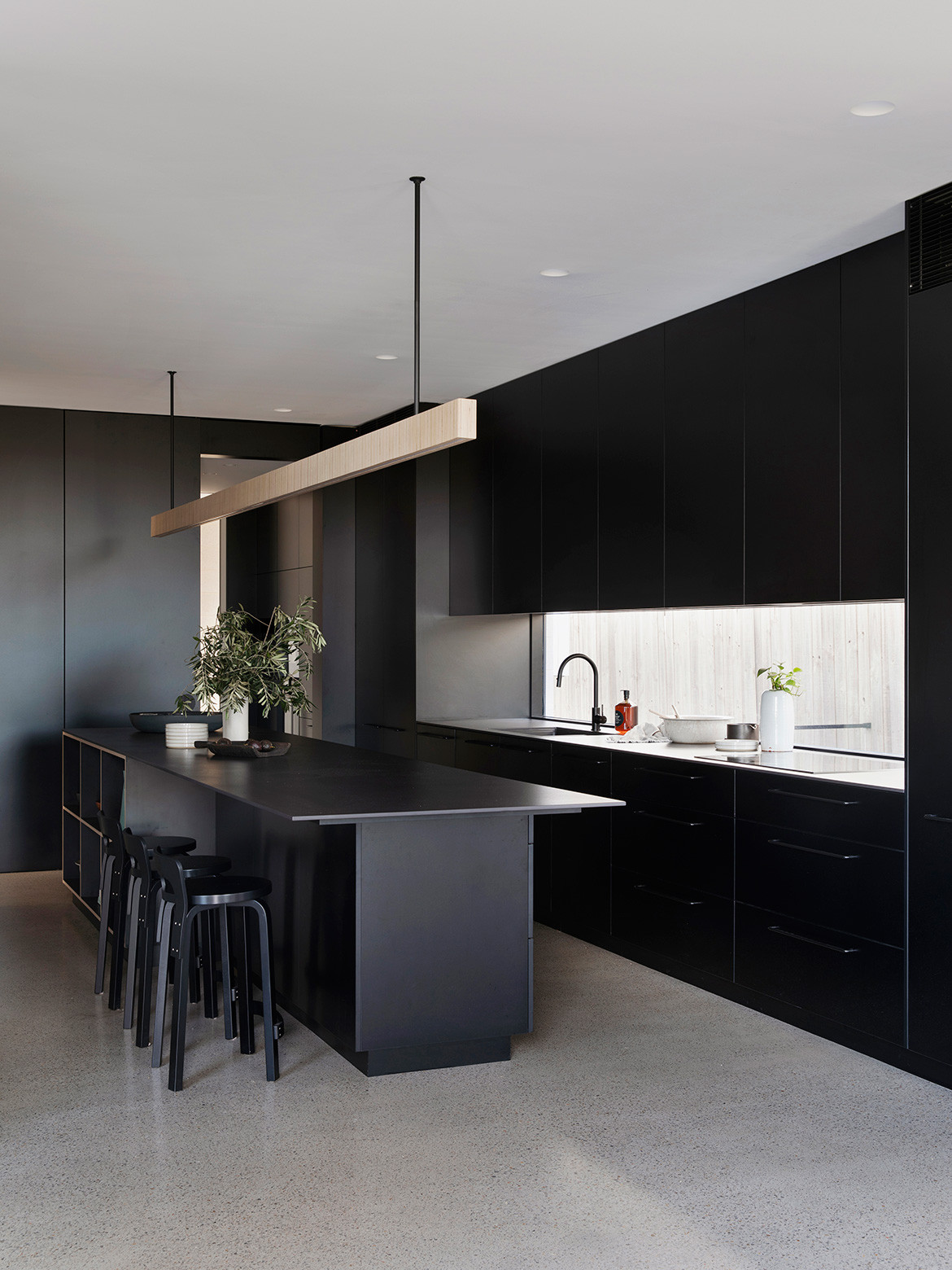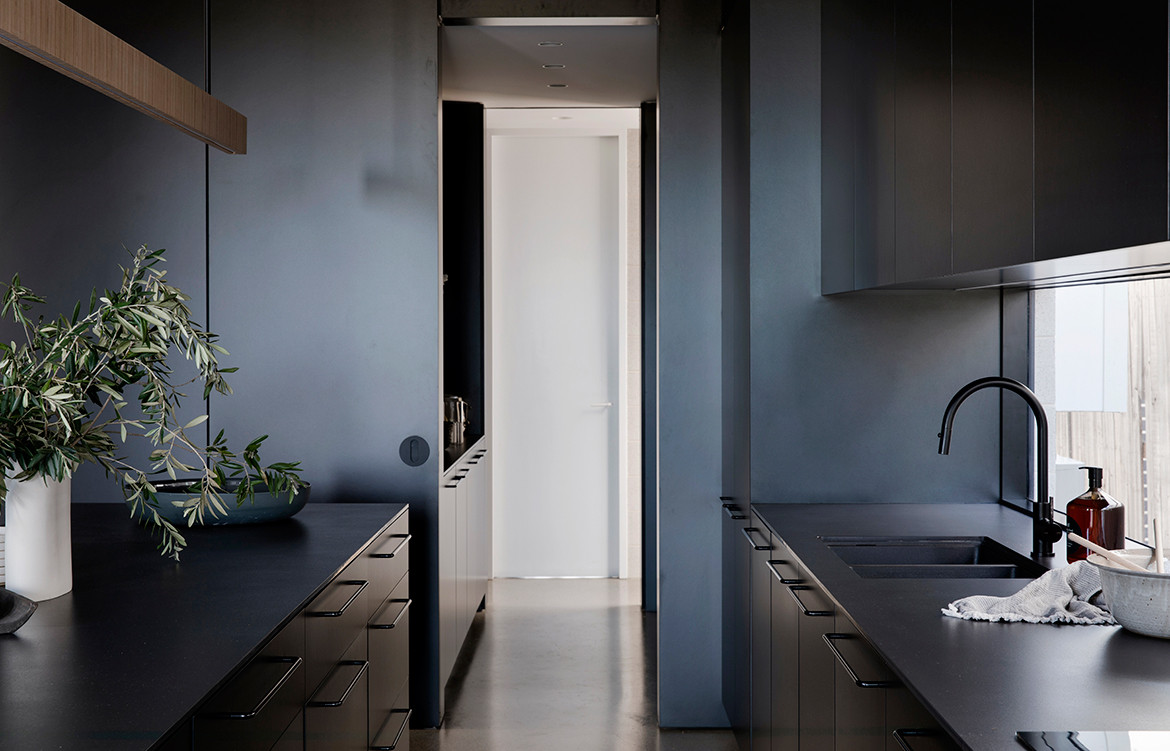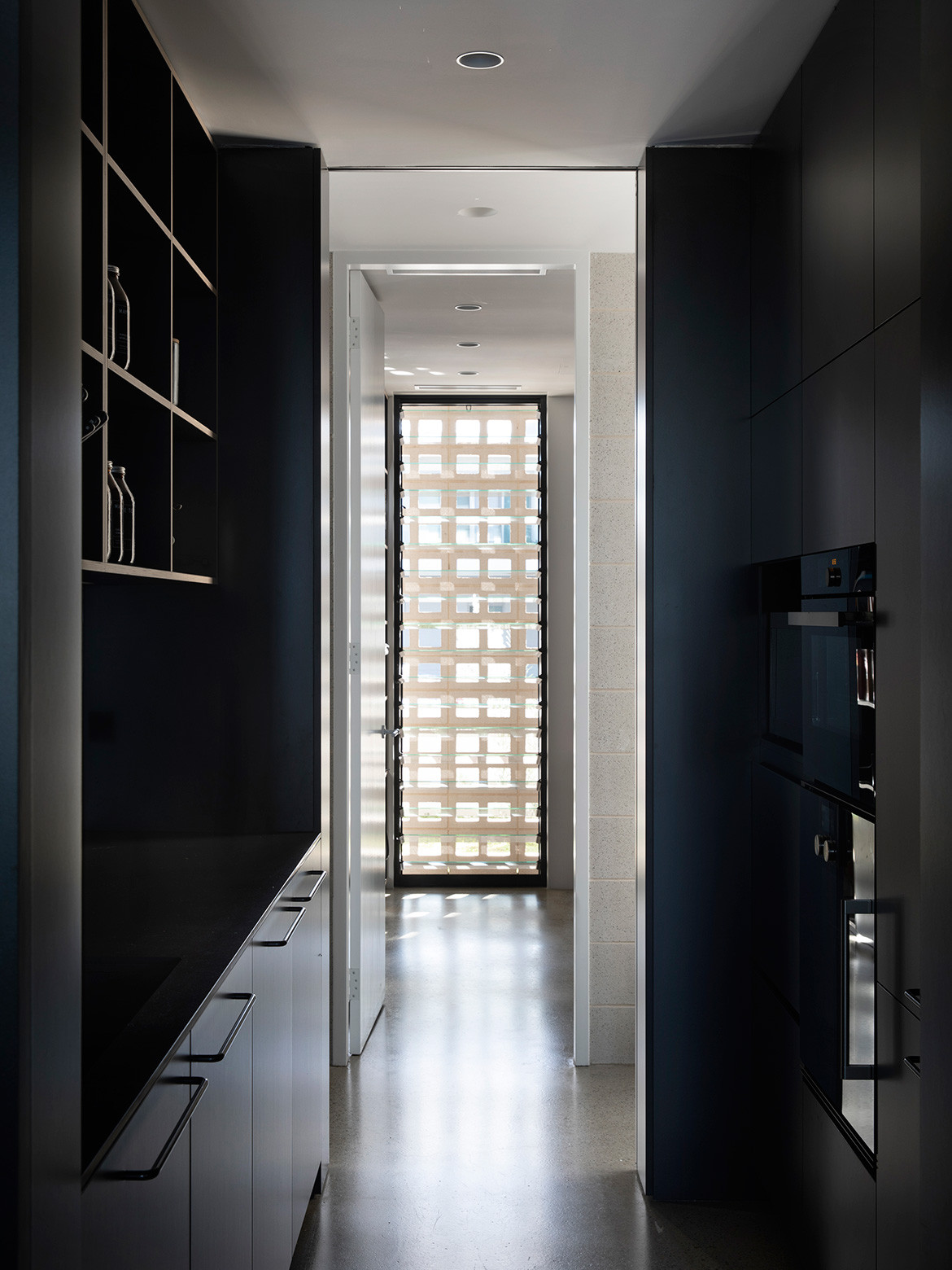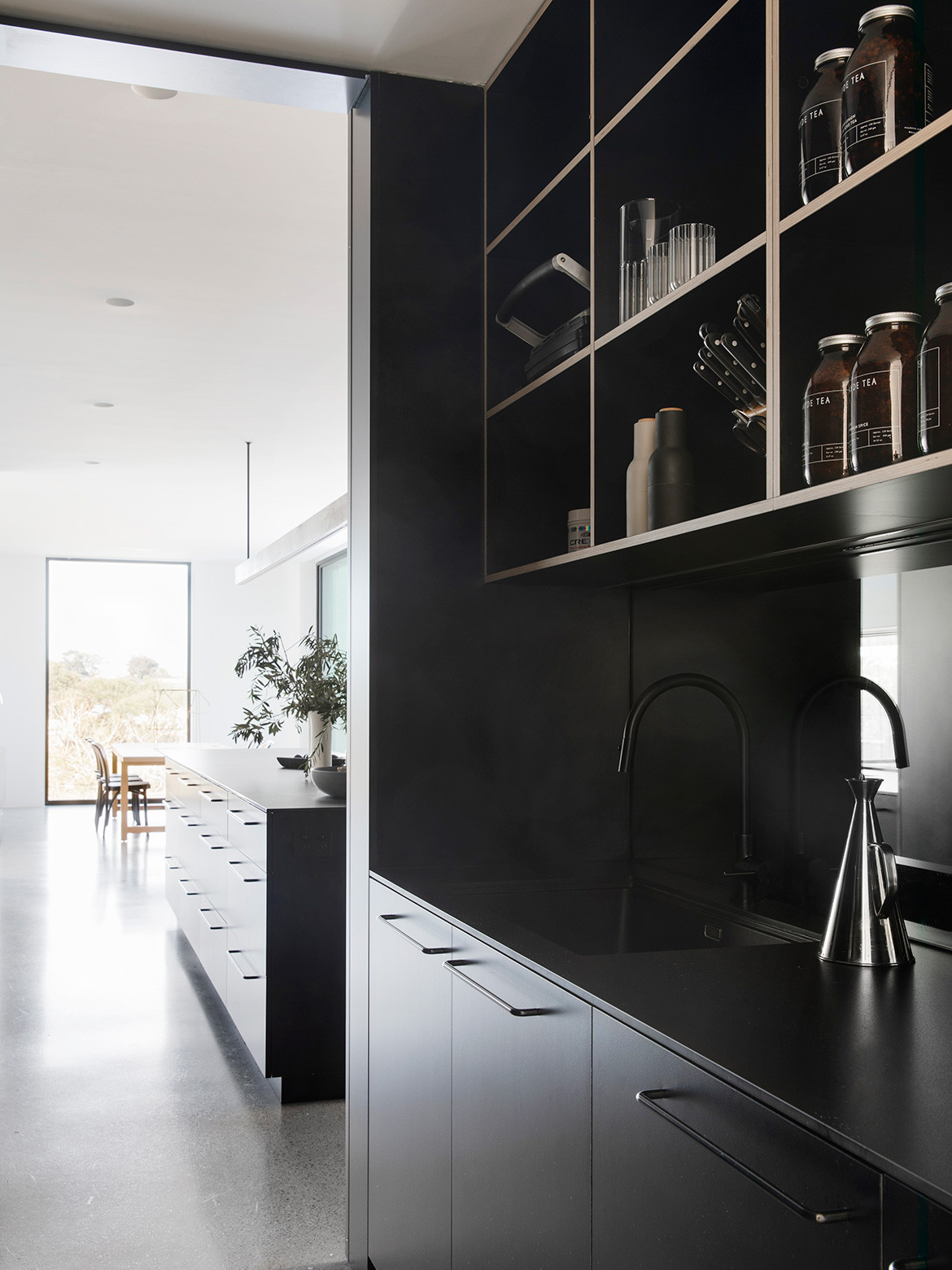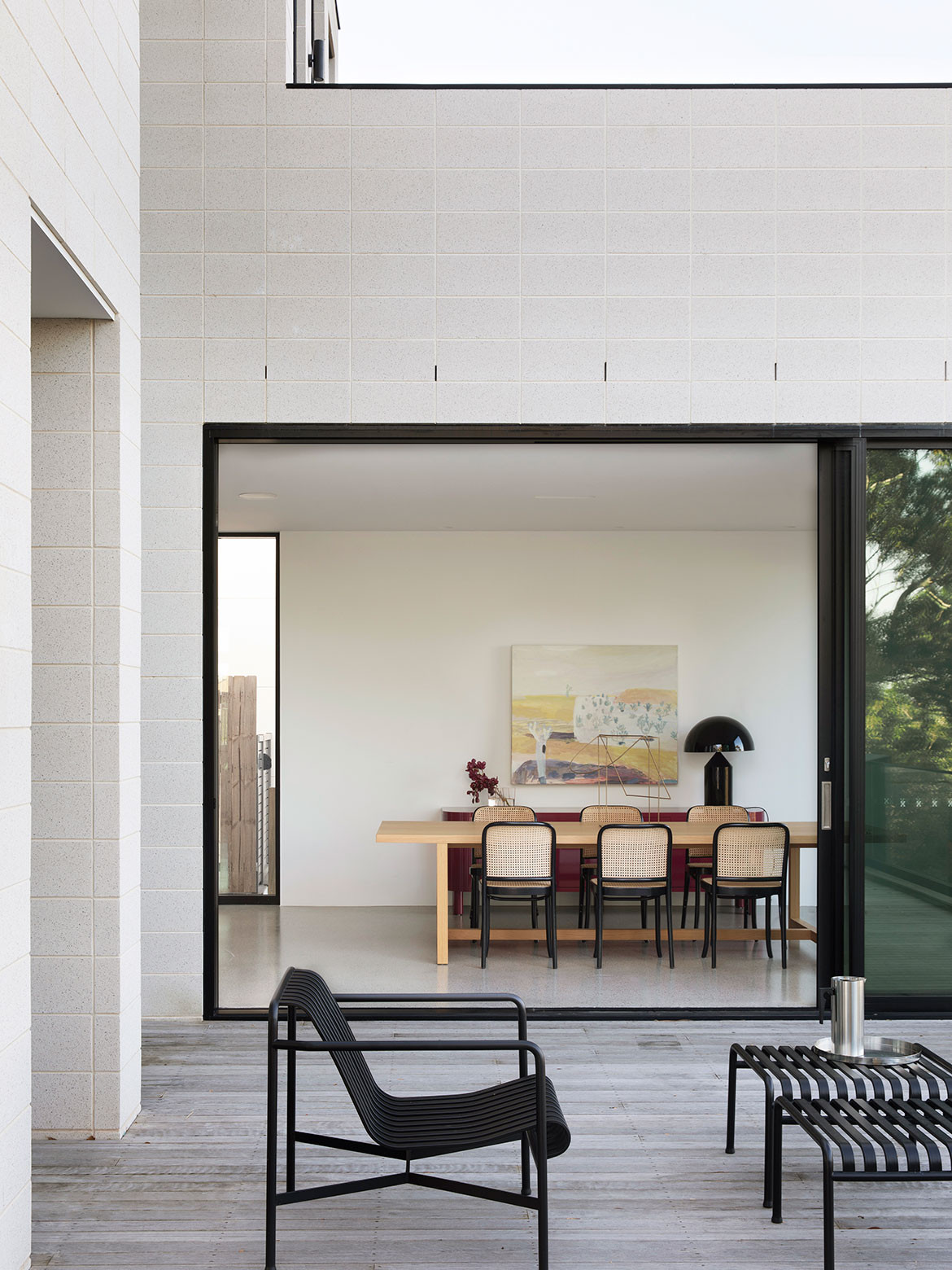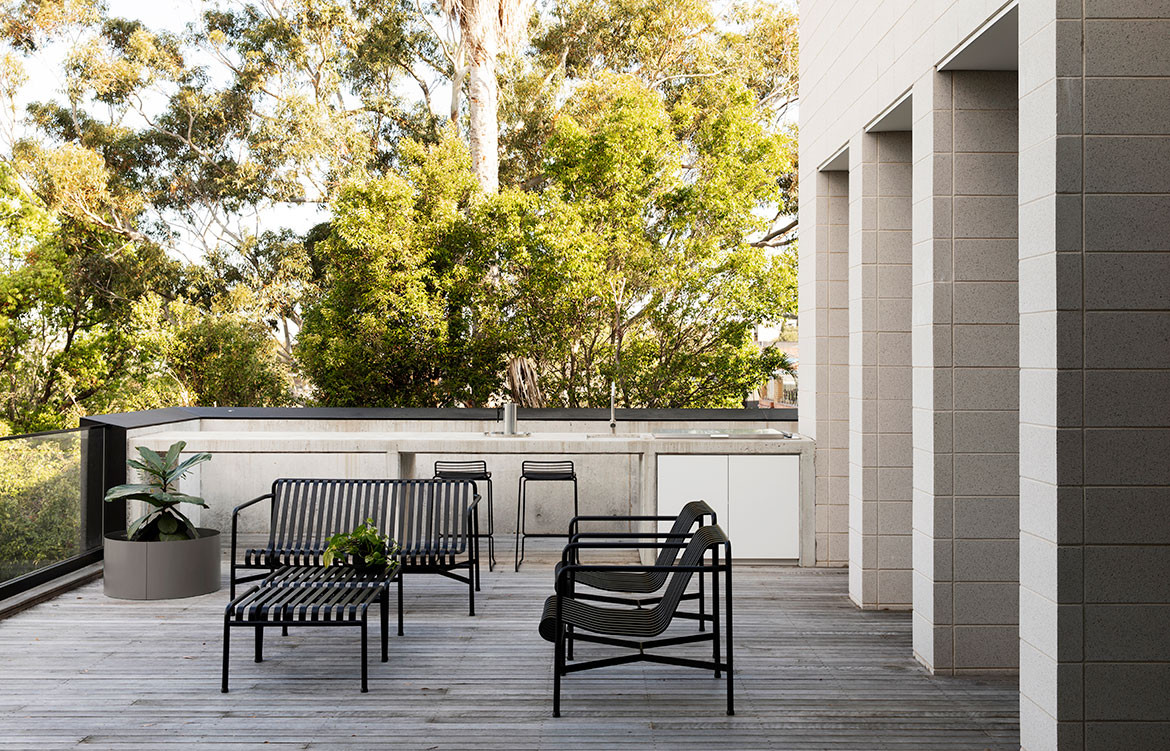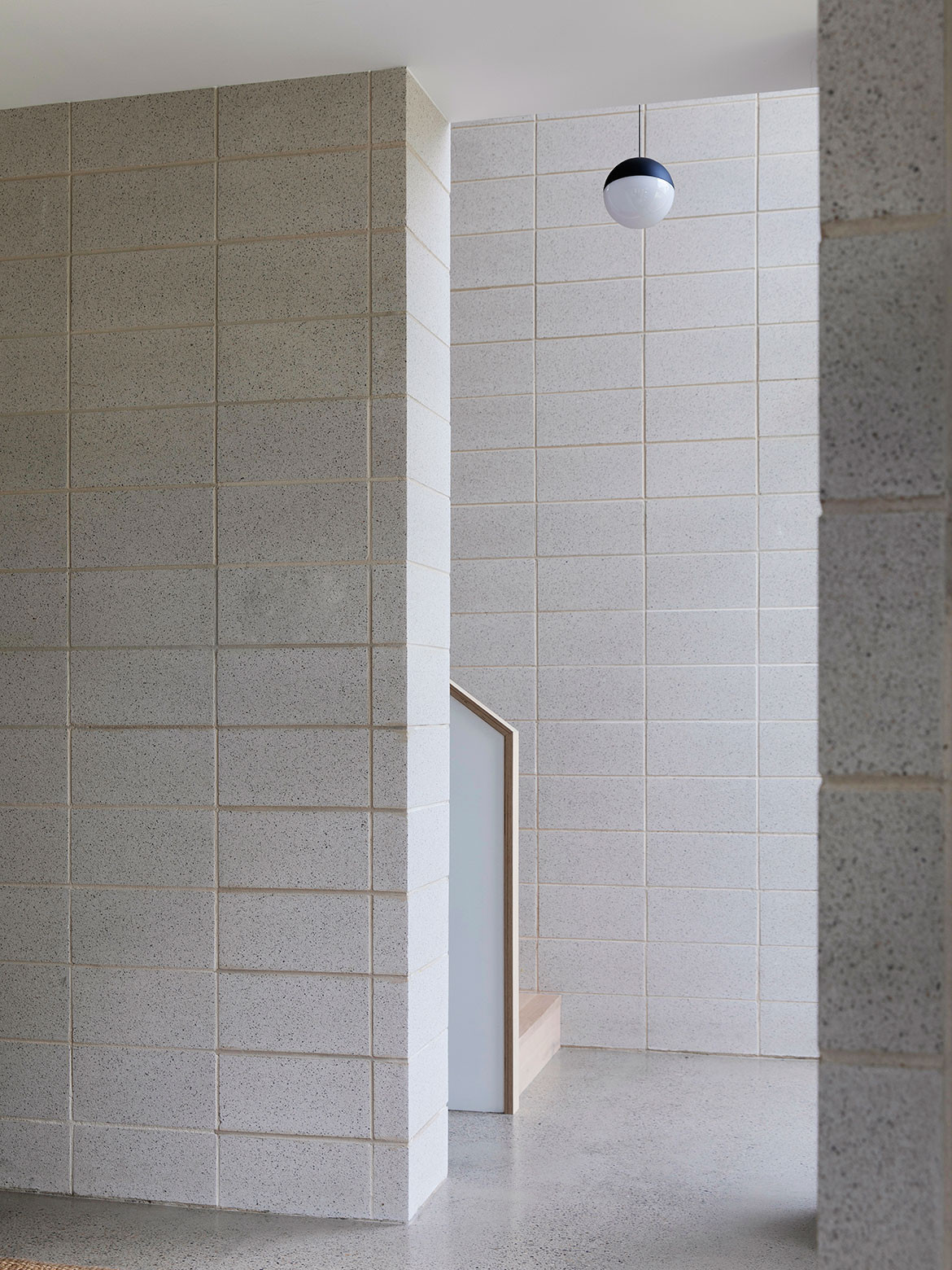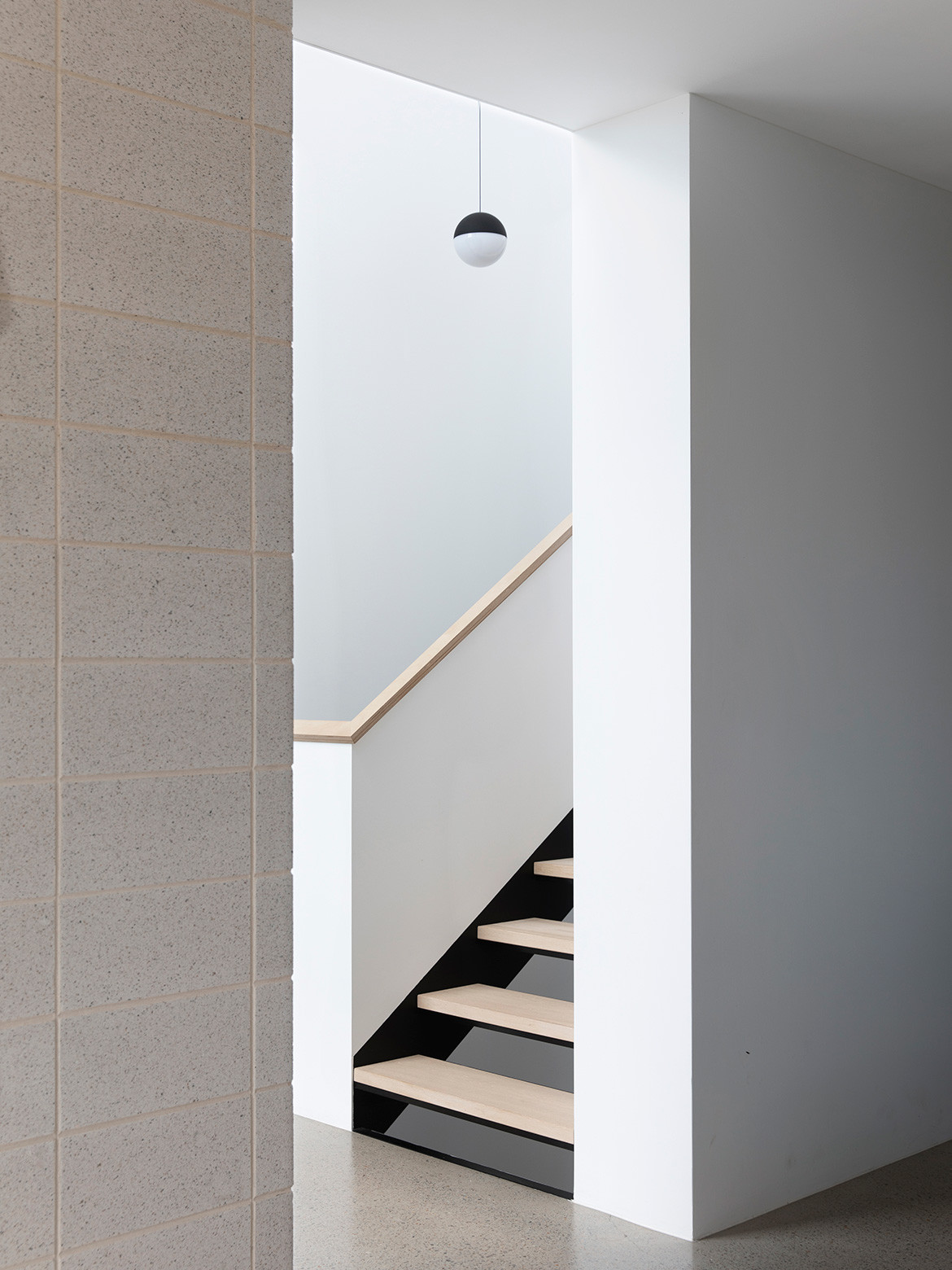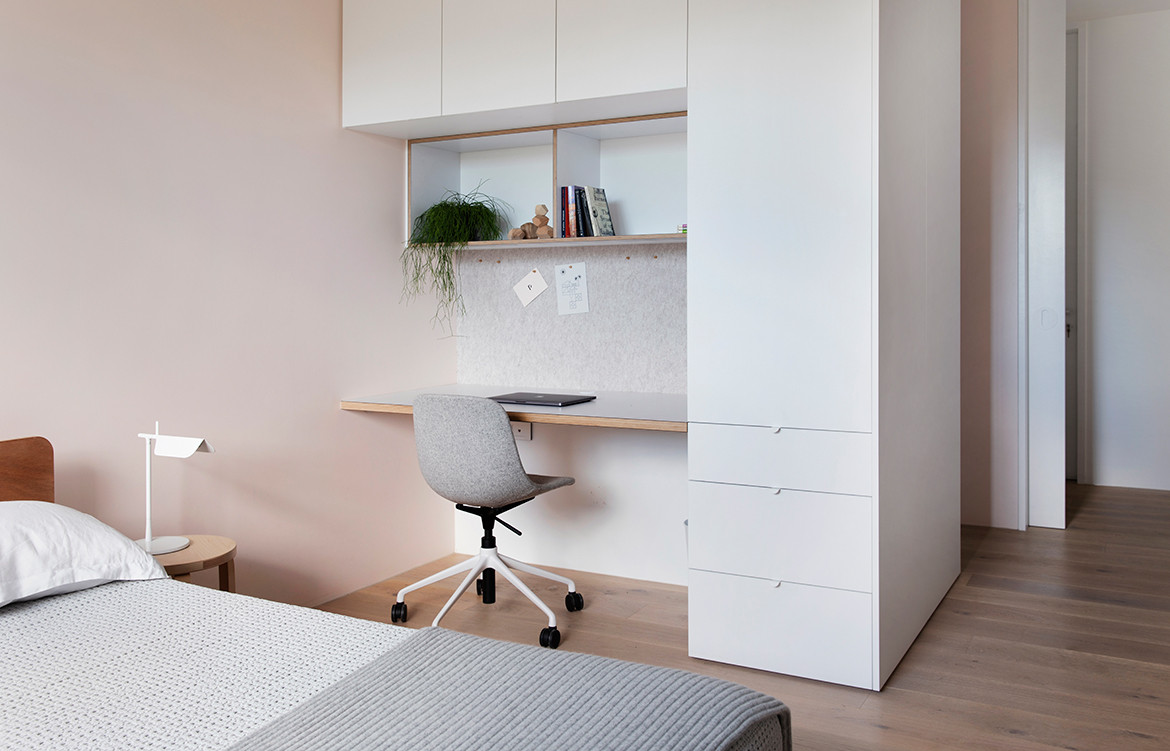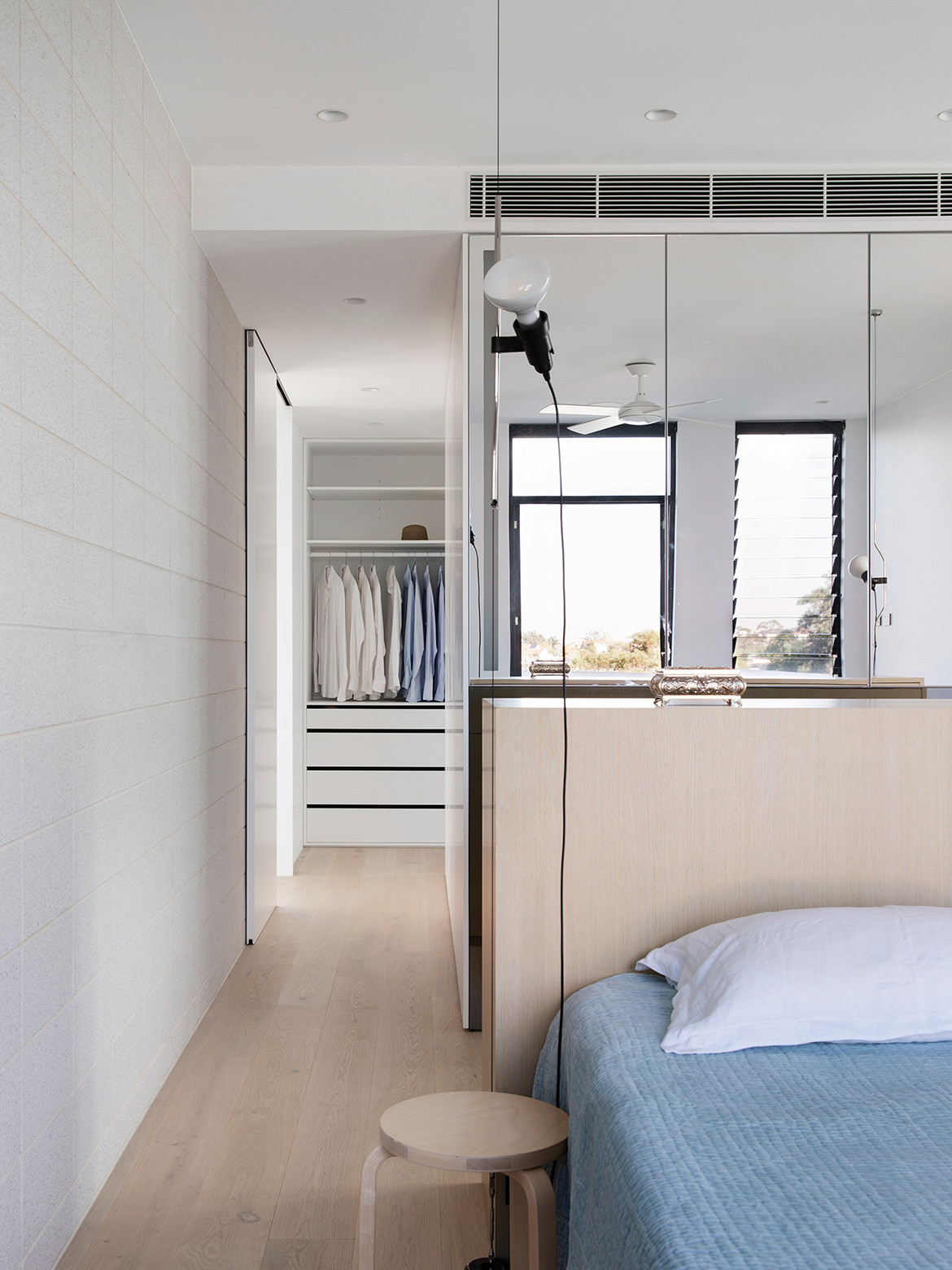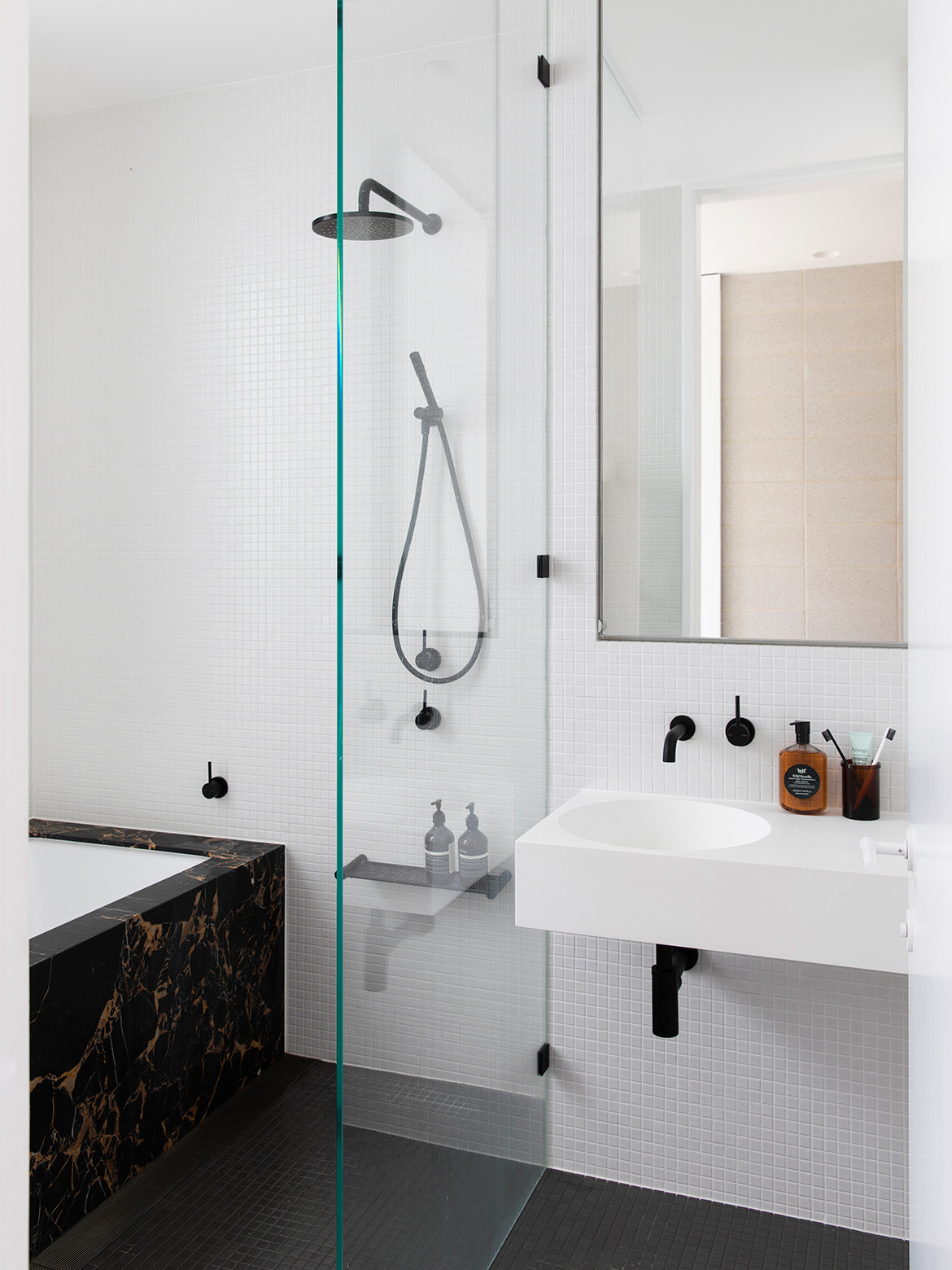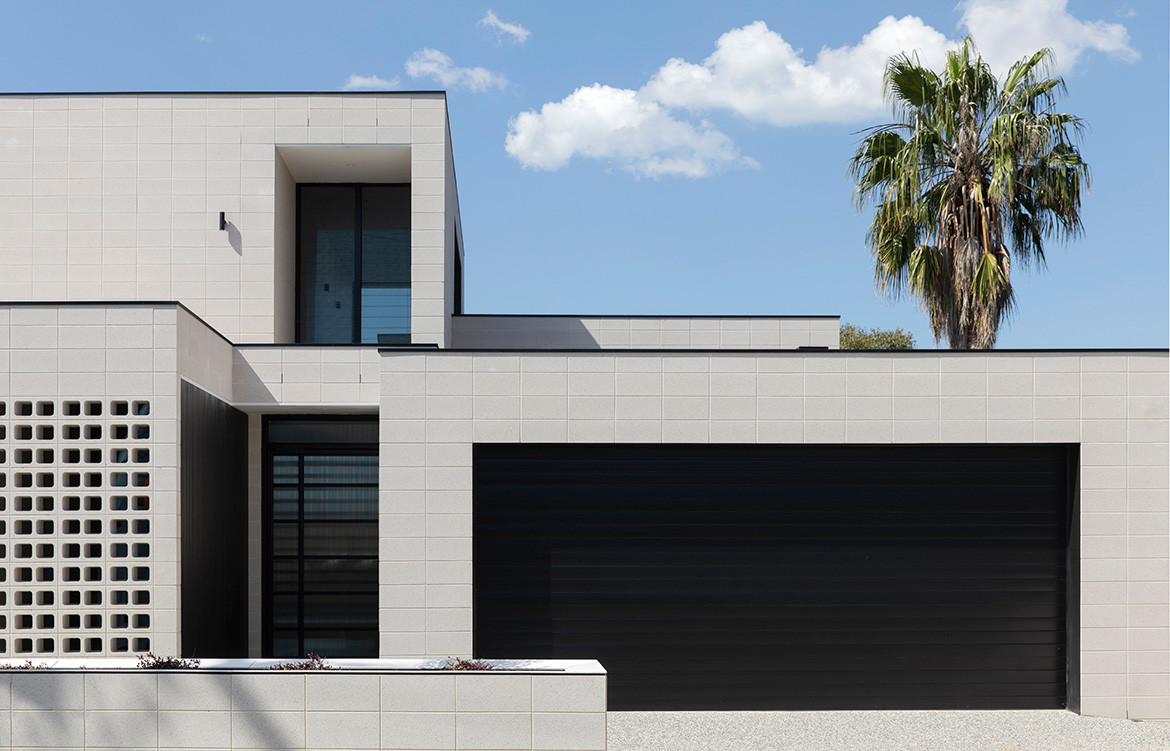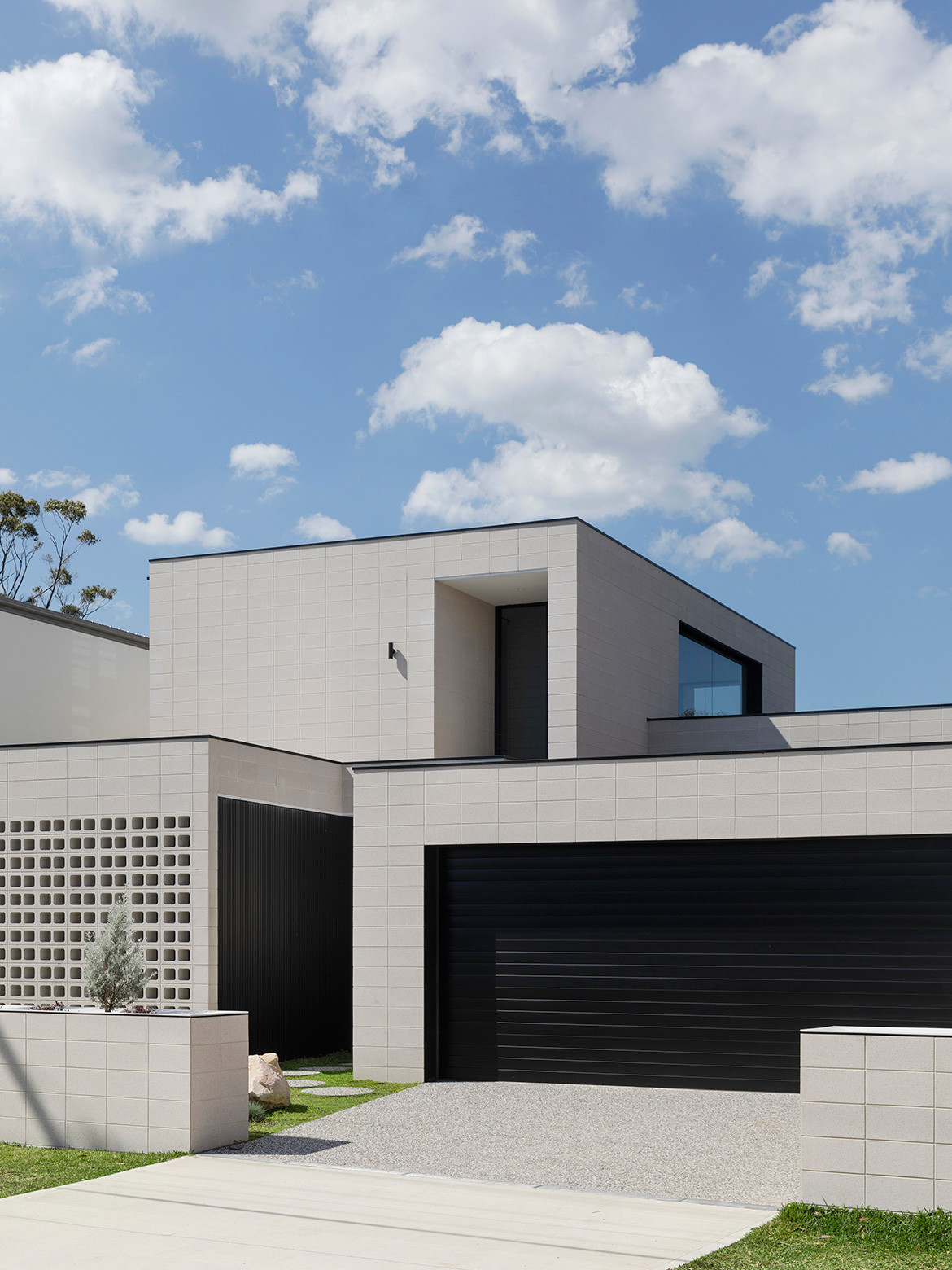 Tags: Boral blockwork, breeze blocks, Chris Warnes, Family Residence, materiality, modern minimalism, multi-generational house, Studio Prineas
---